Six more MRT stations will be built in Phase 2 of Cross Island Line; to open by 2032
The stations are Turf City, King Albert Park, Maju, Clementi, West Coast and Jurong Lake District, forming Phase 2 of the Cross Island Line.  
SINGAPORE: Six more stations on the Cross Island Line (CRL) will be built and are slated to open in 2032, Transport Minister S Iswaran announced on Tuesday (Sep 20).
The stations are Turf City, King Albert Park, Maju, Clementi, West Coast and Jurong Lake District, forming Phase 2 of the Cross Island Line.  
Spanning 15km, the stations will improve connectivity for residents in the west, including areas such as Sunset Way and West Coast that are not currently served by an MRT line, said the Land Transport Authority (LTA).
Two of the stations will be interchanges, with King Albert Park linking to the Downtown Line and Clementi to the East-West Line.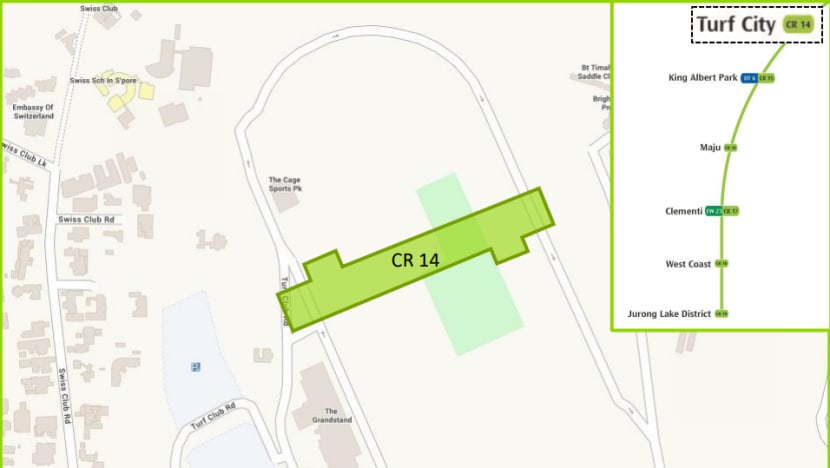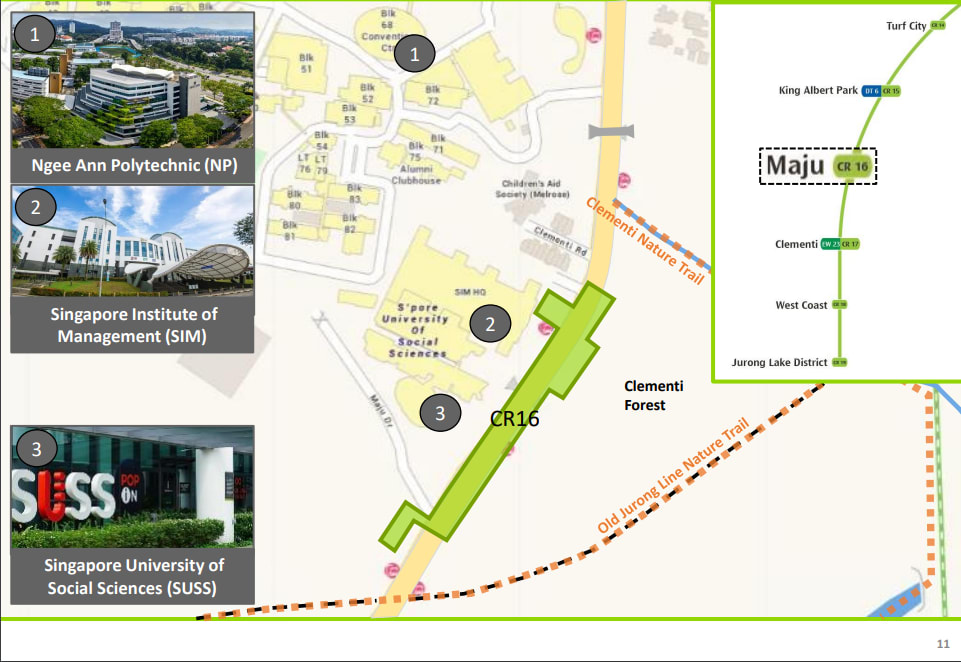 The Cross Island Line is Singapore's eighth MRT line and the longest fully underground line at more than 50km. It will be constructed in three phases.
Phase 1 of the line, which was announced in 2019, comprises 12 stations from Bright Hill in the Sing Ming area to Aviation Park in the east. It stretches through areas such as Ang Mo Kio, Serangoon North, Defu, Tampines North and Loyang. 
Phase 2 will shorten travel times for commuters in the west, particularly for those in West Coast.
For instance, a student travelling from Hougang to Ngee Ann Polytechnic on Clementi Road will take 35 minutes on the CRL, down from more than one hour of travel time currently, said LTA.
Giving another example, LTA said a commuter travelling from West Coast to Ang Mo Kio Industrial Park could save up to 40 minutes. The trip currently takes an hour and 10 minutes, and will be cut to 30 minutes on the CRL2.
Construction for CRL2 is expected to start next year and the stations are to open by 2032. It is expected to benefit 40,000 households living in those areas.
LTA said this will help it achieve its target of having eight in 10 homes within a 10-minute walk to a train station.
"By connecting key commuting corridors across Singapore, the Cross Island Line will also help to redistribute passenger movement across rail lines, thereby improving the overall public transport experience," said Mr Iswaran on a visit to the East Coast Integrated Depot, which is under construction and due to be completed in 2025.
"The wider and denser network will strengthen resilience at the system level."
Mr Iswaran said that Singapore's rail network will expand at a scale "unprecedented in our nation's history", and commuters can expect a further 50 per cent expansion of the network from 245km now to 360km by the early 2030s.
The Cross Island Line will also serve as a "key enabler" for the economy and support hubs of economic activity outside the central business district, he said. These include the Jurong Lake District, Punggol Digital District and Changi region.
It will thus bring jobs closer to homes, the minister said. By improving connectivity, reliability and convenience, the MRT line can also make the switch from driving to public transport more attractive.
"We also want to encourage public transport as it is an environmentally sustainable commuting mode that can serve our urban mobility needs," Mr Iswaran said, adding that taking the MRT instead of driving an internal combustion engine car can reduce one's carbon footprint by almost 90 per cent.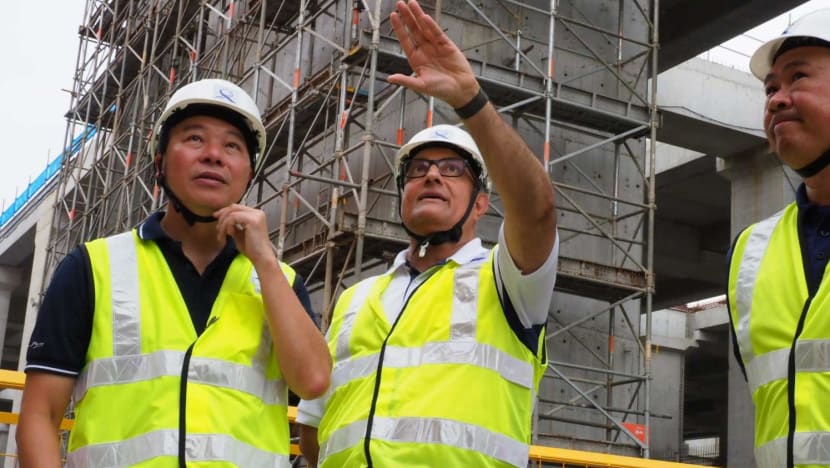 LAND TO BE ACQUIRED
To facilitate the construction of CRL2, three part lots of private land will be acquired.
They include two industrial units owned by JTC that are currently leased to private entities at Pandan Loop Industrial Estate. Compensation will be based on the market value of the acquired land/subterranean.
A third plot is a stratum of subterranean space under part of a car park, taking up 18 parking lots, at Casa Esperanza Condominium on Bukit Timah Road.
The surface land above the subterranean space will be returned to the land owner on completion of CRL2 works, which could take about six years. Replacement car park spaces will be provided in the meantime.
LTA said that the Environmental Impact Study and Heritage Impact Assessment for CRL2 have been completed and the reports will be published on the websites of LTA and the Urban Redevelopment Authority in October for public feedback.
Engineering studies for Phase 3 of the CRL are ongoing and more details will be announced after the studies are complete. 
Since March, all the civil contracts for CRL Phase 1 have been awarded. Construction has started and is expected to be completed by 2030.
An extension connecting Pasir Ris to Punggol was announced in 2020 and is expected to be up and running in 2032.