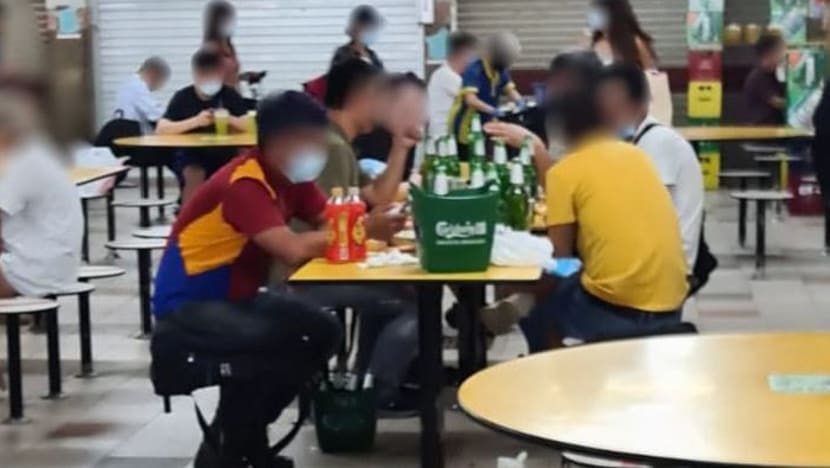 SINGAPORE: Enforcement action has been taken against 84 people for breaching COVID-19 measures at hawker centres over the weekend, said the National Environment Agency (NEA) on Monday (Oct 11).
They were found gathering in groups of more than two, failing to keep to a 1m safe distance, not wearing masks or having them pulled down, said the agency.
The checks, conducted from Oct 8 to 10, covered places like Newton Food Centre, Whampoa Food Centre, Haig Road Market and Food Centre, Golden Mile Food Centre, Hong Lim Market & Food Centre, as well as Chinatown Complex Market & Food Centre.
These hawker centres were also named in NEA's press release last week as places where groups tend to linger and fail to observe safe management measures.
"While the situation has improved at these centres, we still observe occasional non-compliance of SMMs (safe management measures) and will continue to follow up," said NEA on Monday.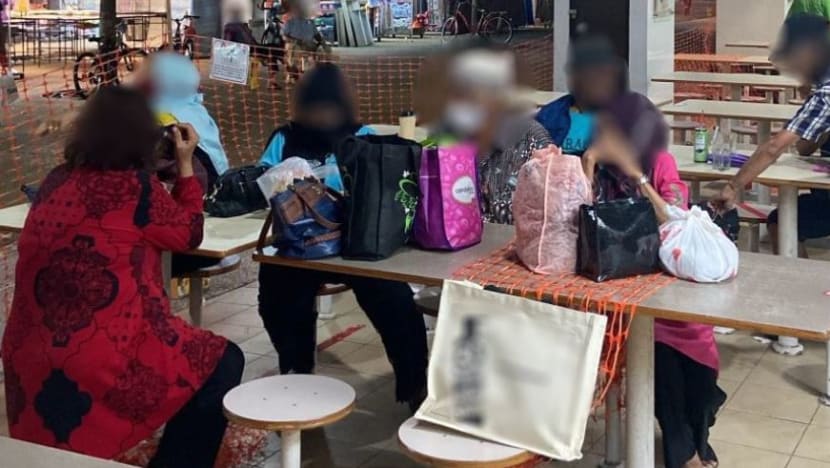 The agency urged members of the public to cooperate with safe distancing ambassadors and enforcement officers. 
"While the large majority of members of the public are cooperative, there is a small proportion of offenders who are uncooperative and sometimes abusive," said NEA. 
"The authorities take a serious view of those who verbally or physically abuse public officers and will press charges in court where warranted."
From Wednesday, only people who are fully vaccinated can dine in at hawker centres in groups of two. Unvaccinated children aged 12 and below may also be part of the group of two.
People who are unvaccinated or partially vaccinated can only take away food from hawker centres, in line with earlier measures put in place for other food and beverage outlets.
"Seniors are urged to continue to stay away from crowded places and where possible, ask household members or neighbours to purchase takeaway food on their behalf," said NEA.
It also reminded visitors to markets and hawker centres to check-in and out using TraceTogether, even if the access points are not manned.