Singapore's construction industry slowly but surely tackling cost, labour issues
The construction sector has struggled to meet demands and deadlines, but firms are now slowly catching up.
SINGAPORE: Optimism is building up in Singapore's construction industry, as it overcomes cost and labour issues brought about by recent global events such as the COVID-19 pandemic and the ongoing war in Ukraine.
The sector has struggled to meet both demands and deadlines, in the face of a one-two punch from higher material costs and a persistent manpower crunch.
Now, firms are slowly catching up. A drop in metal prices has given them some breathing space, but they still have to contend with a labour shortage that has affected their productivity.
LOWER COSTS
Metal prices are easing from record highs, but still remain quite a sum.
Mr Allan Tan, managing director of United Tec Construction, said that the price of steel, which is used heavily in construction projects, used to be under S$800 per tonne.
A few months back, it soared to between S$1,200 and S$1,300 per tonne, he said. Today, it has fallen to S$900 per tonne.
The price of aluminium has also risen as much as 70 per cent, but has since fallen back to just over 30 per cent from the original price.
Metal prices have skyrocketed with the outbreak of the war in Ukraine, where much of the world's metal supplies are sourced from.
Developments around China, another major source country for metals, have also worsened the supply crunch and fed price speculation in the market.
"So you can imagine how the supply chain disruption, the war factor, the tension of US and China (relations), and control measures of COVID-19 in China ... Things like that make the whole supply chain very difficult to manage and the prices are very volatile," said Mr Tan.
LABOUR SHORTAGE
Compounding the construction challenges is the labour shortage.
Mr Tee Wei Kang, director of CHH Construction & Security Systems, said the firm's biggest problem is the attrition rate of their workers, with around one in three returning home after the borders reopened. 
He explained that before the pandemic, most workers were more skilled and experienced due to their age group.
"During the pandemic, especially during the circuit breaker, a lot of the workers grew a bit tired of the restrictions that were placed on them, no matter how necessary they were at the time," said Mr Tee.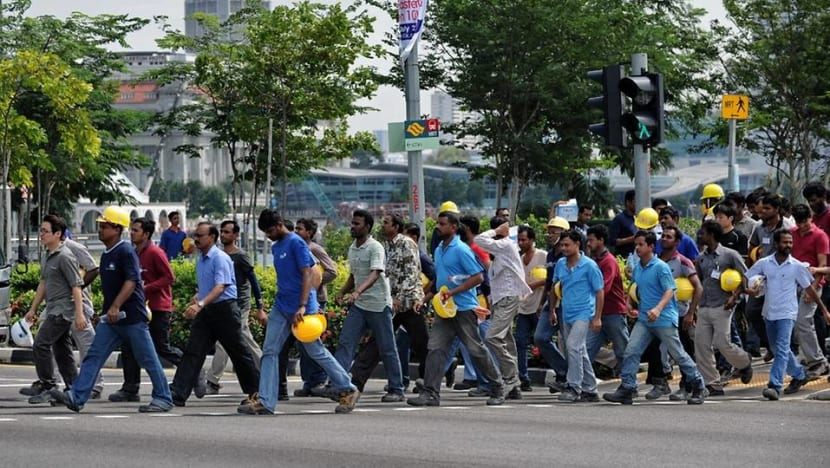 "That's human nature. A lot of them grew emotionally tired (and) went back either to rest for a long period of time, say five years, or permanently."
Replacing skilled workers means having to train younger newcomers, which requires time and resources.
Mr Kenneth Loo, executive director of Straits Construction, said his firm has lost about a year gearing up its business as it emerges from the pandemic.
"Of course, with the lower skills level of workers that are in the system now, the productivity level has actually dropped. So it's something that we need to digest," he said.
MAKING UP FOR LOST TIME
While labour shortage and volatile market conditions have delayed some construction projects by nine months to a year, it appears that firms are starting to make up for lost time.
For example, United Tec Construction is leveraging technology to improve productivity and save labour costs, such as by building prefabricated units in a factory and transferring them on-site. 
Authorities have reported that construction output here this year has recovered close to pre-pandemic levels, signalling that construction activities are progressing at a steady pace.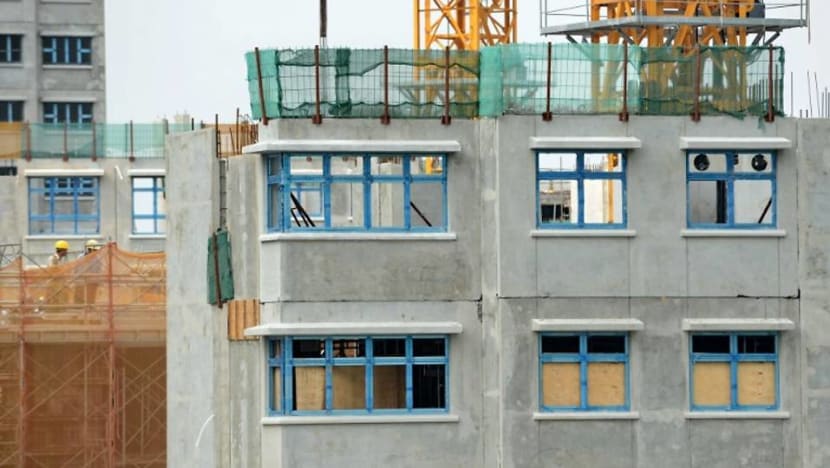 While it could still take at least another year for the construction industry to recover fully, the outlook is optimistic.
"The outlook for the construction sector in the coming years is pretty good, because … there has been rising demand for the construction sector," said associate professor for economics Bao Te from the Nanyang Technological University's School of Social Sciences.
"Basically, there is increasing demand for both residential properties and commercial properties in Singapore."
Whether supply can meet the rising demand, depends on how quickly the wider construction industry can overcome the reported labour and material shortages, while contending with factors beyond their control, such as geopolitical tensions, energy prices and supply chain disruptions.