Prevalence of poor mental health among Singapore residents 'remained stable' in 2020: MOH survey
Younger adults aged 18 to 29 had the highest proportion with poor mental health in Singapore.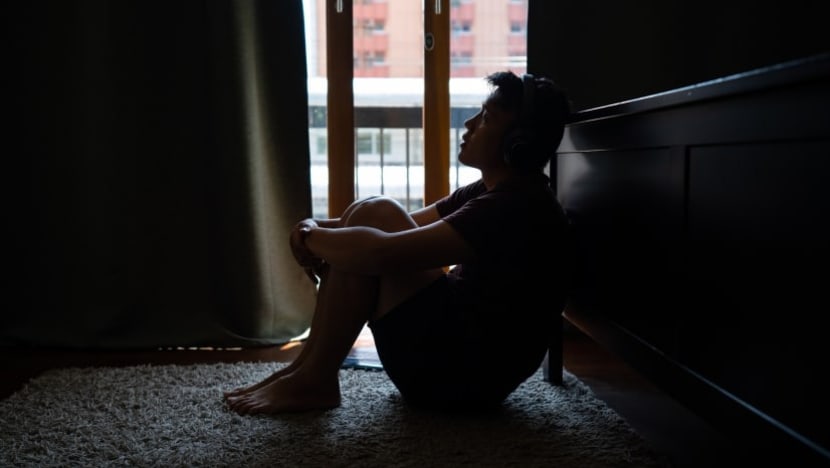 SINGAPORE: The prevalence of poor mental health in Singapore has remained "stable" in 2020 compared to 2017, the Ministry of Health's (MOH) latest survey said.
On Thursday (Nov 18), MOH published its National Population Health Survey, which tracked the health and risk factors, as well as lifestyle practices of Singapore residents aged between 18 to 74, from July 2019 to March 2020.
Among the data collected, the survey also measured respondents' mental health based on a 12-item general health questionnaire, which included questions on how they felt about their ability to concentrate and sense of self-worth.
It found that 13.4 per cent of those surveyed had poor mental health, compared to the 12.5 per cent in 2017.
Younger adults aged between 18 and 29 had the highest proportion of poor mental health, with 21.5 per cent.
The same age group also saw the biggest increase in the prevalence of poor mental health from 2017 (16.5 per cent) to 2020 (21.5 per cent), compared to other age groups.
The prevalence of poor mental health for other age groups were much lower, ranging from 9.4 per cent in the 60 to 74 age group, to 12.6 per cent in the 30 to 39 age group.
Crude prevalence of poor mental health among Singapore residents, by age group
| Age group | 2017 | 2020 |
| --- | --- | --- |
| 18-29 | 16.5 | 21.5 |
| 30-39 | 12.8 | 12.6 |
| 40-49 | 10.9 | 12.4 |
| 50-59 | 10.6 | 11.4 |
| 60-74 | 11.4 | 9.4 |
(Source: National Population Health Survey 2020)
In a media release on Thursday, MOH said the Health Promotion Board (HPB) will continue to offer mental wellness programmes at schools, workplaces and the community, aimed at helping Singapore residents cope with challenges brought about by COVID-19. 
"Taking into consideration the increased stress and worry that the COVID-19 pandemic has caused, there is a greater need to improve the population's mental wellbeing and foster a conducive environment for support," said MOH.
Youth community outreach teams have also been set up to "reach out to youths in mental distress" to provide "basic emotional support and resources", and link them with social and health services.
The Youth Mental Well-being Network was formed in February last year and brought together more than 1,500 people, including mental health professionals, practitioners, parents and youths, to work on projects to support youth mental health.
The survey report also noted gender differences in poor mental health. In general and in most age groups, more women (14.8 per cent) had poor mental health compared to men (12 per cent).
Differences were also observed among the ethnic groups – Malay (16.3 per cent) and Indian (15.9 per cent) respondents had a higher proportion with poor mental health compared with Chinese (12.6 per cent) respondents.
The prevalence of Indian women (21 per cent) with poor mental health was almost doubled that of Indian men (11 per cent) while the gender differences among the Chinese and Malays were much narrower, said the survey report.
Giving an update on the COVID-19 Mental Wellness Taskforce, which was set up earlier this year, MOH said the task force has made several recommendations.
It includes developing a national mental health and well-being strategy, a national portal to help individuals access useful and accurate information on mental health as well as a competency training framework to "align and standardise" training curriculum on mental health in the community.
MOH said the recommendations will be implemented under the new Interagency Taskforce on Mental Health and Well-being.