More than 600 appeals for waiver of 15-month HDB resale wait-out period: Desmond Lee
The wait-out period was one of several property cooling measures that were introduced on Sep 30.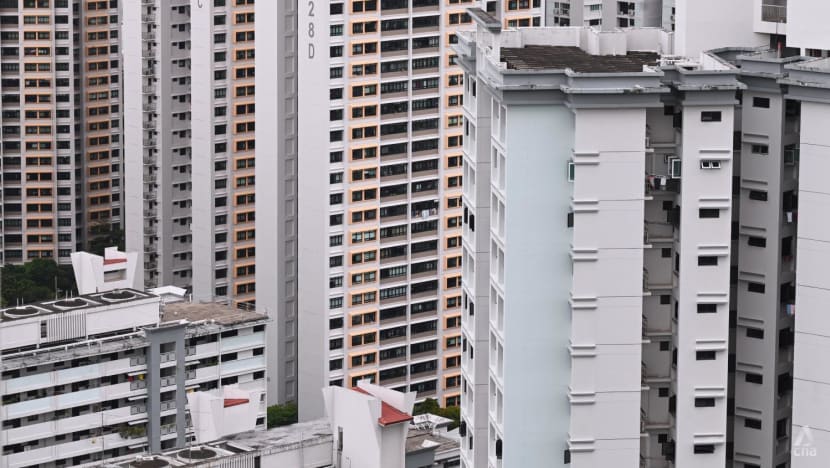 SINGAPORE: The Housing Board has received around 650 appeals from potential home buyers since the latest cooling measures were introduced, Minister for National Development Desmond Lee said in Parliament on Thursday (Oct 20).
Mr Lee was responding to parliamentary questions from Members of Parliament on one of the new measures - a 15-month wait-out period to buy a resale Housing & Development Board flat without grants, if the buyer owns or had owned private property.
This and several other measures, including tighter maximum loan quantum limits, came into effect on Sep 30.
On the need for these measures, Mr Lee said: "Sustained property price increases, if left unchecked, could run ahead of our economic fundamentals, and increase the risk of a destabilising correction later which will adversely impact many existing home owners."
Mr Alex Yam (PAP - Marsiling-Yew Tee) asked what help may be given to those who were "caught out by circumstances" and require housing urgently, while Ms Nadia Ahmad Samdin (PAP - Ang Mo Kio) asked for the number of HDB resale flat transactions involving buyers who are or were private property owners, among other questions.
Mr Lee said that 220 of the home seekers who appealed had got an Option to Purchase (OTP) to buy an HDB resale flat before the wait-out period was put in place.
An OTP is a legal agreement between the buyer and the seller to purchase a residential property.
For these home seekers, HDB has waived the 15-month wait-out period for all of them.
A second group of home seekers are those who have not obtained an OTP to buy an HDB resale flat, but who may have committed to sell or have recently sold their existing private property.  HDB will assess these appeals on a case-by-case basis. 
On the number of private property owners who may be affected, Mr Lee said that the number of private property owners buying HDB resale flats has doubled in 2021 and the first three quarters of 2022, as compared to 2019 and 2020.  
This group accounts for about one in 10 resale flat buyers in the past three years.
"Proportionally, more current and former private property owners pay Cash-Over-Valuation (COV) compared to other resale flat buyers, and they also pay higher COV amounts," he said.
"This is generally because many of these private property owners have more financial means to pay for their resale flats, as compared to first-time flat buyers or HDB upgraders. Some may not even need to take housing loans to complete their flat purchase."
Mr Lee also reminded MPs that those aged 55 and above who are moving from private property to a four-room or smaller resale flat are exempted from the wait-out period.
"This helps our seniors right-size their homes and improves their retirement adequacy," said Mr Lee.
These seniors make up about three in 10 of the private property owners who had bought HDB resale flats in the past three years, and slightly less than one in five paid COV when buying a resale flat.  
He added: "Regardless of their age, current and former private property owners who faced extenuating circumstances, can approach HDB for assistance, and we will assess their situation on a case-by-case basis."
He also said that the Government will consider the prevailing economic and market conditions, including the impact of the 15-month wait-out period, as it plans the half-yearly Government Land Sales supply for private housing.
The Government has increased the supply of private housing on the Confirmed List of the GLS programme by 75 per cent, from around 3,600 units in 2021 to around 6,300 units in 2022.
"We are prepared to increase the GLS supply further, if needed," he said. "The Government will continue to monitor housing market conditions, and act decisively but also carefully, to ensure the stability of the wider Singapore property market, and to keep public housing inclusive, affordable, and accessible to Singaporeans."
BTO WAITING TIME
MPs also asked the minister if the waiting time for Built-To-Order (BTO) flats can be shortened. For instance, Ms Foo Mee Har (PAP - West Coast) asked what specific measures the Government can implement to shorten the waiting time for new HDB BTO projects to less than three years.
Mr Lee said that since 2018, HDB has been offering BTO flats in some projects with shorter waiting times of around three years or less, by bringing forward the construction works for specific sites that are ready for development.
To date, close to 11,000 BTO flats with shorter waiting times have been offered, of which around 7,200 were offered between 2020 and 2022, he said. 
He added that to meet the strong housing demand, HDB has ramped up the supply of BTO flats to 23,000 flats per year this year and next year, or a 35 per cent increase from 2021. It is also prepared to launch up to 100,000 new flats from 2021 to 2025, if needed.
You may also be interested in:
"Where possible, we also endeavour to launch more BTO projects with shorter waiting time, subject to site and infrastructure readiness," he said.
HDB is working "very closely" with the contractors and with their supply chain to manage construction delays, he added in reply to a supplementary question from Ms Foo.
Ms Denise Phua (PAP - Jalan Besar) also asked if HDB can consider building flats in advance instead of building them to order, in order to encourage marriage and parenthood.
Mr Lee said that he has just described a model where HDB does provide flats with a shorter waiting time, and this has been in place since 2018.
"We will work towards launching more of such shorter waiting time flats, with waiting times of three years or less, subject to site and infrastructure readiness, so that is something we are committed to do."
He added that HDB also has Sale-of-Balance flats and Open Selection of Flats, and resale flats are available with grants.
"At this point in time, resale prices have gone up. With measures to moderate demand, we hope to manage price increases in the resale market as well to ensure affordability for first-time home buyers."