Property prices near new MRT stations on Cross Island Line expected to rise, higher en bloc potential: Analysts
King Albert Park, Clementi and West Coast areas will likely see a slight boost of up to 3 per cent in prices and more price gains of up to 5 per cent, says a property analyst.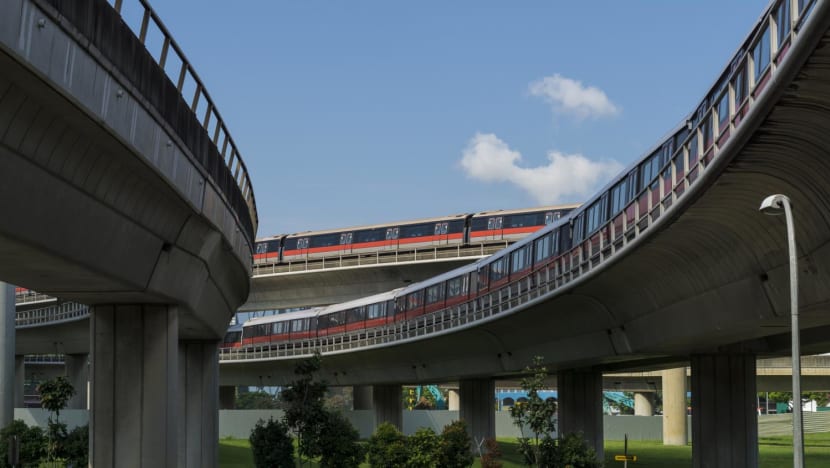 SINGAPORE: The completion of six more MRT stations on the Cross Island Line (CRL) will likely boost property prices in the areas and older condominiums may now have higher en bloc potential, said property analysts.
Transport Minister S Iswaran announced on Tuesday (Sep 19) that six new stations - Turf City, King Albert Park, Maju, Clementi, West Coast and Jurong Lake District - will form Phase 2 of the Cross Island Line.  
Construction is expected to start next year and the stations will open by 2032. Once completed, it is expected to benefit about 40,000 households living in those areas. 
Property analysts CNA spoke to said the announcement is expected to lift the property prices of private homes near the new stations while older condominiums may also see higher en bloc potential. 
Ms Christine Sun, senior vice president of research and analytics at OrangeTee & Tie, said the announcement will give buyers a firmer timeline on when the stations are expected to be completed, which will help them make more informed decisions. 
"Prices of some condos near MRT stations may also rise when the MRT stations are completed. This is because the value of a project is being enhanced when these homes are leased for rental income in the future and projects near MRT stations are usually popular among tenants," she added.
Mr Lee Sze Teck, Huttons Asia's senior director for research, estimated that the King Albert Park, Clementi and West Coast areas will see a slight boost of up to 3 per cent in prices and more price gains of up to 5 per cent when the stations are completed in 2032.
He noted that the six stations are planned either in future housing areas or in existing high-traffic areas. 
Property analyst Ong Kah Seng said that before the announcement, prices of homes near the new stations were already expected to grow by about 5 per cent over the next 10 years.
But with the news confirming the MRT locations, he expects prices to increase by about 15 per cent over 10 years.
"With this official announcement, the net effect on future price gains will be more pronounced, visible and tangible," he added.
"For those properties that are slightly away from the MRT stations, their prices are expected to grow by about a total of 8-10 per cent in the next 10 years."
Spanning 15km, the six stations will improve connectivity for residents in the west, including areas such as Sunset Way and West Coast that are not currently served by an MRT line, said the Land Transport Authority (LTA) earlier on Tuesday. 
Two of the stations will be interchanges, with King Albert Park connecting to the Downtown Line while Clementi will link to the East-West line.
Having an MRT station at Turf City comes as no surprise as the area had already been identified as a future housing area, said Mr Lee, adding that land parcels in Turf City could be offered for sale as early as 2026 and 2027. 
The 140ha site in Bukit Timah had been slated for residential use as part of the 1998 Master Plan. 
Ms Sun said: "There could be a possibility of public housing especially since their lease is coming to an end in 2023 and the site is slated for residential use."
"The MRT station will boost connectivity in Turf City and increase the attractiveness of homes in the area ... The public housing may be located away from the Good Class Bungalow areas," said Mr Lee. 
Mr Ong said future housing developments at Turf City could be similar to those in Woodleigh, for instance, where there are major condominium developments along with HDB flats. 
Turf City is currently occupied by 15 tenants for various uses including retail, F&B, sports and recreation, childcare centres and motor vehicle showrooms. 
Tenants at Turf City were given a final 18-month extension of their lease until Dec 31, 2023, last year. 
People staying in the east and north-east will benefit the most from the launch of the new MRT stations, said Ms Sun.
"There has been quite a number of new condos and public housing built in Hougang, Ang Mo Kio, Tampines and Pasir Ris. Therefore, it is necessary to enhance their connectivity with the rest of the island," she said.
The Cross Island Line is Singapore's eighth MRT line and the longest fully underground line at more than 50km. It will be constructed in three phases.