6 tips for tenants looking for a rental place in today's housing market
Looking for a place to rent? Property agents and analysts give some tips on how to navigate the booming rental market.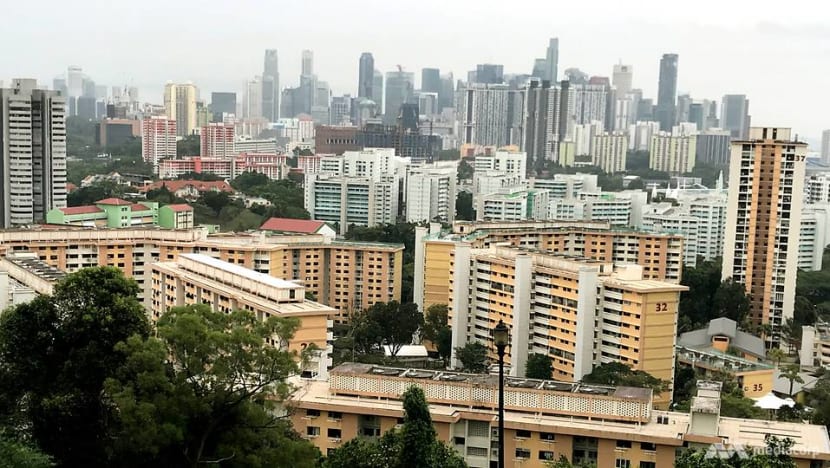 SINGAPORE: As housing rents across Singapore reach record levels, some renters are increasingly strapped for options and may be on the lookout for advice to maximise their chances at a good deal.
CNA recently spoke to expatriates and local tenants, who said rents have increased by up to 70 per cent and that landlords are not as open to negotiations as before. Renters also often have to overbid to secure a place.
This week, property agents and analysts give some tips on how to navigate all that and more in today's booming rental market.
1. START LOOKING EARLY
Mr Lucas Chiew, a residential listing specialist in JNA Real Estate, an independent team under PropNex, said that tenants should give themselves ample time — about two to three months — to look for a place.
This will reduce the need to be desperate during negotiations and remove you from the pool of competitors who are also urgently looking for a home, because they are the ones typically willing to overpay, he added.
2. BE SPECIFIC IN YOUR OFFER
PropNex agent Shafik Yusope said that rather than merely saying you're interested and giving the landlord or agent a number to call, you should be more specific. 
An offer that includes details about the tenant would get more attention, he said. For example, state whether you are a single tenant, a couple or a family. Also, state your gender and your occupation. Including information such as being willing to pay for a part-time helper to keep the house clean would also grab the landlord's attention, he said.
Mr Shafik added that tenants should view the house at the landlords' available time, assure them that they will take care of the place and that they will pay rent on time.
Mr Chiew said tenants should treat home viewings like a job interview — be well-dressed, polite and do not speak negatively about their previous or current landlord.
3. BE A GOOD TENANT
If you're looking to extend your lease, be a good tenant in order to negotiate a smaller increase in rent.
Mr Nicholas Mak, head of research and consultancy at ERA Realty, said that common sense prevails. In this case, being in a good personal relationship with your landlord can give you a leg up in lease negotiations.
Landlords appreciate tenants who do not trash their place, cause a nuisance to neighbours or damage their appliances. Some landlords in other countries have even asked for references from tenants, though this practice is not prevalent here, he added.
Mr Shafik said that landlords also like tenants who pay on time and do not bother them over the smallest matters.
A landlord whom CNA spoke to did not raise their tenant's rent precisely because they looked after the place well. The tenant also did not complain when some work had to be done in the unit to fix a persistent leaking issue.
Mr Chiew further advised: "Don't be too upset if they choose to raise your rent during this time, as high interest rates have landlords aching to cover their mortgage payments. It'll likely still be costlier for you to look for a new place in the market."
4. CONSIDER LESS CONVENIENT AREAS OR SMALLER UNITS
If you have many items that you do not need on a daily basis, like large suitcases or winter clothing, consider keeping them in a self-storage rental unit so you can rent a smaller place.
However, you have to work out whether it makes financial sense to pay for both the storage unit and your rental home, Mr Mak said.
On that note, JNA Real Estate's Mr Chiew said tenants should also rethink their "non-negotiable" needs – whether it is having to be close to an MRT station or having a supermarket at their doorstep.
"Rental for units with direct access to amenities will tend to have the highest demand and asking prices. If you don't mind making some compromises on convenience, you'll be able to find more 'ulu' homes (in remote areas) that are healthier on your budget."
For example, if you have a monthly rental budget of S$3,000 for a two-bedroom home, PropNex agent Mr Shafik suggests looking at these areas outside the central region:  
District 16: Bedok, Upper East Coast, Eastwood, Kew Drive
District 17: Loyang, Changi
Distrcit 18: Tampines, Pasir Ris
District 19: Serangoon Garden, Hougang, Punggol
The northeast region, such as Sengkang and Punggol, are good locations to find more affordable rental units, Mr Chiew said.
5. CONSIDER HDB OVER PRIVATE
If you are renting a private property such as a condominium unit, consider moving to a Housing and Development Board flat which is typically cheaper.
ERA's Mr Mak said that tenants can forgo the facilities of a condominium if they want to pay a lower monthly rent. Some may see it as downgrading but it is up to the individual, he added.
6. ACCEPT THAT YOU MIGHT HAVE TO OVERBID
Because if you don't, other tenants will and you will lose your chance altogether, the agents and analysts said.
Both Mr Shafik and Mr Mak agreed that with high demand and limited supply, it has become a landlords' market.
One way to prepare for this is to look for a unit under your budget, so you do not overextend if a bidding war comes into play, Mr Chiew said.
"If your budget is S$3,000, you can look for options within the S$2,500 to S$2,800 range. Also, set yourself a maximum budget so you will not exceed and overbid due to emotions."