'I got away with it, how dumb can you be?': An expert brings us inside the mind of a serial scammer
There are scammers and then there's Jerald Low, who has been called one of Singapore's most prolific scammers and the country's own version of the Tinder Swindler. CNA's Tiffany Ang goes in search of what drives someone to cheat and hurt others in a special two-part podcast The Serial Swindler.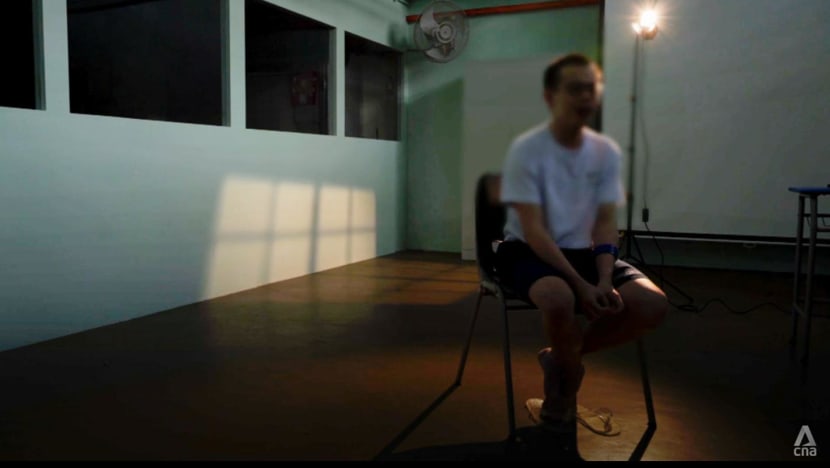 SINGAPORE: It was always his dream to be a business owner.
So, when his new friend - whom he met online - meticulously laid out a plan for a joint business venture, "Chris" felt an immediate connection.  
Over dinner, the man rattled on about a Taiwanese bubble tea franchise he was hoping to bring into Singapore. He had the money, the friend assured him, but he was looking for a business partner he could trust.  
He showed Chris several listings of possible rental spaces and even navigated the business registry website with ease.  
"Immediately, I let my guard down," said Chris. 
But over the next few months, Chris would learn that his "business partner" was a criminal suspect, who was on the police radar for a series of frauds. His name is Jerald Low.  
Chris is one of several people interviewed in
The Serial Swindler podcast
and he requested to remain anonymous because his loved ones still do not know the extent of his involvement. 
Listen: Episode 1 - Jerald Low's web of deceit
Over four years, Low spun a complex web of lies and false promises to trick at least 10 victims of more than S$150,000 (US$113,000). He even posed as a rich Korean heir named "Park Joon Hyung" to buy properties.
The 27-year-old eventually pleaded guilty to 16 charges, mostly of fraud, with another 35 taken into consideration for sentencing.
Low was sentenced to 67 months' jail, fined S$1,800 and banned from driving until a year after his release from prison. 

He has been dubbed Singapore's version of the Tinder Swindler and spoke to CNA for its documentary series Catching a Scammer. 
Some of Low's victims believed he came from a wealthy family and that he harboured unrealised ambitions. Others were told that he was looking for a soulmate.  
"I just gave him the benefit of the doubt. And being in Singapore, we feel that it's very safe and to be scammed right in front of us? We just wouldn't put two and two together," said Chris.  
Low convinced Chris to sign 10 mobile line contracts with three telecommunication companies. The lines would be paid for by their joint company, he said.
But the money never arrived in Chris' bank account.  
The moment that I felt I was scammed actually came quite late. I gave him the benefit of the doubt (at first).
"But my first suspicions came when he started ghosting me. And (he used) his grandmother's funeral to do so. And he would be quite rude in his text messages," said Chris. 
Within weeks, Low cut off contact with Chris, leaving him saddled with almost S$9,000 in penalties on the telco contracts.  
"I feel that he gets off on having people believe his lies. And for him, I think it is like a hunting game where he would find vulnerable people and try to see if he can win them over and see how far he can take this game before he gets caught," said Chris.  
Listen: Episode 2 - A criminal profiler explains how serial swindlers think
SHAPESHIFTERS WHO INDULGE IN DUPING DELIGHT 
What Chris experienced with Low is a classic tactic cheats use, noted criminal profiler Dr Majeed Khader on the podcast.  
Besides the thrill of the hunt, prolific scammers are "shapeshifters", said Dr Majeed, and they enjoy the euphoric sensation that comes from tricking their victims.  
 "At the science level, there's this idea called the duping delight," added Dr Majeed.
So inside them, there's this delight that, oh my God, I got away with this. You know, how dumb can you be?
As the chief psychologist at the Ministry of Home Affairs and Singapore's first criminal forensic psychologist, Dr Majeed has spent more than three decades studying and profiling criminals.  
Most of Dr Majeed's research on serial scammers is based on investigations done in other countries. He explained that his team is beginning to study this group carefully, especially as scam cases are on the rise in Singapore.  
The number of scam and cybercrime cases jumped to 33,669 in 2022, up from 26,886 from the previous year, according to data released by the Singapore Police Force.
Scams accounted for 94.2 per cent of these cases.  
Dr Majeed noted that serial swindlers tend to exhibit similar personality traits, including being resourceful and detail-oriented. Most of them also have high IQ, added the criminal psychologist.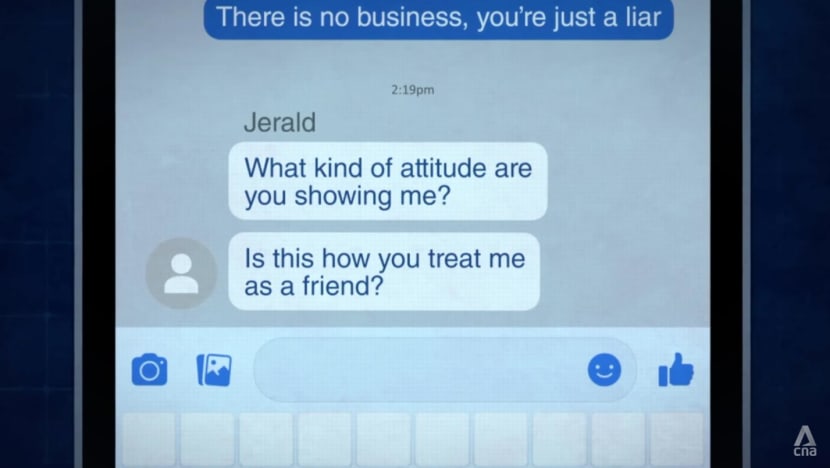 NARCISSISTIC SOCIOPATH? 
The lies that Low spun have etched a deep scar on Chris.  
It took him many months to shed his feelings of guilt and shame. During that period, Chris said he would often go online looking for answers, wondering if he should have seen the red flags earlier.  
"I think a person that would go to such lengths to play so many roles … I think it would be a narcissistic sociopath. And it was this personality category or personality trait that made him magnetic in a way," said Chris. 
Dr Majeed agreed that serial swindlers often possess narcissistic qualities and that they lack empathy. These people "may not feel for the broader society or individuals", he said.  
But instead of calling them sociopaths, Dr Majeed clarified that there is stronger scientific evidence for psychopathy.  
Some psychopaths have this quality of superficial charm. So many of these swindlers have some of the characteristics of psychopathy.
Compared to psychopaths, sociopaths tend to be less emotionally stable and highly impulsive, according to experts.
Dr Majeed also added that there is a good chance that serial scammers may reoffend after leaving prison. 
"It is easy to use cyber means to convince someone. It's easy to create an identity completely online that's completely false," said the psychologist.  
"You've done it in Singapore … you can link up with transnational networks and collaborate with other scammers." 
"And when they go to jail, sometimes the jail sentence seems quite light. Because you take certain amount of money and then the sentence is tied to amount of money. So they go in and they learn new skills. Sometimes they share stories with other criminals. They come out, they become a little bit more advanced in the way they do it." 
The two-part podcast special The Serial Swindler is available on the CNA website, on the CNA and meLISTEN apps and on every major podcast platform.
EXPLORE: Scammers exposed - Investigating Asia-based scams targetting victims around the world