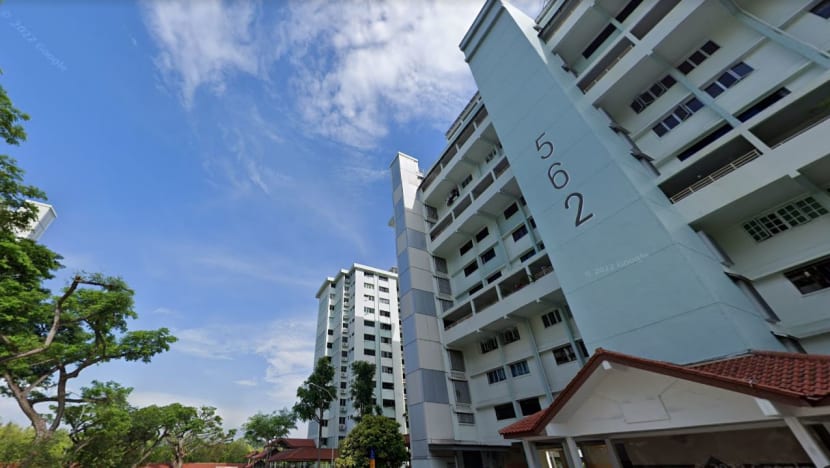 SINGAPORE: Non-Constituency Member of Parliament (NCMP) Leong Mun Wai submitted a petition in Parliament on Monday (Aug 1) asking to impose a moratorium on the Selective En bloc Redevelopment Scheme (SERS) and review how compensation and relocation options are given to affected residents.
The Progress Singapore Party NCMP filed the petition on behalf of five residents affected by the recent SERS exercise involving Blocks 562 to 565 at Ang Mo Kio Ave 3, announced in April.
Several residents have raised concerns including having to cough up extra money to buy a replacement flat of the same size, and how the replacement site appears to have fewer transportation options and amenities.
The Housing and Development Board (HDB) then said in July that affected residents will be given the option of buying a new but cheaper replacement unit on a shorter 50-year lease, compared with a 99-year lease.
Eligible elderly home owners can also take up the lease buyback scheme for their existing flat and buy a replacement flat on a short lease similar to that left on their SERS flat. Previously, home owners could not apply for the lease buyback scheme after their flat has been picked for SERS.
The Ang Mo Kio residents' concerns were also raised in Parliament on Jul 4 in an adjournment motion by MP Nadia Samdin (PAP-Ang Mo Kio), to which National Development Minister Desmond Lee responded that the new rehousing options will apply to similar SERS projects, likely to involve even older flats, in the future.
Mr Leong had submitted a petition on SERS on Jul 4 morning before Parliament convened, but Deputy Speaker Christopher de Souza said a "reasonable time is needed" to ensure that the petition complied with Parliament's Standing Orders, and that there were a "few concerns" that the petition did not.
PUBLICISE FUTURE USE OF SERS SITE, WAIVE RELATED FEES
Monday's petition, seen by CNA, requested that HDB review the current SERS compensation policy, calling it "outdated". The petition also called for "fairer" compensation and rehousing options for affected Ang Mo Kio residents and those in future SERS projects.
A moratorium should be imposed on SERS pending the findings and recommendations of this review, the petition said.
In particular, the petition called for the intended use of reclaimed sites under SERS to be made public so their "actual or potential value" could be assessed.
"As a result of the evaluation by HDB of the SERS site and the replacement site, many of the affected residents are expected to pay for shortfalls of sums of tens of thousands, if not hundred," it said.
The signatories said HDB should also waive resale levy, stamp and legal fees in all future SERS exercises instead of applying it on a case-by-case basis.
"We also ask that the substantial increase in cost of living be taken into consideration," they said, highlighting significant inflation, rising interest rates and the looming Goods and Services Tax hike in 2024.
Currently, HDB's website said residents affected by SERS will be compensated based on the market value of their flat at the point of the SERS announcement, and "reasonable expenses" to help them move.
The signatories said they were disappointed that affected residents were only offered one replacement site on the "fringe" of Ang Mo Kio, when SERS projects in the past - like in Tanglin Halt and West Coast Road - had multiple relocation options.
"Instead of leaving to chance, residents affected by SERS should be assured that they can continue to live in the district," they said.
WHAT HAPPENS NEXT?
The petition will be referred the Public Petitions Committee, comprising chairman Tan Chuan-Jin as well as members Mr S Iswaran, Mr Ong Ye Kung, Ms Rahayu Mahzam, Ms Hany Soh, Mr Edwin Tong, Mr Chee Hong Tat and Mr Leong. The committee then reports back to the House.
Mr Chee was nominated to replace Deputy Prime Minister Lawrence Wong and Mr Leong was nominated to fill a vacancy in the committee with effect from Jul 27, Mr de Souza said on Monday.
The last petition was also submitted by Mr Leong on Sep 30 last year. It called for Parliament to delay passing a proposed anti-foreign interference law and the setting up of a select committee to further study it.
The Foreign Interference (Countermeasures) Bill was passed on Oct 5 after a 10-hour debate.
Previous petitions have touched on topics like public housing for single parents (September 2017) and the relocation of Sungei Road market and its stallholders (November 2017). While relevant ministries responded to these petitions, they did not trigger any legislative changes.