Singapore rolls out multi-agency effort to make pre-planning for old age more accessible
More than one in 10 Singaporeans lack knowledge about the Lasting Power of Attorney, and nearly 20 per cent did not know how to make advance care plans, a recent survey has found.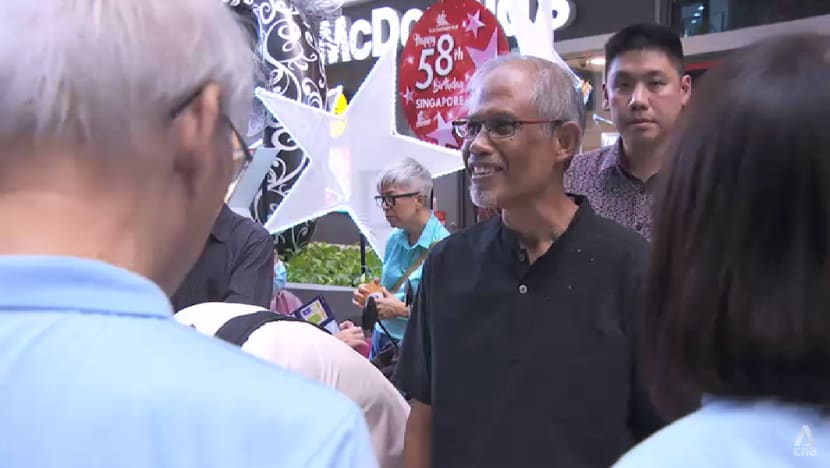 SINGAPORE: From appointing a trusted decision maker in the event of mental incapacity or death, to conveying the kind of medical care preferred, Singapore is looking at ways to make pre-planning for old age even more accessible. 
A multi-agency effort is being rolled out to raise awareness about the Lasting Power of Attorney (LPA) and Advance Care Planning (ACP), where individuals can plan ahead to ensure they receive care that is aligned with their preferences. 
An LPA allows an appointed person to make medical and financial decisions on another individual's behalf should they lose mental capacity, while the ACP involves planning for future healthcare options with one's family and doctors. 
COMMUNITY OUTREACH EFFORTS 
To encourage more people to plan for old age, the government has launched a series of community outreach efforts such as roadshows. 
The campaign comes after a recent survey by the Public Service Division found that more than one in 10 Singaporeans lack knowledge about the LPA, and nearly 20 per cent did not know how to make advance care plans.  
Agency for Integrated Care chief executive officer Tan Kwang Cheak said the aim is to make it easier and more convenient for people to be able to complete these care plans. 
"The challenge for us is really to focus on the call to action, translating awareness to them actually coming through to… then complete their LPA or ACP together with a loved one or a spokesperson," he noted. 
As part of the campaign, the government will also roll out mobile clinics.
"There will also be free certification services, as well as Advance Care Planning facilitation sessions (at the mobile clinics)," said Ms Regina Chang, the Public Guardian at the Office of the Public Guardian, a division of the Ministry of Social and Family Development (MSF).
"(Mobile clinics) will be rolled out over the year at our various community touchpoints."
MSF hopes to see the more than 240,000 Singaporeans aged 50 and above make their LPAs by the end of 2025. 
IMPORTANCE OF PRE-PLANNING
"Rather than leave things to chance, it's better to convey our wishes early on and identify the people we trust to advocate for us and make decisions on our behalf," said Minister for Social and Family Development Masagos Zulkifli at a roadshow at Our Tampines Hub on Saturday (Jul 22). 
"Pre-planning is important for everyone, including myself, and it is more important among the elderly. We want the elderly to be able to have their loved ones support them and manage the matters along their preferences."
Retiree Wilson Song, for instance, decided to make plans for old age after witnessing the struggles faced by his family when his mother-in-law, who had dementia, was hospitalised following a mild stroke. 
Without the ACP, it was hard to make decisions for her medical needs, recalled the 73-year-old, adding that his mother-in-law passed away about two years ago. 
"It was a burden because we didn't know exactly what she wanted, what to do about it, and there were also family members who had to be consulted, and they might have different opinions about what we should be doing for her. So that became a problem," said Mr Song, who applied for the LPA and ACP for himself soon after. 
"I think it's important for everyone to think about their own affairs, what they prefer, what they want (and) what they desire."