Community should remind special needs children and their parents that they are not alone: Chan Chun Sing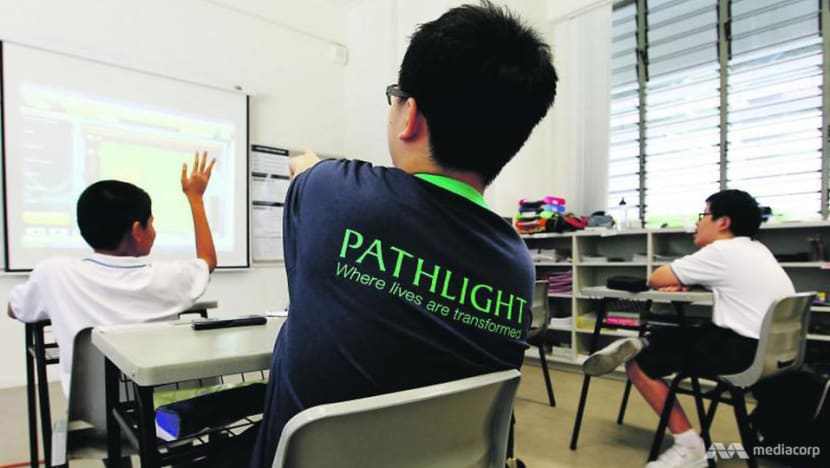 SINGAPORE: Singapore should be a community that "reaches out" to support children with special needs and their parents, said Minister for Education Chan Chun Sing on Monday (Feb 14) as he laid out the measures in schools to help these families.
Mr Chan was responding to parliamentary questions after the recent deaths of the 11-year-old brothers who were reported to have special needs. Their father, Xavier Yap Jung Houn, has been charged with the murder of one of the boys. 
Member of Parliament Denise Phua (PAP-Jalan Besar) asked the minister what lessons can be learnt on the protection of special needs children and support for caregivers in view of the brothers' deaths, while MP He Ting Ru (WP-Sengkang) asked about the number of students in mainstream schools diagnosed as requiring extra learning support or having special needs.
Mr Chan urged the public not to speculate on the incident involving the 11-year-old boys or draw conclusions on what should be done as the case is before the courts.
He elaborated, however, on the Government's approach towards supporting children with special needs and their caregivers.
"It is our goal for children with special needs to reach their potential, to be confident in themselves and to be equipped with life skills and values so that they can grow up to lead, as much as possible, as normal, as independent a life as possible," said Mr Chan. 
"This starts from the early years, where early detection and timely intervention are critical." 
The Education Minister said he is "heartened" to hear of parents who have drawn strength from support around them and in turn given support to others, allowing them to cope with the stress and challenges of caring for their children with special needs. 
"Let us do our part to serve as a circle of support for these children and their parents. We cannot say: 'Let the other neighbour help. Let the other relatives help. Let the other company hire him,'" said Mr Chan. 
"We need not wait for one another. Let us all make the first step. Let them know that we value them and their children. Let us remind them that they are not alone." 
For instance, if parents need a break, those around them can step in to play with or accompany their children, said Mr Chan, urging Singaporeans to also be understanding employers and colleagues. 
"Let us be a community that reaches out in both words and actions to demonstrate care and kindness. Let us be an inclusive society that uplifts one another, that leaves no Singaporean behind, and moves forward as one," said the Education Minister. 
SUPPORTING THOSE WITH SPECIAL NEEDS
The number of students reported with special education needs has risen by about 5 per cent in the last three years, largely due to growing awareness and early identification, said Mr Chan. 
About 7,000, or 20 per cent, of all students reported with special education needs attend the existing 22 special education schools, and these students have moderate to severe special needs. 
Another 27,000 students with special education needs attend mainstream schools, he added. 
To help parents decide how to best support their child's special education needs, the Ministry of Education (MOE) has collaborated with hospitals, special education schools and early intervention centres to develop common standards to guide assessments and align recommendations to parents, said Mr Chan. 
"Based on these assessments and recommendations, parents decide whether to enrol their child in a mainstream primary school or SPED school," he added. 
Parents are "key partners" as they provide "valuable insights" into their children's unique needs, which is why schools engage families early to find out their children's needs, said Mr Chan. 
"Schools then provide details of the support available in school, and how the school and parents can work together to support their child. When schools and families communicate, they build relationships and share strategies that can be used in school and at home," he added. 
In some cases, parents of children with special education needs may find that the mainstream environment does not suit their child, and may conclude that their child would be better supported in a special education school, said Mr Chan. 
In special education schools, teachers work closely with parents to exchange information on the children's progress and support the application of skills at home and in the community, he added. 
Each school also has a social worker who can help families with additional emotional or financial needs if necessary, said Mr Chan. 
To help students and families transit from special education to life after school, MOE works with the special education schools to implement processes of "transition planning" for students in their secondary school years, he added. 
"All parents plan on providing for their children in every possible way until they reach independence as adults. So, when parents discover that their child will need a lot more support and for a lot longer, even into adulthood, they experience heartache, shock and even fear," said the Education Minister. 
"This is an unplanned journey and can be a challenging one. Many of us know such families, among our friends, relatives, or in the community. Some of us are ourselves a family of a special person."
SUPPORTING CAREGIVERS
Speaking after Mr Chan, Minister for Social and Family Development Masagos Zulkifli addressed the support available for caregivers of people with special needs or disabilities beyond the school environment. 
SG Enable, which was set up in 2013, is now the "single touchpoint" for disability and caregiver support services, as well as public education efforts, he said. 
The Ministry of Social and Family Development (MSF) and SG Enable work with social service agencies to increase the awareness of their services, he added. 
"Touchpoints occur early as children are diagnosed with special needs at birth or as they develop. This is also the opportunity to begin better equipping caregivers of such young children," said Mr Masagos. 
Early intervention centres also provide caregiver engagement and training, he noted. 
The Early Childhood Development Agency (ECDA) is also developing a guide for parents of children at the pre-school level who need early intervention, he added. 
The guide, which is expected to be ready by April, will include information on developmental needs, how to access early intervention services, and self-care strategies and resources. 
"Supporting the mental health and wellbeing of caregivers is essential to enable them to take good care of their loved ones and themselves," said Mr Masagos. 
Caregivers who are distressed can call the respective helplines for support. He noted that the Ministry of Health and Agency for Integrated Care have also worked with social service agencies to set up caregiver community outreach teams. 
These teams provide emotional support to caregivers of people with mental health conditions, who have or are at risk of developing mental health needs, said Mr Masagos. 
Urging caregivers to reach out if they need any assistance, he added: "The caregiving journey can be a stressful one, and caregivers need our strong support. In addition to having services and programmes available for them and their loved ones, it is equally important for family, friends, and other caregivers to provide emotional support. 
"Let us all play a part by extending a helping hand, or a listening ear, when we see someone in need." 
CONTINUUM OF CARE
Responding to a supplementary question from Ms He about the way MOE tracks how these students are doing in school, and how effective the support measures are, Mr Chan noted that the special needs community is "not homogeneous", with each child needing a different level of support. 
"The tracking is on a continuous basis, of course, the tracking is not based on the usual academic standards that we use," he added. 
"Very importantly, in this progress, we are not trying to measure them against other people … For many of our special needs children, the goal is really for them to improve over what they have been able to achieve the previous day, the previous year, to give themselves a sense of confidence a sense of independence." 
MP Ang Wei Neng (PAP-West Coast) had also asked about whether the authorities would consider having a registry of caregivers of those with disabilities, similar to that for people with disabilities, which would make it possible for the community to "proactively" reach out to them. 
In response, Mr Masagos said the authorities would have to ask the caregivers if this would help them, and how this could help them while still protecting their confidentiality. 
Thanking the professionals, teachers and caregivers who have extended help to children with special needs and their families, Mr Chan noted that MOE and MSF are "regularly reviewing" the master plan on how to provide a continuum of care across all stages of life for children with special needs and their caregivers. 
"And I know that for many of the special needs families, the part that is most challenging, the part that's most worrying for all the families with special needs children are, what happens when we are no longer around? 
"What is the care arrangement, what is the financial arrangements that we need to put in place to take care of our special needs children?" 
This is where the authorities will "double down" on efforts to see how to provide a "more seamless continuum" from the school years to the post-school years in terms of care, work arrangements and financial independence, said Mr Chan. 
The ministry is also prepared to try out new ideas to cater to a spectrum of needs, because a variety of solutions are needed, he added. 
"I don't want the volunteers to feel that just because an unfortunate incident has occurred that somehow they have not done their part or they have not done enough. We also want to affirm the volunteers and professionals who have taken care of our special needs children and their families." 
In closing, Mr Chan said: "I know it's very difficult that when such an unfortunate incident happens and you will always ask if we could have all done more together to avoid this tragedy. 
"And we know that many of our professionals, families, caregivers, volunteers, want to do more. But deep in our heart, I think we also know that sometimes such cases are very hard to prevent altogether. But because it's so hard I think we all are even more determined to want to do better."