Gillman Barracks facelift to include big sustainability push
Plans proposed by tenants include installing electric vehicle charging points and using locally sourced ingredients for food.
SINGAPORE: A new eco-friendly precinct is in the works in Singapore, as contemporary art enclave Gillman Barracks transforms itself into a lifestyle hub with a focus on sustainability.
Some of its tenants have included in their plans "car-lite" goals and clean energy initiatives, such as installing electric vehicle (EV) charging points and using locally sourced ingredients for food.
The S$2 million upgrade of Gillman Barracks, located near the Southern Ridges, was first announced in May, with tenants set to move in from the beginning of next March.
GOING GREEN
When completed, the rejuvenated precinct will feature pet-friendly cafes and bars with live music, as well as a new playground for families, among other attractions. 
Five food and beverage players have been awarded tenders with five-year leases, including two new entrants – The Blackbird and Wheeler's Estate – which will take over blocks along Lock Road.
Wheeler's Estate, which also owns two other outlets in Seletar and Ubi, is looking to appeal to cyclists by having a pitstop and repair station at its cafe.
It is also working on a cycling route to link up all three outlets, as part of plans to encourage customers to go "car-lite".
"We're of course going with the approach of being more sustainable, in terms of being more eco-friendly, even in the menu, (such as) trying to incorporate a more farm-to-table approach," said business development manager Ong Bang Jun.
"This is something that we have not really done before with our other brands."
The other three tenders were awarded to current Gillman Barracks tenants Creamier, Hopscotch and Handlebar.
Ms Jan Pek, director of Handlebar, said the biker-themed restaurant intends to play its part by incorporating EV charging and a vertical herb garden in its design. It will also feature a welcome arch at its entrance that is completely solar-powered.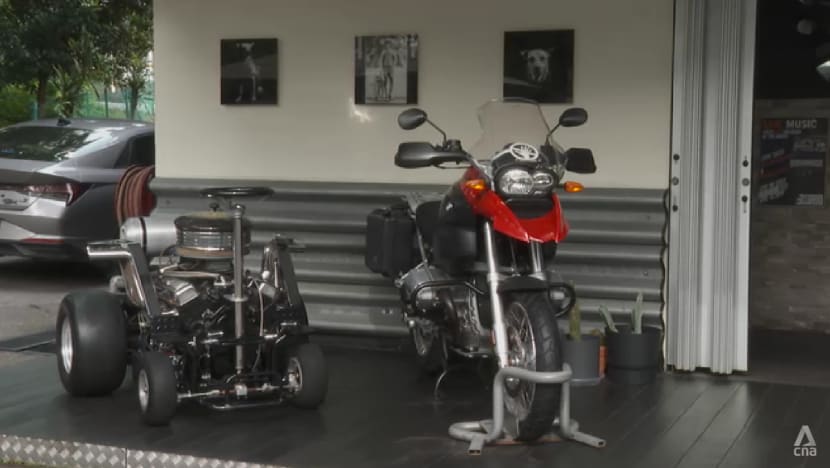 "Definitely with the direction of the nation, we are looking forward that there will eventually be more and more EV motorcycles around," said Ms Pek, who has personally observed a rise in the use of such vehicles in Singapore.
THE NEXT PHASE
Two more tenders have also been called to bring in "more varied creative lifestyle concepts", according to the Singapore Land Authority (SLA), as it enters the second phase of its rejuvenation plans.
Due to larger floorspace and outdoor area available to some units, there are more possibilities for Gillman Barracks to reinvent itself, said SLA chief executive Colin Low.
"This includes potentially having more offerings such as artisanal craft, fitness and wellness, vertical farming, family bonding, and co-working spaces," he said.
Plans are also underway to resume the regular heritage and art tours at Gillman Barracks by the end of the year.