More retrenchments in Singapore's tech sector, with 1,270 local workers affected since July
This is an increase from the 260 local workers in the tech sector who were retrenched in the first half of 2022.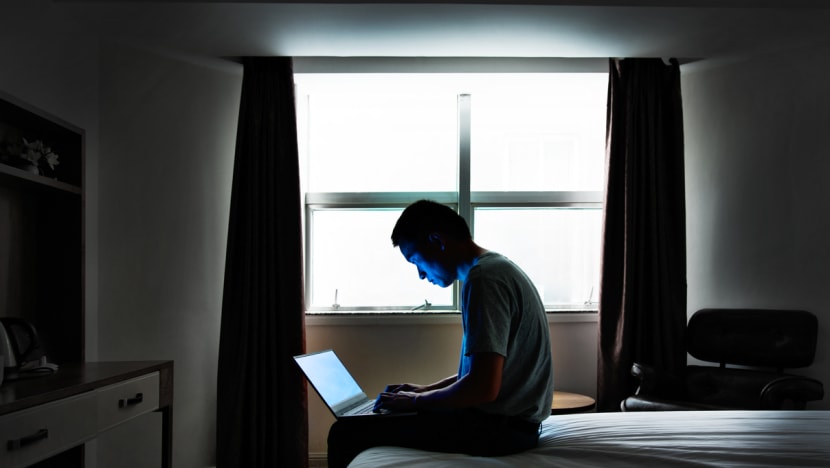 SINGAPORE: There has been an increase in the number of retrenchments in the tech sector, with 1,270 local workers laid off from July to mid-November, Manpower Minister Tan See Leng told Parliament on Monday (Nov 28).
Among them, around eight in 10 were in non-tech roles such as sales, marketing and corporate functions.
Around seven in 10 were aged 35 and below, said Dr Tan, adding that this is "consistent" with the low median age of residents employed in the information and communications (I&C) sector.
The minister was responding to questions from several Members of Parliament about how a spate of tech layoffs worldwide has affected workers in Singapore, and the employment support being offered to them.
Twitter, Facebook parent Meta and Shopee are among the tech companies that have laid off workers in Singapore this year.
Noting that the tech sector generally refers to the I&C sector, Dr Tan said that the sector employed 136,100 residents as of June.
He added that the figure has increased steadily over the past five years at an average of 8,100 resident workers a year from June 2017.
"In comparison, retrenchment numbers over the past five years have been relatively low, at an average of 790 resident workers per year," said Dr Tan.
"Based on available labour market data, 260 residents were retrenched in the first half of this year, as compared to the increase of 7,000 residents employed in the sector."
Dr Tan said that recent retrenchment notices received by the Ministry of Manpower (MOM) indicated an "uptick" in the retrenchment of local or resident workers in the tech sector.
Employers with businesses registered in Singapore and at least 10 employees are legally required to notify MOM of any retrenchment within five working days of informing the affected employees.
EMPLOYMENT SUPPORT
Turning to employment support, Dr Tan said that most workers from the I&C sector have been able to secure a job "soon after" retrenchment.
In the second quarter of the year, the rate of re-entry into employment within six months after retrenchment for resident workers in the I&C sector was higher than in the overall economy, he said.
"This suggests that retrenched non-tech workers had also found employment opportunities across the I&C sector and the larger economy," said Dr Tan.
He added that job vacancies in the sector have continued to rise in the first half of the year, from 11,100 in December 2021 to 12,100 in June. This is more than triple the 3,800 vacancies in June 2020.
"In addition, other sectors like financial services, including local banks, are also hiring for tech roles.
"Taken together, this reflects that there is strong absorptive capacity across the larger economy and opportunities for affected workers to fill in-demand roles," said Dr Tan.
In addition, half of the retrenching tech firms between July and mid-November have engaged outplacement partners or tapped into their industry networks to provide career transition services for their affected workers.
Dr Tan added that the Taskforce for Responsible Retrenchment and Employment Facilitation, comprising representatives from Workforce Singapore and NTUC's Employment and Employability Institute, is reaching out to all affected local employees.
On whether the Government expects more tech layoffs in the next six months, Dr Tan said MOM is mindful that hiring demand "may moderate" in some parts of the I&C sector given macroeconomic uncertainties and risks.
Dr Tan added that generally, employees retrenched from tech roles were able to find jobs "much faster" compared to those working in non-tech roles.
The retrenched non-tech workers were being encouraged to consider career conversion programmes and skills upgrading to improve their chances of returning to the workforce, he said.
Ms Cheryl Chan (PAP-Fengshan) also asked whether the layoffs would have a knock-on effect on salary adjustment for workers in the tech industry.
Dr Tan responded that the median income of workers in the I&C sector has been rising, with a median gross monthly income for full-time local workers rising from S$5,700 in 2017 to S$6,100 in 2021.
As employers were not required to submit the salary data of retrenched workers to MOM, Dr Tan said he was not able to comment on any knock-on effects and that it was "a bit early" to do so.
In response to a question by Dr Lim Wee Kiak (PAP-Sembawang) on whether retrenched workers in tech roles were finding equivalent jobs with a similar salary, Dr Tan said this was "very, very granular" data to track.
"Today, we don't see the switch into a lower-paying job in a non-tech role as a fundamental issue that needs a particular focus," he said.
"But we are very, very, very careful in terms of making sure that our Singapore core and our residents who are working here continue to possess the skills and to keep ahead."