'Zero empathy', 'total upheaval': Inside Twitter's layoffs in Singapore
Haphazard communications, a lack of transparency and disappointing severance packages. Twitter employees in Singapore tell CNA about how the mass layoffs happened after Elon Musk took over.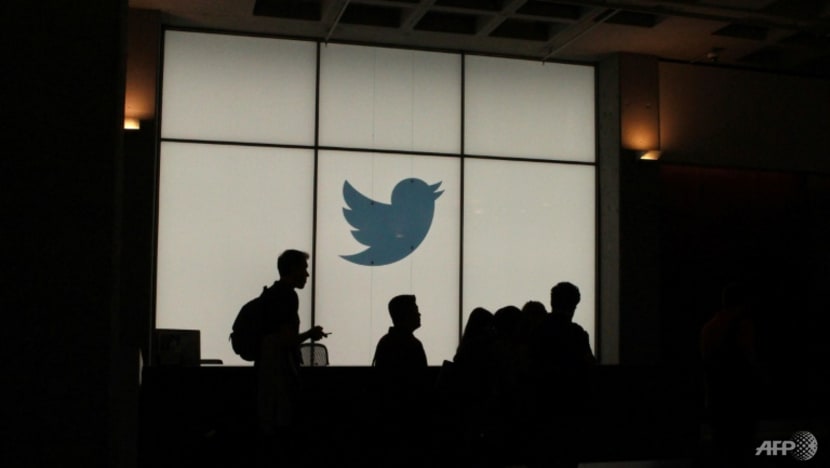 SINGAPORE: More than a week after Twitter employees in Singapore learnt of their fate at the social media giant, the dust has yet to settle.
In interviews with CNA, employees at the company's Asia-Pacific headquarters in Singapore expressed frustration and disappointment at the company's leadership and communication, and dissatisfaction with the severance package they have been offered.
CNA approached 10 former and current Twitter employees for this story, of whom two agreed to speak on condition of anonymity. 
It has been reported that half of Twitter's global workforce of 7,500 were fired in the wake of Tesla chief Elon Musk's US$44 billion takeover of the company in late October.
"Regarding Twitter's reduction in force, unfortunately there is no choice when the company is losing over $4M/day," Musk tweeted on the subject.
Tech giants including Facebook parent Meta and Microsoft also laid off thousands this year. Locally, e-commerce player Shopee has slashed jobs in three rounds of cuts since June.
But Twitter employee Abigail (not her real name), who lost her job in November, told CNA the layoffs at Twitter were "nothing like other tech layoffs … due to the sheer scale and haphazard manner in which they took place".
Carmen (not her real name), another employee who was laid off, said the ownership change at Twitter felt like a "hostile takeover" and that the company's handling of the layoffs was "very disappointing".
"I really don't think that this is the way to handle a transition. I understand with new management, new leadership, they would want change. But they're really not thinking about the thousands of employees globally at all," she said.
"There's zero empathy, which is a far cry from how Twitter used to be, where we always made sure to put transparency and empathy at the forefront."
Twitter did not respond to queries after CNA contacted representatives via email on Tuesday evening.
HOW THE LAYOFFS HAPPENED
Carmen was on her way to work on Nov 4 when she received a company-wide email at about 8.20am. The email said there would be layoffs and employees' access badges would not work, and advised them not to go to the office. She turned back and headed home.
Within the hour, her colleagues in the Europe, Middle East and Africa regions had lost access to company systems like email and Slack. When this spread to colleagues in the US, those in the Asia-Pacific region started to brace themselves, she said.
Twitter employees had been following rumours of a mass layoff in the news and in posts on Blind, an anonymous forum for verified employees of various companies. They therefore anticipated the layoffs, but were still taken aback by the speed of events, said Carmen.
She lost her own access to the company's systems at about 1pm and within a few hours, received an email in her personal inbox informing her that she had been laid off.
In the end, most of the people in the global team whom Carmen worked with had their jobs cut.
"I felt really sad," she told CNA. "To learn that a lot of my team-mates were also laid off, my first thought was: 'Wow, everything that we worked for was for nothing.'"
The disruption seemed to affect even those Twitter employees who still had their jobs. Carmen said those she spoke to were emotional and appeared to feel "survivor's guilt" after the layoffs.
"It was also a weird time for certain teams where their manager got laid off, so they would go into the office that following Monday not knowing what's happening," she added.
Abigail said there were teams whose "entire upline" was laid off: "So your manager is not there, your manager's manager is not there … then what do you do?
"The Twitter that I joined and the Twitter that I knew of were people who were truly committed to serving the public conversation," said Abigail.
"They took a lot of pride in empathetic yet clear communications, and I felt that that was lacking from all the communications I've seen so far from the new leadership."
Carmen said that employees did not view the ownership change negatively at first, given Musk's successful track record as a businessman.
"I guess a lot of us probably thought that even with Elon's Twitter, we could still operate mostly business as usual. We did not expect this total upheaval."
Looking back, Carmen said the point when she and other employees started to feel uneasy was after Musk fired Twitter's CEO Parag Agrawal, CFO Ned Segal and top legal counsel Vijaya Gadde upon completion of the deal on Oct 27.
She recalled feelings of frustration in the office that day as employees waited for an official word on the firings. But there was no word from the management.
"During a transition, I don't think it's normal to fire the CEO immediately. But that was what happened. Since then, a lot of other top (executives), they were either let go or they resigned, and there really is a vacuum at the top.
"I mean, frankly, even if I weren't laid off, I don't think I will want to work at this new Twitter," she said.
SEVERANCE PACKAGES
Twitter's retrenched employees in Singapore received their separation agreements on Nov 9 and were given until Wednesday (Nov 16) to respond, according to an internal email seen by CNA.
They have been placed on garden leave until Dec 31, after which they are set to receive their severance pay if they accept the terms, said Carmen.
Garden leave refers to when an employee is told not to report for work during the notice period while remaining on the payroll. This is usually done to take them out of the office before the employee starts another job, which could be with a competitor.
Abigail and Carmen were each offered half a month of basic salary for every full year of employment at Twitter.
Both pointed out that the offer was below what Musk had described in an earlier Tweet about the global layoff exercise, in which he said that "everyone exited was offered three months of severance".
When asked if she intended to accept the separation agreement, Carmen said: "I think I will, but I am still waiting to see if there's any room for negotiations."
In Singapore, employers are legally required to notify the Ministry of Manpower (MOM) of retrenchments within five working days after informing any employee of their retrenchment.
Carmen said she had not approached MOM or any unions about the separation agreement, but knew of others who were trying to drive such negotiations.
"That is why I'm also waiting until the very last minute in case things take a change," she said.
Twitter is not unionised in Singapore. Abigail said that she received a response from the National Trades Union Congress (NTUC), but "its helpfulness thus far is much limited".
In response to CNA's queries, NTUC said that it and its affiliated union, the Creative Media and Publishing Union, were aware of Twitter's recent layoffs. Twitter employees who need assistance in workplace or employment support can cmpu [at] ntuc.org.sg (contact the union), NTUC said.
Abigail also said she had hoped for authorities to step in given that Twitter has some past partnerships with the Government.
In 2021, Twitter announced a year-long partnership with the Government, where one of the three key pillars was enhancing and upskilling Singapore's workforce. The company said in January this year it planned to expand its engineering centre in Singapore, through a doubling of the engineering headcount to more than 100 in 2023. 
In the wake of the layoffs, "the greatest support for Tweeps in Singapore is none other than our fellow Tweeps", said Abigail, using Twitter's term for people who work at the company.
"The onus is on us to guard our own rights because a lot of the conversations that have been happening at the company are very US-centric.
"Employees in Singapore make up a very, very small proportion of the global workforce. What then is there in place to protect us?"
Listen: What to do when you lose your job