Study finds 1 in 10 teens suffers from mental health disorder; professionals call for more support from parents
The research also showed that youths are increasingly turning to digital media as a source of self-therapy, and highlighted a need for more mental health literacy among parents.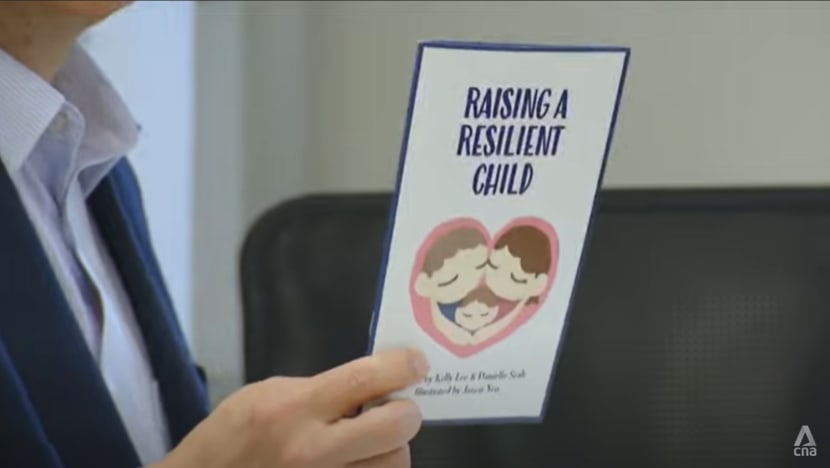 SINGAPORE: One in 10 teenagers in Singapore suffers from at least one mental health disorder, a study by the National University of Singapore (NUS) has found.
The research also showed that youths are increasingly turning to digital media as a source of self-therapy, and highlighted a need for more mental health literacy among parents.
The nationwide study collected data from 3,336 adolescents. It is the first of its kind on the mental health and resilience of Singapore's young people aged 10 to 18.
Respondents were assessed on their mental health symptoms. About one in three youths reported internalised mental health symptoms such as depression, anxiety and loneliness, while around one in six respondents experienced externalised symptoms like hyperactivity, rule-breaking and aggression.  
In total, 12 per cent – at least one in 10 – of respondents met full diagnostic criteria for having at least one current mental health disorder.
The study said resilience holds the key to good mental health, as those with higher resilience scores also had higher good mental health scores.
Overall, 15- and 16-year-olds fared the worst in resilience levels, while females tend to have lower resilience compared to males, leading to higher incidences of anxiety and depression.
Teenagers whom CNA spoke to attributed mental health symptoms to high-stress levels, largely stemming from the pressure to perform well in school.
"I put a lot of stress on myself to study harder and take time off relaxation to practise more. Sometimes, the stress gets so high that I'll sleep at 4am," said a secondary school student who is preparing for his O-Levels, adding he worries about comparing grades with his classmates.  
"I face issues like anxiety because of school. I get anxious when there are a lot of people. How I cope with it – I try to take deep breaths, I try to think rationally in the situation. Then if I cannot cope with some stuff, I will try to seek help, maybe go for counselling," said a polytechnic student.
"Mental health is very important because if your mental state is not well, then it will really deter you from making a lot of good decisions in your life," he added.
PARENTS LACK UNDERSTANDING
The research found parents lagging behind their teenagers in being able to identify mental health issues.
Only one in 10 parents said they would observe such symptoms in their children, compared to one in three youths who would self-report them.
The study affirmed the need for parents to be more deeply involved in understanding and identifying their children's mental health concerns, said Ms Sun Xueling, Minister of State for Social and Family Development.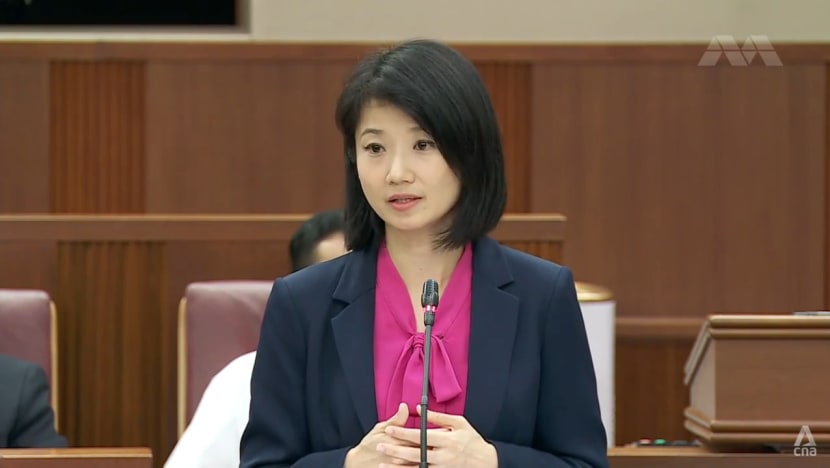 "A family's ability to solve problems and spend time together as a unit plays a key role in the psychological and overall well-being of children and youths without health conditions," she added.
NUS' Yong Loo Lin School of Medicine Associate Professor John Wong, who led the study, called for parents to forge an early bond with their children.
"Many of us don't really know our teenagers very well," said Prof Wong.
"It's a timely call for parents to … in the first 10 years (of their kid's life) to develop a bonding relationship, so that when they enter puberty years, the channels of communication, conversation and understanding (are already established)."
There are ongoing efforts by a government inter-agency task force to help parents support their children on this front. For instance, a "toolkit" will be made available with resources for parents to better support their children's mental health and well-being.
"(The toolbox) will also include content on parenting in the digital age, such as helping parents encourage their children to use social media and technology in positive ways," said Ms Sun.
DIGITAL MEDIA USAGE
Another key concern underscored in the study includes how digital devices and media usage could affect one's mental well-being.
The research revealed that time spent on socialising activities and listening to music online help teens process their emotions in a positive and productive way.
With more youths turning to digital means as a source of self-therapy, professionals are urging parents to be understanding of their children's usage of electronic devices and platforms.
"It can be seen as the kids are trying to fill an inner void or to distract themselves from mental symptoms, which means that it may not be a bad thing for them to use these (social) devices," said Prof Wong.
"The key issue is how to communicate this to parents, so the parents may not misunderstand them and get angry with them for the multi-use of multi-devices, and then end up with mental health symptoms."
MORE SUPPORT AND RESEARCH
Prof Wong said the study aims to inform policy so that mental health agencies, clinicians and researchers could use the data to formulate their intervention and prevention initiatives.
 
More targeted measures are also being called to provide those affected with the support they need.
"We could look at how our clinical service programme (can) be more inclusive, and not just receive referrals of patients with clinical disorders," said the associate professor specialising in mental health and neuroscience.
"The services should also provide a segment for teens and youths who recognise that they have mental health issues or distress, so that they can seek professional help."
Aside from clinical psychologists and psychiatrists, mental health professionals such as counsellors, mentors and behavioural coaches can "add a big capacity to serve the emerging challenge that these youths present today", said Prof Wong.  
As the study was conducted between 2020 and 2022 – during the peak of COVID-19 – and there is no pre-pandemic baseline, more research needs to be done.  
Prof Wong said the psychosocial impact on teens and their families during the circuit breaker and other COVID-19 curbs was significant, and likely caused higher-than-expected anxiety and depression numbers.
"COVID amplified the many, many challenges that the teens or their families are already facing … so we understand why the figures were higher," he said.
"It will be useful to look at this again in three years' time when the pandemic situation is fully normalised."