Tradenation luxury goods scam: Fugitive couple arrested in Malaysia and handed over to Singapore police
Pi Jiapeng and his wife Siriwipa Pansuk fled Singapore in July.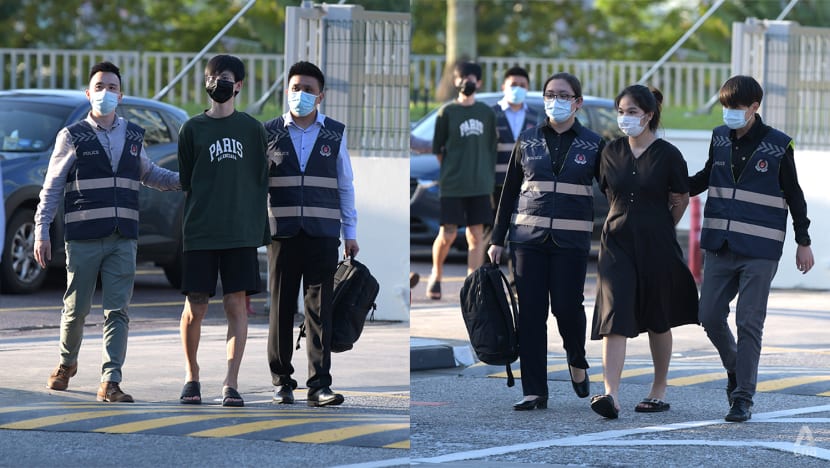 SINGAPORE: A fugitive couple allegedly involved in a luxury goods scam in which dozens of people lost millions of dollars have been arrested in Malaysia and handed over to the Singapore Police Force (SPF) after more than five weeks on the run.
SPF said on Thursday (Aug 11) that it has been working closely with various foreign law enforcement agencies to secure the couple's return to Singapore. 
A warrant of arrest was issued on Jul 16 against Singaporean Pi Jiapeng and his wife, Thai national Siriwipa Pansuk, who were associated with two companies Tradenation and Tradeluxury.
SPF said it received information from the Royal Thai Police on Wednesday that the pair may be staying in a hotel in Johor Bahru.
"The SPF immediately sought the assistance of the Royal Malaysia Police to locate the couple. The warrant of arrest was executed by the Royal Malaysia Police in Johor Bahru on (Thursday)," it added. 
When CNA arrived at the Woodlands Checkpoint just before 6pm on Thursday, two police cars were seen at the arrival bus concourse.
The Royal Malaysia Police handed the couple over to SPF at about 6pm. Pi, 26, and 27-year-old Pansuk were escorted to police cars at about 6.20pm.
Both did not speak to the media as they walked past reporters.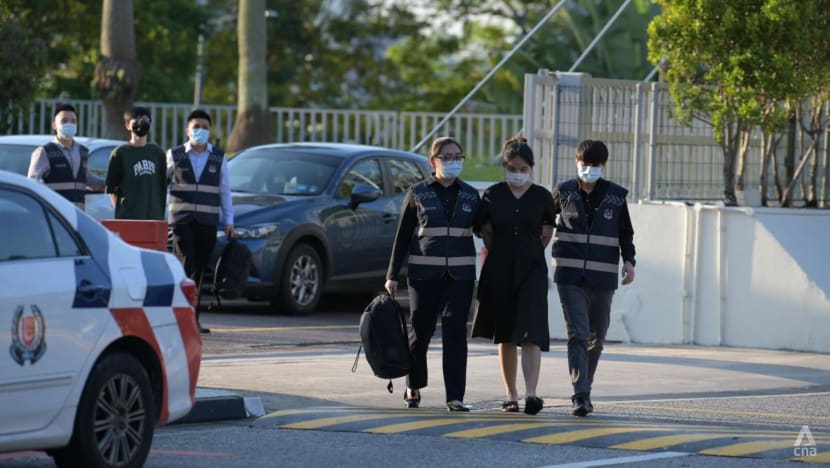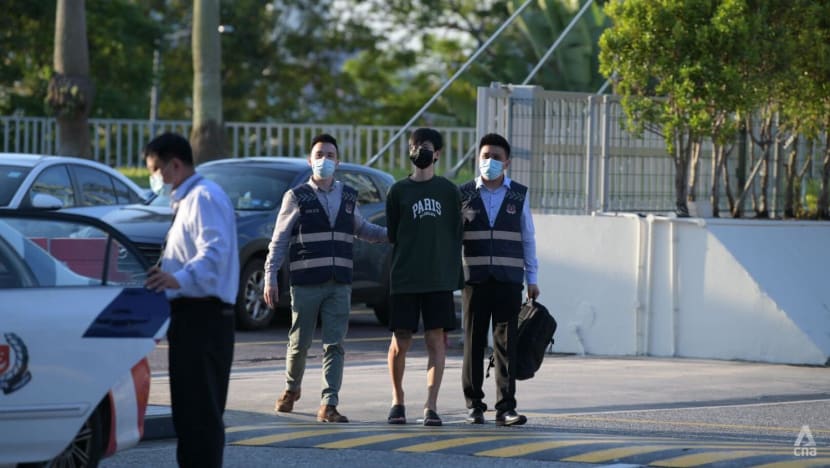 Investigations are ongoing, said the police.
The couple faces charges of criminal conspiracy to commit cheating and illegal departure from Singapore. They will be charged in court on Friday. 
"The Singapore authorities will do whatever is necessary and permissible under Singapore law to pursue and bring to justice those who commit crimes in Singapore, regardless of where they might have fled to," said the police.
"We will also not hesitate to take firm action against fraudsters."
FLED SINGAPORE
Pi was first arrested in June for his suspected involvement in cheating offences. His Singapore passport was impounded and he was then released on bail. Pansuk also surrendered her passport to police officers and was assisting with investigations. 
The couple subsequently became uncontactable and fled Singapore via Tuas Checkpoint on Jul 4. They hid in the container compartment of a Malaysia-registered lorry. 
Both of them were listed on Interpol's red notice website on Jul 21.
At least 180 reports have been made to the police about the scam involving two companies – Tradenation and Tradeluxury.
While some media reports said the total value of the undelivered luxury watches and bags was S$32 million, CNA understands that victims who made police reports have not received goods worth at least S$20 million as of Jul 17.
Two men who are accused of helping the couple flee Singapore have said that they intend to plead guilty. 
Malaysians Mohamad Fazli Abdul Rahman, 38, and Mohamed Alias, 40, appeared before a district court earlier this month.
Mohamad Fazli has been charged with conspiring with Mohamed Alias to arrange for Pansuk and Pi to hide in the container compartment of a Malaysia-registered lorry.
Mohamed Alias also faces two charges of helping the couple flee Singapore by driving the lorry through Tuas Checkpoint on Jul 4. They will return to court later this month.