Timeline of Tradenation luxury goods scam: Couple charged with more offences
After more than five weeks on the run, Singaporean Pi Jiapeng and Thai national Siriwipa Pansuk were arrested in Malaysia and handed over to Singapore police on Aug 11.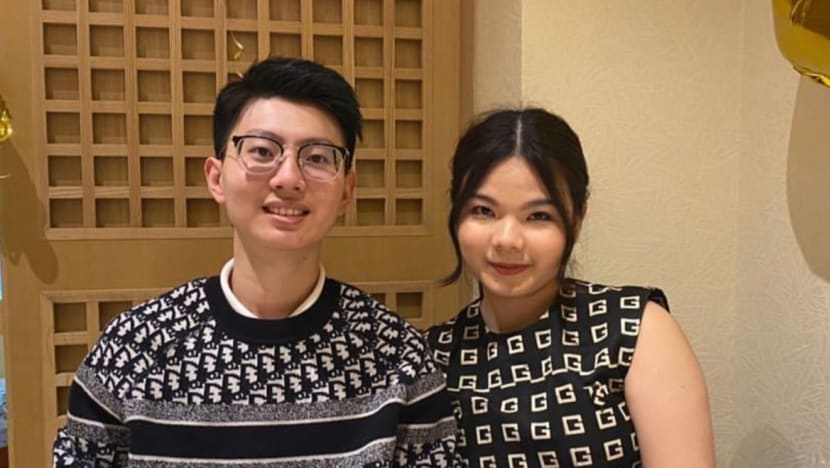 SINGAPORE: A couple who allegedly carried out a multi-million-dollar luxury goods scam will return to court later this year being handed additional charges on Friday (Jan 13).
Singaporean Pi Jiapeng, 27, and his wife, 28-year-old Thai national Siriwipa Pansuk went on the run and were arrested in Malaysia. They were handed over to Singapore police on Aug 11, 2022.
This comes after arrest warrants and Interpol notices were issued for the couple.
Pi faces a total of five charges, while Pansuk faces four.
At least 180 reports were made to the police about the scam involving two companies – Tradenation and Tradeluxury.
It was said in court on Aug 19 that the case involved losses of more than S$20 million.
A timeline of events:
2021: Victims contact Pi and Pansuk about luxury watches and bags, making advance payments of thousands of dollars for the products.
Some buyers told CNA that they had seen Instagram influencers promoting the company, which had many reviews on Carousell and a physical store.
Pi and Pansuk befriend some victims, taking them out for meals in restaurants and inviting them to their home.
The victims allege that the duo started making excuses for not delivering on the orders.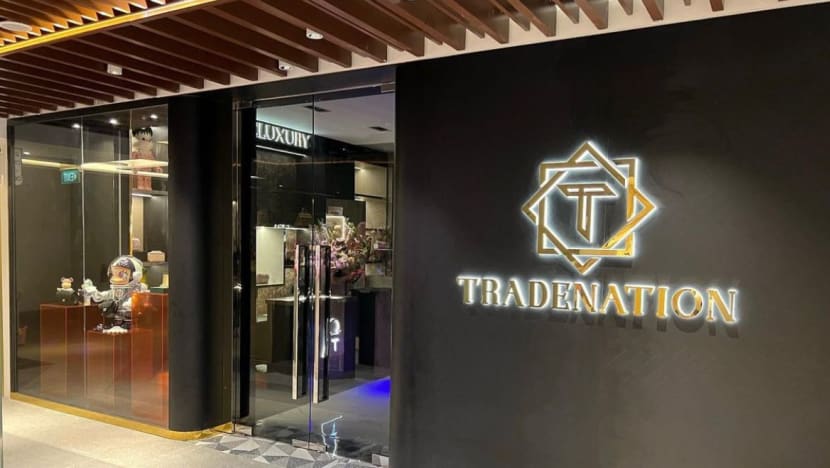 April 2022: Tradenation is registered as a precious stones and metals dealer with the Ministry of Law.
Registered dealers are regulated under the Registrar of Regulated Dealers for anti-money laundering and countering the financing of terrorism purposes.
June 2022: Police receive reports about the companies and about Pi and Pansuk. Some people put up adverts on Carousell warning against Tradenation. One couple told CNA they lost about S$180,000 while another lost about S$20,000.
Jun 27, 2022: Pi is arrested by police for his suspected involvement in cheating offences. His passport is impounded.
Jun 29, 2022: Pi is released on bail.
Jun 30, 2022: Pansuk surrenders her passport to police officers. She was assisting with investigations, police later said.
The couple subsequently becomes uncontactable.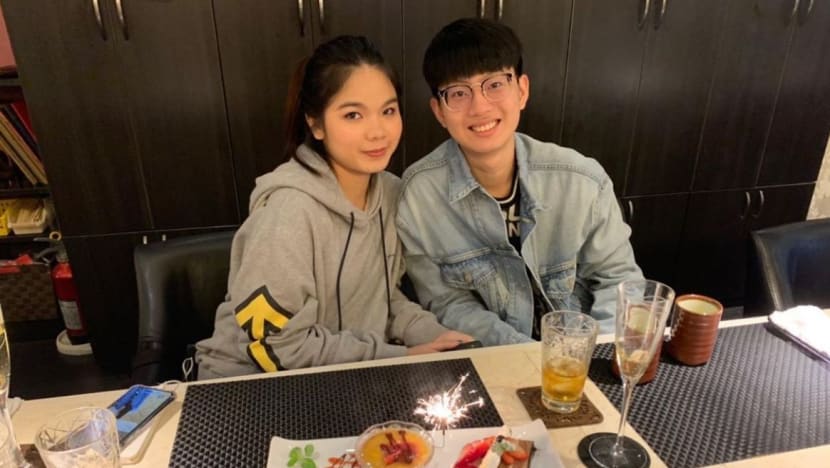 Jul 4, 2022: Pi and Pansuk allegedly leave Singapore by hiding in the container compartment of a Malaysia-registered lorry.
Jul 13, 2022: Lorry driver Mohamed Alias, 40, is arrested for helping Pi and Pansuk leave the country illegally.
Jul 15, 2022: Alias is charged with helping Pansuk to leave the country.
Jul 20, 2022: The Singapore Police Force (SPF) releases the names of the couple. Police confirm that arrest warrants and Interpol red notices have been issued against Pi and Pansuk.
At least 180 reports involving Tradenation and Tradeluxury have been made since June, said the police.
According to Interpol, red notices are issued for fugitives wanted either for prosecution or to serve a sentence. It is a request to law enforcement agencies worldwide to locate and provisionally arrest a person, pending extradition, surrender or similar legal action.
SPF also confirms that it is working with foreign law enforcement agencies to trace the couple and the criminal proceeds.
The Law Ministry says it has suspended Tradenation's registration due to ongoing police investigations.
The Immigration and Checkpoints Authority (ICA) confirms that the couple fled the country by hiding in the container compartment of a lorry.
Jul 21, 2022: Pi and Pansuk are listed on Interpol's red notice website. Details show that Pi was born in Fujian, China, while Pansuk is from Roi Et, a province in central northeastern Thailand.
Jul 22, 2022: The lorry driver Alias is charged with helping Pi to leave Singapore illegally.
He allegedly drove the vehicle hiding the couple on Jul 4, at about 7.25pm at Tuas Checkpoint's departure cargo section.
The penalty for this offence is a jail term of between six months and two years, and a fine of up to S$6,000.
Jul 24, 2022: In a statement, ICA says all vehicles entering Singapore's land checkpoints are checked by immigration officers, but doing the same for every outgoing vehicle would have a significant impact on trade and travel.
Before the COVID-19 pandemic, about 200,000 travellers departed through land checkpoints daily.
ICA added that it calibrated departure checks based on Singapore's prevailing security posture.
"For example, enhanced checks will be conducted on departing conveyances in the aftermath of major security incidents to prevent the perpetrators from leaving Singapore," says the authority.
Jul 29, 2022: A second person is arrested for allegedly helping Pi and Pansuk flee Singapore illegally.
The man, a 38-year-old Malaysian, is alleged to have entered into a conspiracy with Mohamed Alias to commit the offence, said the Singapore Police Force.
The 38-year-old was arrested with assistance from the Royal Malaysia Police.
Jun 30, 2022: Malaysian Mohamad Fazli Abdul Rahman, 38, is charged with conspiring with Mohamed Alias to help Pi leave the country illegally.  
Aug 5, 2022: Appearing before a district court, Alias and Fazli say that they will plead guilty to their charges.
Fazli is given a new charge of conspiring with Alias to help Pansuk leave the country illegally, adding to his earlier charge in relation to Pi.
The prosecution informs the court that Alias could also be charged with harbouring an offender. They seek an adjournment of two weeks to finalise their position on the charges.
Both Alias and Fazli remain in remand as no bail has been offered to them. The prosecution said that their flight risk was high as they were able to facilitate the illegal smuggling of people out of Singapore.
They will return to court later in August.
Aug 10, 2022: SPF receives information from the Royal Thai Police that Pi and Pansuk may be staying in a hotel in Johor Bahru. SPF seeks the assistance of the Royal Malaysia Police to locate the couple.
Aug 11, 2022: Malaysian police arrest Pi and Pansuk in Johor Bahru and hand the couple over to SPF at the Woodlands Checkpoint at about 6pm.
SPF says the couple will be charged in court on Aug 12. They face charges of criminal conspiracy to commit cheating and illegal departure from Singapore.
"The Singapore authorities will do whatever is necessary and permissible under Singapore law to pursue and bring to justice those who commit crimes in Singapore, regardless of where they might have fled to," SPF says in a news release.
"We will also not hesitate to take firm action against fraudsters."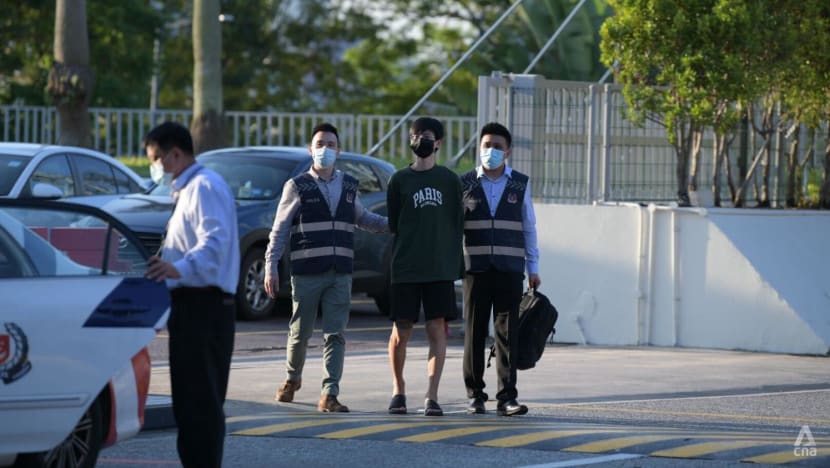 Aug 12, 2022: Pi and Pansuk are charged in court, appearing via video-link from remand.
Two of the three charges are for conspiracy to cheat. The other is for illegally leaving Singapore via Tuas Checkpoint on Jul 4.
When the judge asks if they have anything to say, Pi responds that it was "not right" for them to have escaped the country illegally.
"It's due to the pressure that we face during that point of time. Me and my wife are facing a lot of death threats and pressure," he says. "It is our mistake to take that decision and we are really very sorry about the trouble."
Through a Thai interpreter, Pansuk says: "I know that I have done something wrong. I will cooperate with the police for the investigation."
The judge grants the prosecution's request for the pair not to be offered bail as they are "proven" flight risks.
Aug 19, 2022: Pi and Pansuk remanded for another week as the prosecution requests more time for investigations.
Describing the case as "complex", the prosecution says the case involves losses of more than S$20 million and more time is needed to determine the whereabouts of the funds.
Jan 13, 2023: Pi and Pansuk are given additional charges. 
Pi is accused of refusing to sign his statement when required to by a police officer at about 3.30pm on Oct 18 last year. 
He is also charged with failing to report for bail at Ang Mo Kio Division Headquarters on Jul 12, 2022, when he was required to do so. 
Pansuk is accused of leaving Singapore on Jul 4, 2022 without applying for the return of her Thai passport and having it returned to her.
Pi now faces five charges, while Pansuk faces four.