Workplaces near home, flexible flat designs among proposals for Singapore's development over next 50 years
SINGAPORE: Over the next five decades, jobs could be located closer to homes with more mixed-uses being developed in the city centre as well as other areas.
Commercial and office spaces may also be leased out on shorter terms in selected areas to help businesses adapt more nimbly to fast-changing needs.
These are among the proposed concepts for Singapore's future development, which were unveiled at a new public exhibition launched by the Urban Redevelopment Authority (URA) on Monday (Jun 6).
Titled "Space for Our Dreams", the exhibition - which will run until Aug 4 - showcases planning concepts and strategies to guide Singapore's development over the next 50 years and beyond.
It follows a year-long public engagement exercise which began last July to review Singapore's long-term land use needs and strategies. 
 
The review took into account future trends and challenges such as Singapore's ageing population and flexible working arrangements. It also considered changing business models and the rise of e-commerce. 
FLEXIBLE WORKSPACES
URA said it will plan for more attractive and flexible workspaces to support innovation, as well as new needs for businesses and workers in the future economy.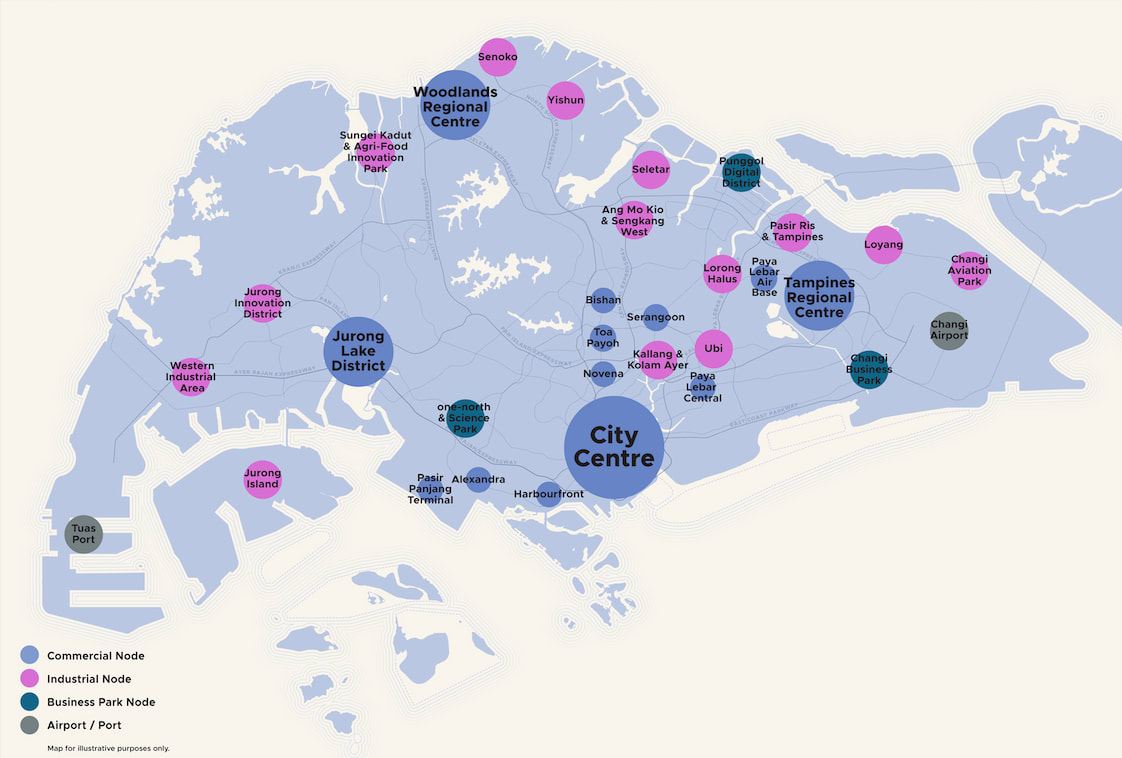 It is exploring the concept of "vertical zoning" in industrial estates - where different but complementary uses can be integrated within a single development. 
 
For example, clean industrial activities can occupy the lower floors, while co-working spaces and residences can be located on the middle and upper floors respectively. 
 
The authority is also exploring suitable locations in industrial estates, such as in Kolam Ayer and Yishun, to accommodate non-industrial uses such as co-working spaces, retail, as well as food and beverage spaces. 
 
This will help to provide flexibility for new business models and support more vibrant industrial developments. 
MORE INCLUSIVE HOUSING
In outlining its strategies to provide more homes for new needs, URA said it is looking to have a wider variety of housing designs that can cater to households of different sizes and needs. These can also be adaptable to accommodate changes in lifestyles.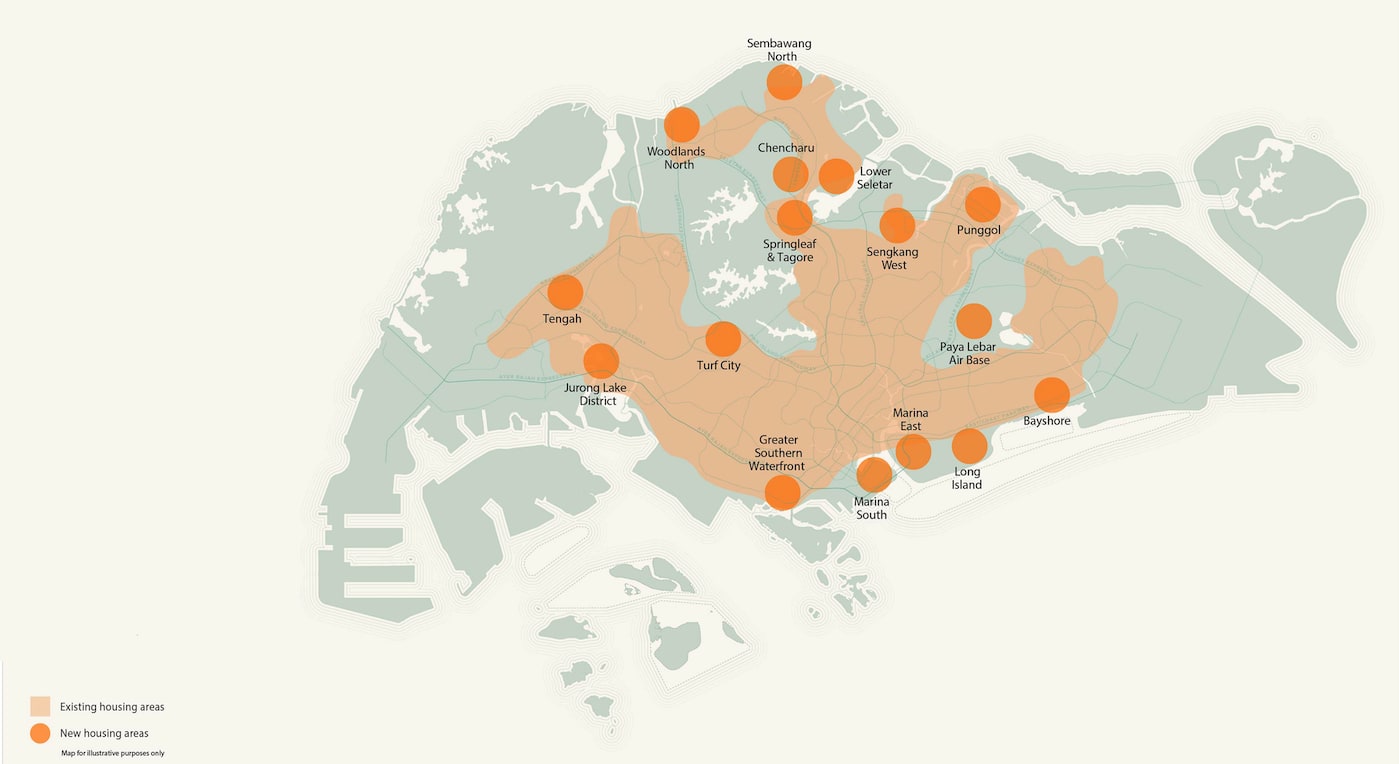 This could mean having more flexible flat designs so that owners can configure the spaces according to their needs. More homes will also be built closer to key amenities such as transport and job nodes, as well as healthcare facilities.
To develop "future-ready" towns that can adapt to the changing lifestyles of residents and unforeseen needs, URA is also focusing on providing more flexible spaces to accommodate different uses throughout the day.
For instance, a co-working space can be converted to host community events in the evening.
The outcomes of the latest review will guide the next Master Plan review in 2024.
URA said that in reviewing Singapore's long-term land use strategies, it engaged more than 15,000 people including members of the public, businesses, professionals and academia to get their feedback and ideas.
"We will continue to refine the concepts, strategies, and proposals to ensure that they stay relevant to the needs of Singaporeans and Singapore," said URA, adding that it welcomes feedback from people who visit the exhibition.