Work from home in JB: Some Singaporeans are relocating amid border reopening, hybrid arrangements
Those who opted to base themselves in Johor cite lower daily expenses and proximity to Singapore as key considerations.
JOHOR BAHRU: When Jasmine Loh got retrenched from her communications job in 2021 amid the COVID-19 pandemic, the 32-year-old Singaporean decided that she wanted to make two adjustments to her life. 
Firstly, she wanted to find another job which would allow her to work from home most of the time. The other adjustment was to relocate to Johor Bahru when the borders reopen, so that she could lower her living expenses.
Within a year, Ms Loh has managed to do both.
In November last year, she was hired as a consultancy project manager by a Singapore-registered firm under a full-time work-from-home arrangement.
A month later, she moved to Johor Bahru via the then land vaccinated travel lane and rented an apartment near the city centre. 
"My company doesn't have an office so it makes sense that I can operate in Johor Bahru even though I work for a Singapore company," said Ms Loh.
"My employer does not mind that I am based overseas because some of my fellow colleagues are based in other parts of the world. We have online meetings every day to check in and share project updates. Being based across the Causeway has not been an issue," she added.
Ms Loh is among a small group of Singaporeans who have relocated to Johor Bahru following the reopening of borders.
For these workers, being based in Johor has become more viable as companies are allowing their employees to work from home either fully or via a hybrid arrangement. 
"I wanted a job that could accommodate my choice to live in Johor Bahru because it allows me to lower my living expenses. I can also save on transport, cook my own lunches and have more time for myself," she added.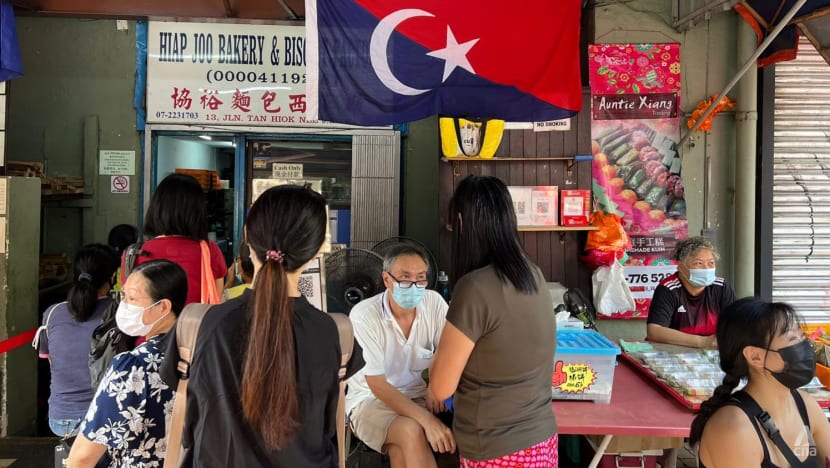 Remote working is an increasingly popular choice for Singapore workers. 
A recent survey of 1,000 workers conducted by recruitment agency Randstad showed that two in five respondents said that they would not accept a job if they were unable to work from home or anytime they wanted.
Moreover, more than three-quarters (77 per cent) of the respondents said that they valued the importance of remote work.
Randstad managing director Jaya Dass, who helms the agency's offices in Singapore and Malaysia, told CNA that there was an increase in preference for remote work because it gives people the flexibility to have greater control of their time. 
"The findings in our research suggested that Singaporeans want the option to work flexibly because it allows them to personalise their schedule. When employees work from home, not only will there be fewer distractions to meet deadlines at work, they will also get to spend more time with their family members and do some household work," said Ms Dass. 
"This will allow them to make more time in the evenings and weekends for activities that they like, such as catching up with their friends over a meal, work on gig projects to upskill themselves or travel to neighbouring countries," added the human resources expert. 
For those who can now work from home, being based in Johor Bahru is a "no brainer", according to 58-year-old Azhar Yusof.
The IT engineer moved with his wife to Johor Bahru earlier this year, having purchased a retirement home near Nusajaya.
While his spouse is retired, Mr Azhar works remotely.
"I connect with clients and colleagues via online video calls. (Being overseas) is no problem," he said. 
"I'm thankful that my boss is accommodating. As long as I get my work done, he does not mind if I'm based in Johor or anywhere," he added.
LOWER PERSONAL EXPENSES A MAJOR DRAW
A major factor that has prompted Singaporeans to relocate to Johor Bahru is lower costs for housing, groceries and other amenities.
"Not all things are cheaper in Johor Bahru than in Singapore. But for most items, we do save quite a bit," said Mr Azhar. 
He estimates that the groceries there are typically 50 per cent cheaper compared to Singapore. 
"The savings do add up. We do groceries at places … where most locals go. The food is fresh and cheap," he added. 
Mr Azhar added that the favourable exchange rate has made it more economical to live in Johor Bahru.  
In early August, the ringgit depreciated to a record low against the Singapore dollar, touching RM3.2410, according to a report by The Edge. 
Mr Azhar said: "I earn in Singapore dollars and I'm spending mostly in Ringgit. This is a good thing."
Business owner Chen Chun-You shared similar sentiments. 
The tech entrepreneur founded e-payment service Sapphiro, a Singapore-registered firm certified by the Singapore Fintech Association. 
He told CNA that being based in Johor Bahru does not affect his capacity to manage his business. At the same time, it allows him to benefit from lower expenses.
"The house rent I pay is around S$530 a month, and that's a 4- to 5-star living standard condominium," said Mr Chen, whose apartment is located at Tanjung Puteri, within 5km of the causeway. 
"It is quite affordable to live in private housing given the bigger land available."
DECENT INTERNET CONNECTIVITY, CLOSE PROXIMITY TO SINGAPORE 
Internet connectivity is important when it comes to working remotely and those interviewed by CNA expressed confidence in the southern state's infrastructure. 
Ms Loh, the consultancy project manager said: "A lot of the time, the video calls are done online and the connectivity has not been a problem. It works well for me." 
Last month, Johor chief minister Onn Hafiz Ghazi wrote in a Facebook post that the state and federal government were discussing launching 5G services in the Greater Johor Bahru area.
Mr Azhar, the IT engineer, added that the addition of 5G coverage would allow him to work more efficiently.
"I think compared to other parts of Malaysia, the level of connectivity (in Johor Bahru) is decent. I'm able to operate at the same level as in Singapore," he said.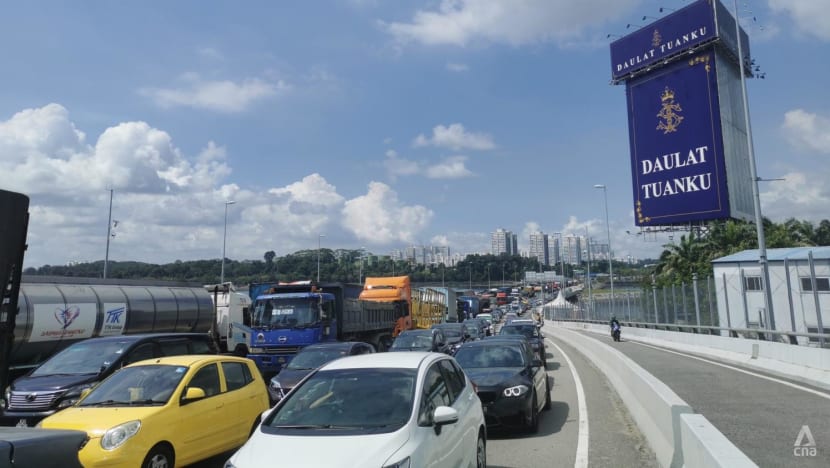 Johor Bahru's proximity to Singapore is also an added bonus, said Ms Loh. She returns to Singapore once or twice a month to work with her colleagues at a co-working space. 
"I'm just 30 to 45 minutes away if I do need to commute back to work. Although we generally work online, it is also important to connect with one another face to face every now and then," said Ms Loh.
"I don't have to buy a plane ticket or drive for many hours to be back in Singapore," she added.
Are there any security concerns for Singaporeans who opt to live in Johor Bahru? Those interviewed by CNA downplayed these concerns.
Ahead of the border reopening, there were social media posts speculating that Singaporeans may be targetted by snatch thieves when they visit Johor Bahru. 
However, the state police have rejected the speculation, citing Johor's falling crime rates in 2021 and the first quarter of this year. 
Mr Chen, the tech entrepreneur said that rumours of rampant crime in Johor Bahru appear to be "myths". 
"In my experience living here for the past six months, I haven't seen any fights or robberies. People are generally nice," he added.
Mr Chen has plans to expand his company in Malaysia. 
He added that if entrepreneurs can overcome their concerns about crime and safety, they might then see the potential benefits of expanding across the Causeway. 
"Johor Bahru has untapped potential, the market is huge and it's growing," he said.
"The city ticks many boxes and has good potential for growth. It is worth (for entrepreneurs) to try out for themselves and see if it works," added Mr Chen. 
Editor's note: An earlier version of this story wrote that business owner Chen Chun-You's house rental in Johor Bahru is around S$350 a month. The figure should be around S$530. We apologise for the error.