'This was a special one': Golds for Quah siblings as they pair up and shine for Singapore at SEA Games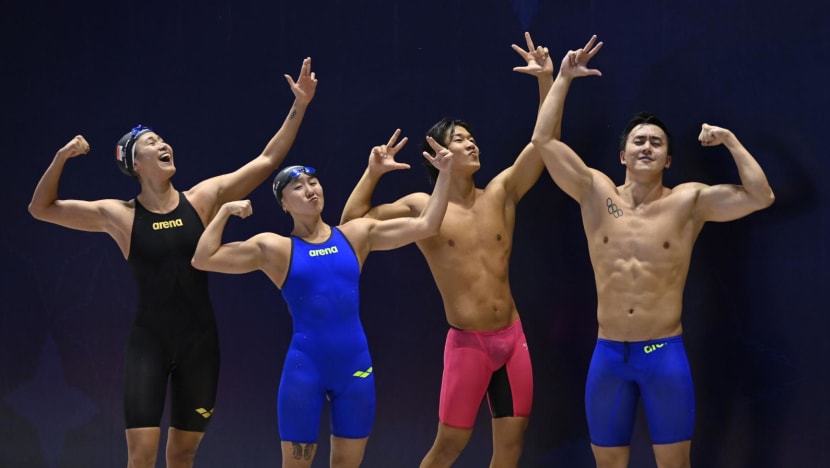 PHNOM PENH: At the SEA Games, Quah Jing Wen and Quah Ting Wen have competed against each other, competed in relays alongside each other, but another slice of Games history was made on Tuesday (May 9) as both of them combined with brother Quah Zheng Wen to clinch gold.
At the Morodok Techo Aquatics Centre in Phnom Penh, Cambodia, the trio, along with debutant Nicholas Mahabir won the 4x100m mixed medley relay with a time of 3:51.72. According to the Singapore Swimming Association, the time is a new national record.
This is also the first time the event has featured at the Games. 
"This was a special one because I always swim relays with my sister but not with my brother," said Jing Wen after the race. 
"I don't know how many more times we can do this and be in a race together, so ... I am trying to treasure every moment I can," added Ting Wen.
"Normally, I go by 'Nick Ma' but tonight, I'm 'Nic Quah'. There's actually four of us, it's not three of us," joked Mahabir. "Jokes aside, it was a really fun race."
Before they took to the pool for the relay, the siblings bagged two individual gold medals and a silver on day four of the competition.
It would be Jing Wen who pipped her sister to the wall in the 100m butterfly final as she won gold with a time of 59.02s. Ting Wen's time of 59.51s gave her silver.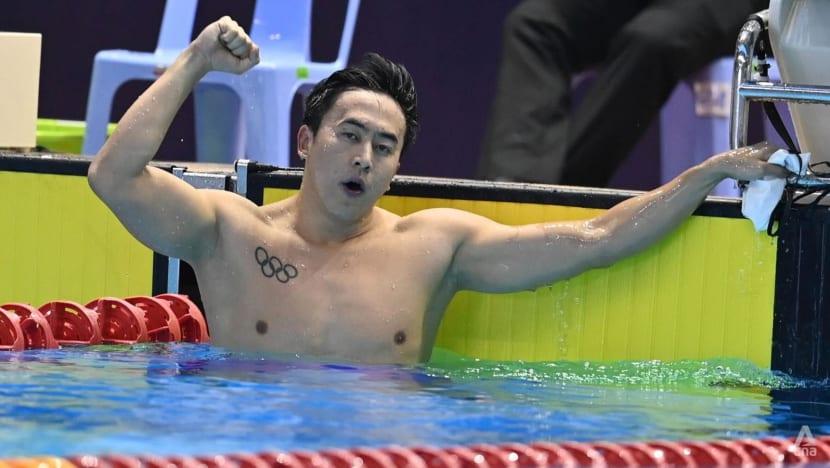 In the men's 100m butterfly, Zheng Wen would win his first gold in the event as he timed 52.04s. Compatriot Teong Tzen Wei took silver, finishing 0.56s behind.
Letitia Sim blitzed the field in a Games record of 1:07.94 in the women's 100m breaststroke as she won her second gold of the meet. Compatriot Christie Chue clocked 1:10.94 to grab the bronze.
In the women's 100m backstroke, Faith Elizabeth Khoo would clinch a silver medal and set a new personal best of 1:03.68. Compatriot Bonnie Yeo finished seventh.
In the men's 200m freestyle, Glenn Lim finished fourth with a time of 1:49.47, while Ardi Azman took fifth with a new personal best. Ashley Lim finished fourth in the women's 400m individual medley, clocking 4:59.26.
Team Singapore has now claimed 14 golds in the pool, with two days of competition left to go.
Catch the 32nd SEA Games Cambodia 2023 live with three dedicated channels on mewatch. Sign in now at www.mewatch.sg/seagames to catch all the action for free, or catch highlights on Mediacorp Entertainment on YouTube.