Contract bridge a game of skill, not luck: Singapore's Asian Games gold medallists tell detractors
JAKARTA: At the 2018 Asian Games, contract bridge is a marathon of sorts.   
Especially for the men's team event - the schedule is relentless. Seven hours a day, for seven straight days, competitors sat at tables in a cold room and attempted to baffle their opponents. 

"It's like a long marathon," said Poon Hua, one of the six members of the Singapore team, who all made history by winning the country's first gold medal for the sport at the Asian Games. 
"For the whole seven days, we had to mentally calculate all the probabilities, all the deductions, trying to decipher what our opponents were trying to do and try to outsmart and outwit them," said the 37-year-old, who is a full-time professional contract bridge player. 

And that was just the competition phase. The team members, four of whom have other full-time jobs, spent an average of 15 hours a week over the last six months training for this tournament.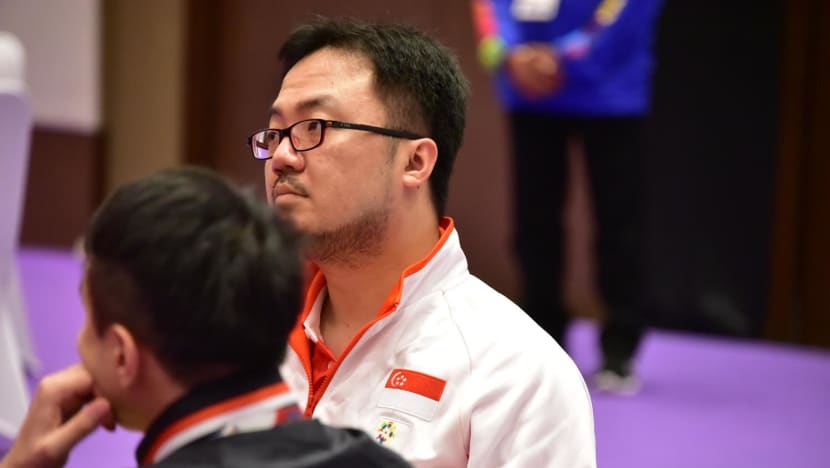 Physics teacher Zhang Yu Kun stressed that the hours the team devoted to training was more than many other athletes. 
"The career of a bridge player is generally longer than most sports, we can play until we're 80," he said.
"So we're talking about a disciplined effort over the years after work in the evenings - time we could have spent resting with family."

The team believed that the effort and sacrifice were necessary because they knew that nothing would hone their skills more than consistent practice. 

Fong Kien Hong, who is an electrical engineer, stressed that contract bridge is not a game where one relies on Lady Luck to win. 
"It's not like mahjong or monopoly ... The element of luck is totally eliminated in contract bridge," said the 41-year-old.  
"There are two teams playing duplicated sets of cards at both tables, so you cannot say one team is luckier than the other."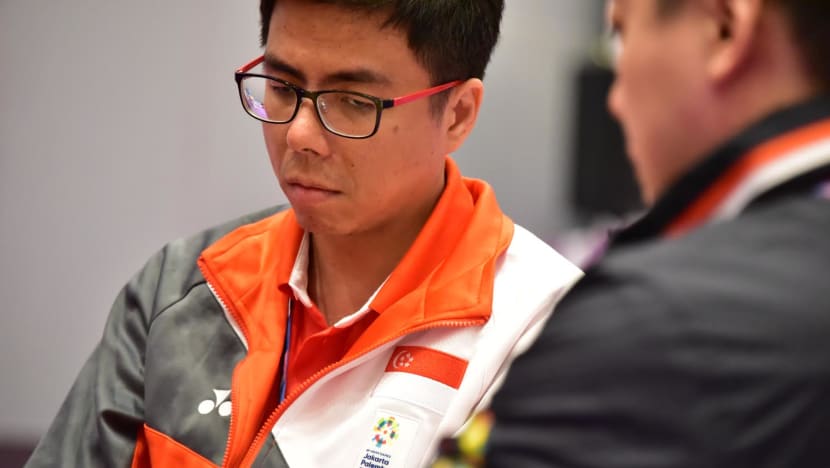 He added: "When you talk about mahjong, you talk about the role of the dice. And in games like poker, sometimes you get good cards, there's some element of luck. 
"In contract bridge, when you talk about luck, it's about the path to making the contract, not about the cards we are dealt with."

The team stressed that the "misconception" that contract bridge is not a sport exists in Singapore because many Singaporeans play an alternate version of the game, called floating bridge. This game, commonly termed as bridge, has no fixed partnerships and the cards are dealt randomly.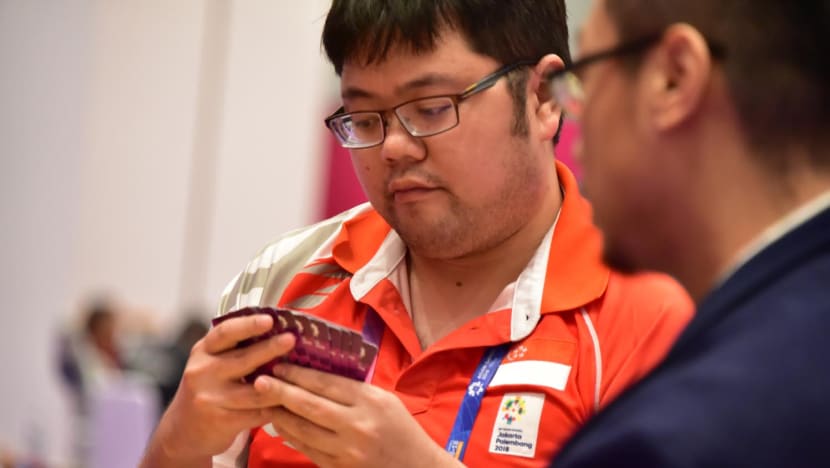 "It has similar mechanics but is different from contract bridge," said Poon. 
"The element of luck is absent in contract bridge. Singaporeans don't really understand what contract bridge is about; it's a misconception and they link the game we won gold in to this version of the game they used to play in school."
MUST YOU PERSPIRE IN SPORT?
The team captain Loo Choon Chou also spoke out against comments by netizens after the team's triumph. 
He pointed out that some people argued that bridge should not be considered a sport at the Asian Games because it does not test physical exertions. 
"I think we can all agree that bridge is a mind sport, different from physical sports like football and rugby ... I think there should be more recognition (for bridge as a sport)," said the 35-year-old, who is also a full-time contract bridge professional.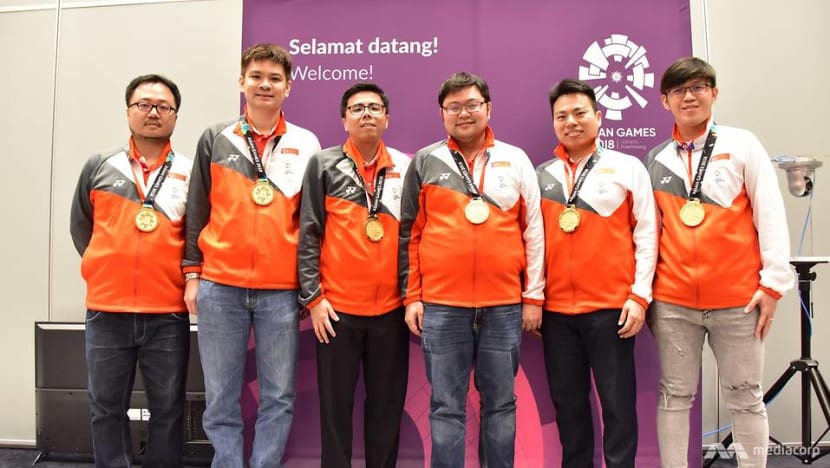 His teammate Poon reiterated that how much one perspires is a narrow way of defining whether an activity can be considered a sport. 
"What makes a sport a sport? How about competitiveness against rivals? Team spirit? There are so many things that define an activity as a sport. 

"We don't really know where to draw a line. Sports like horse-riding and shooting and bowling, you don't perspire a lot. Perspiration isn't a good definition," he said. 

When the team was asked if they thought of themselves to be on par with Singapore Olympic champion swimmer Joseph Schooling, the country's only other gold medallist at the Asian Games, the team chuckled and looked briefly embarrassed. 
"If you compare us with Joseph Schooling, definitely we feel very proud to be in the same league as him," said Poon. 
"But when you look at his Olympic gold medal, we then realise that we are far from comparison." 

Get the widest coverage of the 18th Asian Games (Aug 18 – Sep 2) from Jakarta and Palembang, Indonesia on Mediacorp. Go to toggle.sg/AsianGames2018 for details.