Survey reveals Southeast Asians' concerns about lack of regional climate change action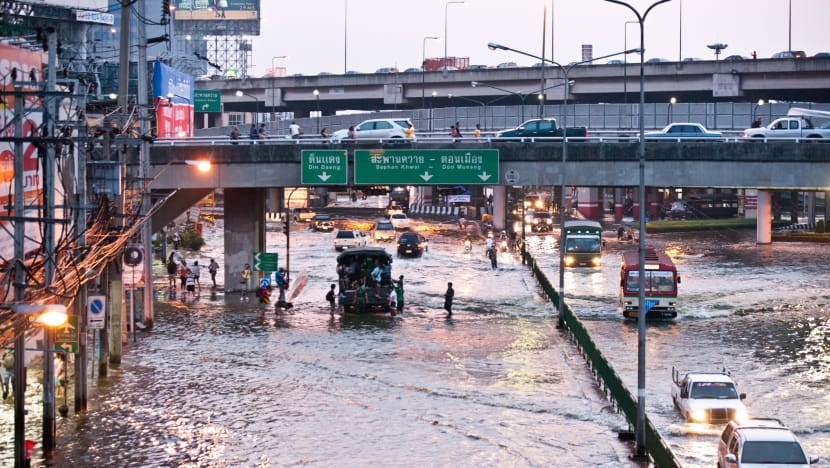 BANGKOK: A new survey on Southeast Asians' attitudes and perceptions of climate change reveals genuine concerns among respondents about the crisis but pessimism around whether regional governments are doing enough to tackle it.
The survey, which was conducted online by the ISEAS-Yusof Ishak Institute (ISEAS), probed 610 people from all 10 Association of Southeast Asian Nations (ASEAN) member states in a range of different sectors, including academia, business, government, media, students and international organisations. This is the second year that ISEAS has conducted the survey.
Seventy per cent of those surveyed said they believe climate change is a serious and immediate threat to the well-being of their country.
But only 15.7 per cent believes that their government considers climate change an urgent national priority and has allocated sufficient resources to address this threat. 
Less than a quarter of respondents think that their country's climate policies and laws are aligned with the goal of limiting global warming to 1.5 degrees Celsius as agreed under the Paris Agreement, while only 31.8 per cent agreed that ASEAN is effective as a regional organisation in tackling climate change. 
There is some optimism, however, around the ability of climate change investments to provide a boost to economic competitiveness, especially from those surveyed in Vietnam, which has made large inroads on its renewable energy rollout plans in recent years.
Yet only just over 15 per cent overall thought that their government had seized on the chance to use COVID-19 stimulus money to contribute to a green recovery. 
"The results show that Southeast Asians believe that more should be done to address climate change issues, with a majority viewing climate change to be as much of a crisis as the COVID-19 pandemic," Choi Shing Kwok, the director and CEO of ISEAS, said in a statement.
He added: "Survey respondents also believe that better and more innovative climate change policies can result in higher economic competitiveness. This will translate into strong support for governments and private companies pursuing climate change initiatives in the region."
Recent separate analysis from ISEAS showed that regional governments were missing the opportunity to weave green components into their recoveries, while keeping many harmful subsidies to high polluting industries.
"They need to wean off fossil fuel subsidies but that seems to be the easiest stimulus dollar to give at this time when livelihoods are threatened, jobs are lost, economic activity is down. Choosing a green recovery will mean short-term pain but long-term sustainability," ISEAS senior fellow Sharon Seah told CNA.
"Deep decarbonisation, economic transformation does not happen overnight. Political will is needed," she said.
According to the survey, those from Brunei, Cambodia, Laos, Malaysia, the Philippines and Vietnam felt that the main government priority should be to encourage businesses to adopt green practices. 
Singapore-based respondents thought the main government priorities should be to allocate more public financial support to low-carbon solutions as well as to encourage businesses to adopt green practices. 
In Myanmar, there was an overwhelming call for the enactment of climate laws.
Throughout the region, the looming threats of worsening disasters are a concern, the survey shows.
The latest assessment report from the Intergovernmental Panel on Climate Change (IPCC) makes it clear that unless excessive global warming is reined in by mid-century, Southeast Asia will experience a range of worsening conditions and disasters, including dangerous heat waves, intense rain events, powerful tropical cyclones and coastal cities inundated by rising sea levels.
In Vietnam, the Philippines, Myanmar, Malaysia, Laos, Indonesia and Brunei, respondents said flooding was the most serious climate change impact for their country.
Research shows there is merit to such concern, with the region's cities among the most vulnerable in the world and projections that once in a 100 year flood events could be happening every year by 2100.
Singaporeans were most worried about sea level rise, which regionally is being experienced faster than the global average and will continue around Asia over the coming decades.
Meanwhile, Thais thought drought was the biggest climate change impact faced and Cambodians selected biodiversity loss.
Only 21 per cent believe that their country has a policy and plan to protect agriculture against climate change, even though the overall majority thought that their country's food supply was threatened by climate change.