Making green hydrogen more attractive in international carbon markets
For firms to invest in emerging technology like green hydrogen, new methodologies are needed.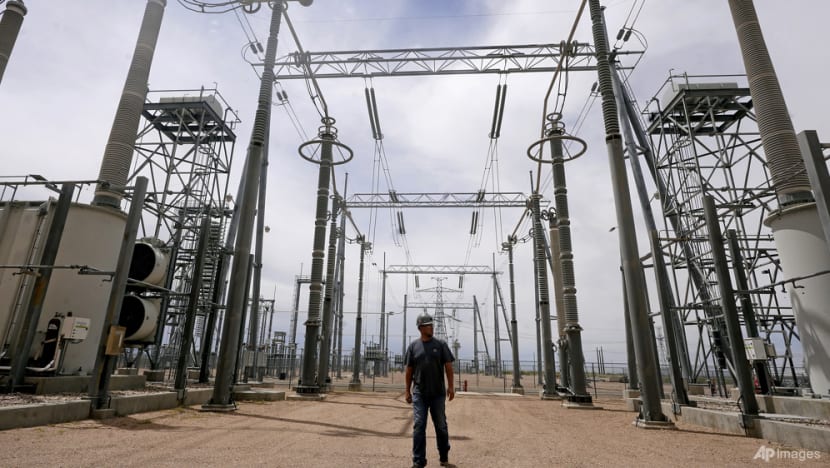 SHARM EL-SHEIKH, Egypt: Green hydrogen can bring about a "significant" revenue stream year-on-year, giving it a business case in international carbon markets, climate strategist Dr Axel Michaelowa said on Thursday (Nov 10), on the sidelines of climate summit COP27.
However, for firms to invest in emerging technology like green hydrogen, new methodologies are needed, said Dr Michaelowa, a senior founding member of Perspectives Climate Group which provides climate and sustainability consultancy services.
Such methodologies – frameworks that define the parameters used to calculate carbon offsets – will make green hydrogen more economically feasible for project developers and investors, said Dr Michaelowa. He was giving a presentation ahead of participating in a discussion hosted by the Singapore government.
Green hydrogen is increasingly touted as one way the world can combat climate change, but it is not seen as cost-competitive.
These methodologies are a key part of an initiative by Perspectives Climate Group and South Pole, another firm which helps companies and governments decarbonise. The initiative aims to unlock the potential of renewable and low-carbon hydrogen in carbon markets, backed by Verra and Gold Standard - independent organisations which set the market standards.
Dr Michaelowa added that for firms using their carbon credits to scale up the use of green hydrogen, as part of their voluntary carbon offset projects, the entire value chain is so high that these projects will "definitely pass" the additionality test.
The additionality test measures the impact of projects that aim to voluntarily reduce emissions - the reductions achieved need to be additional to what would have been if the project had not been carried out.
"We are enabling an environment for projects, especially in regions where you don't have a functioning carbon trading system or a carbon taxation system, to be able to leverage voluntary carbon markets … so they can generate additional revenues for those hydrogen projects that would otherwise not be able to take (off)," said Dr Gokce Mete from South Pole.
Given that the hydrogen supply chain is complex, developing the right methodologies requires collaboration across the whole sector, she added.
MIXING UP USE OF CARBON CREDITS
Firms could also diversify the mix of carbon credits to optimally invest them, said Gold Standard's chief technology officer Owen Hewlett.
"At the moment, what the carbon market does (is) if you're a buyer, maybe you calculate at the end of the year, 'I've got (a) 100,000-tonne footprint, I'll buy 100,000 products'," he said.
They are more likely to buy the cheapest or most readily available credits at the time, he said, giving the example of forests, community, and agriculture.
"What would be better is if we could direct companies towards a mix of credits that is science-aligned and ambitious and optimised," he said.
He said that over a year or so, there will be some guidance on what would be an optimal mix.
Buyers will have more confidence in green hydrogen credits when better and clearer standards are set, he added, despite green hydrogen credits being seen as "less charismatic".
The carbon credit market is expected to grow by more than 30 per cent in 2027, with its value reaching nearly S$3.4 trillion, according to research firm Coherent Market Insights.
TAPPING DEVELOPING COUNTRIES' POTENTIAL
Green hydrogen is also a way to involve developing countries that have untapped potential in the world's clean energy transition, the experts said.
For instance, Patagonia has "huge" wind potential, but is geographically far from demand sources, noted Dr Michaelowa.
"To harness those huge resources of renewable energy, we need energy carriers like green hydrogen," he said during the panel discussion.
Mr David Antonioli, chief executive at Verra, which manages the world's largest independent voluntary offset programme, said at the same discussion that one of the reasons for the lack of renewable energy projects in developing countries is the lack of transmission and distribution network.
"This gives the opportunity for developing countries to get on the map," he said, referring to the hydrogen initiative by the two firms.