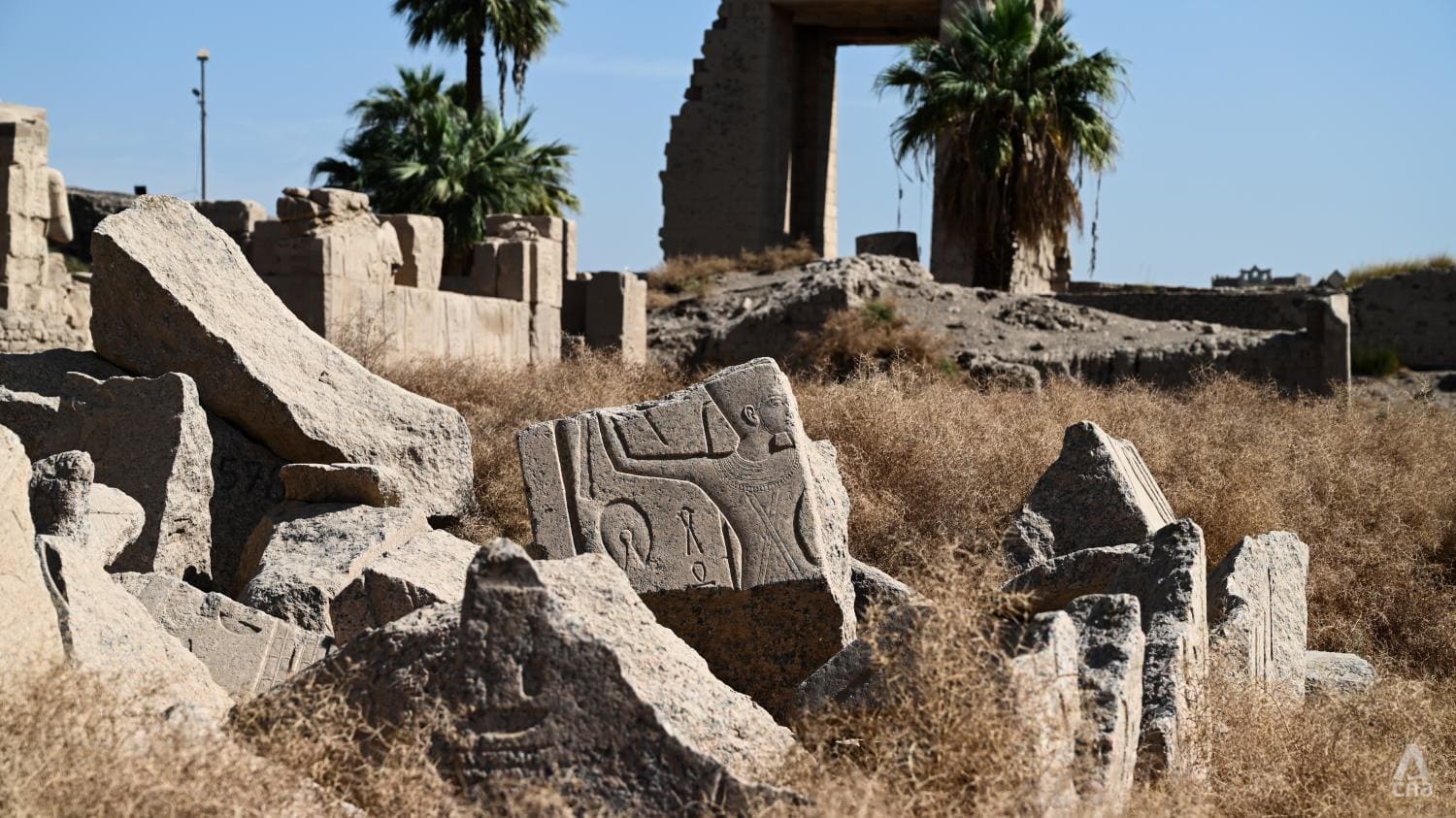 LUXOR, Egypt: Along the dusty west bank of the Nile River in Luxor, the riches of human history pepper a barren landscape. 
The tombs and temples and other traces of an ancient civilisation have been slowly re-discovered and brought back to the light.
When they were built, millennia ago, these structures were meant to last for eternity. But amid a human-induced climate change crisis, even the strongest foundations may not survive.
Within a century, these wonders - that continue to provide crucial insights into the past - could be widely lost. That is a warning from one of the country's preeminent Egyptologists, just as world leaders convene in Sharm el-Sheikh for the UN climate change conference.
"In 100 years, in my opinion, if we do not control climate change and try to accommodate the need for tourism and the preservation of antiquities, all these tombs will be completely finished," Zahi Hawass, the former Minister of State for Antiquities Affairs, told CNA.
"The tombs of the Valley of the Kings will collapse completely. And all of us will be sorry."
The climate factors impacting antiquity sites throughout Egypt are varied and the impact is being felt right now. 
High temperatures, strong winds and prolonged heat waves outside of normal weather patterns take a toll on stonework, reducing colour and inducing cracks. 
Flash floods from rare but dangerous heavy rain outbursts can eat away at highly vulnerable mud structures and open tombs. 
The flow of the Nile River is inconsistent and losing its seasonal pulse due to the construction of dams, while a population explosion has meant intensive agriculture has spread, houses without proper sewage infrastructure have expanded close to antiquity sites and air pollution has increased.
"We had a really bad summer with high temperatures which affected the monuments and the antiquities itself. And it wasn't like this before, because of the pollution and the population," said Hisham el-Leithy, the under secretary of state for Documentation of Egyptian Antiquities.
"We're trying our best in order to prevent or to work on this issue," he said.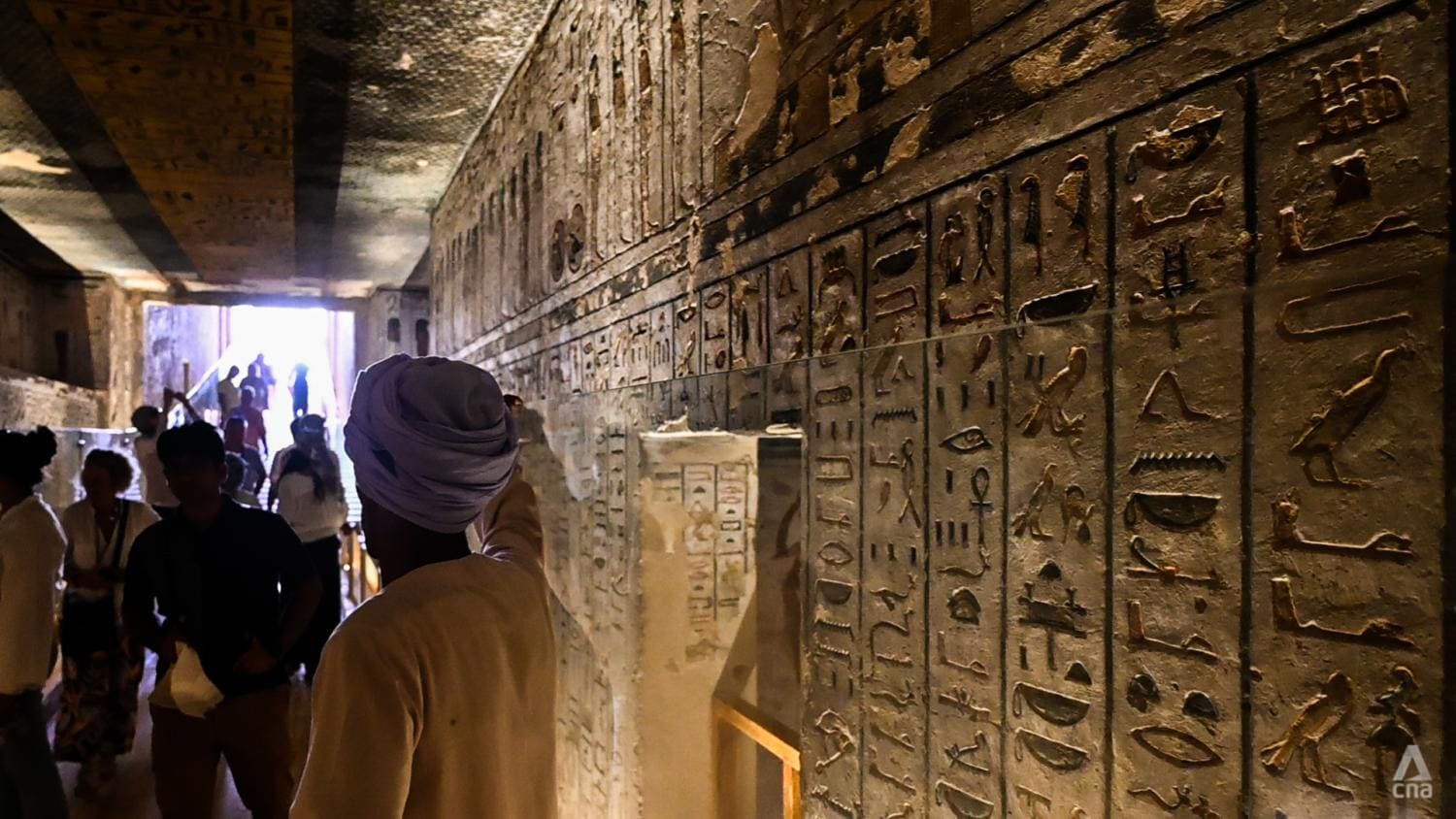 The biggest impact may come from underground where rising water tables in some areas threaten to undermine the foundations of ancient sites. Programs with international assistance have been run at several important locations to lower local groundwater levels and install drainage networks. 
At the Colossi of Memnon, two giant statues in front of the ruined Mortuary Temple of Amenhotep III in Luxor, such works are ongoing. The site is surrounded by agriculture fields, which exacerbate pressures on the delicate stonework.

"There has been a great deal of change in the Nile Valley, in that the fields are constantly irrigated. With water comes salt. Salt eats the stones. And with water comes vegetation and it invades," said Hourig Sourouzian, the conservation project director.
She says that without intervention, temple complexes like these would simply vanish.
"It is necessary. If we had left the temple, it would disappear one day due to the action of these enemies. Abandonment is the enemy to any monument.

"Egypt is rich. This is a great civilisation. It is full of monuments to conserve. We should save anything we can," she said.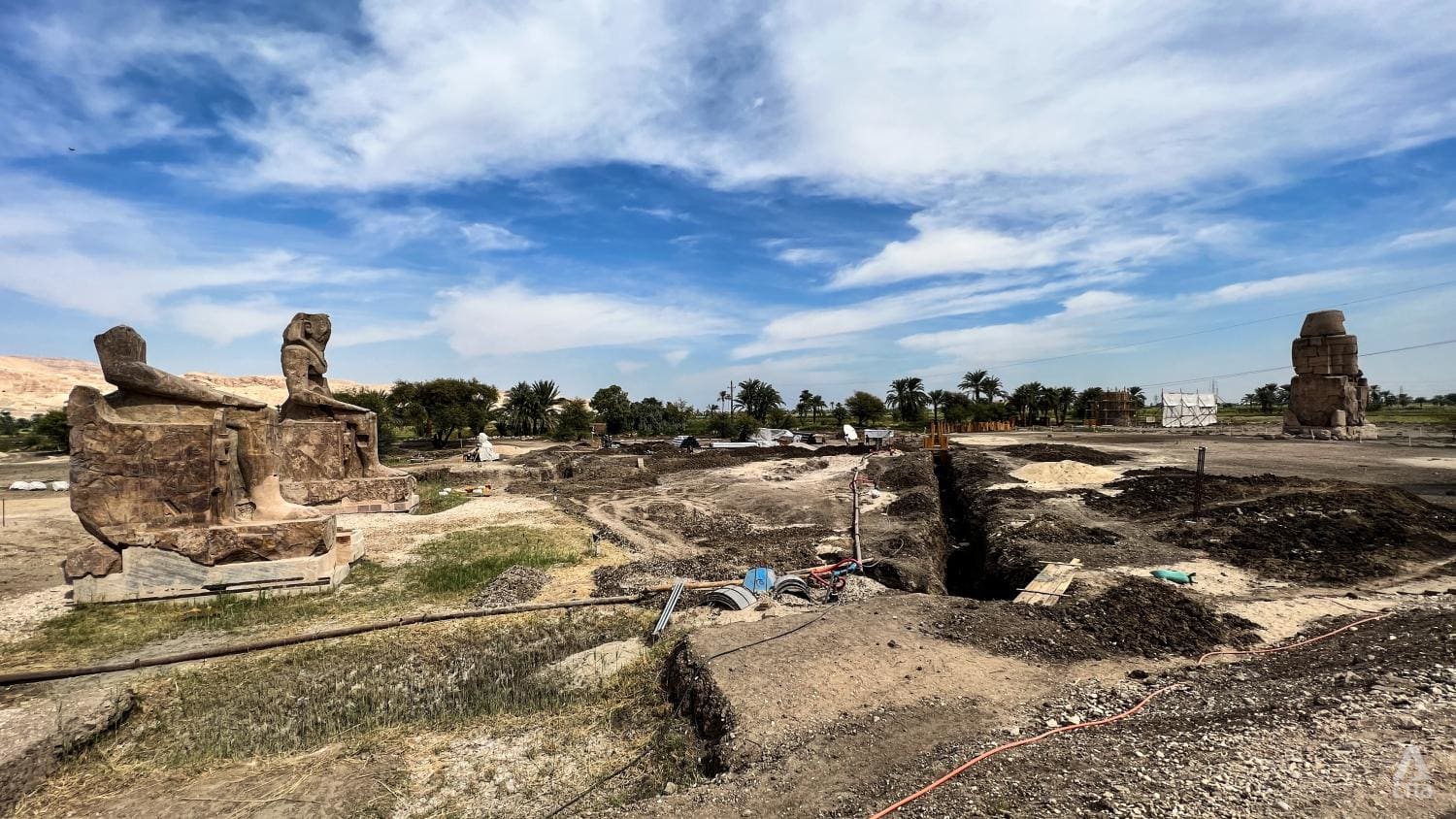 At the same time, rising sea levels and saline intrusion are issues for ancient structures in Lower Egypt, closer to the Mediterranean Sea, that need constant attention.
Restoration and mitigation works are common throughout antiquity sights. The availability of new technologies is offering hope that these efforts will be effective.
"It is expensive, but we have to. We cannot leave our monuments suffering from things like this without attention, without interfering in this issue," el-Leithy said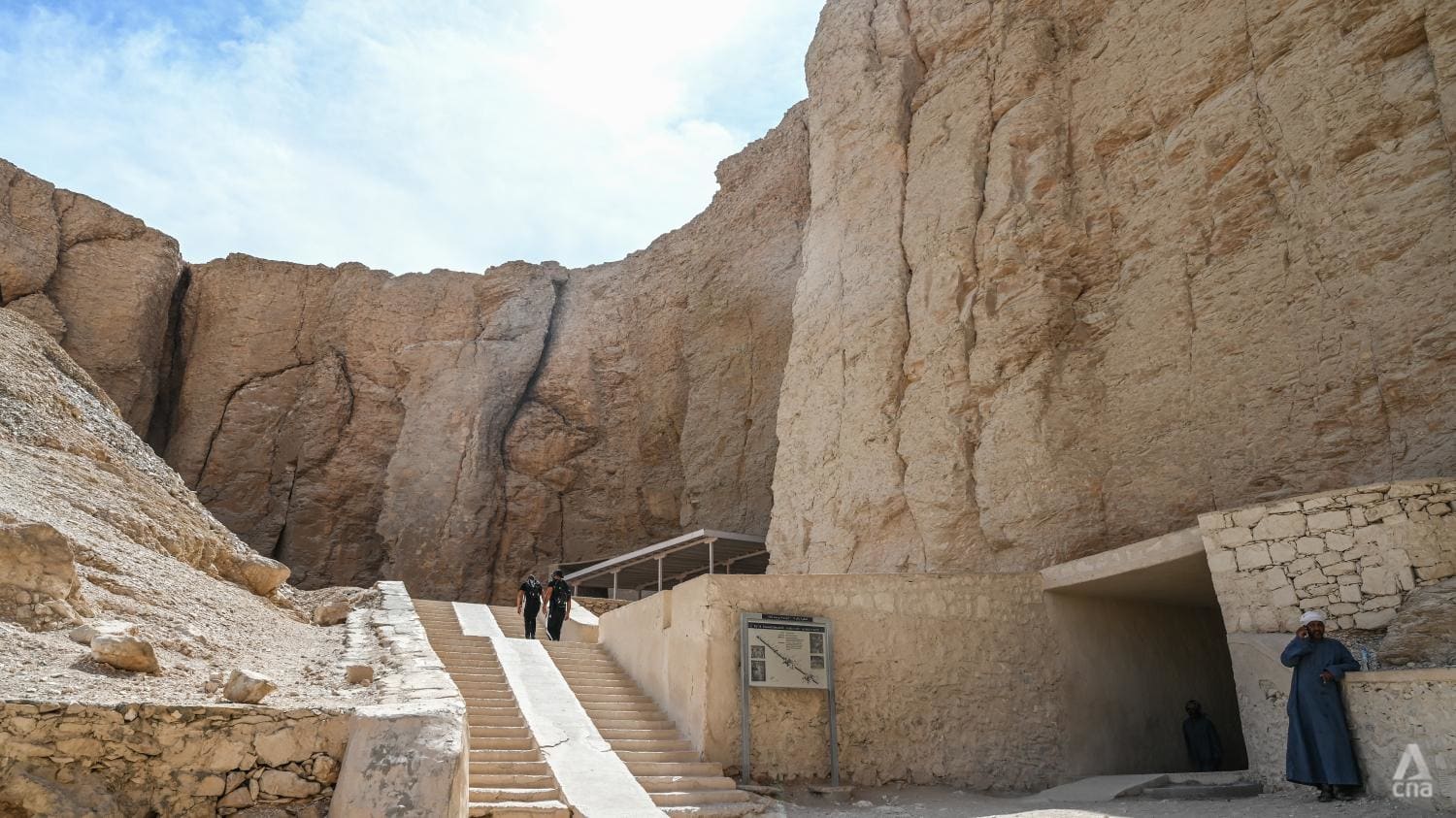 ANCIENT HARMONY
Ancient Egyptian civilisation was built upon the foundations of nature; finding harmony despite extremes to survive and prosper. 
They are lessons that can still be applied today, experts say, amid the steep challenges posed by climate change.
"You can look at the art and craft and the harmony in the Karnak temples in Luxor temples here. And you see the architecture follows mathematical proportions, arithmetic and what you call the golden ratio," explained Egyptologist Ahmed Seddik. 
"Those are ratios inspired by nature. So, this oneness, this harmony, when you are in harmony with nature, nature protects you. When you are working against nature, nature will destroy you.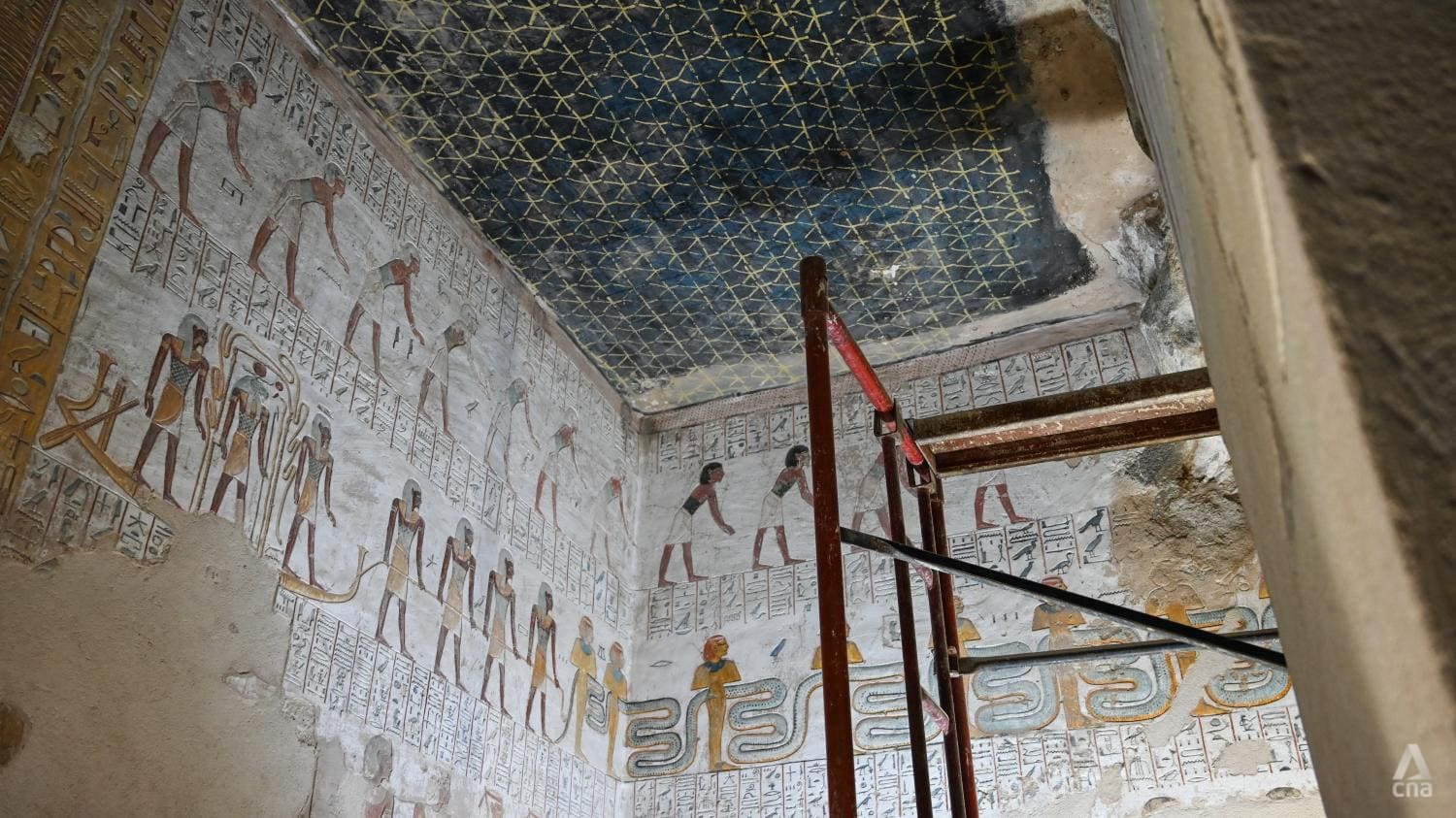 "The (ancient) Egyptians succeeded because they were in harmony with nature. And the pharaohs claimed success because they moved their nations from the way of harm with the aim of harmony. When you had a term of turmoil and the kingdom collapsed, it's because they steered the way that was not in harmony with nature," he said.
Cairo-based geoarchaeologist Fekri Hassan agreed that Egyptian history can be a useful guide to dealing with climate change now. 
"The emergence of humanity depended on climate change. And we had to struggle with climate change from day one. How we coped with climate change and existed under all kinds of severe climatic conditions was to take action as soon as we can," he said.
"The problem today is that the distance between observing climate change and taking action has become so long and protracted, that we may not be able to act in time."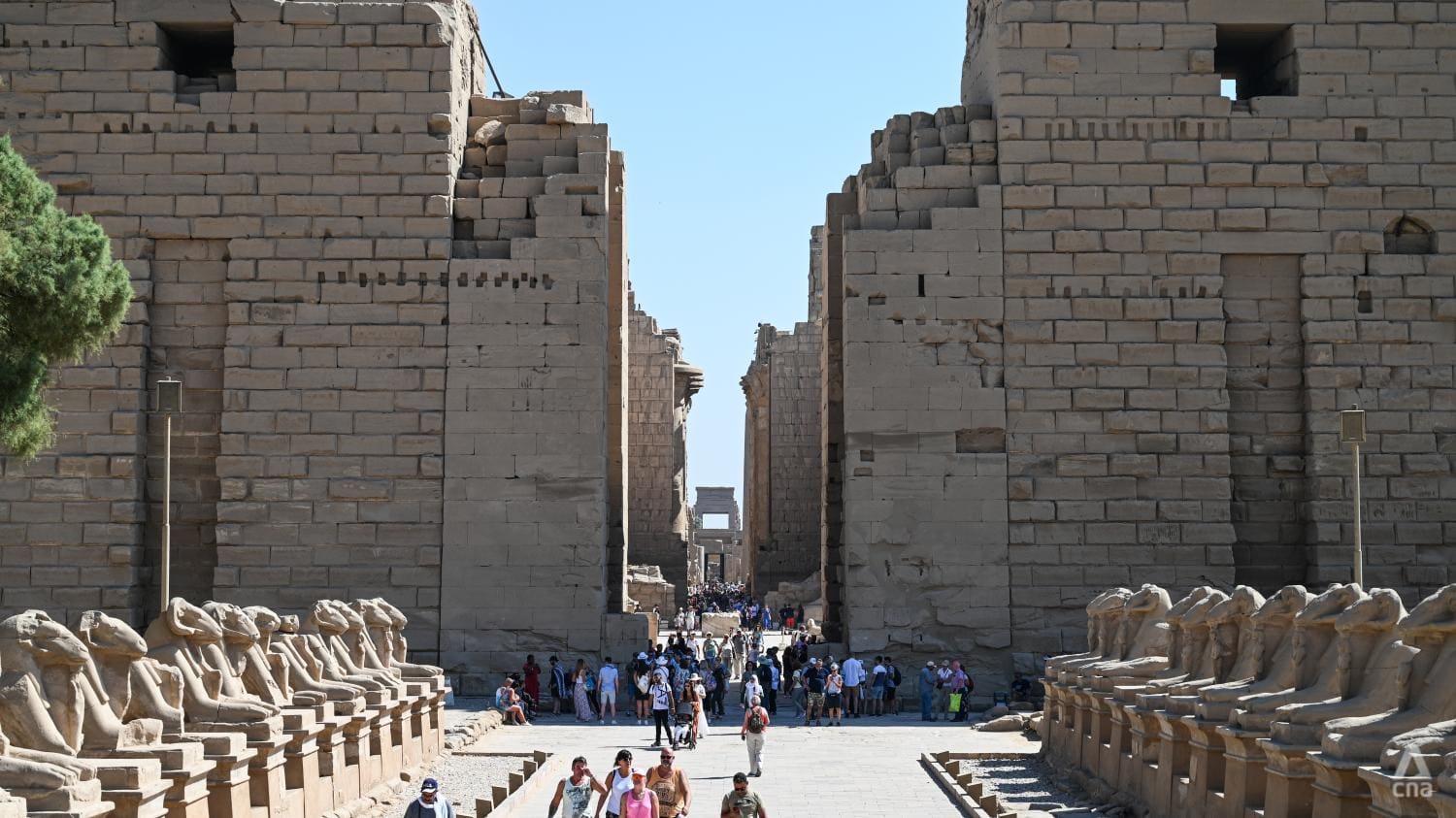 Hawass pleaded for world leaders to consider the priceless value of Egyptian antiquities as they negotiate at COP27 in Sharm el-Sheikh.

"If you lose your past, you lose your future. And therefore, this is the future not only of Egypt, but the future of the whole of the world," he said.
"It is the duty of the whole world to cooperate together for the protection of the Egyptian monuments and understand that climate change could be a very bad factor to destroy these monuments."