Forests in the desert: Why Mongolia is banking on a billion new trees to halt desertification
Asia's Great Climate Frontiers: The growing threat of climate change means that more ecosystems now find themselves on the brink of catastrophe. In the first part of a monthly series, CNA looks at the threat of desertification in Mongolia.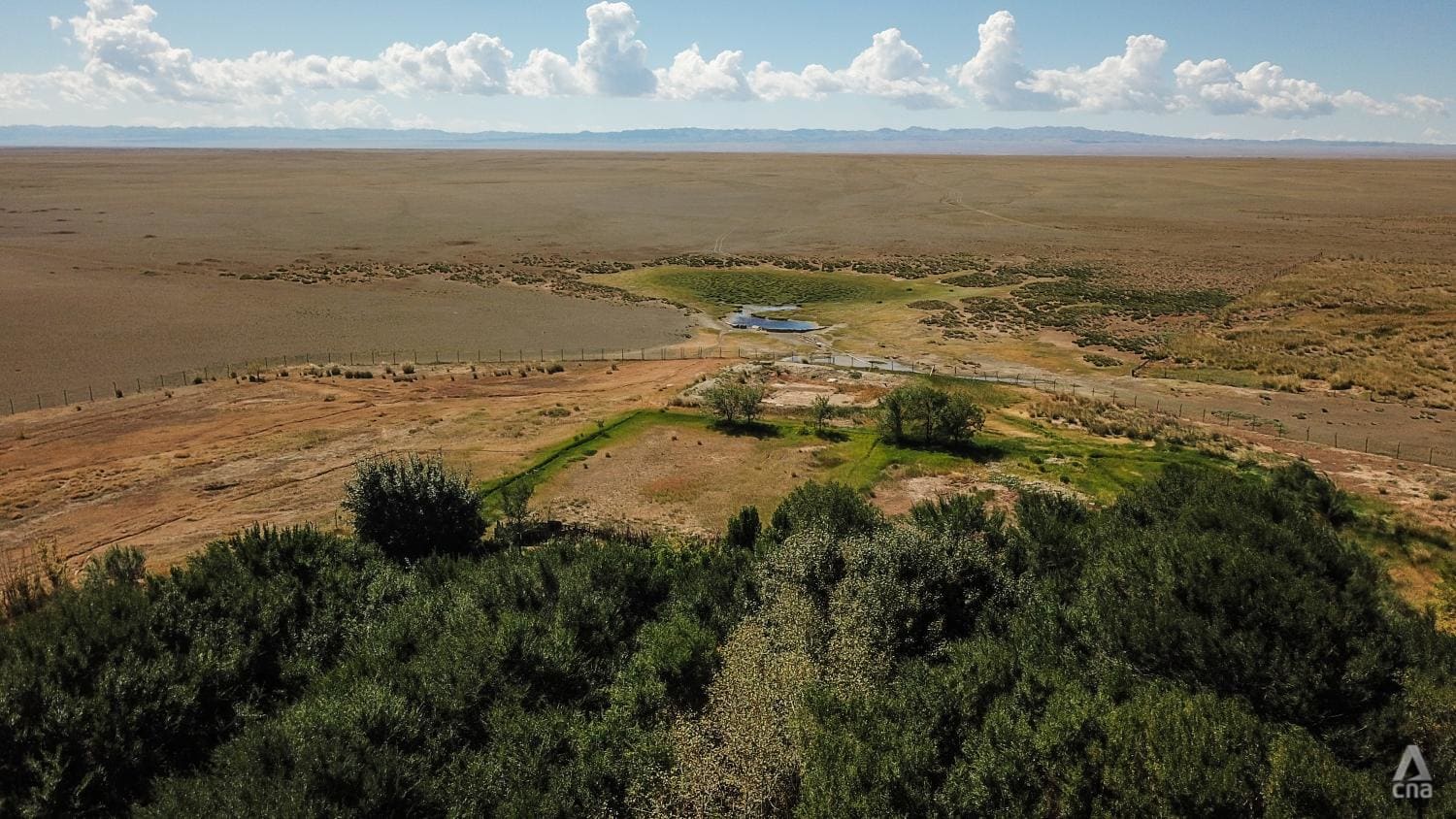 DALANZADGAD, Mongolia: The greenery appears like an oddity in the distance. In the featureless expanse of Mongolia's southern Gobi, this is a literal oasis. 
There is nothing out here to cast a shadow, but the sun and skulls of fallen livestock. And for the past two decades or so, the growing forest of 82-year-old Baraaduuz Demchig.
Elm trees stretch towards the broad sky, and beneath them fruit plantations and sea buckthorn bushes grow in soil enriched by years of care and attention.
Just metres away, on the other side of a steel perimeter fence, lies the realities of the Gobi desert. No plant could grow there in the rocky plains, at least not without more dedicated efforts from the mastermind of this green refuge.

The patch of desert surrounding Baraaduuz's property increasingly resembles a wasteland, struck by frequent droughts, overgrazed by hungry livestock and pillaged by mining companies.

This is where the continent's regular dramatic and damaging yellow sandstorms are born, before moving across the region and blanketing cities.
The 16-ha greenery will not stop any of that, but it does give some immediate refuge from the elements.
"In that spot you can't just plant vegetables as it is a windy spot. I needed cover from the elements. That is why I planted trees and made the trees cover for the vegetables I planted," Baraaduuz explained.
"The first year (1992) was difficult: it was a windy and sandy year. But in the second year, the trees were tall enough to protect my vegetables. I became a believer in trees and started to love trees. And people started to notice and asked me to give them trees and I started to plant more.
"And now from Ulaanbaatar to eastern provinces, my trees are growing," he said.
Overall, he estimates that he has helped plant more than 400,000 trees over three decades. That is a proud legacy. But it might just be a fraction of the trees that eventually get planted throughout Mongolia, as the government looks to sharpen its response to worsening impacts of climate change.
Desertification - where land degrades, becomes arid and loses its fertility - is now affecting more than 76 per cent of Mongolia's total land territory. Climate change and human activity are both to blame and the situation has serious implications for the lives of nomadic herders as well as the nation's food and water security.
Earlier this year, the country's president Ukhnaa Khurelsukh officially launched the One Billion Tree movement, an ambitious plan to reverse the relentless spread of the Gobi. 
Mongolia aims to achieve the target by 2030, as part of its commitments to the United Nations Sustainable Development Goals. Various incentives will encourage more people, as well as mining companies and corporations, to be involved.
The province of Ömnögovi has pledged to plant 70 million trees and provide financial packages to individuals for maintaining new trees in the area. Specialists there have designated 900,000 ha of land for forestation.

According to climate scientists, the idea has strong merits. In a special summary by the Intergovernmental Panel on Climate Change (IPCC) released in 2019, it was reported that "native and other climate resilient tree species with low water needs, can reduce sand storms, avert wind erosion, and contribute to carbon sinks, while improving micro-climates, soil nutrients and water retention".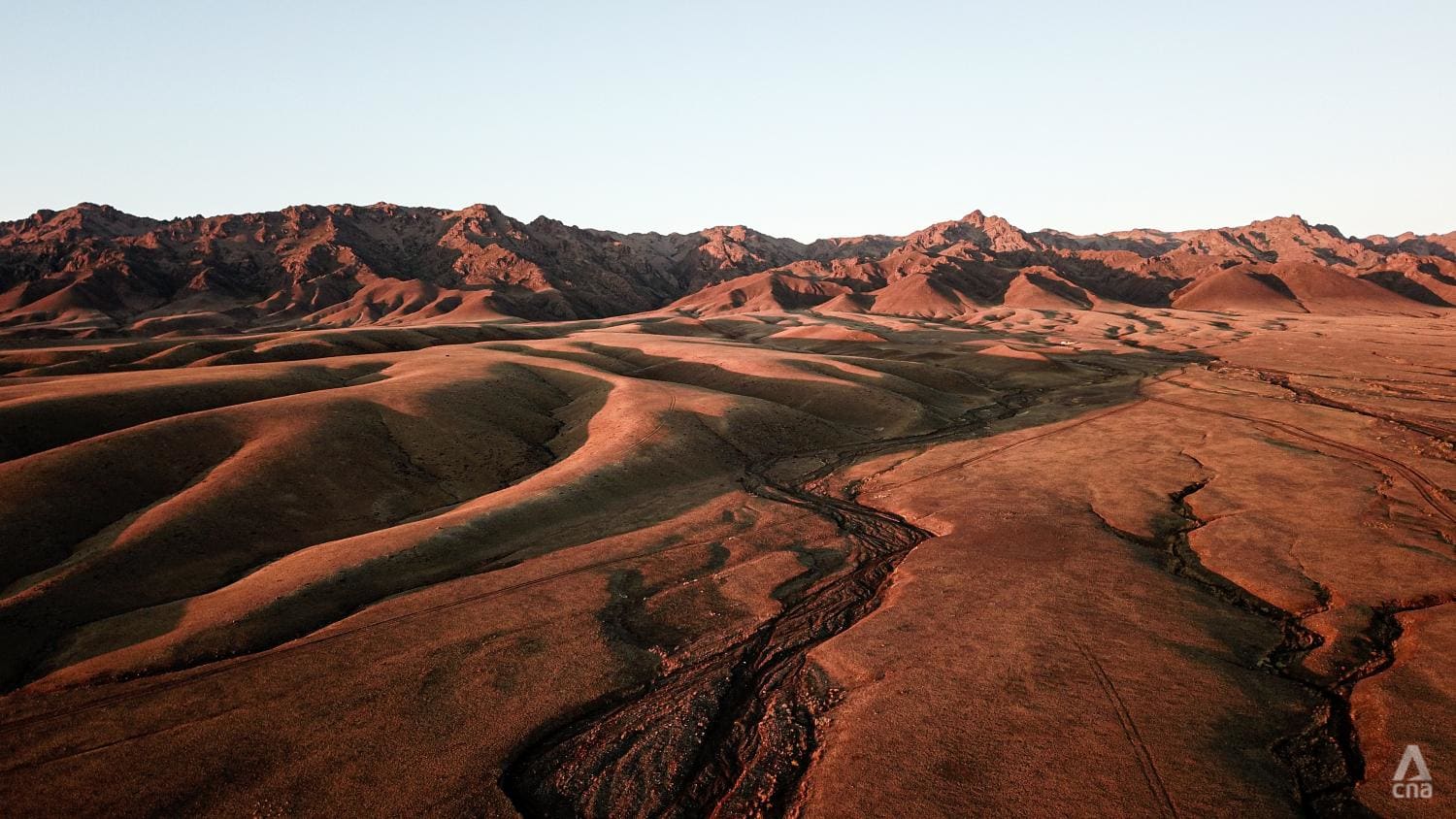 The Mongolian government sees the economic potential on top of the environmental benefits.
"The billion tree movement we should understand as a regional movement and we should understand it is an economic hinge. Just think about how many people we can provide with jobs," said Bat-erdene Bat-Ulzii, Mongolia's minister of Environment and Tourism.

"People can have additional income. Say if they are a herder they can plant trees in their native land and can get incentives from planting the tree.
"We will try to have a billion dollars circulating through the project. Not only do we need to look at it as an economic benefit but also as a way to increase Mongolia's GDP," he told CNA.
But there are red flags about national and international schemes to plant large numbers of new trees without proper processes.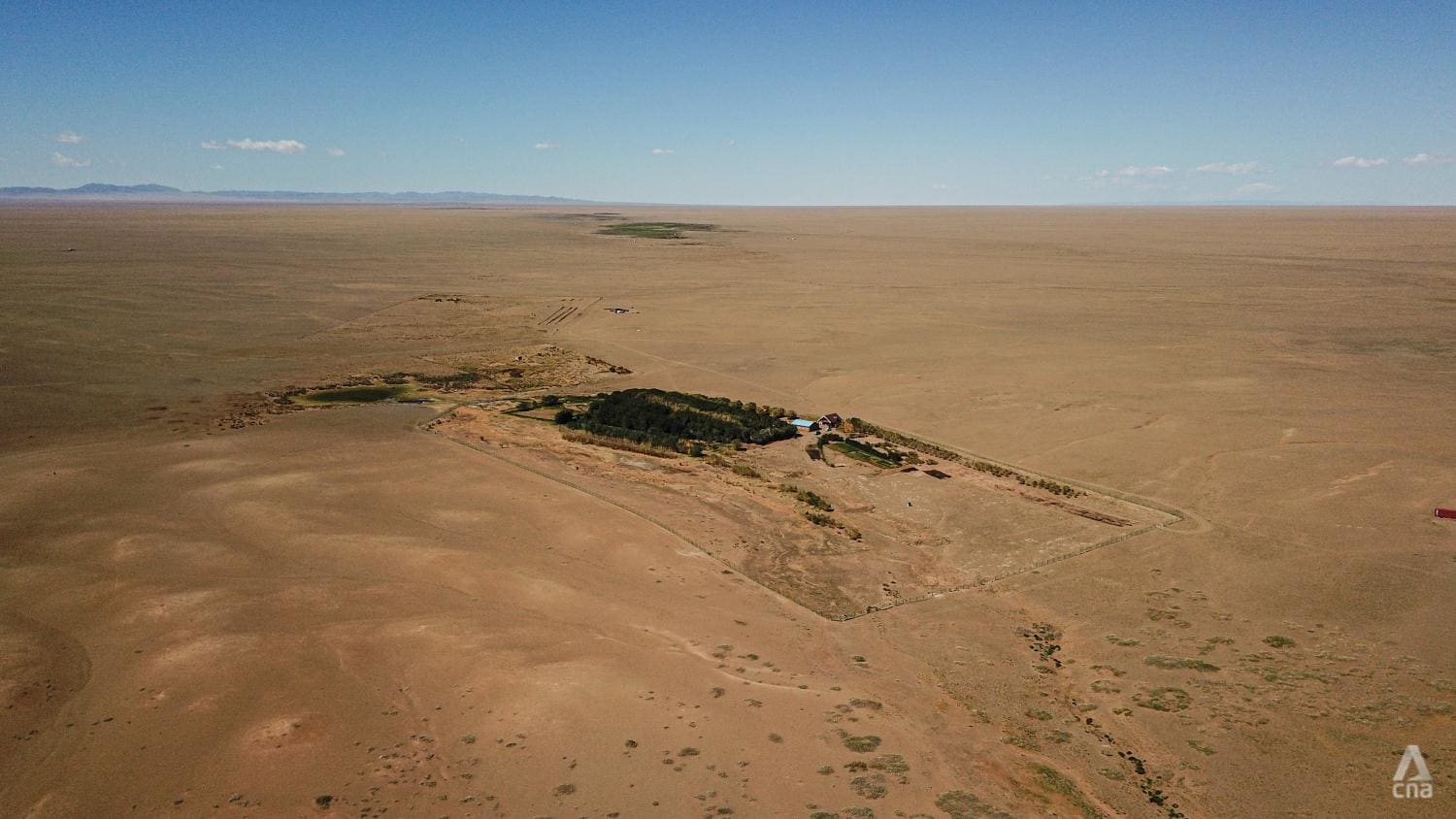 AVOIDING PITFALLS
One only needs to look across Mongolia's southern border to China to see how mass tree planting can be problematic.

The Great Green Wall program was an enthusiastic climate change solution enacted in 1987 to help prevent desertification in areas around the country's own Gobi region.

A lack of understanding about which trees to plant and where has led to disease outbreaks and wide scale forest failures. 
Tree monocultures have added extra forest cover but without the benefits of a considered planting of mixed species, including the ability for trees to remove carbon from the atmosphere.
The concept has not been abandoned though. This year, President Xi Jinping committed the country to plant 70 billion trees to "green our planet, combat climate change and increase forest carbon sinks."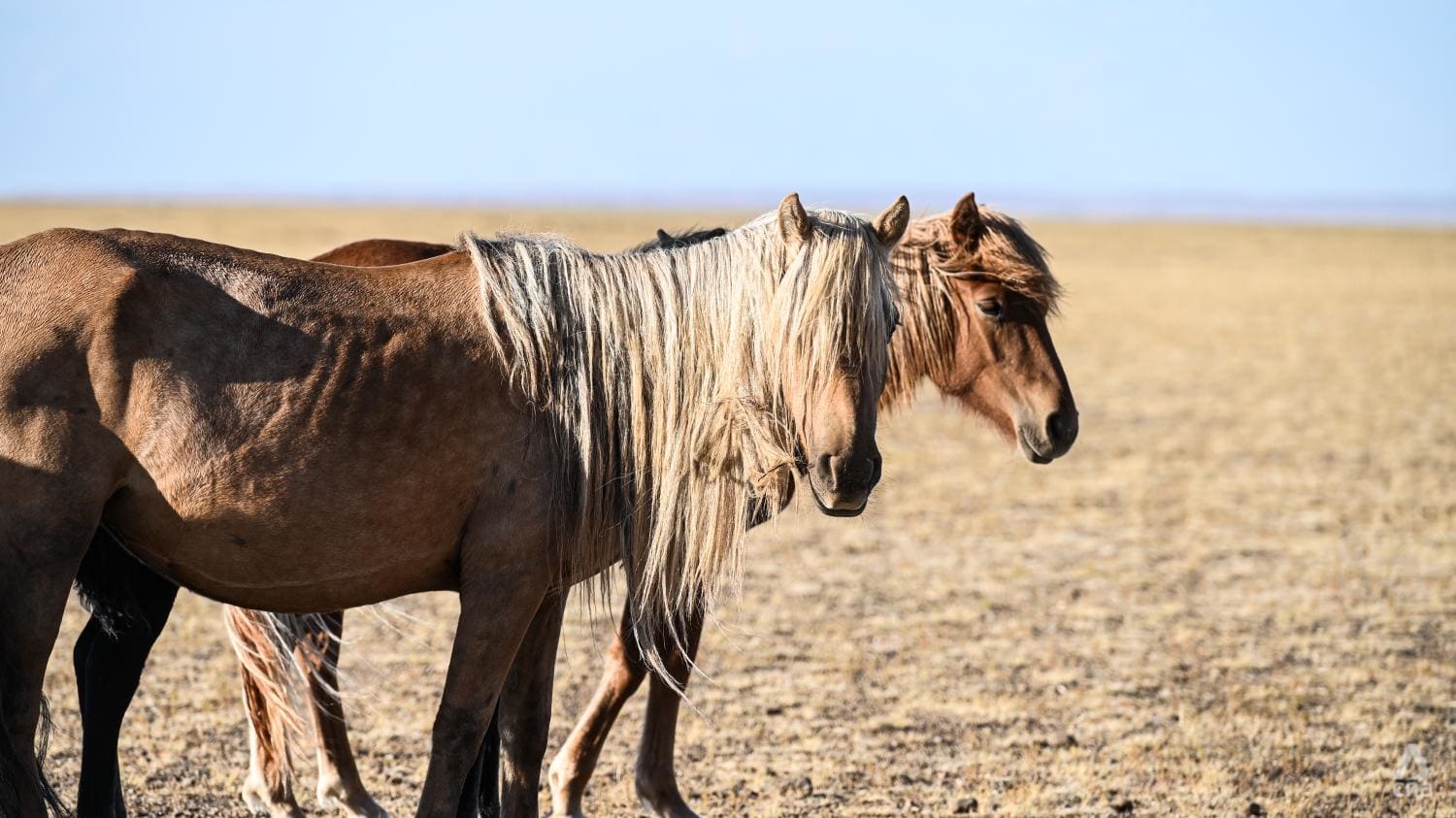 In Africa, another ambitious project to build an 8,000 km green wall across the width of the continent, from Senegal to Sudan, has been beset by problems.

For Mongolia, projects like this should not come at the expense of decarbonisation, according to experts. They also said that there is a need to avoid past pitfalls, which in some cases have actually caused ecological harm.
"Yes it is important to plant trees, but we must do it in a mindful and considerate way," said Ganchudur Tsetsegmaa, a leading desertification expert at the Mongolian Academy of Sciences.
"We need to plant trees that are resilient during droughts, trees that grow in the Gobi, so that the plants can grow with very little effort and can grow on their own when they mature. And we also need to introduce technology that uses minimal water. Without these solutions, we will waste our water.
"The region doesn't have many springs and 80 per cent of the water comes from underground aquifers. If they dig 100m deep to get water and if we use that water for planting trees, we will have an ecological disaster," he said.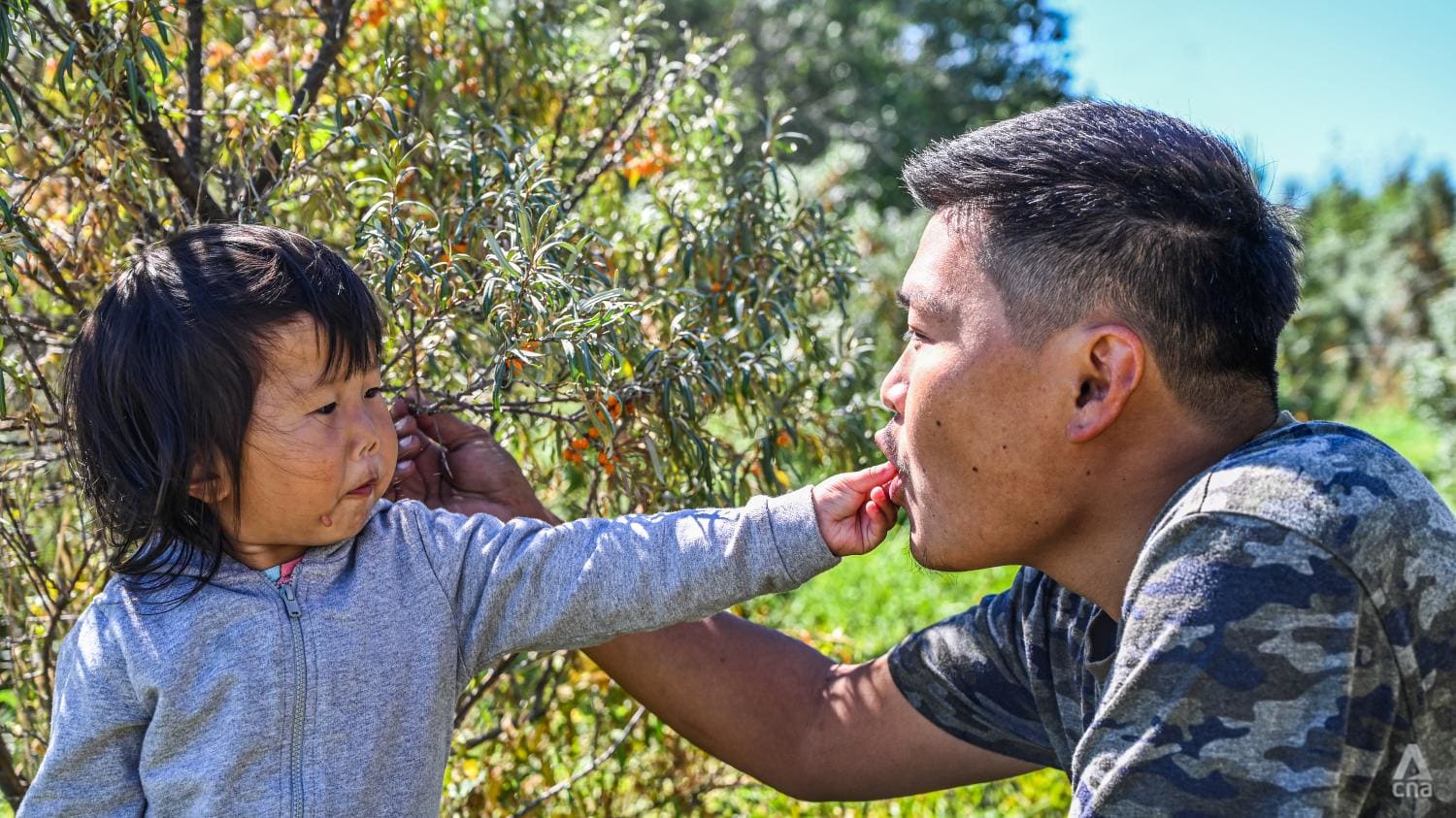 Baraaduuz's health now means it is increasingly difficult for him to travel to his desert oasis to tend to the trees. His grandson now cares for the forest, which has become a healthy business for the family.
But he remains an active advocate for adopting a green thumb attitude in the middle of the desert.
"To avoid making mistakes when planting trees, listen to specialists who know how to do it. There is a Mongolian proverb that goes, 'Rather than listen to a monk who reads a formula, listen to a hag who went through adversity'." 
He added: "The ravine that I am in, in the winter it reaches -30 degrees Celsius, and in the summer it reaches 30 degrees Celsius. Two extremes, one very cold and one very hot. So if a tree is growing there, it proves a tree can grow anywhere.
"The only way to protect from desertification is to plant trees. So all that remains is to incentivise people who plant trees on their own."
Additional reporting by Anand Tumurtogoo.