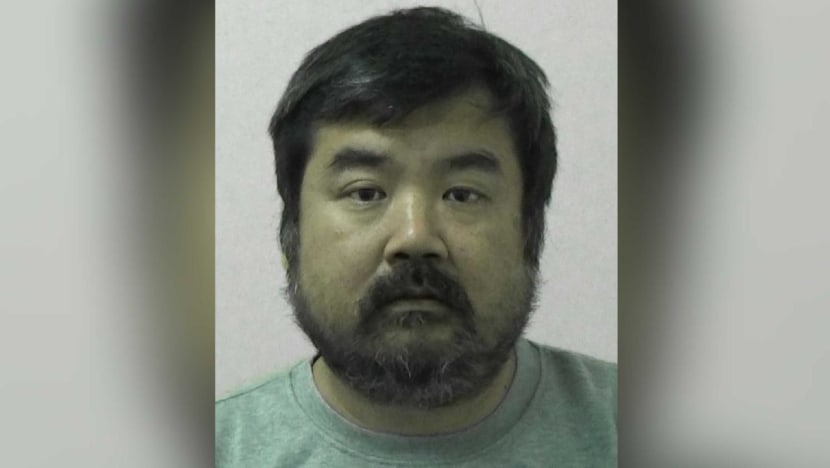 NEWCASTLE, UK: A Singaporean man on Tuesday (Aug 9) admitted to murdering his wife while they were on holiday in the United Kingdom in 2021. 
The defence for Fong Soong Hert, who is also known as Alan Fong, told the Newcastle Crown Court in the northeast of England that he now accepts "proper criminal liability" for his actions on the night his wife died.
When the trial began last Monday, Mr Fong's team had argued that he should be found guilty of the manslaughter of Pek Ying Ling, known as Evelyn Pek, on the grounds of diminished responsibility.
Ms Pek was found dead at the County Aparthotel on Dec 6, 2021.
On Tuesday, after a delay to the start of proceedings, Judge Paul Sloan QC asked the 51-year-old defendant to stand, and the clerk read out the charges, to which Mr Fong responded: "Guilty."
He is due to be sentenced on Friday - the minimum sentence for murder is life imprisonment.
The couple's three sons sat at the back of the public gallery as their father admitted to the charges.
In a joint statement, they said: "We are heartbroken after losing our Mum, but now we just want to provide our Dad with the support he needs."
Detective Chief Inspector Matt Steel, the senior investigating officer, called the case "incredibly tragic".
He commended the couple's sons' "composure and their engagement with the police throughout this extremely difficult period in their lives".
He added: "We will support them in any way we can as they continue to navigate their grief and process what has happened.
"We would ask that everyone respects their privacy at this extremely difficult time. We want to be clear that we will absolutely not tolerate domestic abuse or violence in any form.
"When incidents of this nature do occur we are committed to bringing those responsible to justice."
Mr Fong's guilty plea comes five days into the trial. Court proceedings were postponed last Thursday and Friday due to a lawyer's illness.
Acting on behalf of the prosecution, Peter Makepeace QC told the court last week that Mr Fong and Ms Pek were in the UK following a trip to Dubai and Europe.
They had planned to tour Scotland, but while on the Isle of Skye, a small island off the Scottish coast, Mr Fong experienced a bad fall.
On a walk one evening, he tripped, lost his step in the dark and fell down a steep embankment.
The court heard that an ambulance was called, and Mr Fong was given a mix of painkillers by paramedics before being taken to hospital to be examined.
Days later, the couple travelled down to Newcastle with their son Alonzo Fong and checked into the Country Aparthotel on Westgate Road.
The court played a recording of the call Alonzo made to the emergency services soon after 7am on Dec 6.
He's heard saying: "Okay, he told me, I think they had some argument of some sort and then I think he lost it. "
The court also heard from Dr Jennifer Bolton who carried out the post-mortem of Ms Pek's body.
The mother-of-three had been wearing black leggings, a black top and black underwear, stained with urine, when she was found.
The forensic pathologist said 11 bruises and haemorrhages were visible on Ms Pek's chin, shoulders, arms and legs.
Two large, symmetrical bruises were identified on each shoulder, which Dr Bolton said she believed were likely to have been caused at the same time.
She added: "That then raises the possibility of her being knelt on while the pillow was then held over her face."
Mr Fong took the stand himself on Monday, describing his marriage as "wonderful", "peaceful" and "very happy".
When questioned by the prosecution, the defendant claimed he could not remember any details of killing his wife.
He replied "I don't know" or "I cannot remember" to most questions put to him.