TikTok ban will make US-China tensions 'even worse', analysts say
Experts say banning the short video app will further advance the tech decoupling between the two countries.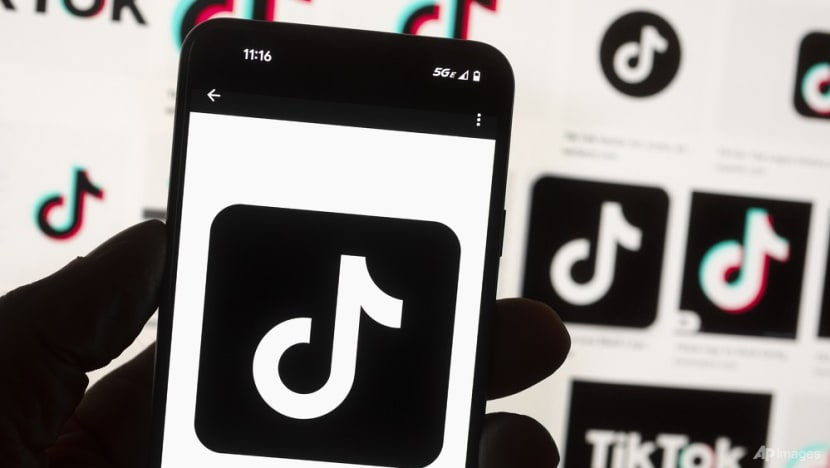 SINGAPORE: A United States ban on TikTok will further strain already deteriorating ties between Washington and Beijing, political analysts said on Friday (Mar 24).
For the world's largest tech market to outlaw the use of the popular Chinese-owned app will carry significant implications and make "the bilateral relationship, which is already in bad shape, even worse", according to Dr Chen Gang, assistant director of the East Asian Institute at the National University of Singapore (NUS).
He told CNA that against the backdrop of geopolitical competition, a ban would signal that the US was ready for tougher measures on China's tech presence in its backyard.
Other Chinese platforms like WeChat or Alibaba may face a similar fate due to the same issues cited by US senators calling for the TikTok ban, the senior research fellow added. 
"Relations have been deteriorating and I'm not sure we've seen the bottom yet," said Assistant Professor Benjamin Ho of Nanyang Technological University's S. Rajaratnam School of International Studies. 
"The frenzy over TikTok reflects the American thinking that time is not on their side when it comes to containing China." 
On Thursday (Mar 23), TikTok CEO Chew Shou Zi testified for over five hours before the US House Energy and Commerce Committee.
The Singaporean repeatedly denied that the video app shares data or has connections with the Chinese Communist Party, and argued the platform was doing everything it could to ensure the safety of its 150 million American users.
"The question is whether the PRC (People's Republic of China) state wishes to back a single firm," said Associate Professor Chong Ja Ian from NUS' department of political science. 
He noted that in the wake of Mr Chew's testimony, there seemed to be "little trust" in TikTok's assurances over securing user data. 
Ahead of the congressional hearing, China's commerce ministry said possible US plans to force a TikTok sale would "seriously damage the confidence of investors from all over the world", and that Beijing would oppose any such move.
Lawmakers cited these comments during Mr Chew's testimony as proof that TikTok could not be separated from the Chinese government. 
On Friday, Beijing also said it "attaches great importance to protecting data privacy".
China "has never and will not require companies or individuals to collect or provide data located in a foreign country", said foreign ministry spokesperson Mao Ning.
In December last year, TikTok and its parent company ByteDance admitted that ByteDance employees had inappropriately accessed the IP addresses of American users, including journalists writing critical stories about the company.
The Justice Department is investigating whether that amounted to improper surveillance of Americans.
China's data security laws also state that it can demand data from its corporations, said Assoc Prof Chong. 
"Unless ByteDance and TikTok have some legal carve-out in the PRC, which is unlikely, they remain subject to those laws as well as those of any jurisdiction in which they operate," he told CNA. 
"Left unresolved, this point is likely to be a major obstacle to the resolution of differences TikTok has with the US government." 
Washington also has concerns about disinformation, propaganda and child safety on social media platforms, said Assoc Prof Chong, noting TikTok's claims of enhancing content moderation.
For its part, China has also removed access to the Twitter platform and ejected Google services and Facebook from its borders. 
What's happening with TikTok has some precedent and is "just the current round of contention over technology", said Assoc Prof Chong. 
"In some respects, this tit-for-tat behaviour is common to contested relationships."
Dr Lim Tai Wei, an adjunct senior research fellow with NUS' East Asian Institute, said the spectre of a TikTok ban has been around since Donald Trump was US president.
"It will add on to the coterie of issues that are part of the decoupling, Cold War-like relations between the two superpowers," he said. 
A TikTok ban will likely further advance the tech decoupling between the two countries, and could move the competition from semiconductor chips to the digital realm, Dr Lim added. 
Amid the decoupling, any move to ban TikTok also sends a signal of "you are either with China or the US", said Asst Prof Ho.
Dr Chen said the US has accepted "asymmetrical" use of Chinese tech companies for many years now.
The present-day frostiness between US and China is what is facilitating the push for a TikTok ban, he added. 
"If the relationship is friendly, beneficial to both sides like what it was before, I do not think this kind of thing would happen."
Dr Chen pointed out that any potential ban also plays into the multidimensional competition between the US and China, going beyond just tech to other areas like the economy.
"If TikTok had not been a very successful tech company, maybe the US would not have such kind of harsh attitudes towards TikTok," he added. 
TikTok is also a company that can use media, soft power and rhetoric to reshape people's ideas, he stressed. 
"Both countries want to gain supremacy over these kinds of international discourse," said Dr Chen. 
There are already a range of TikTok curbs implemented across Europe, the United Kingdom and Australia. They largely pertain to the restricted use of the app on government-owned devices and among government employees.
In Singapore, public officers are allowed to use TikTok on government-issued devices only on a "need-to basis", though other apps like Instagram, YouTube and Facebook are subject to the same policy. 
India, meanwhile, banned in 2020 TikTok and dozens of other Chinese apps - including the messaging platform WeChat - over privacy and security concerns.
A US ban could accelerate and expand such controls, and among other countries, said the experts.
Those with close relationships with the US, especially with regard to security, may follow suit, said Dr Chen, citing nations in the Indo-Pacific alliance.
Dr Lim said an outright ban like India's would put pressure on leading democracies to follow suit.
However if the US implements a more selective ban, TikTok may instead be blocked in sensitive or core government agencies, like Huawei devices are, said the adjunct senior research fellow. 
And in the scenario of a "soft" ban, countries may opt for advisories urging people to remove the app from their phones.
"Regardless of outcome, it is another push towards tech decoupling in the growing chasm between the liberal democracies and the authoritarians or strongman regimes."