As Belt and Road Initiative marks 10 years, Hong Kong seeks to cement position as gateway to China
The Belt and Road Summit held in Hong Kong attracted 6,000 international attendees and set the stage for 20 deals to be signed.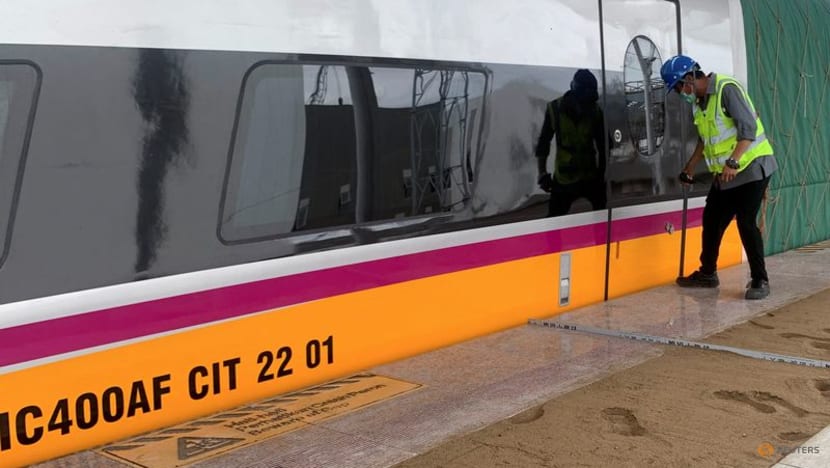 HONG KONG: As Chinese President Xi Jinping's ambitious Belt and Road Initiative (BRI) marks 10 years with a summit fully held in person for the first time since the COVID-19 pandemic, its biggest milestone is its global expansion, an analyst said. 
The summit, held in Hong Kong on Wednesday (Sep 13) and Thursday, attracted about 6,000 international attendees and set the stage for 20 deals to be signed.
These are what Hong Kong's Chief Executive John Lee called record-breaking numbers and a sign that the city has returned to the world stage.
"We support Hong Kong in maintaining its unique advantages in the long term," said Chinese Vice-Premier Ding Xuexiang on Wednesday.
"It can maintain a free, open and regulated environment, maintain the common law system, expand smooth and convenient connections, and play a more important role in growing the Belt and Road Initiative."
Cementing such a role hinges on its quick accession to the Regional Comprehensive Economic Partnership, a free trade agreement among the 10 Association of Southeast Asian Nations (ASEAN) member states, Australia, China, Japan, South Korea and New Zealand.
First proposed by Mr Xi in 2013, the BRI involves an overland trade route spanning China, Central Asia and Europe as well as a seafaring corridor through Southeast Asia to the Middle East and Africa. 
"Within 10 years, it has gone global and you can see BRI's footprints as far away as South America. So probably the biggest milestone is this global expansion of the BRI in the decade since it has been launched," adjunct senior research fellow Lim Tai Wei from the National University of Singapore's East Asian Institute told CNA938's Asia First.
PRIORITISING THE MIDDLE EAST
Hong Kong is prioritising deeper links with ASEAN as well as the Middle East, two regions that Mr Lee visited earlier this year.
"More than building partnerships and friendships, HK delegates entered some 50 MOUs (Memoranda of Understanding) and letters of intent during the visits. That underlines the unlimited potential of the regions and their countries and our mutually strong desire for growth and prosperity," said Mr Lee on Wednesday.
The policies in the Middle East are already set up to drive such partnerships.
"We have launched the corporate investment law, which allows foreign investors to own 100 per cent ownership in mainland companies," said Mr Marwan Saleh Alichla, director at Invest in Sharjah in the United Arab Emirates (UAE).  
"We also launched the golden visa residency of 10 years for investors and entrepreneurs, which increases the number of FDI investments to the emirates of Sharjah and the UAE." 
Hong Kong's pursuit of ASEAN and the Middle East reveals a de-risking strategy, to reduce reliance on the West amid US-China tensions.
HEADWINDS FOR THE BRI
But the BRI's 10th anniversary is marred by some headwinds, including Italy's intention to pull out of the scheme.
Dr Lim noted that the European country's explanation was that the BRI's benefits have not met expectations. Italy had concluded that countries that did not join the BRI prospered from economic ties with China more than those in the BRI. 
"The main challenge is that Italy intends to bow out gracefully without affecting overall relations with China," he said. 
India, the Middle East and Europe are also in talks to build their own connector that could rival the BRI.
At home, China is dealing with its own property crisis and slow manufacturing growth, making it imperative for the Asian giant to convince partners that its own economic slowdown will not affect projects. 
Outwardly, China remains certain it can restore investor confidence, saying that about 90 countries have confirmed their attendance at its own BRI forum next month. 
The BRI has also set up more than 3,000 projects and galvanised nearly US$1 trillion in investments.