Malaysia Cabinet agrees to table anti-hopping law, implement parliamentary reforms ahead of Lower House sitting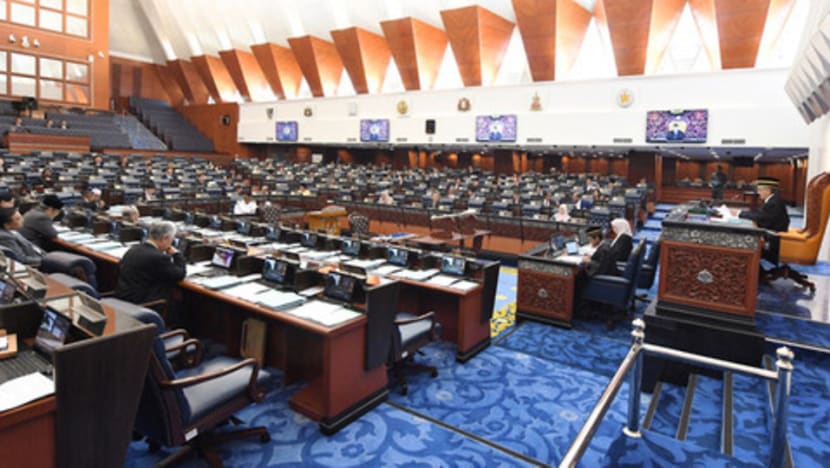 KUALA LUMPUR: Just days before Malaysia's parliament sits in a full session on Monday (Sep 13), the Malaysian government has agreed to offer to implement a number of parliamentary and government administration transformations. 
A statement issued by Prime Minister Ismail Sabri Yaakob on Friday said that at a cabinet meeting earlier in the day, ministers agreed and committed to implement these transformations to return political stability to the country, combat the COVID-19 pandemic and help the economy recover.
The transformation offer includes presenting an Anti-Party Hopping Bill, which, if passed, would prevent politicians elected on one party's platform from defecting to another party.
Political defections of this nature resulted in the fall of the Pakatan Harapan (PH) government, when a number of MPs from Parti Keadilan Rakyat (PKR), as well as almost all Parti Pribumi Bersatu Malaysia (PPBM) MPs, pulled out of the-then PH government.
Other proposals in Mr Ismail Sabri's statement included ensuring equal membership in parliamentary special committees, involving both government and opposition parliamentarians. 
"Every Bill, including Supply Bills which are presented in Parliament, will be consulted and agreed on together," the statement read. 
In addition, the parliamentary Opposition Leader will be remunerated and given amenities equivalent to a minister.
Other points included in the offer: Limiting a prime minister's term to 10 years via constitutional amendment, as well as implementing "Undi 18", the constitutional amendment allowing 18-year-olds to vote and stand for elections in the near future. 
However, Mr Ismail Sabri's statement did not contain any hard timeline for implementing these reforms.
This decision, the prime minister stated, was in line with royal decrees by King Al-Sultan Abdullah Ri'ayatuddin Al-Mustafa Billah Shah and state rulers on the importance of a stable administration that can function normally when the country is facing various crises. 
The offer is similar to that made by Mr Ismail Sabri's predecessor Muhyiddin Yassin nearly a month back, when he sought bipartisan support in parliament's Lower House to survive an impending confidence vote.
In a televised address, Mr Muhyiddin had promised that if he received two-thirds support in the House, he would push through the same reforms listed above. 
Mr Muhyiddin was then facing a confidence crisis after the president of the United Malays National Organisation (UMNO), Ahmad Zahid Hamidi, announced he had gathered enough statutory declarations from party MPs stating they had withdrawn their support for Mr Muhyiddin.
However, the offer was rejected by the Pakatan Harapan opposition bloc, as well as UMNO. 
Other opposition parties such as former prime minister Dr Mahathir Mohamad's Parti Pejuang TanahAir, also rejected the offer, resulting in Mr Muhyiddin's resignation on Aug 16, three days after making the televised offer.