Timing of general election 'a major decision', to be held when parties are ready: Malaysia PM Ismail Sabri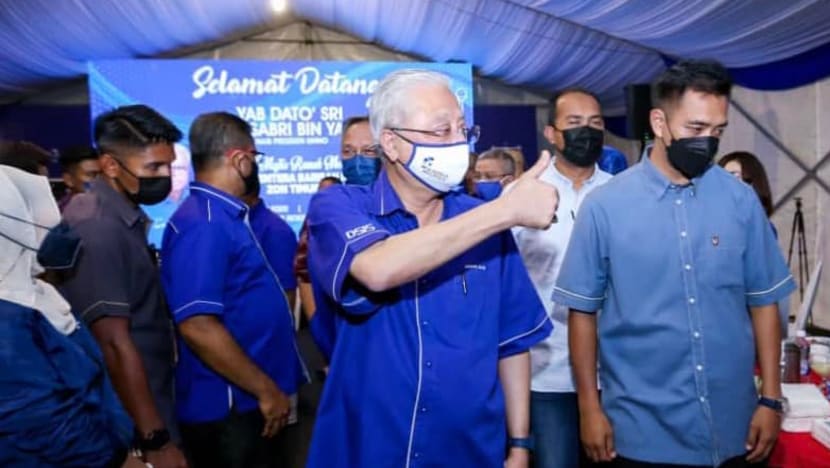 KUALA LUMPUR: Malaysia Prime Minister Ismail Sabri Yaakob said on Sunday (Mar 13) that a general election will only be held when all parties involved are ready. 
"Ready or not, let the party leadership decide," Mr Ismail Sabri said in response to calls for a general election to be held soon, to ride on the back of Barisan Nasional's victory in the Johor state election on Saturday. 
BN won 40 out of 56 seats in the state legislature, while Pakatan Harapan (PH) and the Malaysian United Democratic Alliance (MUDA) won 13 seats, and Perikatan Nasional (PN) won three seats.
"Many more areas need to be studied ... Just because one small group wants to hold GE, we have to do it?" Mr Ismail Sabri was reported as saying.
Calling a general election is "a major decision we have to discuss", the prime minister said, urging Malaysians to "wait for the right time". He added: "Apart from that, there are procedures. I need to have an audience with the (king) to get his consent and if he grants it, only then we can hold (the election)." 
BN comprises the United Malays National Organisation (UMNO) - Mr Ismail Sabri's party - the Malaysian Chinese Association (MCA) and Malaysian Indian Congress (MIC).
Health Minister Khairy Jamaluddin also stressed that Malaysia's public health situation must "be really stable" before the federal polls can be held. 
"Even when the country has entered the transition to endemic phase, it does not mean that the pandemic has ended and all still have to be careful as the general election will involve a lot of people," said Mr Khairy, speaking at an event on Sunday. 
The opening of the country's borders and termination of capacity limits in mosques and other venues "does not mean that we can do anything we like," he added. 
"The Johor state election has just ended, so I feel it is better for the public health situation to be really stable first." 
Mr Khairy added: "There is no urgent need (for an election) as the government is stable, it will not collapse and laws can be passed in parliament, so let's not do anything unnecessary just because we see a political opportunity." 
In September 2021, the Malaysian government signed a Memorandum of Understanding (MOU) with opposition bloc PH to strengthen political stability through bipartisan cooperation. Both sides agreed that parliament will not be dissolved before Jul 31, 2022.
Mr Ismail Sabri said on Sunday that it is still too early for him to talk about the future of the MOU.