KUALA LUMPUR: As the dust settles in the Malaysian political landscape following the formation of a unity government, several notable political figures will now have to turn their attention to ongoing graft trials.
Among these top officials is Deputy Prime Minister Ahmad Zahid Hamidi, whose appointment to one of the biggest political positions in the country received much public backlash due to his ongoing court cases. 
Meanwhile, court cases involving former prime minister Najib Razak are also expected to receive public attention this year, in view of his alleged role in the 1Malaysia Development Berhad (1MDB) case - one of the largest money-laundering scandals in history. 
Other notable politicians being investigated are former youth and sports minister Syed Saddiq Syed Abdul Rahman as well as former finance minister and chairman of the Democratic Action Party Lim Guan Eng.  
CNA takes a look at these high-profile court cases in Malaysia which are expected to make headlines in the first half of 2023. 
AHMAD ZAHID HAMIDI
Malaysian Deputy Prime Minister Ahmad Zahid Hamidi is currently on trial for 12 counts of criminal breach of trust (CBT) in relation to charitable foundation Yayasan Akalbudi's funds, eight counts of bribery charges and 27 counts of money laundering, according to Malay Mail.
Ahmad Zahid, who is the foundation's trustee and sole signatory for cheques, is accused of having used RM31 million (US$7 million) of the charity's funds for personal reasons. 
He is also alleged to have accepted bribes amounting to RM21.25 million during his tenure as the former home minister and to have engaged in direct transactions involving RM72 million as income from illegal activities between March 2016 and April 2018.
The trial is expected to resume from Jan 16 to Jan 19. Additional hearing dates have also been fixed for Jan 30 and Jan 31, Feb 7 to Feb 9, Mar 27 to Mar 30, Apr 10 to Apr 13, and May 15 to May 18.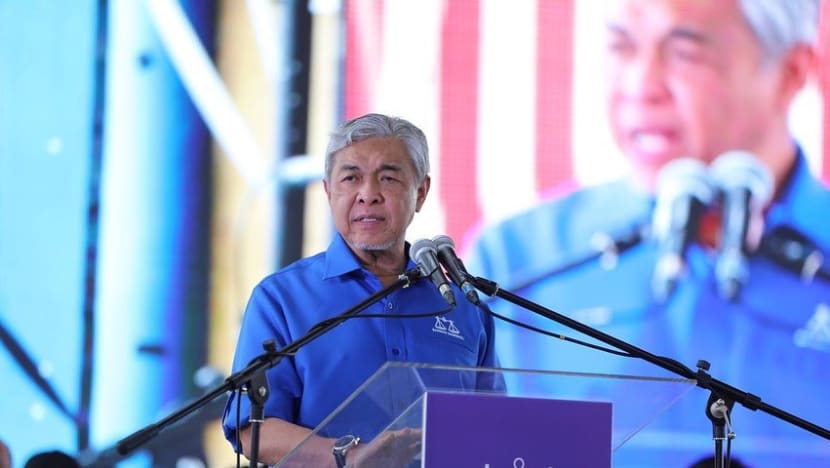 The United Malays National Organisation (UMNO) president is also facing a separate appeal by the prosecution against his acquittal in connection to the foreign visa system (VLN) bribery case.
In the earlier corruption case, the High Court had acquitted and discharged Ahmad Zahid of all 40 graft charges on Sep 23 after ruling that the prosecution had not made out a prima facie case against him, according to Malaysian media. 
However, the prosecution appealed against the High Court's decision on Sep 26 last year for its decision to acquit Ahmad Zahid. The Court of Appeal has fixed the appeal for case management on Jan 10. 
Ahmad Zahid was accused of receiving bribes totalling RM42 million from Ultra Kirana Sdn Bhd (UKSB) as an inducement to extend the company's contract as the operator of the one-stop centre (OSC) service in China and the VLN for the home ministry. Ahmad Zahid was the home minister from May 2013 to May 2018. 
He was also charged with receiving S$1.15 million, RM3 million, CHF15,000 and US$15,000 in cash from the same company. The cash amounted to about US$1.5 million.
On Dec 2 last year, Prime Minister Anwar Ibrahim appointed Ahmad Zahid as his deputy and as Minister of Rural and Regional Development. 
NAJIB RAZAK 
Former prime minister Najib Razak, who was jailed on Aug 23 last year, is looking to have the Federal Court revisit its decision to uphold his conviction over the misappropriation of SRC International Sdn Bhd's funds.
The Federal Court had previously upheld Najib's guilty verdict and dismissed his appeal to overturn the 12-year jail term and RM210 million fine in the case involving the misappropriation of RM42 million from the former unit of 1Malaysia Development Fund. 
Najib's application for a judicial review against his conviction and jail sentence will be heard in the Federal Court on Jan 19, 20 and 26. This comes after he had filed a notice of motion on Sept 6 last year to review the Federal Court's decision.
Najib was previously found guilty on Jul 28, 2020 over the misappropriation of RM42 million from SRC International, a former subsidiary of 1MDB into his personal bank accounts in 2014 and 2015. The conviction was upheld by the Court of Appeal on Dec 8, 2021 and affirmed by the Federal Court on Aug 23, 2022.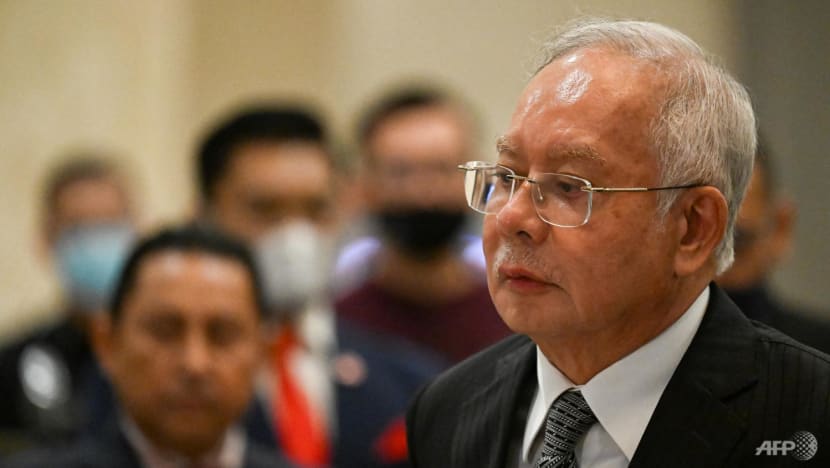 Separately, Najib's ongoing 1MDB embezzlement trial at the High Court will resume on Jan 27.
Najib faces four charges of using his position to obtain bribes - totalling RM2.3 billion in 1MDB funds - as well as 21 charges of money laundering for the same funds. 
Additionally, the High Court has also fixed Jan 30 to deliver its decision on whether to call the defence or acquit Najib and former 1MDB president and chief executive Arul Kanda Kandasamy of abuse of power with regard to the 1MDB audit report tampering charge.
In this trial, Najib is accused of having abused his position as prime minister and finance minister to instruct for the final audit report on 1MDB to be amended before it was presented to the parliamentary Public Accounts Committee. 
SYED SADDIQ 
Former youth and sports minister Syed Saddiq Abdul Rahman is currently on trial for alleged criminal breach of trust and misappropriation of funds belonging to his former party, Parti Pribumi Bersatu Malaysia (Bersatu). 
Syed Saddiq, now the president of Malaysian United Democratic Alliance (MUDA), was charged in his capacity as former chief of Bersatu's youth wing, Armada.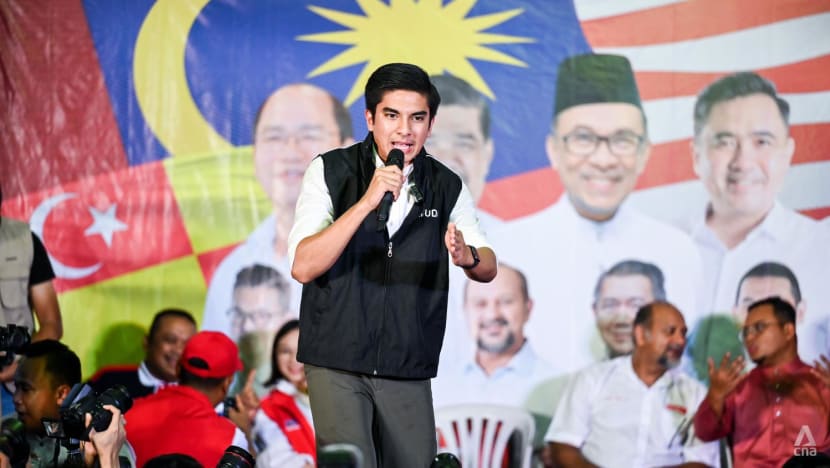 He was charged at the Sessions Court in July 2021 with criminal breach of trust involving RM1 million from Bersatu, and dishonestly misappropriating RM120,000 in donations for the 14th General Election (GE14) campaign.
The Muar Member of Parliament also faces two counts of money laundering by engaging in two transactions of RM50,000 each believed to be proceeds from unlawful activities. 
Syed Saddiq is expected to testify as the first defence witness on Feb 22, with trial dates also having been fixed for Feb 23 and Feb 24, Mar 13 and Mar 14 as well as Apr 10 to Apr 14, according to Malaysian media. 
During the recent GE15 on Nov 19 last year, Syed Saddiq won his Muar seat in a three-cornered fight after securing a 1,345-vote majority amid the controversy surrounding his involvement in the misappropriation of Bersatu's funds. MUDA has an electoral pact with Pakatan Harapan.
LIM GUAN ENG 
Lastly, Democratic Action Party (DAP) chairman Lim Guan Eng's corruption trial in relation to the RM6.3 billion Penang undersea tunnel project is expected to resume on Jan 17 and Jan 18.
Further trial dates have also been fixed in February and March.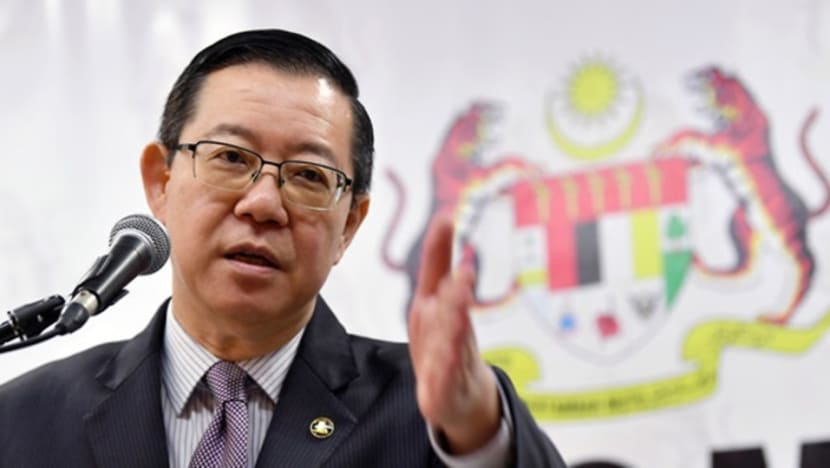 Lim, the finance minister during the Pakatan Harapan administration, was accused of using his position as the then chief minister of Penang to receive gratification of more than RM3.3 million to help a company secure the Penang undersea tunnel project from 2013 to 2017. 
He had also been charged with soliciting gratification to help the company secure the tunnel project. 
Malay Mail also reported that Lim also faces two other charges of causing two plots of land worth RM208.8 million belonging to the Penang government to be disposed of to two companies linked to the state's undersea tunnel project.