Kedah chief minister divides opinion as he leads Perikatan Nasional's bid to strengthen hold at state polls
PAS' Muhammad Sanusi Md Nor has sparked several controversies as Kedah chief minister, but observers feel the state is still PN's to lose.
ALOR SETAR, Kedah: Kedah chief minister Muhammad Sanusi Md Nor is no stranger to controversy, but his latest comments on the sovereignty of neighbouring state Penang ruffled more than a few feathers.
On May 29, the outspoken Parti Islam Se-Malaysia (PAS) assemblyman for Jeneri claimed that Kedah owns the neighbouring state of Penang.
He had previously asserted that based on historical accounts, Penang was only being leased out by Kedah. The state of Kedah continues to receive annual honorarium payments concerning Penang until today.
The backlash was swift. Both Malaysia's Prime Minister Anwar Ibrahim and Deputy Prime Minister Ahmad Zahid Hamidi criticised his comments for disputing the federal constitution, while Penang chief minister Chow Kon Yeow threatened legal action.
The police are currently investigating Sanusi for causing public mischief and abuse of network facilities, and some parts of the investigation have been handed over to the attorney-general, Anwar told parliament on Jun 6. He also called Sanusi "irresponsible".
Democratic Action Party (DAP) national chairman Lim Guan Eng, who is also Member of Parliament for Bagan, a federal constituency in Penang, had another take.
"Sanusi is making a devious political stratagem to gain political mileage for Perikatan Nasional (PN) to win Kedah in the state elections," the former Penang chief minister was quoted by the New Straits Times as saying.
With the state elections coming up, analysts whom CNA spoke to say PN seems to be favourite to win in Kedah, with some noting that the chief minister's blustery personality creates publicity for his coalition and resonates well with the electorate. 
PN STRENGTHENS HOLD ON KEDAH
Sanusi has hinted that the Kedah state legislative assembly could be dissolved after Jun 18, paving the way for Kedah to hold polls by August and potentially simultaneously with five other states - Penang, Negeri Sembilan, Selangor, Terengganu and Kelantan.
PN component parties PAS and Parti Pribumi Bersatu Malaysia (Bersatu) are governing Kedah as they hold 21 seats in the 36-seat assembly.
The Pakatan Harapan (PH) and Barisan Nasional (BN) coalitions make up the opposition with 12 seats, while the Pejuang party has two seats. The remaining seat of Gurun is vacant after former PH assemblyman Johari Abdul left to become Parliament Speaker.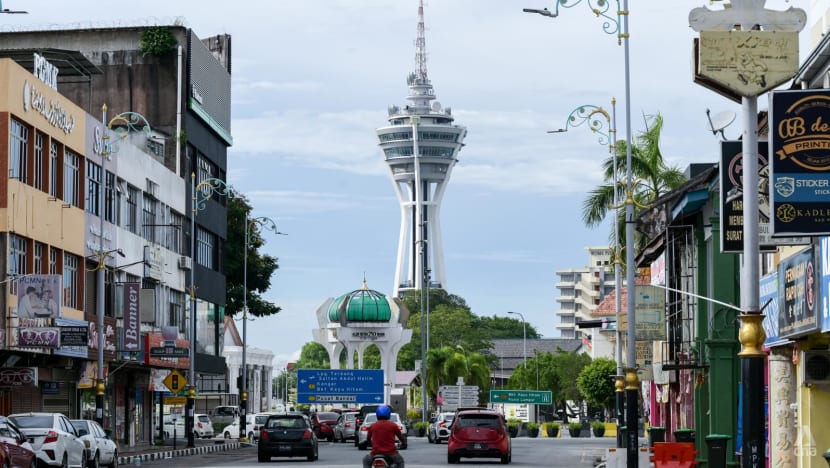 Following the previous Kedah state election in 2018, PH had formed the government after emerging with a one-seat majority. Back then, Bersatu was part of the PH coalition. 
But the coalition's collapse as the federal government in 2020 meant PN - of which Bersatu is now a part of - and Sanusi assumed control.
Sanusi told local media in January he is confident that PN can capture 33 out of 36 seats at the upcoming Kedah polls, buoyed by PN's strong performance at the 15th General Election (GE15) in November last year.
When PN won the Kedah federal seat of Padang Serai at postponed polls in December, Sanusi said his coalition could have had a clean sweep of Kedah's state assembly had the state polls been held concurrently with GE15.
PN won all but one of Kedah's 15 federal seats at GE15.
Sanusi, who is also PAS' election director and Kedah PN chief, has grown to become a central and polarising figure as his coalition heads into the polls aiming for a more convincing majority in the Kedah state assembly.
Since becoming chief minister, he has been panned for comments about women he made in a viral video, accused Putrajaya of hampering the development of his state, and is embroiled in a legal suit with Anwar for insinuating that the Prime Minister is immoral.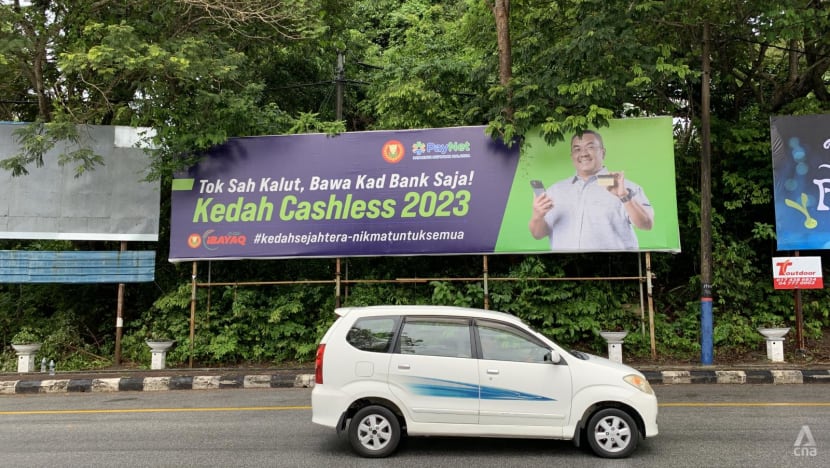 While critics - often opposition politicians - say his antics could hurt PN at the polls, some political analysts point out that his bluster resonates well with rural Malays, who make up a large portion of Kedah voters.
Kedah PAS information chief Mohd Azam Abd Samat defended Sanusi's character and compared him to a father standing up for the rights of his family.
"We only see his statements as correcting things that are wrong. If something is wrong, are you supposed to keep your mouth shut?" the Sungai Limau assemblyman told CNA.
"So, we are bringing up what we feel is our right to get. That's it. The chief minister's efforts are not intended for confrontation, but we want to fight for our state's rights. We don't threaten the rights of other states."
IT'S PART OF MY CHARACTER: SANUSI
Since the start of May, CNA has reached out to Sanusi over text for comment. He acknowledged some of these requests, but did not respond directly to questions. 
When approached once more on Jun 7, Sanusi referred CNA to a live recording on Facebook of a press conference he had conducted after a state government meeting earlier that day.
In the press conference, Sanusi told reporters it was important to note that he wears two official hats: One as Kedah chief minister and another as PAS election director.
He believes it is "unfair" that he has been criticised for what he says at political rallies, when he speaks in his capacity as election director and not chief minister.
When asked later if he feels like he goes over the top with his comments during political rallies, Sanusi said he does not think so as that is part of his character.
"I don't think it's too much. Maybe a bit … but that's why they appointed me as election director. If not, I would have been appointed as (PAS spiritual leader)," he said.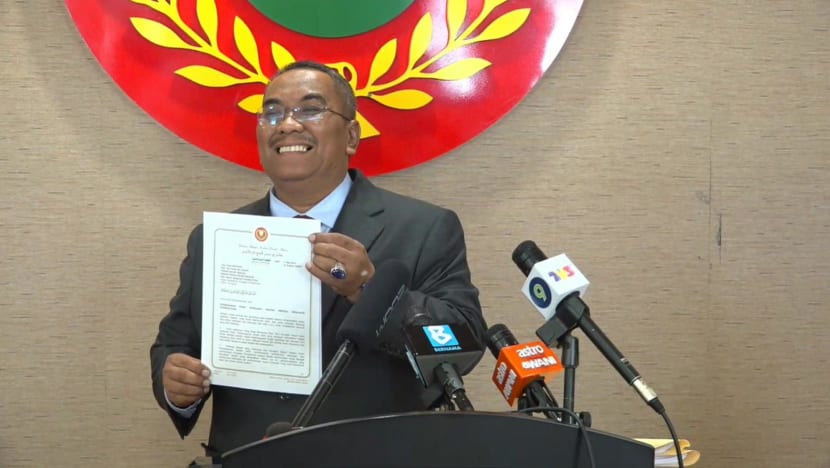 Sanusi also gave an update on police investigations into the comments he made about Penang, saying that he has given them his statement and is not worried about anything else.
"Everything I said has basis," he said, holding up a stack of documents that he claims proves his case. This includes documents related to lease payments on Penang and prior agreements involving the states, he said.
Sanusi said he has sent three official letters to Anwar to renegotiate the lease value, but has yet to receive a reply.
His aim - for now at least - is not to reclaim Penang but to raise the current annual rate of RM10.01 million to reflect current land values, he said.
"I feel like when I met (the Prime Minister) at (recent events) as chief minister, I have been polite and moderate, without any of the qualities that he described me with," he said.
"I didn't do anything wrong. If I'm wrong while competing in the political arena during rallies, this can be rebutted in other rallies."
WATER SUPPLY AND COST OF LIVING ISSUES
But Kedah BN chairman Mahdzir Khalid feels it is unbecoming for Sanusi, as a member of the Islamist party PAS, to act the way he does.
"This party sees Islam as its mission and promotes Islamic values," the former Kedah chief minister told CNA, pointing out that PAS has a lot of leaders who are ulama and ustaz (Islamic scholars and religious teachers).
"But when he does (these things), you don't see these values. So, I dont think the ulama and ustaz in the party agree with his approach, (which involves) arguing, confronting and insulting people. I think this is not a good approach. There are other ways."
While Mahdzir acknowledged that some groups - including anti-establishment types - have grown fond of his approach, he believes Kedah loses out when Sanusi goes "to war" with the federal government.
Sanusi should instead follow the example of other PAS-led states like Kelantan in taking a more consultative approach with Putrajaya, he said.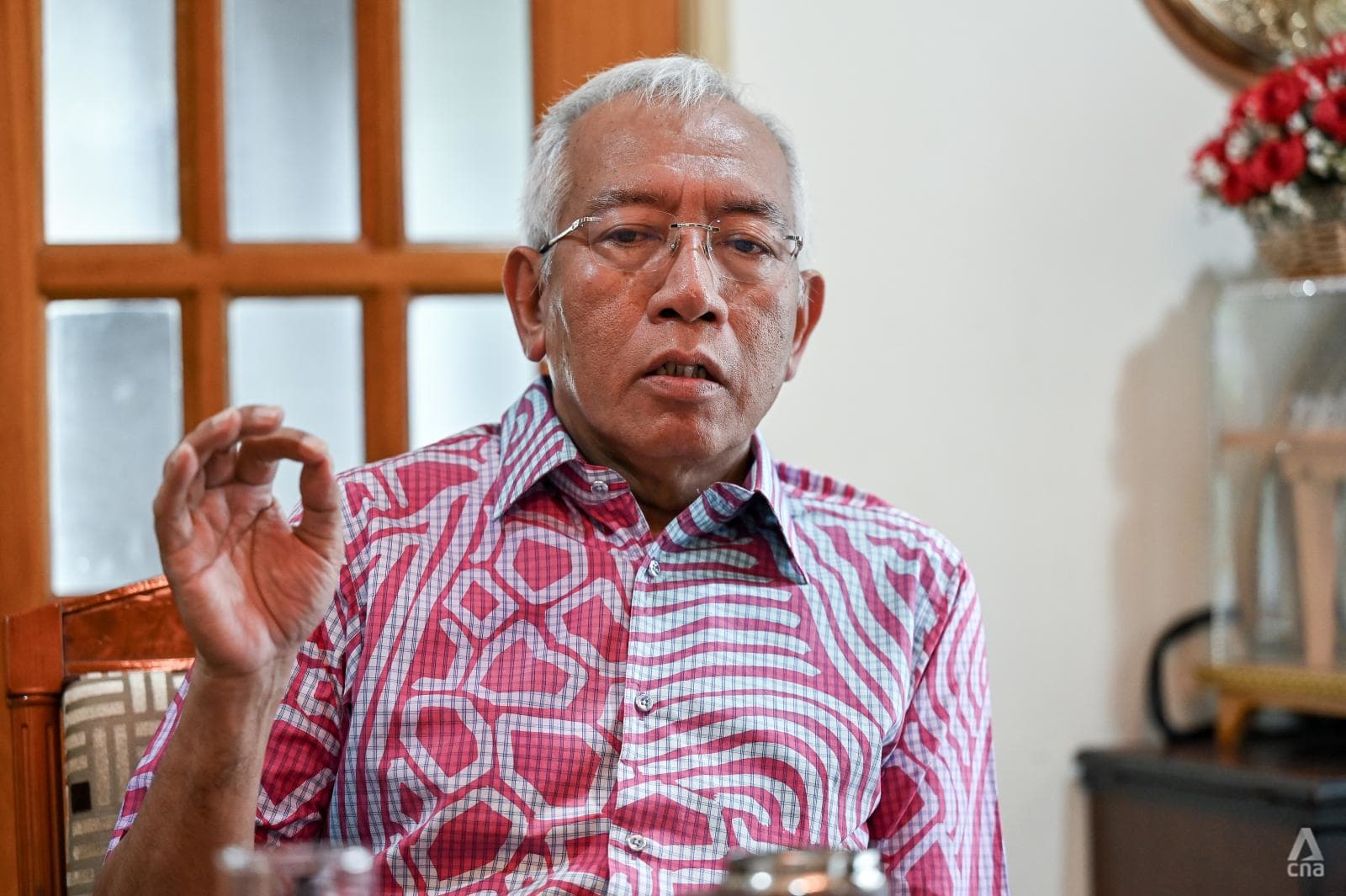 Mahdzir said federal agencies could help Kedah with perennial issues like poor road maintenance and patchy water supply. The federal government could also work with state authorities on mega tourism and development projects.
"We have water treatment plants in the state, but these are under federal budget. There's not enough water stock, and we also need new treatment plants. (This means we) need to ask the federal government for help," he said.
"You want to add more facilities, roads and infrastructure that I feel could depend on (funds from) foreign investment. This needs a good relationship between state and federal authorities."
Mahdzir said Kedahans will benefit from smoother links with the federal government, a point he stressed to woo support for PH and BN. The two coalitions will work together at the six state elections, mirroring their partnership at the federal level.
One example of a mega project that requires Putrajaya's sign-off is the Kedah Aerotropolis, envisioned to be an aviation and maintenance hub involving the Kulim international airport.
Sanusi has been trying to get the federal government's buy-in amid what he says are concerns from Penang about competition. The chief minister also said he will not need federal funding for the project, which he believes will bring economic benefits to Kedah.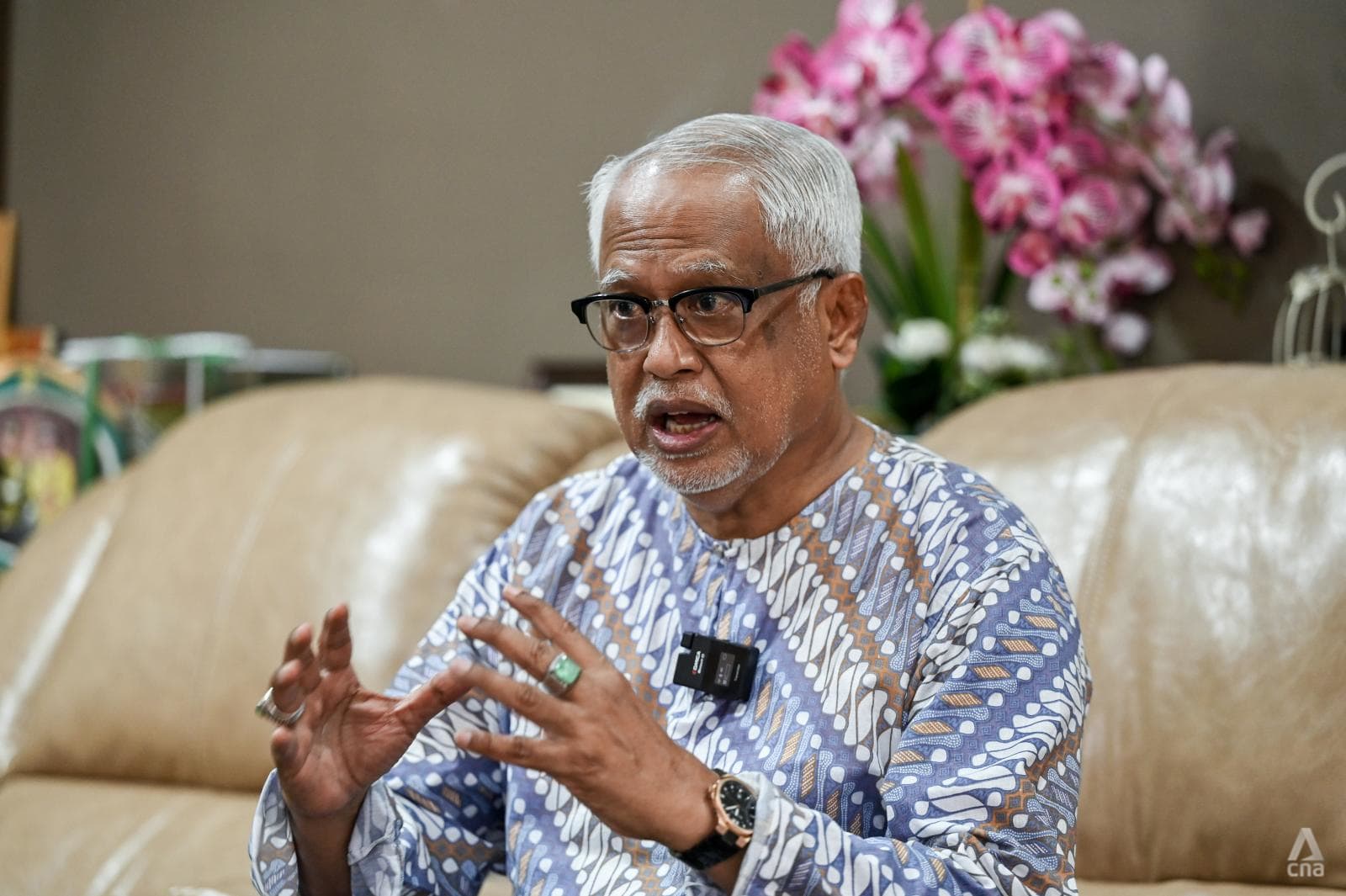 Kedah PH chairman Mahfuz Omar told CNA that while some see Sanusi as a "hero", others might not feel the same way. CNA has observed both positive and negative reactions to Sanusi's rhetoric on social media.
"The Kedah people are not happy if a chief minister comes up with statements that are disrespectful against the federal government, including personal insults against the Prime Minister," Mahfuz said.
Mahfuz claimed that the PAS-led state government has done little to allay cost of living concerns among Kedahans, unlike the federal government that has rolled out initiatives like menu rahmah, or low-cost meals.
"Heroes go on sentiments, but voters with political knowledge know that heroes don't bring changes to people and the community. To improve people's livelihoods, we need heroes that are realistic, not rhetorical," he said.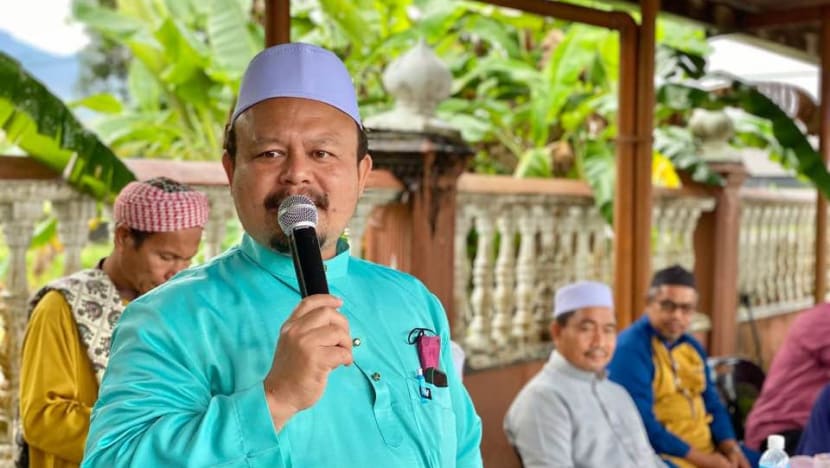 The Kedah PAS information chief Mohd Azam said the state government is in the process of distributing financial aid to residents living in extremely rural areas, through grants that these residents have requested for decades.
"We are making efforts to develop the state and help Kedahans prosper," he said.
Mohd Azam said PN will work towards Sanusi's target of winning 33 seats in Kedah, citing the positive GE15 results and what he says is Kedahans' overwhelming support for PN, based on the thousands that he claims attend its physical and virtual rallies.
"We pray to God that we will achieve what we work for," he added.
PH-BN AIMING FOR AT LEAST 16 SEATS IN KEDAH
On the other hand, PH and BN leaders have said they will place "special focus" on Kedah among the six states holding elections.
PH's Mahfuz said this comes as the coalitions are confident of successfully defending Penang, Negeri Sembilan and Selangor.
"Kedah historically has been governed by PH, BN and PAS. This special focus shows that the people of Kedah can change," he said.
"Its politics are not built on extremities. They are humble people whose politics are based on knowledge and reasonable considerations."
Since Mahdzir's stint as chief minister from 2005 to 2008, Kedah's government has been led by PAS, BN, PH and now PN.
Mahfuz said PH and BN will work towards winning 16 seats at the upcoming state election, which is the same number of seats they won at the previous state polls in 2018 without Bersatu. 
"So if we defend these seats, and each party adds one or two more seats, we can form the government. It's not impossible to think that each party can add at least one seat," he said.
PH-BN PACT A "DOUBLE-EDGED SWORD"
BN's Mahdzir acknowledged this is the first time that lynchpin party the United Malays National Organisation (UMNO) is teaming up with PH's Chinese-based DAP.
"At the start, it was difficult because for a long time we were enemies. DAP called UMNO Malay ultras, and UMNO called DAP chauvinists," he said.
"But we are a multiracial country. Chinese families have stayed here for many years … so I feel that based on this multiracialism, we can accept this coalition with conditions."
This includes upholding Islam as the official religion and ensuring the special rights of the Malays and Bumiputeras as enshrined in the constitution, he said.
Mahfuz said parties in the unity government have formed committees at both the federal and state levels, as well as jointly conducted community events to "eliminate old feelings of hate".
"We also have unity conventions, not to rewrite history, but to write new politics for Malaysia's future … to build a more united country," he added.
"We already have 19 parties in the unity government, and the voters in Kedah should see that this is Malaysia's future."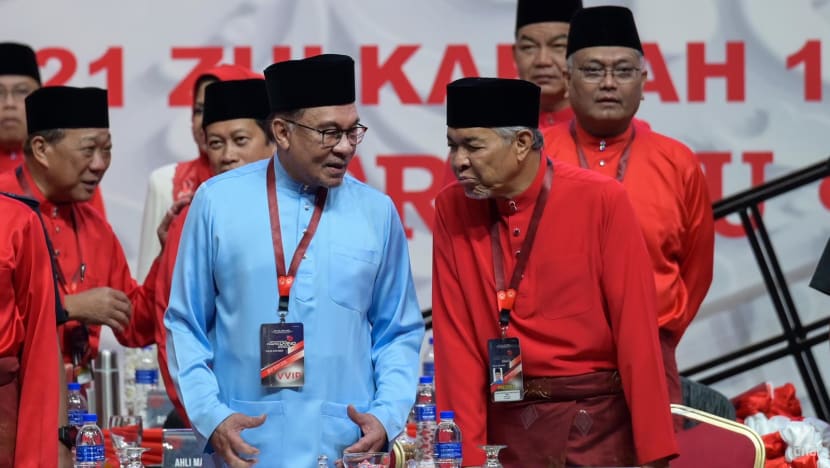 Dr Wong Chin Huat, a political scientist from Sunway University, told CNA that PH-BN is hoping to "release the pressure" on Selangor by going on the offensive in Kedah.
"By putting up a serious fight in Kedah, PN would have to spread its generals and army between Kedah and the PH states, especially Selangor, which is PN's main target," he said.
However, he feels the PH-BN pact could be a "double-edged sword".
"While they may pool votes for each other, they could also push voters who are not happy with either BN or PH towards PN," he said.
"That UMNO has not undergone renewal after two GE defeats certainly does not help in retaining its base."
Dr Wong said the "biggest" positive factor for PH-BN could be Anwar's own popularity and the political stability his coalition government has brought about.
"Voters who dread political fatigue and the negative impact of political machination on the economy in the past three years may feel strongly to want to save PH-BN," he added.
"However, just as in other states, many of these (economy-centric) voters may not stay in their own constituency and may not travel home to vote."
KEDAH PN'S TO LOSE?
For the unity government to make inroads into Kedah, BowerGroup Asia director Asrul Hadi Abdullah Sani feels that UMNO president Ahmad Zahid will need to "take a backseat" during campaigning.
The Deputy Prime Minister is currently facing corruption charges.
"Many party members did not vote for UMNO in the last election because of him, and it would be a costly mistake if Anwar allows him to become the unity government's poster boy in the state election," Asrul told CNA.
"PH-BN needs the campaigns to focus on the economy and address key issues such as the cost of living, employment and education."
Asrul believes that Kedah is "definitely" for PN to lose, as the party has turned the state into one of its strongholds.
"Based on their performance in the last general election, a convincing margin of victory is possible. UMNO has still not recovered, and (PH's) Parti Keadilan Rakyat is still not the party of choice for the rural Malay electorate," he said.
Furthermore, Asrul said Sanusi's willingness to criticise the federal government has made him "immensely popular" in the state.
"His policies have also resonated well with the voters, such as the ban on concerts, gaming, and plans to limit liquor sales," he added.
Dr Wong said while it appears that Sanusi's brash style of politics has gone down well with the Malay grassroots, some sources have suggested that many civil servants baulk at it.
"We may know if this is true when the results from advanced and postal voters - the bulk of which are military, police and civil servants involved in election and healthcare - are out," he added.
Kedah resident Abd Samat Che Noh, a retired army major who now runs a tuition centre in Alor Setar, said Sanusi will definitely win wherever he competes, but cast doubt on whether he will be reappointed as chief minister for another term if PN wins.
"When he talks, he tends to blurt things out. He can't do that as a leader; people won't respect us and think the chief minister is crazy," the 60-year-old told CNA.
PAS' Mohd Azam told CNA that his party's Kedah assemblymen have "full confidence" in Sanusi to lead the state, although he said PAS headquarters will make the final decision on his potential reappointment.
Abd Samat, who lives in the Anak Bukit state seat, feels it is difficult to predict the winner of the upcoming polls, saying this will depend on the "mood" of first-time voters, who are usually in their teens.
"I think it is still 50-50," he said, although he feels the sense on the ground is that PN assemblymen have been serving residents well.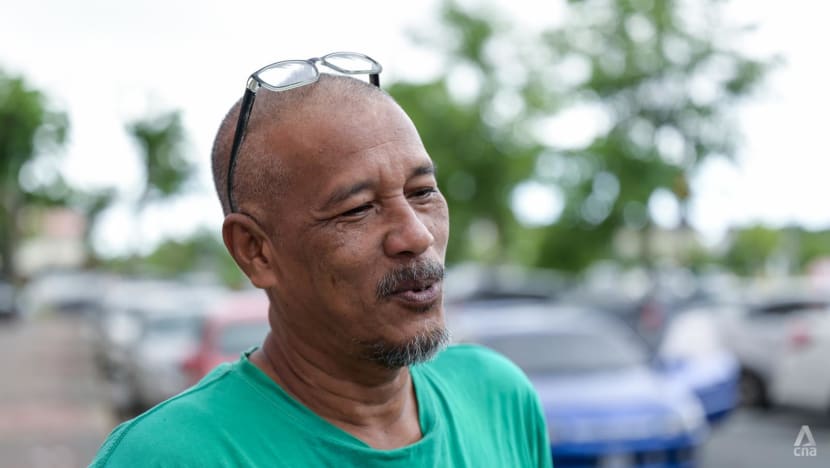 Retiree Mohd Radzi Ghozali, 57, feels Sanusi should be given another term to prove his worth.
"His political relationship with the federal government is not smooth, but … he is a humble person who meets the people with no airs. He was a villager and has that community spirit," he told CNA.
The Pengkalan Kundor resident said the PAS-led state government has done "okay" so far, but urged it to settle the water supply issue - that has persisted through different administrations - once and for all.
"The issue has always been politicised. But now I'm beginning to see pipes being laid and all that, so maybe things are moving in the right direction," he added.