Sri Lanka government asks Thailand to grant entry to former president Gotabaya Rajapaksa
Mr Rajapaksa arrived in Singapore on Jul 14 on a short-term visit pass after fleeing Sri Lanka.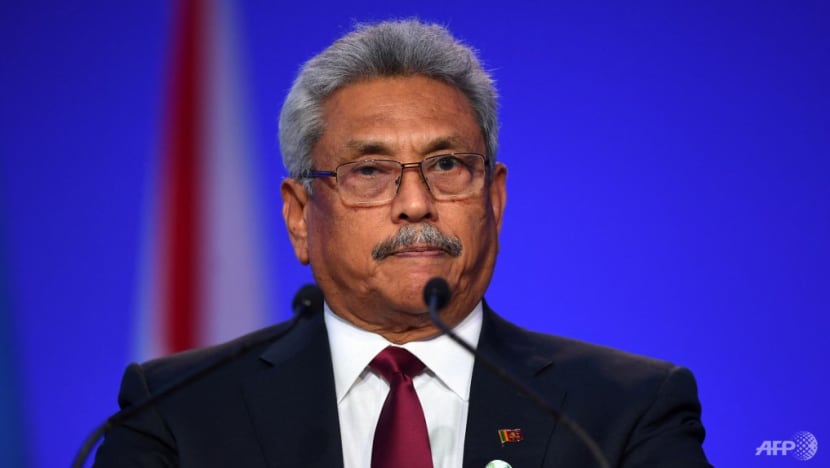 BANGKOK: The Sri Lankan government has made a request to Thailand for its former president Gotabaya Rajapaksa to enter the country, said Mr Tanee Sangrat, director general of Thailand's Information Department, Foreign Affairs Ministry, on Wednesday (Aug 10).
"The Thai side received a request for the former president to enter Thailand from the current government of Sri Lanka. The consideration was based on longstanding and cordial ties between the two countries," said Mr Tanee in a media statement.
His statement followed a report that Sri Lanka's former president is expected to arrive in Thailand on Thursday. Mr Rajapaksa fled his country last month amid mass protests over Sri Lanka's economic crisis.
He flew to the Maldives before arriving in Singapore on Jul 14. His short-term visit pass was then extended until Aug 11, CNA understands.
Singapore's Foreign Affairs Minister Vivian Balakrishnan said that Mr Rajapaksa was "not accorded any privileges, immunity or hospitality".
According to Mr Tanee, Mr Rajapaksa is not seeking political asylum in Thailand.
"The former president is able to enter Thailand without a visa for a period of 90 days, according to the 2013 Agreement on Visa Exemption between Thailand and Sri Lanka. The stay is temporary in nature with the aim of onward travel. No political asylum has been sought," said Mr Tanee in the statement.
Sri Lanka is officially in default after failing to make debt interest payments in May. Its dwindling foreign currency has crippled the economy, disrupted imports and led to shortages of fuel, medicine and other essentials.
People in the country have been increasingly overwhelmed with the soaring cost of living and inflation jumped to a record 60.8 per cent in July.
After fleeing the country, Mr Rajapaksa submitted his resignation letter from Singapore. He was replaced by former prime minister Ranil Wickremesinghe last month.