'Next breaking point would be messier': Sri Lanka's protesters retreating but demands for reforms remain
Anger continues to bubble beneath the surface, amid fears of being arrested during the state of emergency.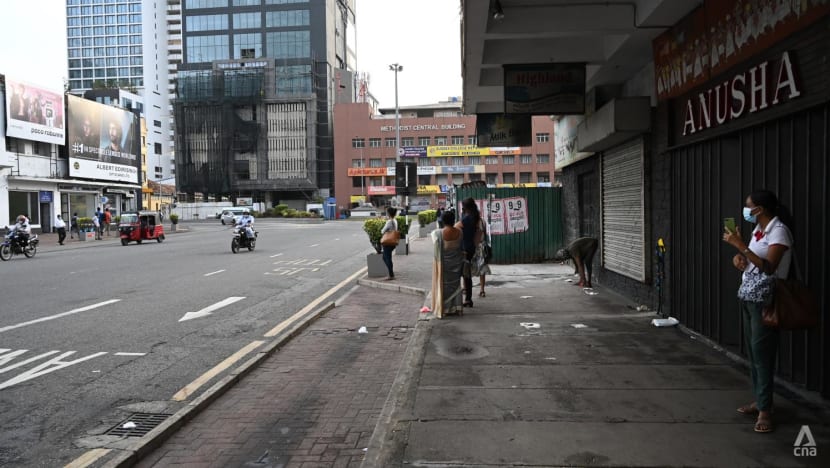 COLOMBO: There is a sense of calm on the streets of Colombo this week. Looking at the business district along the scenic Galle Face promenade, once a magnificent venue for horse racing during British rule, one might think that order has returned to the island nation.
But just a few weeks ago, angry protesters stormed the presidential palace and his ocean-front office, demanding the resignation of then-president Gotabaya Rajapaksa. The latter fled to the Maldives on a military aircraft, before flying to Singapore and submitting his resignation letter.
Today, the country has a new president named Ranil Wickremesinghe, who was sworn in last week after winning a parliamentary election.
On the streets, most of the demonstrators have gone home. Yet underneath the calm surface, anger continues to bubble amid arrests of anti-government protesters and continued shortages of food and fuel. 
"A great suppression is going on against all the protesters, all the organisers and everyone who supported and took part in the protests," Buddhi Prabodha Karunaratne claimed.
He is a spokesperson for the Black Cap Movement, which forms part of the anti-government protests against the Rajapaksa regime. 
Mr Karunaratne spoke to CNA through the phone from an undisclosed location. At least seven political activists have been arrested recently so far, according to local media.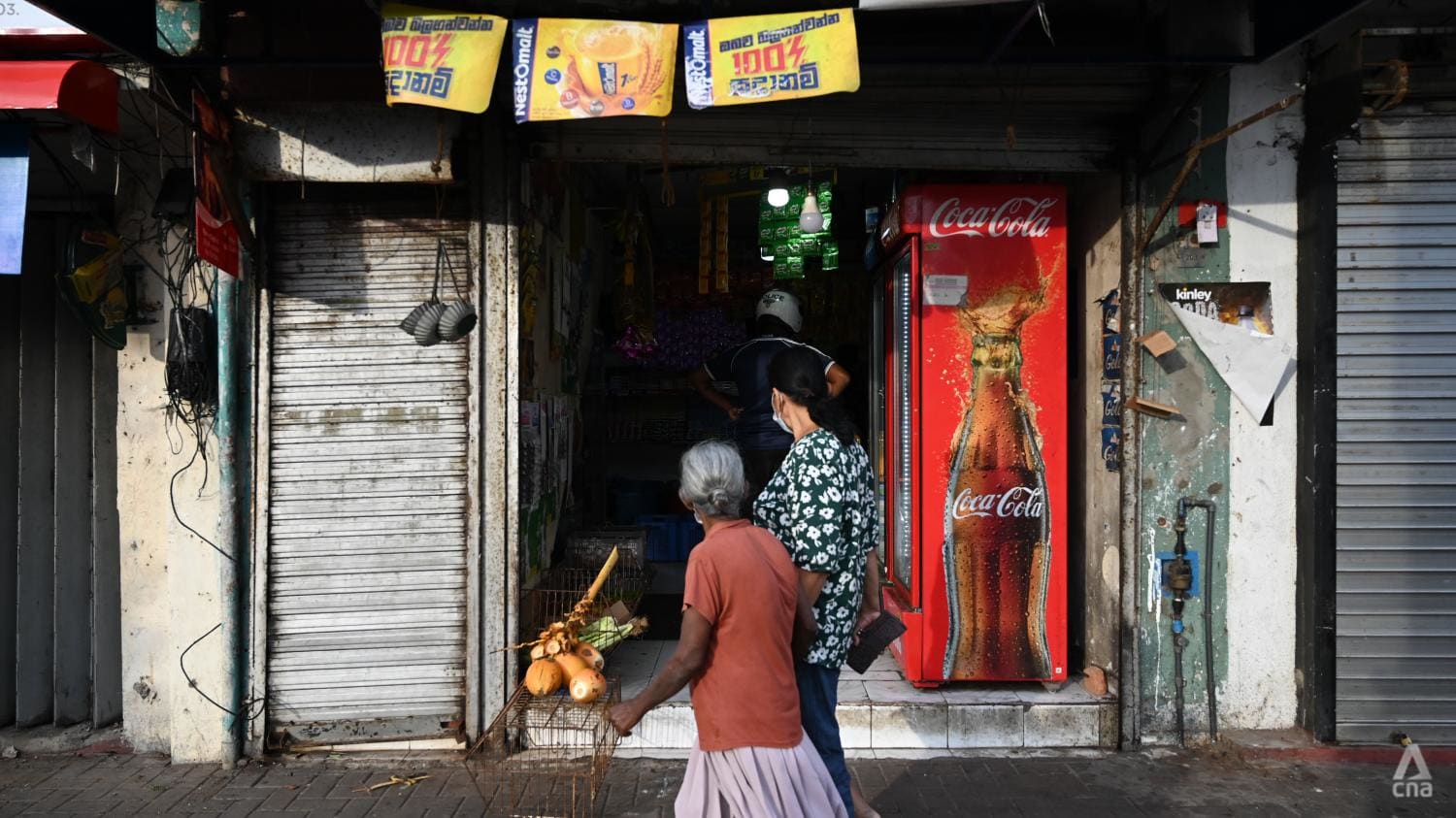 On Thursday (Jul 28), the parliament extended the state of emergency initially declared on Jul 17 by then acting president Mr Wickremesinghe to restore order in the country. 
The emergency laws give the police and the military powers to search, arrest and detain people for up to 72 hours before they are produced before a court, if they are believed to have committed or been involved with certain offences.
The recent arrests have instilled fear into many prominent protesters as they could be held in detention without the public knowing their whereabouts or well-being for days.
"It is scary … If they do it legally - like take a warrant, arrest them and bring them to court - then it's completely fine. We can answer for the things we did," Mr Karunaratne said, adding that there are fears that activists may be detained without the public being informed. 
Most of the demonstrators have left the protest site in Galle Face in Colombo. Still, their demands for crisis management, reforms and general elections remain.
On Wednesday, Mr Wickremesinghe, the new president, acknowledged the protesters' call for change while addressing the staff at his United National Party headquarters.
"The president mentioned that everyone is allowed to engage in peaceful protests according to the law of the country. Those who were involved in the struggle also have the same right and he saw the participation of young people with different talents," the presidential office said in a statement on Jul 27.
However, with the state of emergency in effect, non-peaceful activities are not likely to be tolerated.
ENERGY SECURITY, POLITICAL STABILITY KEY FOR NEW REGIME: ANALYST
As Sri Lanka's economic collapse continues to unfold, people have been increasingly overwhelmed with the soaring cost of living, driven by spiralling inflation and foreign exchange shortages.
The country is officially in default after failing to make debt interest payments in May. Its dwindling foreign currency has crippled the economy, disrupted imports and led to shortages of food, fuel and other essentials.
According to the Central Bank of Sri Lanka, the overall inflation rose from 45.3 per cent in May to 58.9 per cent in June, driven by the monthly increases in both food and non-food categories.
Data from the Department of Census and Statistics showed food inflation alone rose to 75.8 per cent last month from 58 per cent in May. During the same period, transport inflation jumped from 76.7 per cent to 96.8 per cent.
In Colombo, queues of vehicles stretch for kilometres as drivers sometimes spend days in line to fill their tanks.
Hours of blackouts have continued to occur across the island nation of 22 million people as power generation is interrupted.
Political analyst Ranga Kalansooriya told CNA: "The country needs two drastic solutions. Number one, energy security. We need energy - fuel, gas and whatnot. 
"Then, we need political stability. If incumbent president Ranil Wickremesinghe cannot deliver these two, definitely the protesters will be back on the streets."
"So far, we have seen the energy sector slowly recover. The cooking gas supply is slowly coming back to normalcy," he noted.
Still, Dr Kalansooriya, who is a senior advisor at Sri Lanka-based think-tank Factum, believes the new government has to do more to alleviate the people's suffering.
He added that the country's current leaders need to prove they are not working for the Rajapaksa political dynasty and are committed to economic and political reforms.
"Both are yet to be seen because economic reforms are to be done with the IMF  (International Monetary Fund). Negotiations have restarted. So, we are expecting that within the next two months, the agreements will be reached but it's not yet confirmed," Dr Kalansooriya said.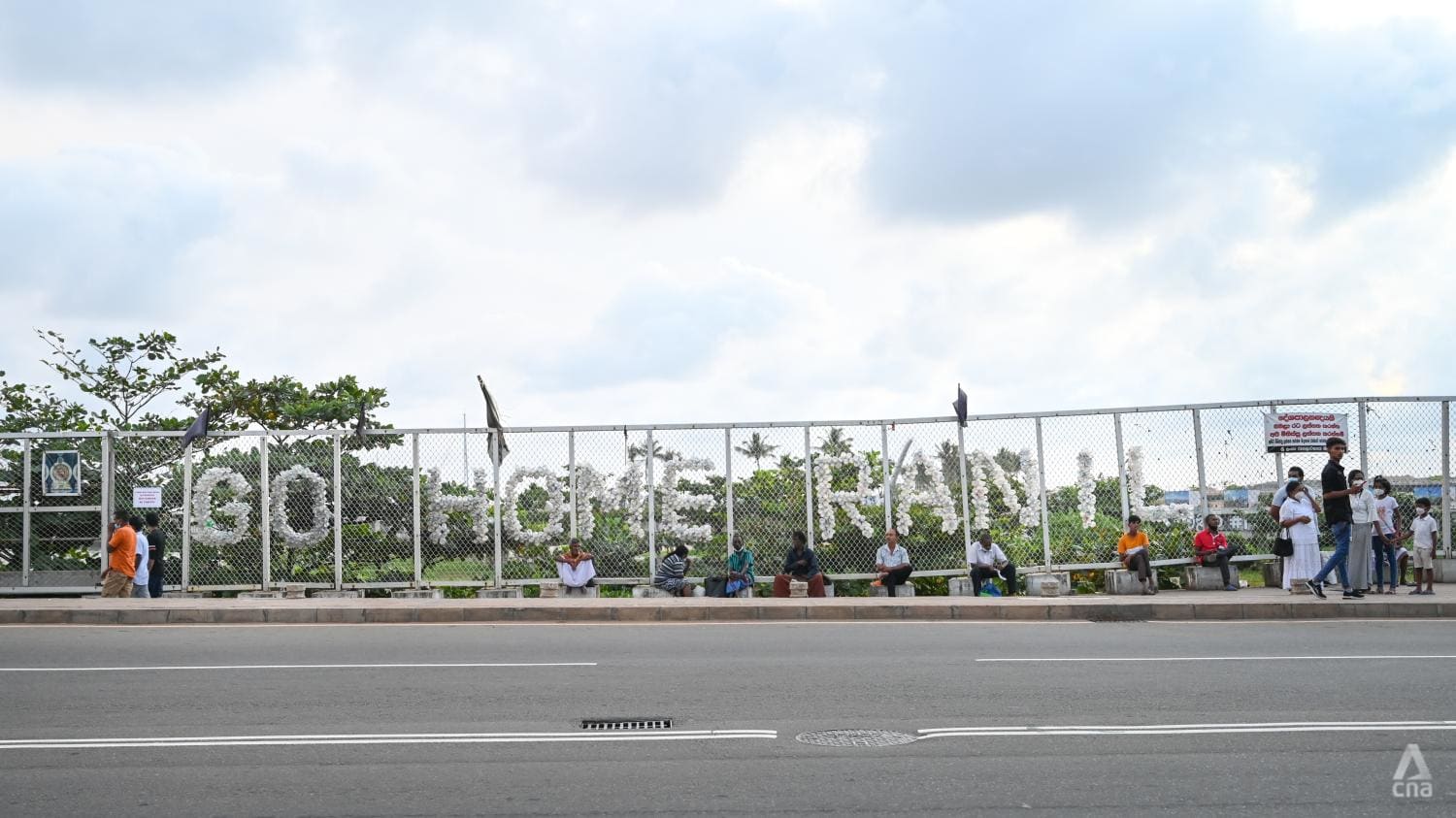 "ALL OF THEM ARE TOGETHER WITH RAJAPAKSA"
For many Sri Lankans, however, their new president does not represent the will of the people. Mr Wickremesinghe's presidency was confirmed after a parliamentary vote - involving many lawmakers with close ties to the former president - and not a general election. 
"It wasn't the people's choice. It was Rajapaksa's deal to get him in," said protester Rebecca David.
The mother-of-two has been actively involved in the anti-government protest that successfully drove out former president Rajapaksa. 
She believes that for the country to survive the crisis, it needs a free and fair election that would provide Sri Lankans with a stable government, legitimate representatives and political reforms.
"All of them are together with Rajapaksa," she said.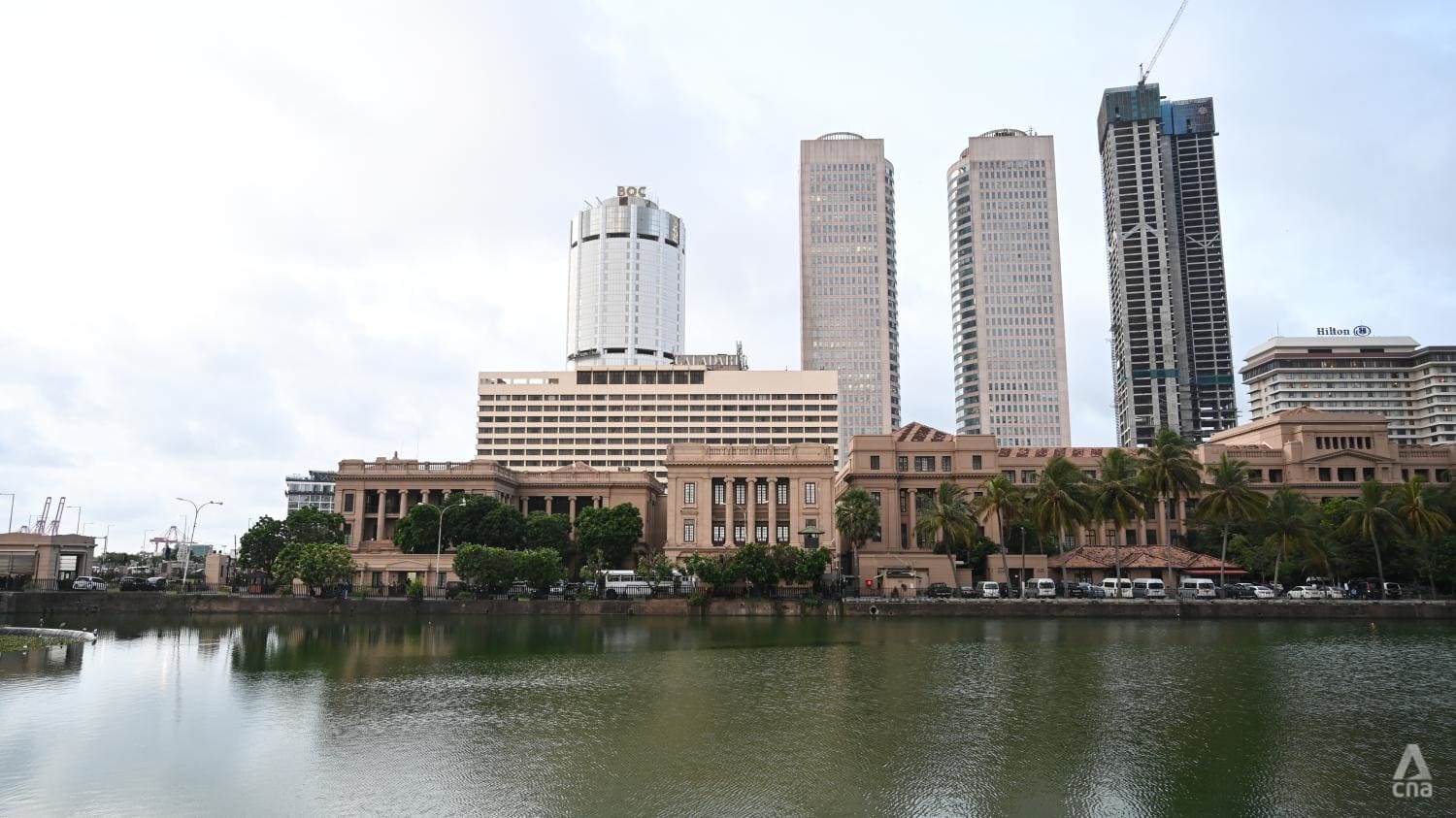 Many Sri Lankans see Mr Wickremesinghe's government as an extension of the Gotabaya Rajapaksa regime which they drove out of the country. 
There has been talk about Mr Rajapaksa returning to Sri Lanka soon.
"They are still pulling the strings. They're still here. Only one Rajapaksa left - the former president. And now, we are hearing that he is coming back," said Dr Kalansooriya.
"If former president Gotabaya Rajapaksa is coming back and the rest of the family are pulling the strings, that will be a trigger for another wave of protests on the streets. I don't think people will tolerate that."
On Friday, Mr Wickremesinghe issued a written invitation to all parliamentarians, asking them to join an all-party government and restore social and economic stability.
"The government is trying its best to tackle the economic crisis and political instability and set them on the right track. Accordingly, basic planning is underway for economic reform programmes and the government is taking necessary steps to restore the economic stability," he wrote in a letter published by the president's office.
"However, I am of the view that the political parties represented in parliament, intellectual groups and civil society must come together to create a programme that would solve the problems faced by our country," he added.
PROTESTERS WATCHING FOR SIGNS OF REFORM
At Galle Face, protesters are retreating from the campsite near the presidential secretariat. But they are monitoring the country's new leadership closely.
"Now, the struggle is on the political ground, not on the streets. The non-violent actions on the streets won't be the right way to address Ranil Wickremesinghe, his regime and his government," said Mr Karunaratne from the Black Cap Movement.
Anti-government protesters called for the interim government to restore social, political and economic stability in the country but only for a limited period of time. They also demanded constitutional amendments to limit the president's powers and various reforms.
According to Mr Karunaratne, they consider Mr Wickremesinghe as part of the old Rajapaksa regime and want a general election to take place in the coming months. 
"If there is no election in the coming months, I don't think there will be anything that could stop another people's uprising," he told CNA.
Meanwhile, the crisis continues to deepen in Sri Lanka.
On Thursday, the World Bank Group expressed its concern about "the dire economic situation" and its impact on people in the country.
It said in a statement that there are efforts to repurpose resources under existing loans in its portfolio and about US$160 million of these funds has so far been disbursed to meet urgent needs.
However, the World Bank does not plan to offer new financing to Sri Lanka "until an adequate macroeconomic policy framework is in place".
"This requires deep structural reforms that focus on economic stabilisation, and also on addressing the root structural causes that created this crisis to ensure that Sri Lanka's future recovery and development is resilient and inclusive," the statement read.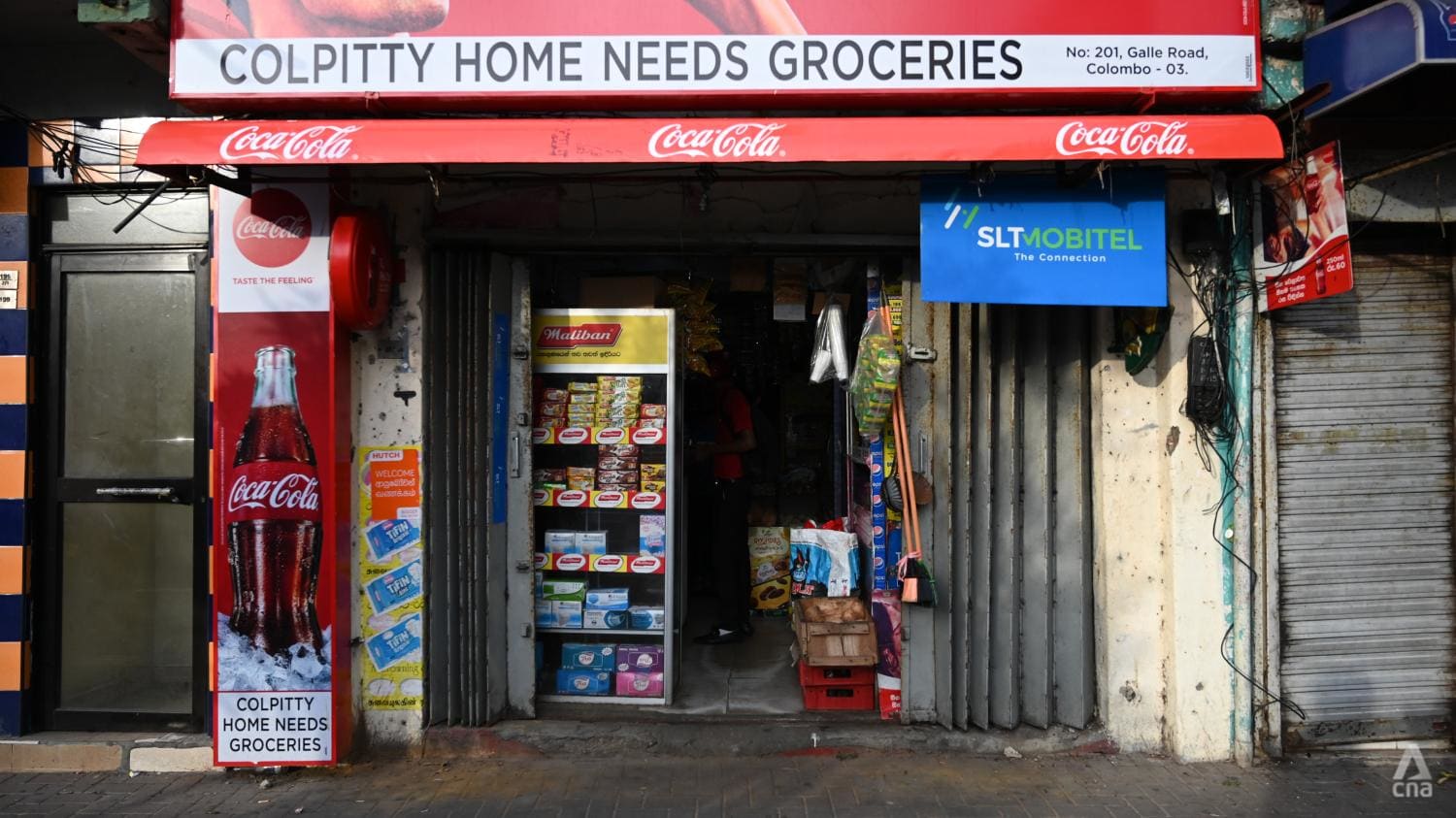 On the streets, the sense of frustration amid prolonged shortages of fuel, food and medicines is evident.
For the new president, alleviating the people's suffering and getting the country out of the worst economic crisis in decades remains an enormous challenge.
The whole country is relying on him and there is growing pressure for him to perform fast to avoid a humanitarian crisis.
"If there are queues for rice and dal and all these essentials, that would be the end of us. That would be another breaking point and that breaking point would be messier than the previous one. That's what I'm afraid of," said Mr Karunaratne.