Vegetable prices rising in Malaysia amid sustained period of wet weather
Record high prices of some vegetables in Malaysia could have a knock-on effect on Singapore, says the chairman of Yong Peng vegetable farmers association.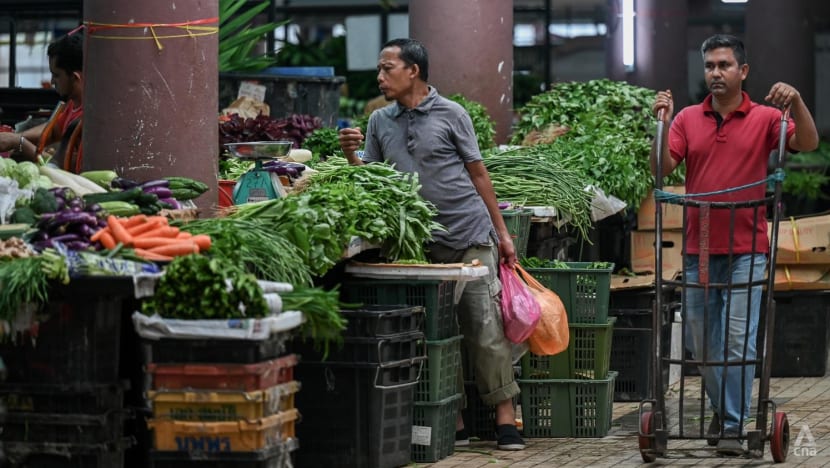 KUALA LUMPUR: A sustained period of wet weather in Malaysia has resulted in higher vegetable prices, sellers and farmers' associations told CNA on Friday (Feb 3).
"It's the rainy season now and there's been no sunlight, so naturally the prices of vegetables will go up," Kuala Lumpur Vegetable Wholesaler's Association president Wong Keng Fatt said.
Mr Wong said the lack of sunlight means vegetable farmers have a smaller yield, and the lack of supply in turn pushes up prices.
"It's been raining everywhere, so the plants in farms everywhere cannot grow. This has been going on for the past two weeks," he added.
Mr Wong said vegetables like tomatoes, cucumbers and long beans have seen a 50 per cent to 100 per cent increase in price. 
For instance, he pointed out that tomatoes now cost RM10 to RM11 (US$2.34 to US$2.58) per kg when bought wholesale, compared to RM4 to RM4.50 per kg before Chinese New Year last month. In supermarkets, they are sold at around RM13 per kg.
Mr Wong said he does not not know when prices will dip, adding that this will depend on the weather. "There's been no sun the past two days. If there's no sun, it will be difficult."
The Malaysian Meteorological Department said in a statement on Friday that the country is now in the monsoon season, which started in November last year and is expected to last until March.
"In February 2023, most states on the peninsula will get an average level of rainfall, that is between 50mm to 250mm, except for Perlis, Kedah, Pulau Pinang and Hulu Perak that will get slightly above average rainfall of 50mm to 180mm," the department said.
INCREASED COSTS PASSED ON TO CUSTOMERS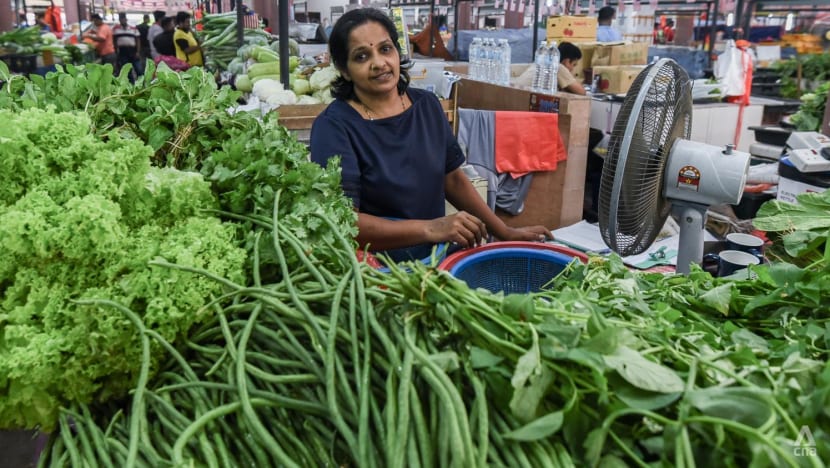 The rise in vegetable wholesale prices has also led to consumers paying more for their greens.
"Because of the rain, my supplier has hiked prices between 10 per cent to 30 per cent," said Ms Sarasvathi Arunachanan Pillai, who sells vegetables at Pasar Besar Klang in Selangor.
The 53-year-old pointed out that her supplier now sells spinach at RM4 to RM5 per kg, up from RM1 to RM1.50 per kg last week.
"We are not sure how to sell our products as the prices (they sell at) are already comparable to supermarket prices," she said, noting that sellers are forced to increase the prices.
Another vegetable seller at the same market, Mr Lingam Krishnan, said he was disappointed with the price increases. His long beans now have a cost price of RM19 per kg, up from RM8 per kg.
"My supplier said it was because of the rain. If one person was selling at this price, it's okay but now everyone is selling at this price. It's crazy," said the 50-year-old.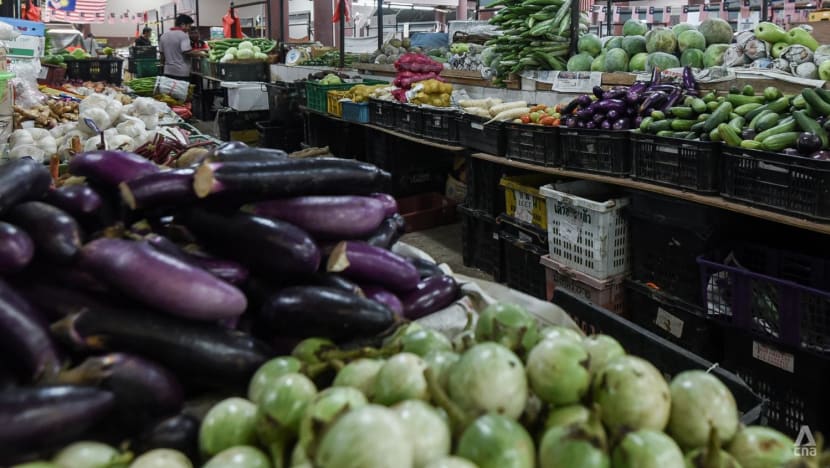 A check at the morning market in Overseas Union Garden in Kuala Lumpur also revealed that prices of some vegetables have gone up by up to 100 per cent in the past month.
These include staples such as tomatoes, lady's fingers, long beans, and eggplant. 
A seller who only wanted to be known as Mr Wong said that tomato prices have increased from RM4 to RM10 per kg, long beans from RM6 to RM14 per kg, while lady's fingers have increased from RM6 to RM15.
"Our customers have been grumbling more recently. Even slight price (increases) affect them, so what more when prices increase by more than double," he said. 
Mr Wong said he was told that extreme weather has been the main cause for the hike in prices.
"I buy the vegetables at expensive prices, so I have no choice but to sell them at expensive prices as well. I however keep less stock of the expensive vegetables as I am afraid that I won't be able to sell all of it off," he added.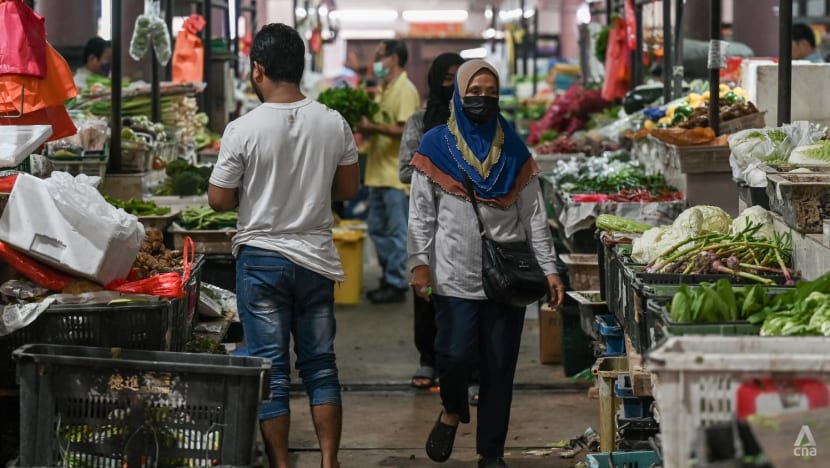 Over in the southern state of Johor, Yong Peng Vegetable Farmers Association chairman Cheng Tai Hoe told CNA that many vegetables are seeing record prices at the moment, including cucumber which now sells for RM9 per kg.
He said that heavy rain was the main cause of the price increase, coupled with growing labour costs and fertiliser, among other things.
When asked if there would be a knock-on effect on vegetable prices in Singapore, he predicted that prices will also rise across the Causeway. However, he said that the increase may not be felt that acutely in Singapore due to the stronger Singapore dollar.
"If we increase the price by RM3, they might increase it just by one Singapore dollar so it might not affect them as much," he suggested.