Ohmyhome
SME Ohmyhome strives to foster healthy work-life integration. Its company culture emphasises that parents should not compartmentalise their lives, due to workplace expectations of leaving parenting at home and being an employee during office hours.
Mums and dads are encouraged to bring their little ones to work, with meeting rooms doubling as playrooms. As such, new mums can still be present with infants and toddlers at work. "Never have I felt the need to choose between my family and career, because my company values family just as much as I do," says Benjienen Toledo, Ohmyhome's Digital Marketing Manager. The company organises fun-filled family events too, such as its recent Bring-Your-Family-to-Work Day 2019. Staff and their families were treated to party games, a movie screening, face painting, a karaoke session as well as a buffet. And Ohmyhome's initiatives have not gone unnoticed − the company was invited to share about its family-friendly values at the Families for Life Council's Employer Networking Seminar in 2019.
To support employees during COVID-19, Ohmyhome has provided a COVID-19 survival toolkit comprising of learning resources for parents with kids, recommendations for at-home activities, self-care tips and free online classes. "Our bosses Race and Rhonda also surprised over 20 staff members with treats and meals sent through delivery platforms to cheer us on," said Toledo.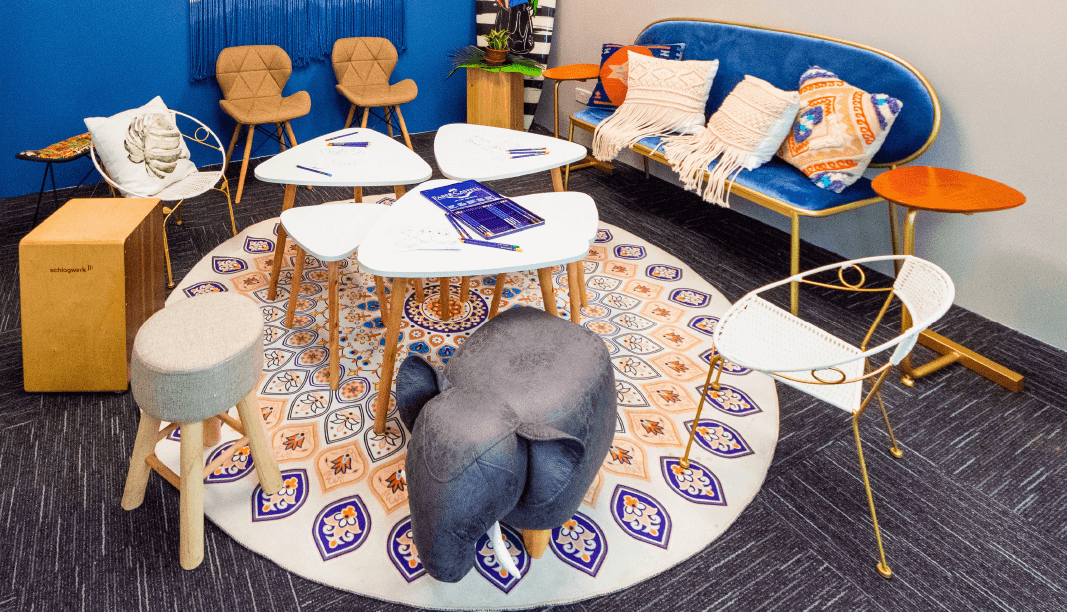 Ohmyhome's family-friendly spaces within the office for staff and their family
HP Inc Singapore and Hewlett Packard Enterprise (HPE)
"Being able to cater to those who have families is something we value − it helps us drive huge business impact, retain the industry's best talent and build a sense of pride in our workplace," says Sowjanya Reddy, Head of HR, Greater Asia, HP Inc. HP Inc's 'Best Work Environment' policies include flexible working arrangements like adjustable working hours, part-time and work-from-home options. Recognising that employees may have personal demands requiring miscellaneous time off, the company offers child and infant care leave, adoption leave, shared parental leave, examination leave, unpaid leave of absence and extended medical leave of absence for critical illness.
Acknowledging that parents would still want to develop their career, HP Inc promotes continuous learning as well. "We continue to roll out leadership development offerings, from internal rotations that improve career path options, to supporting employees in advancing their education through tuition assistance programs or additional external upskilling," says Reddy.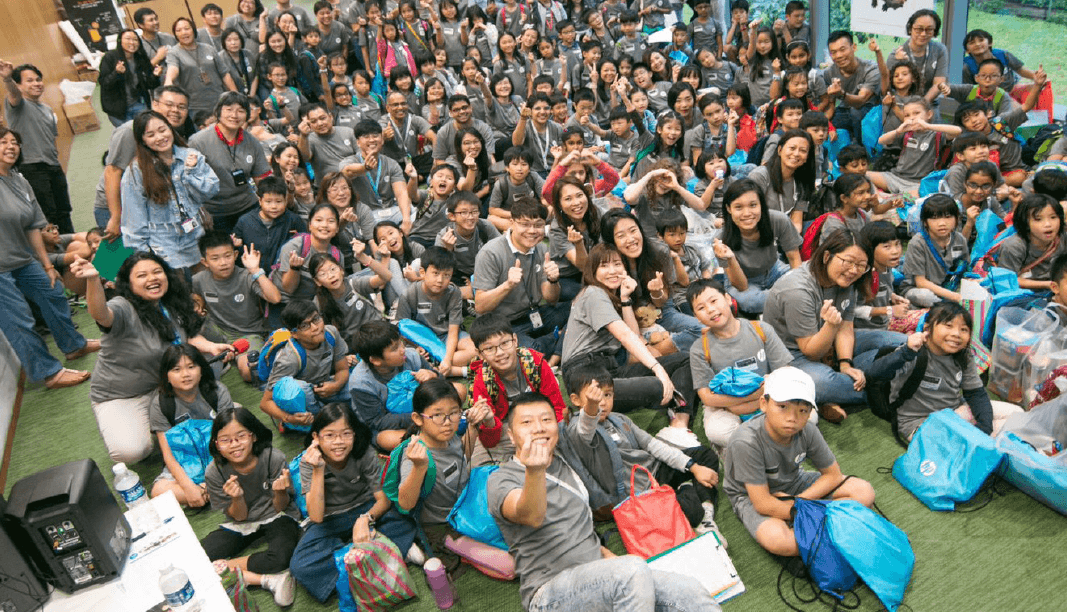 The HP family event organised by the company for their staff and family
As for Hewlett Packard Enterprise (HPE), the company offers an impressive 26 weeks of paid parental leave for new parents, within the first year after the birth or adoption of a child. Implemented in October 2019, the leave policy represents an increase of 10 weeks for mothers, and 24 weeks for fathers in Singapore. HPE's Parental Transition Support initiative also gives new mums and dads the flexibility of working part-time for up to three years after having or adopting a child. "At HPE and in HPE Singapore, we want all our team members to be reaching their full potential in their careers," says Rohini Sachitanand, APAC HR Director, HPE. "This means supporting them as they grow their families as well. HPE also recognises the importance of equal parenting and the role that an inclusive workplace culture can play in supporting it."
HPE has also curated a series of "Community Calls" webcasts, featuring advice from wellness and parenting experts on how to navigate unique challenges during the COVID-19 pandemic. Its intranet Parents Resource page provides practical tools and support as well, include activity booklets, homework support tips, an HPE Parents community chat group and information on how to keep balanced during these difficult times.
KPMG Singapore
Another firm that recognises the importance of supporting parents, KPMG Singapore strives to make it easier to integrate work and home demands. The company stands out for its workgroups created specially to support parents and working women. Moms & Pops @ KPMG is a parental support group that champions ideas promoting work-life balance, and organises family-based activities like parenting talks, Christmas parties and Bring Your Kids to Work day. There's also ZEAL, a Women@Work group that invites employees to inspire positive change towards gender diversity and equality. Its family-friendly policies include the Take Charge initiative, which includes flexi-hours and flexi-place work. Employees are given the autonomy to decide how best to schedule their day and where they work from, with open communication between teams. "If employees need to pick up their children during lunch time, or take two hours off to accompany their ageing parents for a medical appointment, they're able to do so and then make up for the hours later in the day or week," explains Ang Fung Fung, Partner and Head of People, KPMG Singapore.
Ang also stressed the importance of looking out staff well-being during the COVID-19 pandemic. "We have been offering online fitness classes and e-articles on our intranet to help all our employees adjust to this new normal. Many have to contend with the needs of elderly parents and children while working from home, and our flexi-work arrangements have proven to be extremely effective during this time too," she said.
As an equal opportunities employer, family-friendly policies go a long way in keeping up employee morale, in turn raising productivity while attracting and retaining staff."
Ang Fung Fung, Partner and Head of People, KPMG Singapore.
Absolute Kinetics Consultancy (AKC)
This SME has won a slew of awards for its pro-family policies, including the MOM Work-life Excellence Award (2010), TAFEP Exemplary Employer Award (2012) and NTUC WDS Most Enabling Companies for Dads (2014). Its work-life benefits include first day of school leave, child study grants, enhanced paid child care leave (2 days on top of MOM-stipulated childcare leave) and eldercare leave. Staff are also allowed to leave work a few hours earlier once a month to spend time with loved ones, and there's even a $50 cash grant for dining with one's family. Different departments are cross-trained so staff can cover for one another as well, providing more relief to working parents who need to take time out for their kids.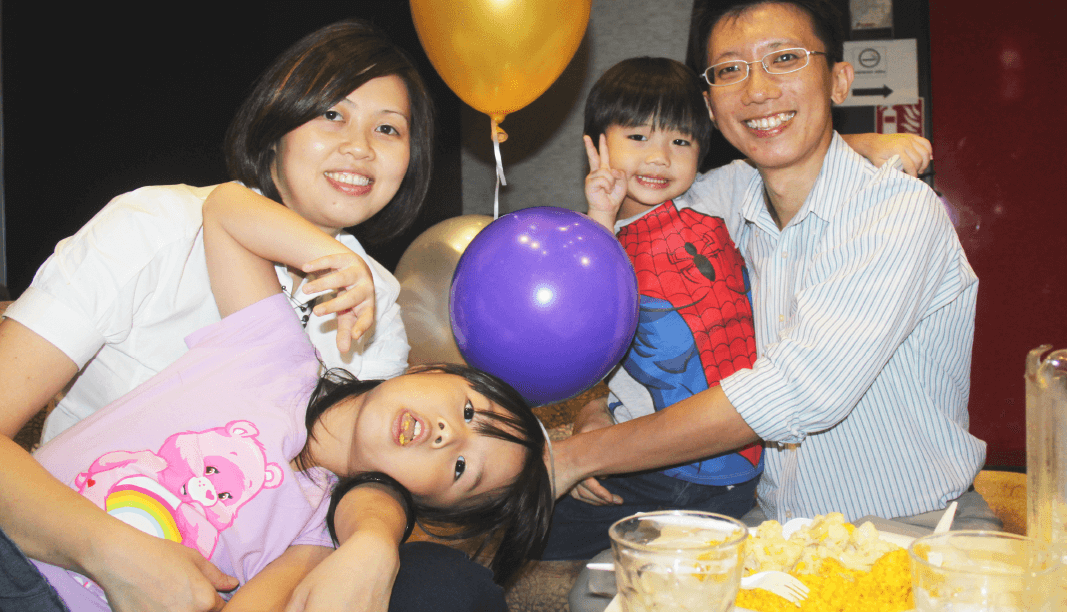 AKC's annual Dinner and Dance event, where staff are encouraged to bring their families to enjoy the evening
"Employees nowadays do not only see monetary rewards as a key factor in joining any organisation," notes Alvin Yap, AKC's HR Director & Corporate Comms Manager. "Work-life initiatives let employees know that their workplace is inclusive, with family-friendly policies that cater to individuals from different backgrounds. For instance, single parents, mature employees and primary caregivers."
Yap adds that a support group has been created to help employees tide through the COVID-19 situation. The group has gathered through Zoom and Whatsapp to discuss day-to-day issues and share advice with one another. "For example, a new father was recently asking about help for a specific milk formula as it was difficult to locate stock. A fellow staff member promptly helped him out and gave him suggestions for where to buy it," says Yap.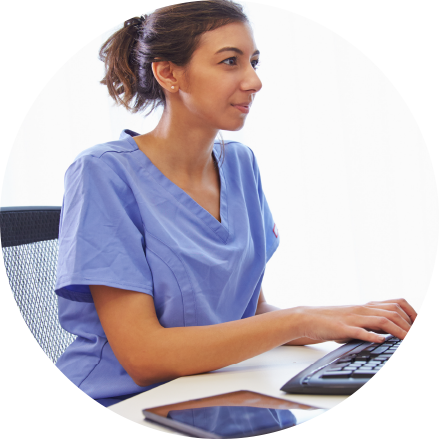 KKH offers flexible work arrangements aimed at easing the burden of family commitments. Mums and dads can opt for a 5-day compressed work week, 12-hour shift rotations, as well as flexi-time and part-time work schedules.
KK Woman's and Children's Hospital (KKH)
The hospital has consistently been recognised for its efforts to promote work-life harmony, having won several 'family friendly' firm awards like the 2014 Best Company for Mums award by NTUC and the Tripartite Alliance for Fair and Progressive Employment Practices. Parents will appreciate its on-site childcare centre for children aged two months to six years as well, with special rates for employees. Additionally, KKH offers flexible work arrangements aimed at easing the burden of family commitments. Mums and dads can opt for a 5-day compressed work week, 12-hour shift rotations, as well as flexi-time and part-time work schedules. Nursing mums can also access well-equipped lactation rooms, a special lactation facility for storing breast milk and even lactation counseling by experts. There are numerous family events for staff too. An annual Kiddies Day lets parents introduce their little ones to their work environment. KKH is an ardent supporter of Eat With Your Family Day as well, encouraging staff to bond with their loved ones through sharing a meal.