The name says it all: this organisation is about celebrating and promoting fatherhood and getting dads to play a more active and involved role in parenting. Founded in 2009, CFF conducts parenting talks, adventure camps and breakfast preparation sessions. It also reaches out to underserved community groups like former convicts and youths at risk, as well as holds workshops for expecting and married couples. On a larger scale, the centre is known for its annual, nation-wide events like "Back to School With Dad" and "Celebrating Fathers". Because families bond better over meals, CFF is also behind the iconic "Eat With Your Family Day", which is held on the last Friday of each school term. It encourages workplaces to let their employees leave work earlier at 5pm so that they can dine with their families.

To engage families who are spending more time at home due to COVID-19, Centre for Fathering has offered additional resources too. These include conversation starters extracted from the DADs for Life "Knowing Me Knowing You" family card game, and DADs Guides with useful tips for fathers on COVID-19. Facebook Live and Zoom sessions have also been organised for fathers to meet up virtually and support one another.
Support groups for mothers
There are several of these community groups for mums, whether they are looking for support in their neighbourhood, are first-time mothers or are juggling a career with kids.
For new mums, the New Mothers Support Group is a boon. The idea is to bring together expectant mums and parents of young children to share their experience and tips. Members enjoy discounts at selected businesses, get invites to events and talks, and other perks. It also offers a social calendar of play dates and walks around Singapore, including the Botanic Gardens. This way, both you and your child can make new friends. Online events held during the Circuit Breaker have kept mums engaged as well, such as virtual Baby & Bump sessions, baby sensory sessions and exercises for pre and post-partum mums. The support group has also been active in sharing links to free online activities for members, as well as creating posts on fun home activities for kids.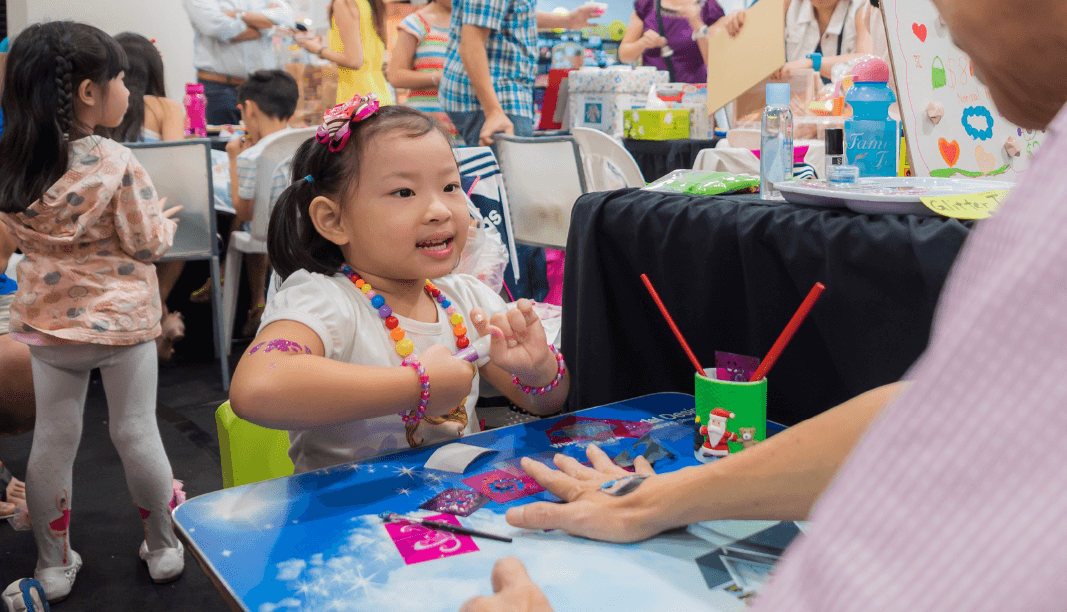 Mums@Work also organises the Kidpreneur Bazaar, where kids can be mini-bosses for a weekend
Those who are focused on balancing career with motherhood might take a look at Mums@Work, which prides itself on being the first career portal here focused on working mothers. Members get access to part-time, contract and flexi-work job listings. Mumpreneurs who wish to start small businesses from their home can also seek advice and help. For mums afraid of losing their jobs during the pandemic, Mums@Work has run online training and career sessions, covering various topics on career guidance and coping in the midst of job uncertainty. To take stress off parents, the group also ran a series of #askmewhatIdo webchats for children. These were one-hour "drop -off" events where children below 10 could come on Zoom and meet with individuals of a particular profession (e.g. radio DJ, dog trainer, pilot), to give them a better idea of the various jobs.
Did you know that you can benefit from this community-led initiative by the People's Association – as long as your child is a Singapore citizen born in 2016 or later? Embracing PArenthood Movement was set up to celebrate the birth of Singaporean babies within the community. It also aims to create a society where marriage and parenthood are seen as enjoyable experiences.
There are a few parts to the initiative. First, you can sign up with a selected community centre to join a parent support group within your neighbourhood and network with other families. Next, keep a lookout for an annual carnival-like event with parent-child bonding activities like craft making, singing and games. There is also a NTUC Good Start Bundle which brings together essentials and perks, such as an Early Experiences Matter Parent-Child Activity Book and first-year cash premium waiver on the Enhanced Incomeshield policy for newborns.
During the Circuit Breaker period, the EPM PArent Support Groups have also stayed in touch virtually, supporting one another by sharing online resources, activity ideas as well as parenting information.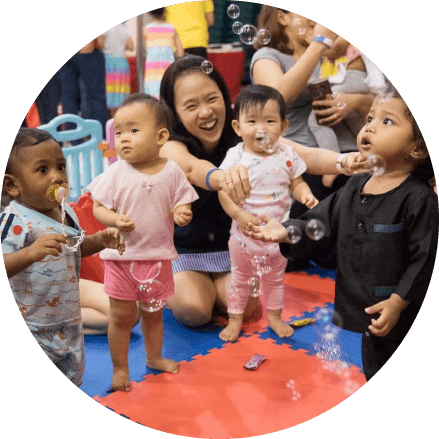 Embracing PArenthood Movement was set up to celebrate the birth of Singaporean babies within the community. It also aims to create a society where marriage and parenthood are seen as enjoyable experiences.
If you need someone to tell you how rewarding and life-changing it is to have children, I Love Children is it. Set up in 2005, this voluntary welfare organisation hopes to highlight the importance of parenthood and family life and nurture a more child-friendly environment in Singapore.
Its website features many heart-warming stories about inspirational parents, as well as issues such as fertility, work-life balance and more. You can sign up for several events and activities, including fertility wellness talks. In the past two years, I Love Children has actively reached out to more young adults in their tertiary years with the objective to spark conversation on fertility wellness. The organisation also works with private hospitals to give out fertility health checks every year.
Besides conducting online storytelling and workout sessions during the COVID-19 period, I Love Children has shared articles and blogs relating to parent-child home bonding activities. These include topics like how home-based learning can be fun, easy family recipes and advice for balancing working from home and caring for young kids.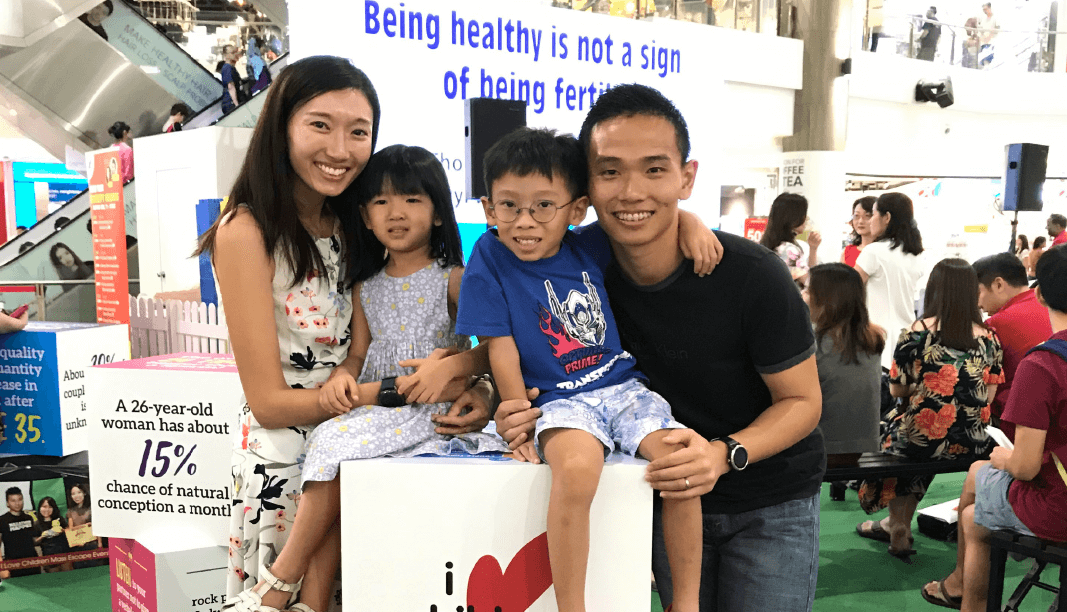 Family at ILC Annual Know Your Fertility Wellness Roadshow
Sometimes, one of the hardest parts about raising a young child is having to discuss awkward conversation topics. We are talking about the birds and the bees, of course. Focus on the Family, a charity that provides affordable family life education, doesn't shy away from these conversations. Instead, it holds workshops on how you can address such issues with your kids and help them manage their emotions better as they enter puberty.
You'll find free resources on parenting on its website, while its Bishan office houses a large library of resources on self-development and relationship growth. From time to time, it also organises activities like "Date With Dad" that let fathers spend more time with their tween or teen daughters, and "Adventure with Dad", a son-father bonding camp.
There are tons of online resources to support parents during COVID-19 too. Examples include Facebook Live dialogues with everyday Singaporeans as they open up about their family life journeys,a seven-part video series with tips to help families thrive during the current situation, and an online mental wellness tool for mums to process their thoughts and emotions, with access to complimentary consultations with counsellors.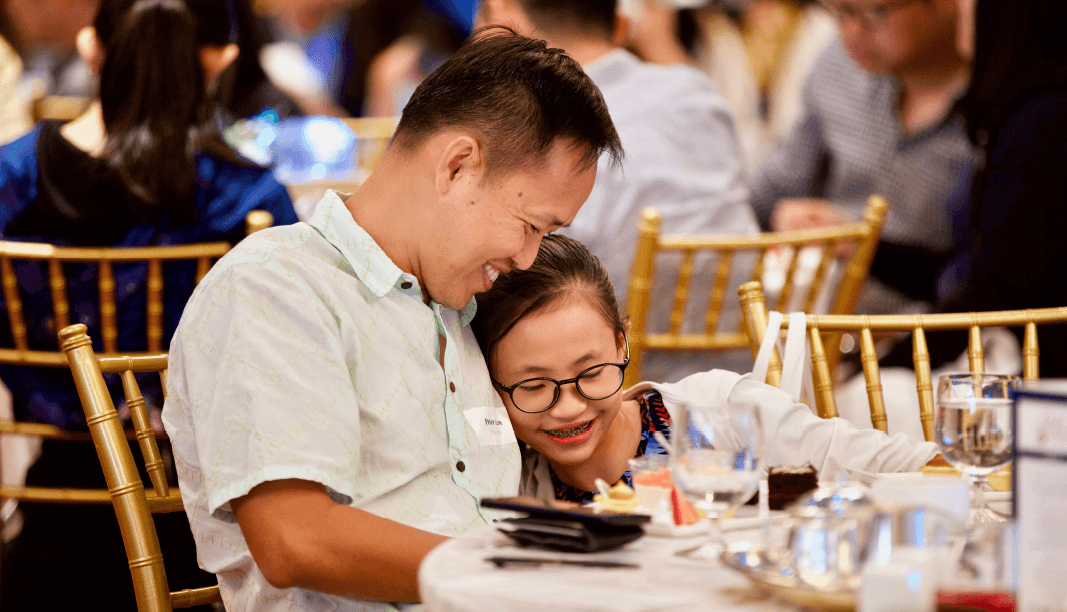 Different activities organised by Focus on self-development and relationship growth