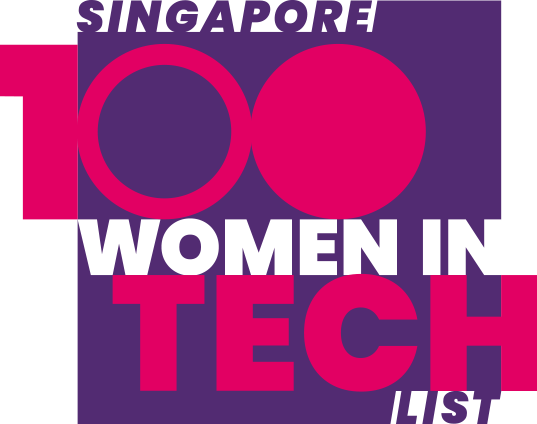 CHANGING PERCEPTIONS & LIVES
SG 100 WOMEN IN TECH 2020
Celebrating women who have made significant contributions to tech in Singapore is this inaugural list of 100 Women In Tech 2020. These luminaries have paved the way to a diverse and inclusive tech sector. From
Tech Leaders
who orchestrated breakthroughs,
Community Advocates
who nurtured a new generation of female tech workers,
Trailblazers
who pushed the envelope in their fields to the
Technologists
who drove exponential leaps in their work, all of them are inspiring role models. Here are their stories.
INSPIRING. INFLUENTIAL. IMPACTFUL.
It takes a special class of woman to make this inaugural list of SG Women in Tech. These 100 personalities have different backgrounds, experiences, education levels and are at different points in their career. Yet they have one thing in common: Their unrelenting passion in pushing the boundaries of the tech scene in Singapore.
19th Century
1940s
1970s
1980s
1980s and beyond
Mid-1980s and beyond
2014
2016
2018
2020
THE TIMELINE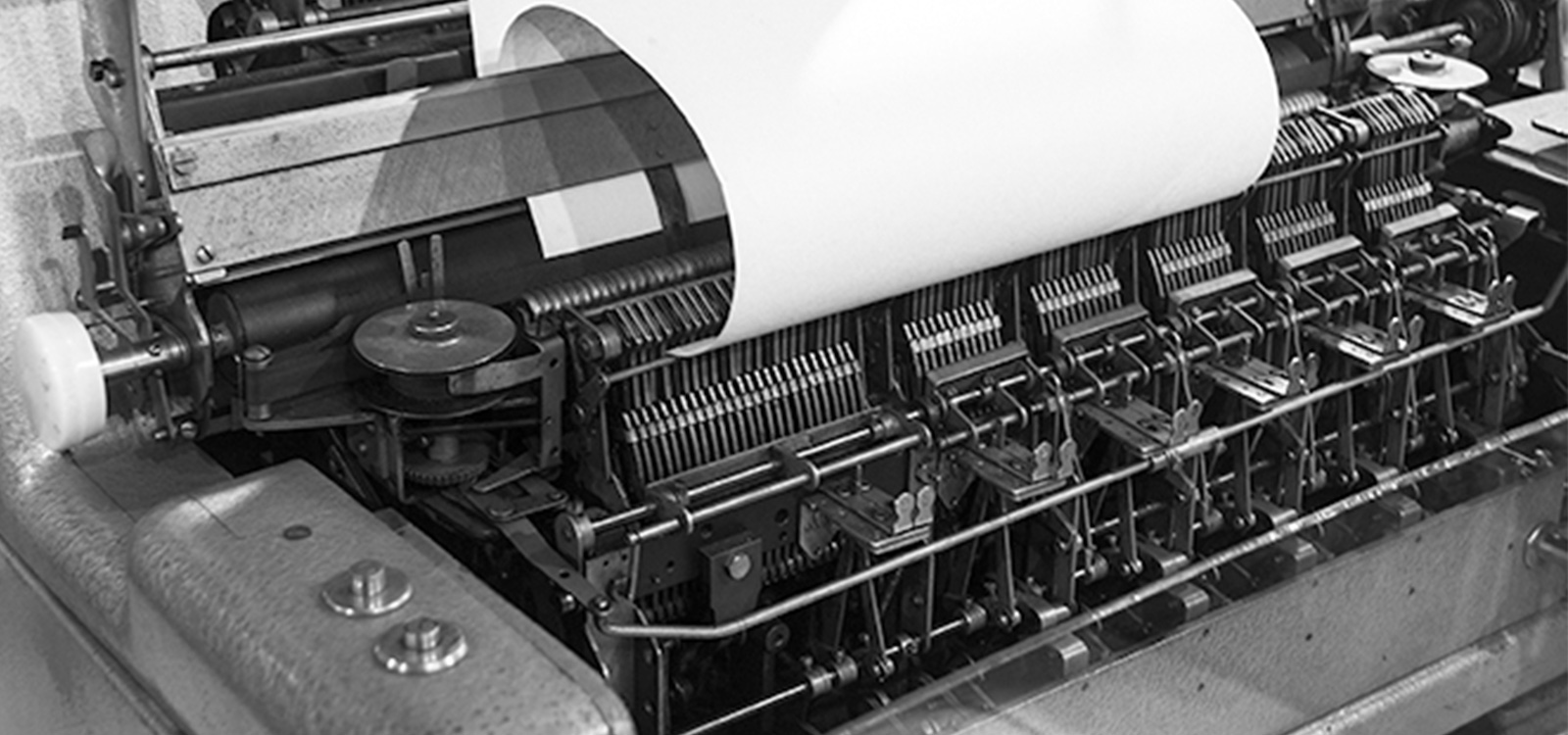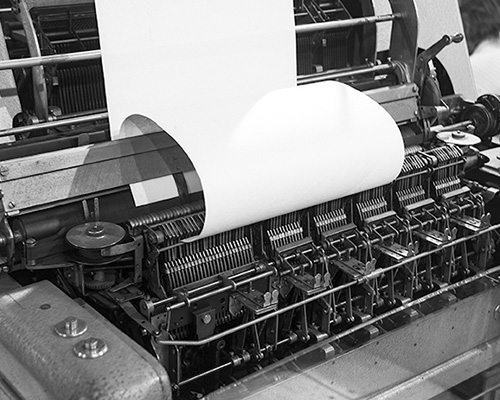 THE TIMELINE
19th Century
Ada Lovelace: Pioneer programmer
Long before coding became a thing, one woman was already laying the groundwork for generations of computer programmers.
In the 19th century, Ms Ada Lovelace worked with Mr Charles Babbage on his proposed mechanical programmable computer known as the Analytical Engine. While Mr Babbage was considered by many to be the Father of the Computer, some believed that Ms Lovelace was one of the first to recognise the machine's wider potential beyond calculation.
Her correspondence with Mr Babbage and notes on the Analytical Engine covered a wide variety of topics, including algebra, mathematics and logic as well as more practical aspects of computing, like memory, data and programming. This led to her being widely regarded today as the first computer programmer.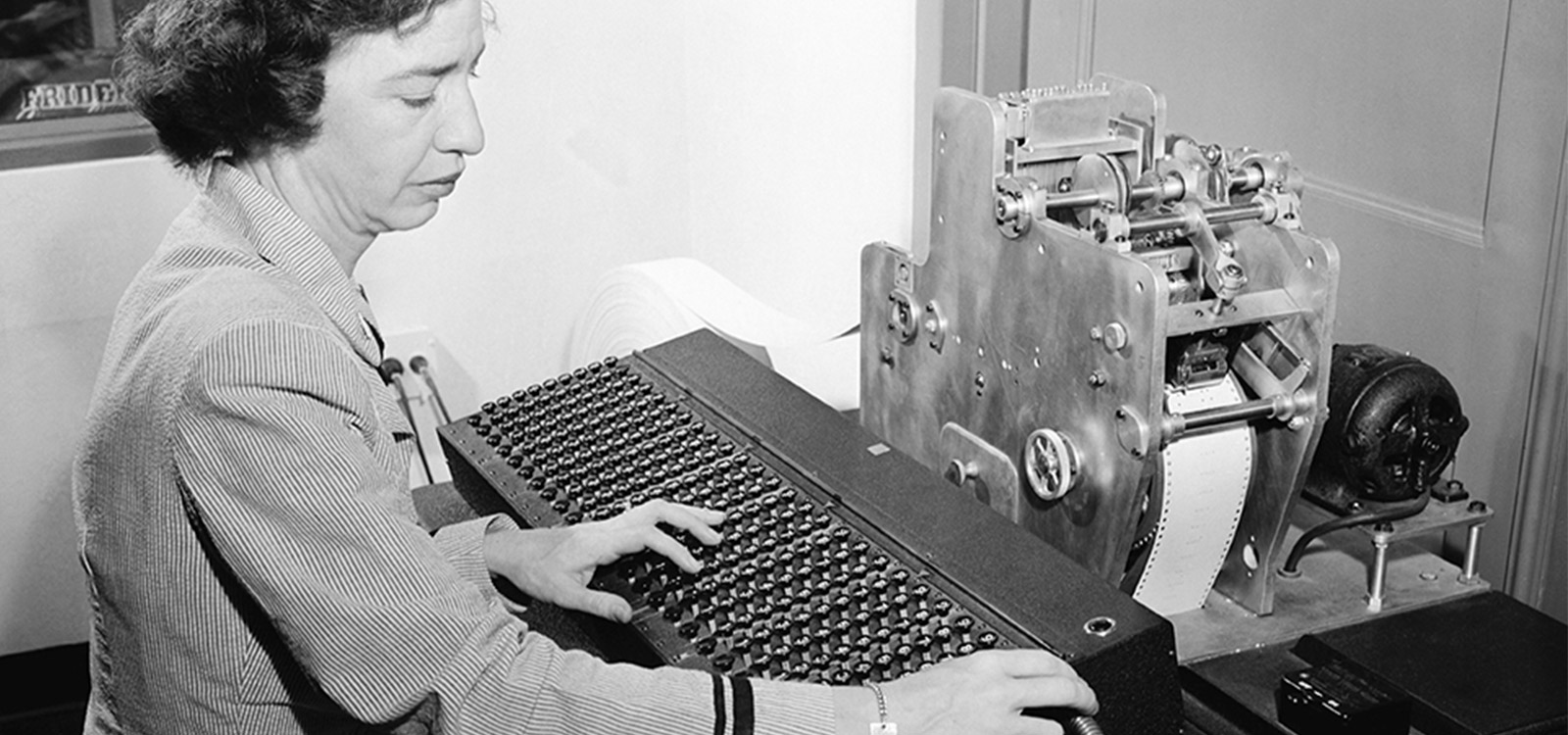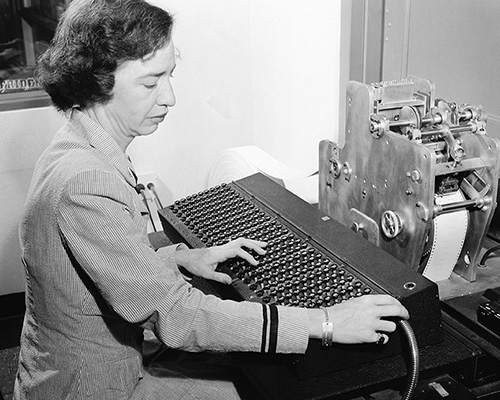 1940s
Grace Hopper: The mother of modern software
Computer programmers today have it relatively easy, thanks in part to Ms Grace Hopper, whose programming team developed Flow-Matic, the first programming language to use English commands (earlier languages used mathematical symbols).
This helped make programming more accessible to a wider audience and led to the development of COBOL (common business-oriented language) in 1959, which became the first standardised general business computer language.
Ms Hopper was also a mathematician and rear admiral in the United States Navy and her wide-ranging achievements included working on the first commercial computer in the US, the Univac (Universal Automatic Computer).
And here's another little-known piece of trivia – the word "bug", when used to refer to a computer problem, may be traced back to the mid-1940s. It was coined by Ms Hopper herself after a moth found its way into the circuits of one of the early computers she was working on.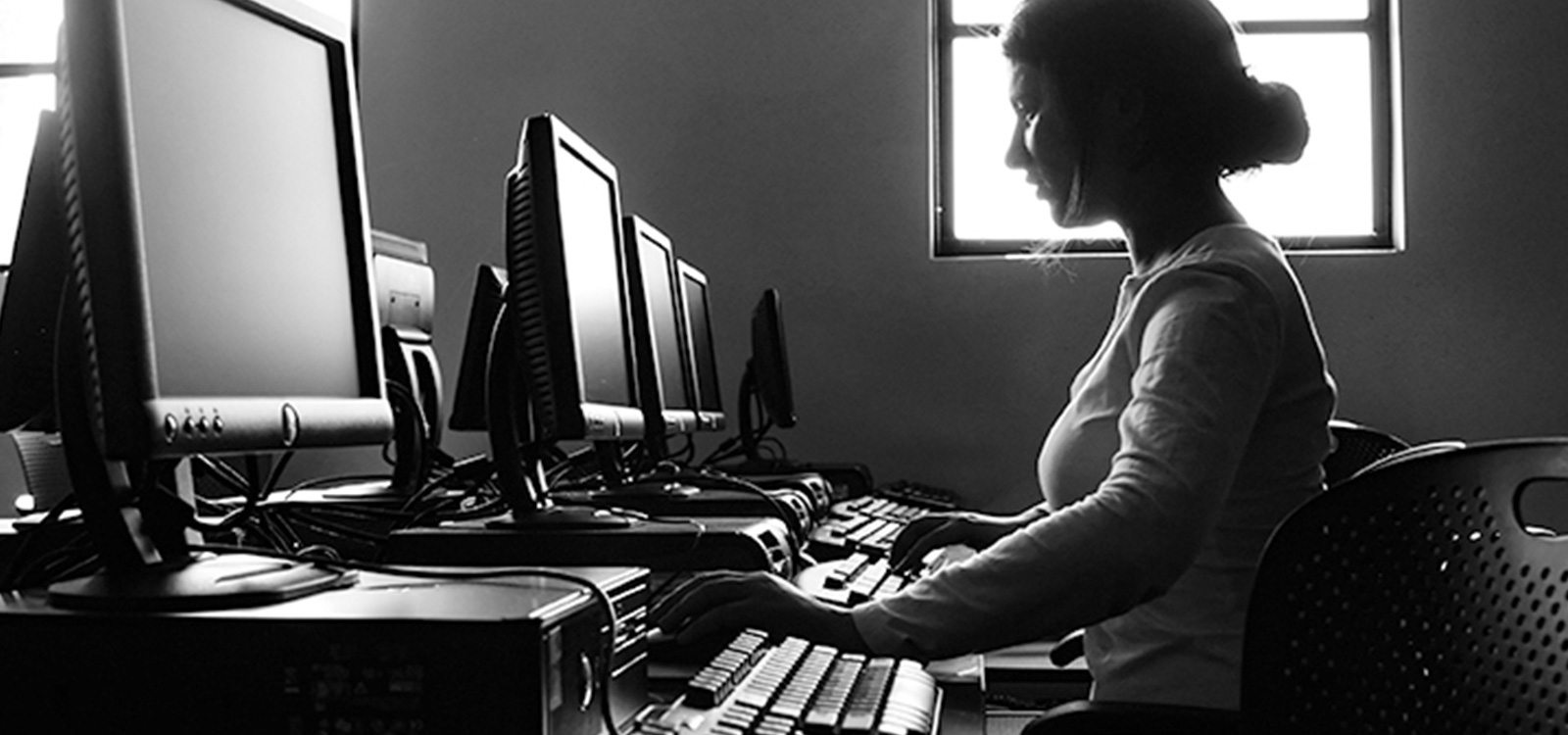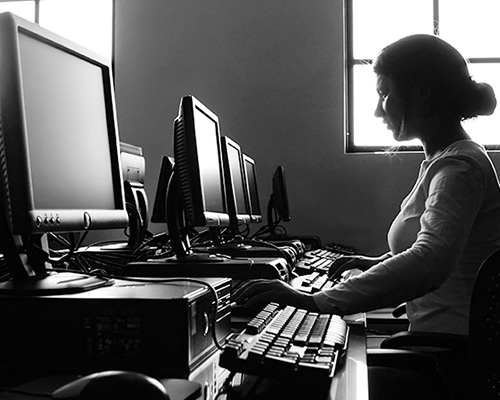 1970s
Early days: Singapore gets serious about computer science
The formalised study of computer science in Singapore can be traced back to the mid-1970s, when disco ruled and bell-bottomed pants were a thing.
In 1975, the Nanyang University Department of Computer Science (DCS) was established, making it the first of its kind in Singapore. In 1980, Nanyang University and the University of Singapore merged to form the National University of Singapore (NUS). DCS became a part of NUS' Faculty of Science.
By 1998, the study of information technology had become so prevalent and the department evolved so extensively that it became a faculty in its own right – the NUS School of Computing. It currently offers programmes in a variety of areas, including information systems, computer engineering and business analytics. This includes specialisations in emerging tech fields like artificial intelligence, blockchain and fintech.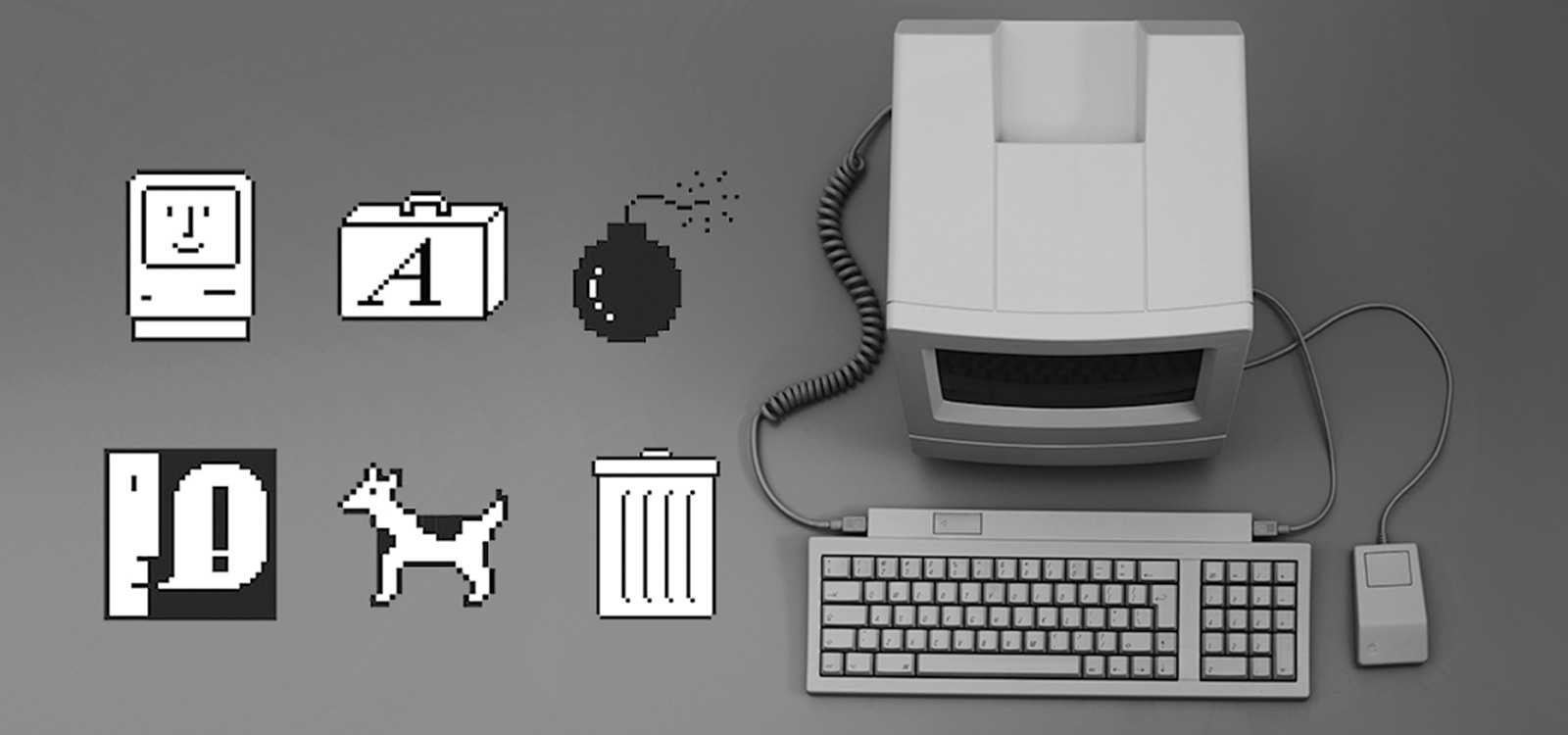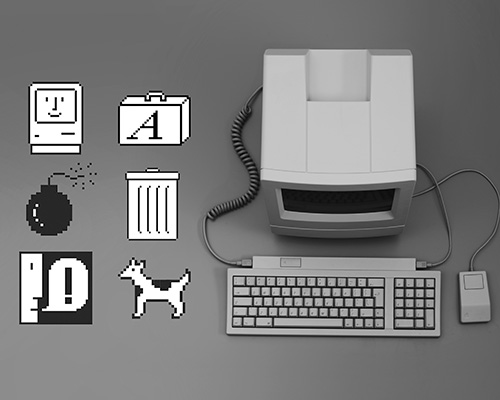 1980s
Susan Kare: Making computing intuitive
The Macintosh computer did not invent personal computing, but it made it highly intuitive when it was launched in 1984.
This was thanks in no small part to its graphical user interface (GUI) and the efforts of Ms Susan Kare. She was hired by Apple in 1983 to create graphics and typefaces for its upcoming Macintosh computer. The computer was launched with a custom-designed font set and graphics that were meant to be more legible on the relatively low-resolution screens of the day. The icons she designed also corresponded to real-world objects – creating instantly recognisable icons like the Apple clock, pointer finger and trash can.
While these are par for the course today, it was revolutionary then. The bigger-picture benefit? It placed computing within the reach of average users who found the Macintosh computer's GUI to be more user-friendly than text-based command prompts of old.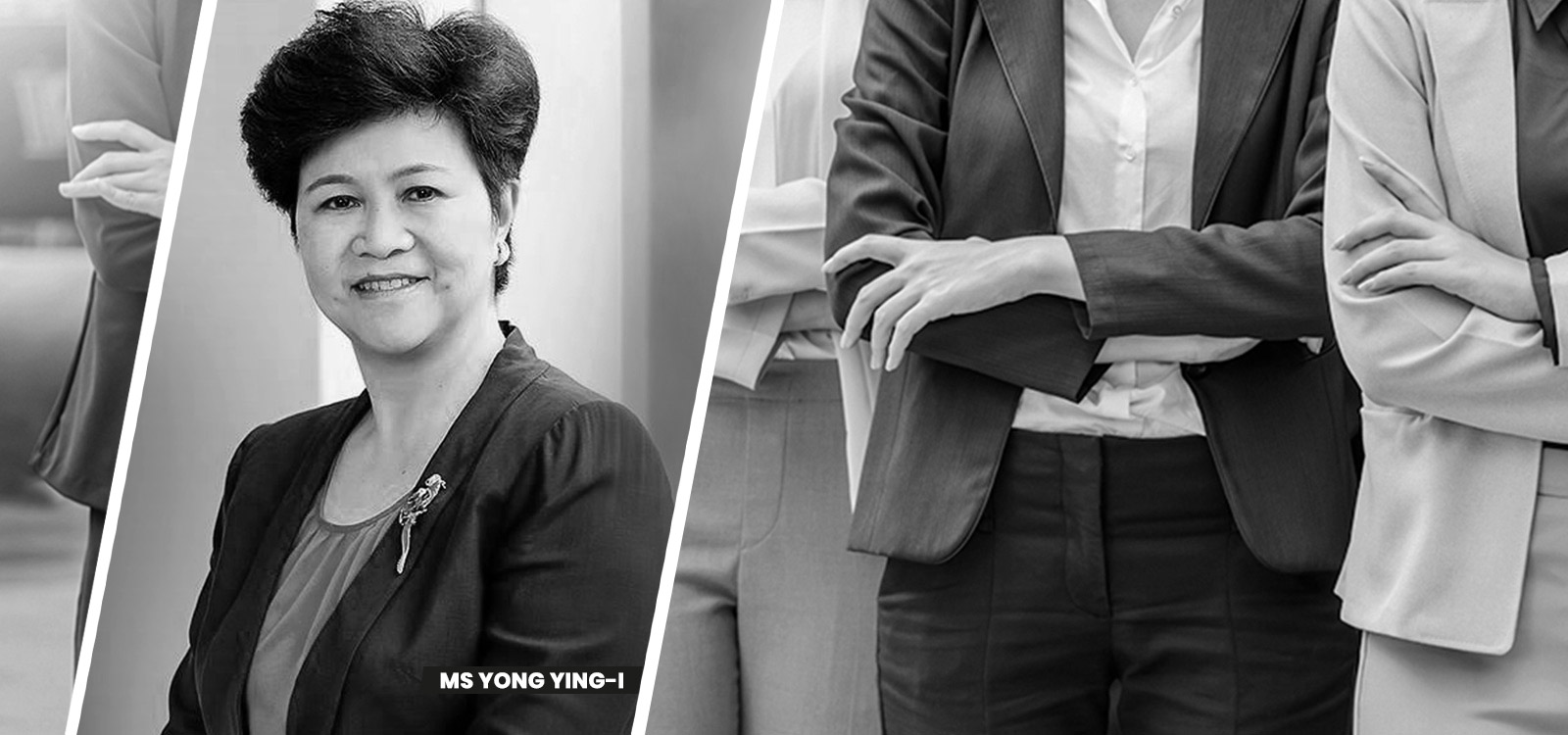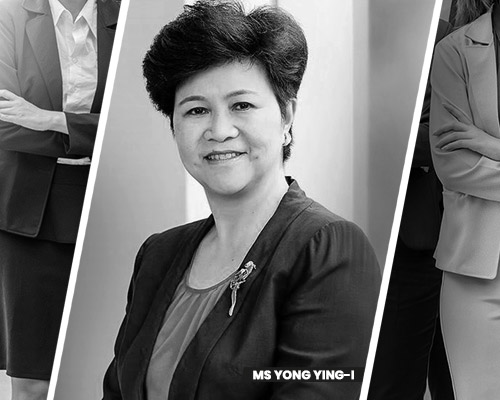 1980s and beyond
Shining a light in the public sector
Women have played leading tech roles in the public sector in Singapore for decades. Take for instance, Ms Pearleen Chan, who was one of the key driving forces behind a mammoth government undertaking – the Civil Service Computerisation Programme.
When the National Computer Board (NCB) was formed in 1981, Ms Chan was asked to spearhead the programme, which lasted almost 20 years from 1980 to 1999. When she took the helm of the Singapore Computer Society (SCS) in 1991, she was also its first woman president.
Ms Yong Ying-I, Permanent Secretary at the Ministry of Communications and Information, spearheaded the merger of the National Computer Board and Telecommunications Authority of Singapore to form the Infocomm Development Authority (IDA) in 1999, the forerunner of today's Infocomm Media Development Authority.
Under her stewardship as IDA's founding CEO from 1999 to 2001, Ms Yong led IDA to achieve the full liberalisation of Singapore's telecommunications market in 2000 and launch of the Infocomm 21 Masterplan. After her stint as the founding CEO in 2001, Ms Yong continued to provide strong leadership to IDA, first as Deputy Chairman from 2003 to 2007, and then as Chairman from 2007 to 2015. Under her Chairmanship, IDA achieved great strides in developing a vibrant ICT ecosystem in Singapore and laid the foundation for Singapore as a leading digital economy.
Between 2011 and 2019, Ms Yong was also appointed Permanent Secretary (National Research and Development), during which she led the development of the national Research, Innovation and Enterprise 2020 Plan, and fostered closer integration in the technology domains of advanced manufacturing and engineering, health and biomedical sciences, urban solutions and sustainability, and services and digital economy. She also enhanced Singapore's innovation ecosystem, such as with the launch of the Singapore Week of Innovation and Technology (SWITCH) and the formation of AI Singapore which catalysed Singapore's artificial intelligence capabilities.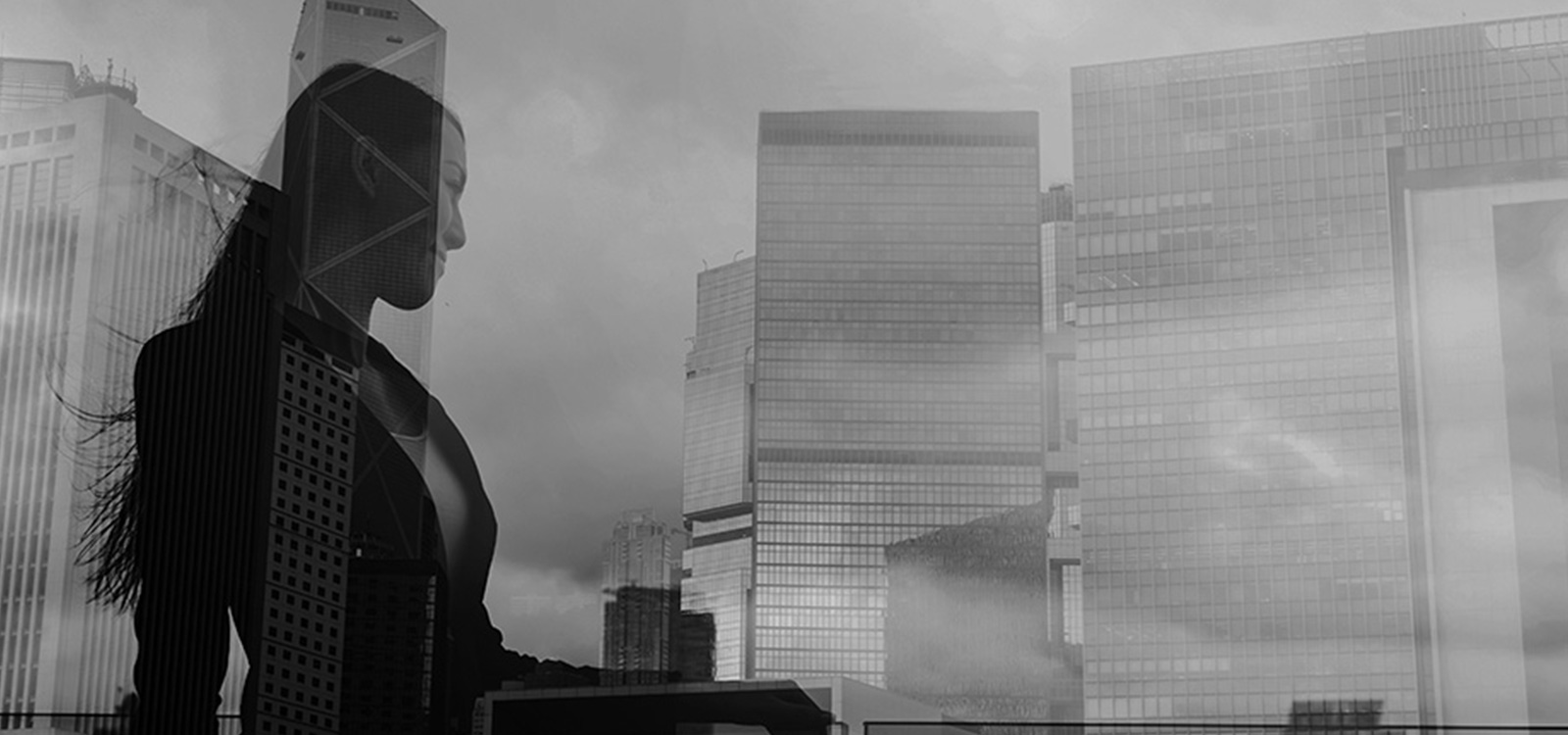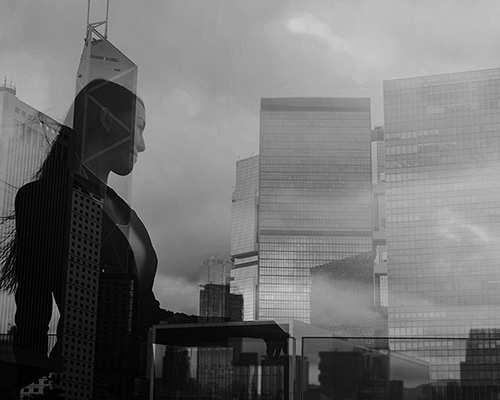 Mid-1980s and beyond
Leading lights in the private sector
In the private sector, women were also blazing a path for future generations of techies. A retired IBM vice-president and former managing director of IBM Singapore, Ms Janet Ang worked closely with the Government to develop Singapore's IT sector through the Institute of Systems Science (ISS) – an NCB, NUS and IBM partnership.
How involved was she in the project? She personally taught computer classes to civil servants and was the first woman to be the chairman of the ISS board of management.
While the IT world was still largely dominated by male leaders, Ms Ang was making her mark regionally. In 2004, she moved to Beijing as vice-president, IBM Personal Computing Division, IBM Greater China. She has held other posts since then, including managing IBM Industry Solutions across the Asia Pacific and Lenovo Desktop Operations globally.
More recently, Grab co-founder Tan Hooi Ling has been taking the firm from strength to strength. Starting out as a ride-hailing company in 2012, Grab has dramatically expanded its scope. It now offers services that are a part of daily life – including cashless payment, food and package deliveries and even insurance.
Earlier this year, Ms Tan was appointed to the board of directors of the Economic Development Board. More recently, Grab announced a micro-investment product called AutoInvest that lets users in Singapore invest at least S$1 per transaction on the Grab app.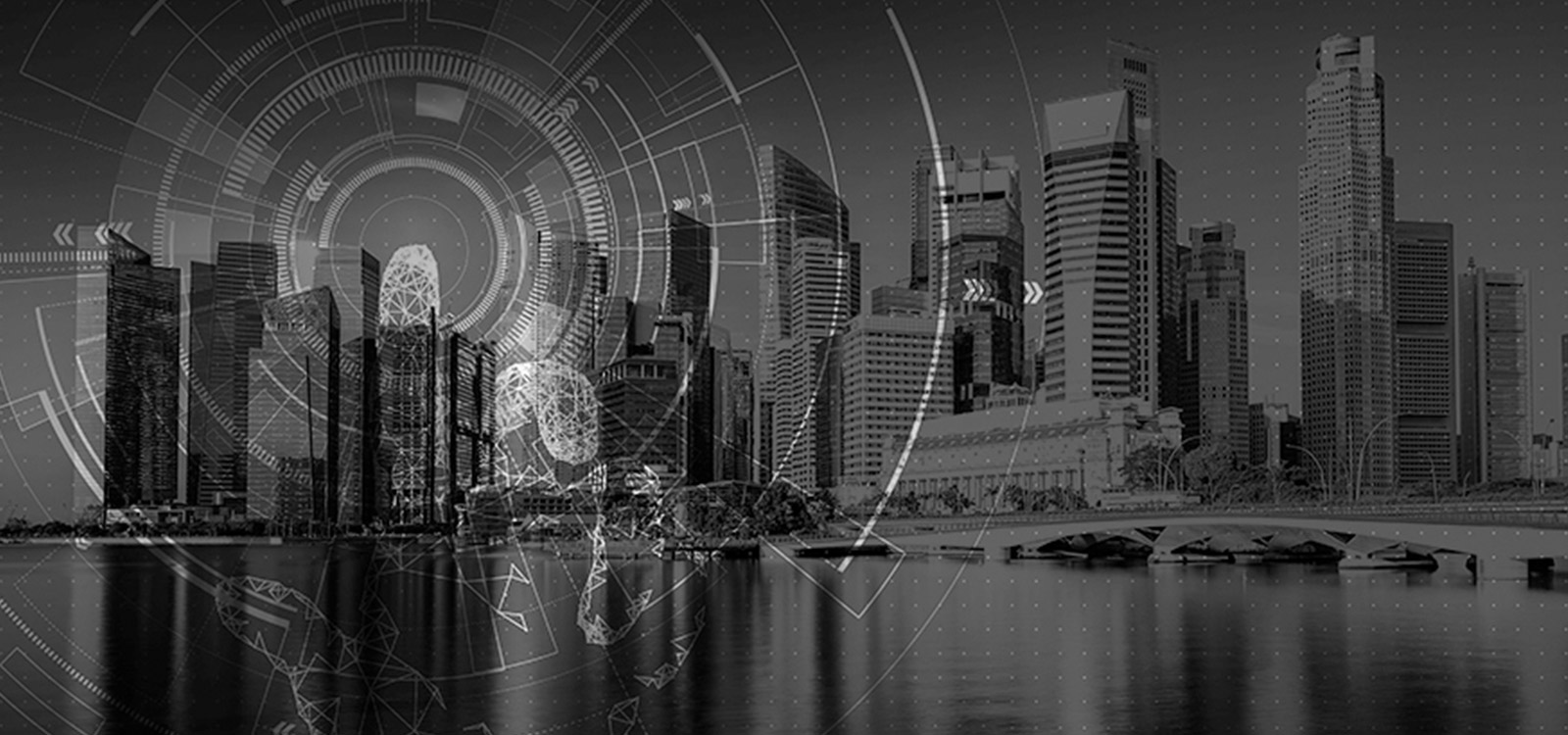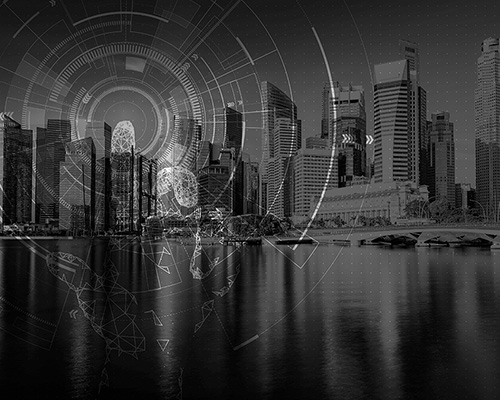 2014
Smart tech, Smart Nation
What happens when you take smart technologies and services and upsize them massively? In 2014, Prime Minister Lee Hsien Loong announced the Smart Nation initiative.
While the Civil Service Computerisation Programme in the 1980s and 1990s sought to modernise government services, the Smart Nation initiative had a much broader goal – to transform an entire nation. It envisioned a digital economy in which businesses and services in key sectors like finance, education and healthcare leveraged technology to create new opportunities.
But that was only part of the challenge – after all, a digital economy is of limited value if these services could not be accessed by the average citizen. One of Smart Nation's goals is ensuring that all segments of society – not just businesses – can benefit from digital technologies.
Smart Nation projects address a wide variety of needs, from migrating government systems to the cloud to supporting active ageing features for seniors and the introduction of smart utility meters.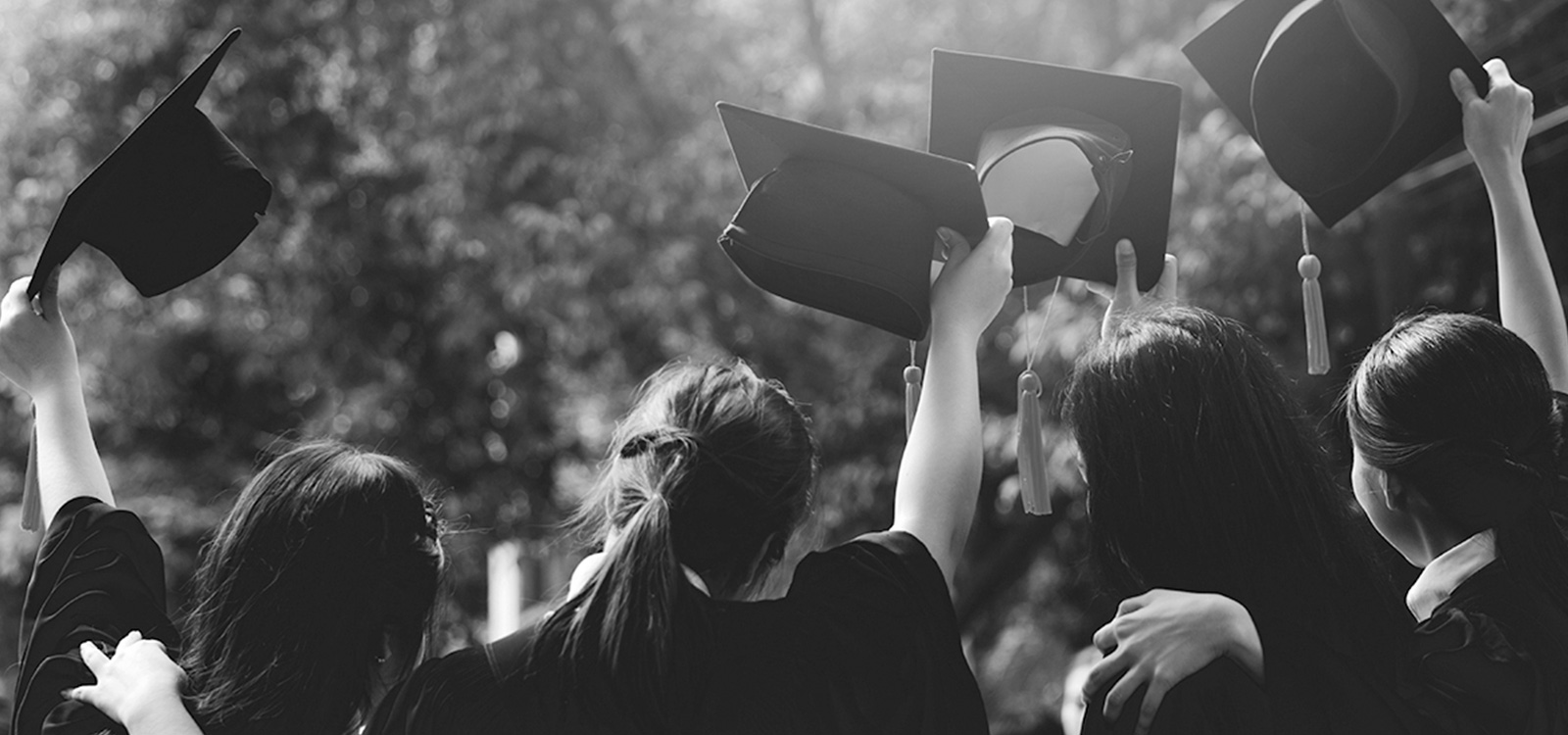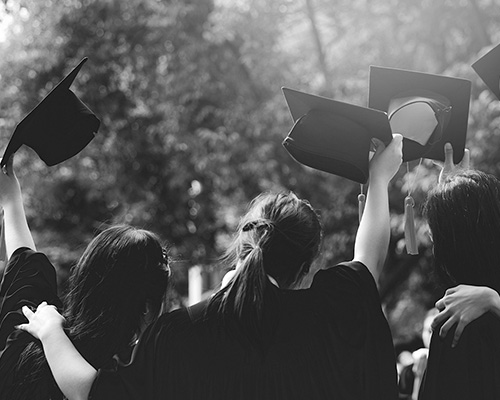 2016
Minority report
Despite the growing importance of the tech sector globally, women remain under-represented in the STEM professions. The potential implications for this are far-reaching.
A 2016 World Economic Forum report found that the global economic gender gap may widen even further than the current 40 per cent due to job losses brought about by automation. Women could be disproportionately affected by technological disruption due to their under-representation in the STEM professions.
Locally, figures from the 2019 and 2018 Infocomm Media Manpower Survey show that the percentage of female workers in the ICM sector was 30 per cent in 2018 and 32 per cent in 2017.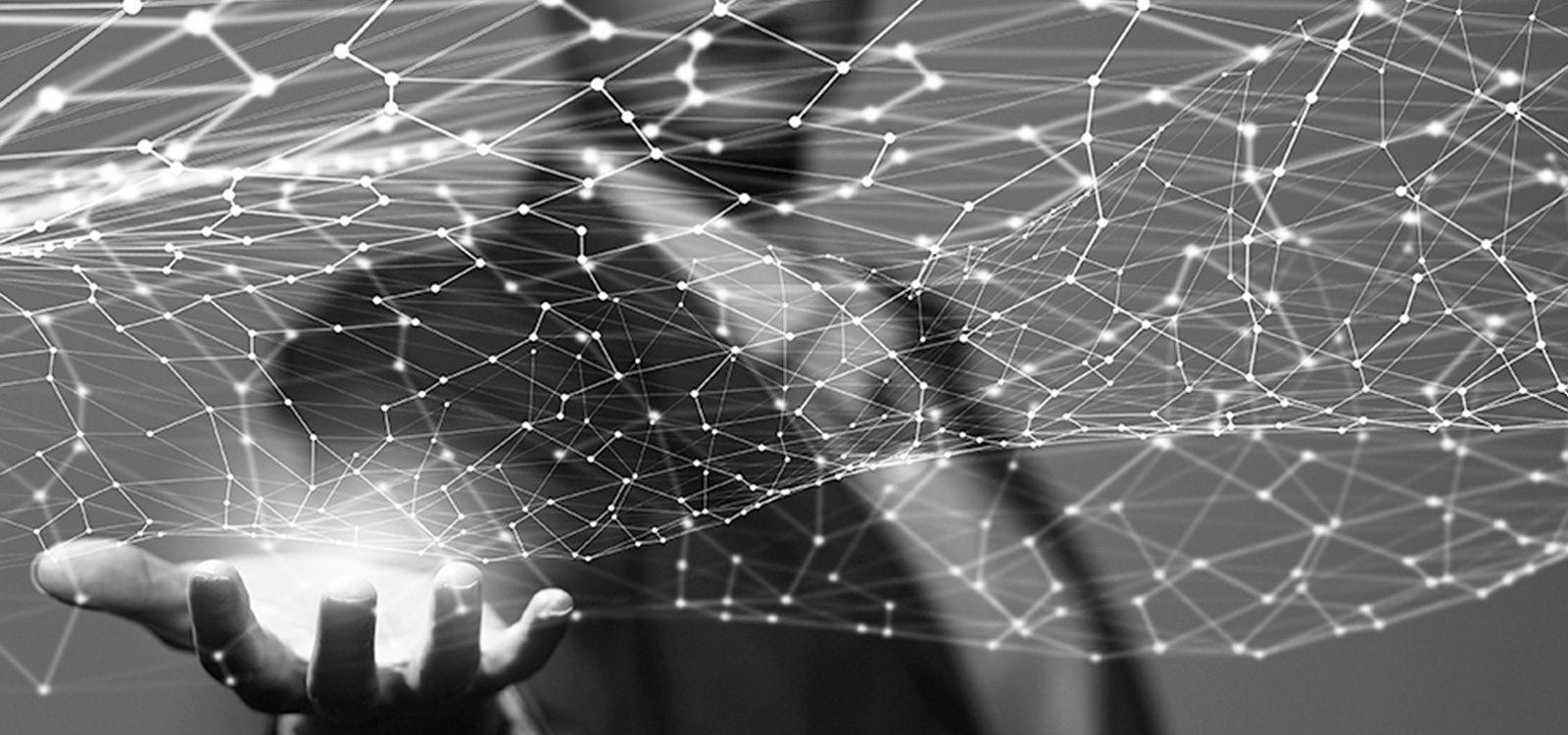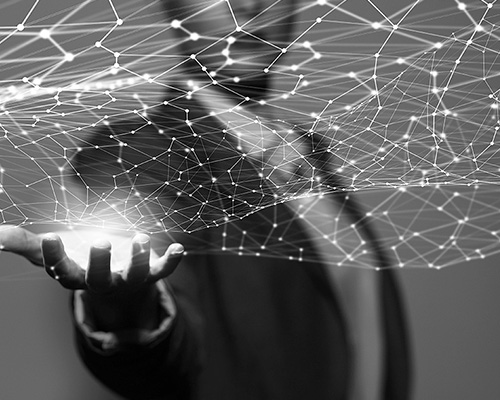 2018
A call to STEM
The Women in Technology@SG interest group was launched in 2018 housed under the SCS.
Made up of 11 women from Accenture, AWS, Citi, IBM, SUTD, DELL EMC, Microsoft and Singtel, it was created to provide a platform to help increase and advance the participation of leadership of women in technology.
SG Women in Tech (SGWIT) was launched on Oct 17, 2019. An initiative by the IMDA in partnership with the tech industry and community, SGWIT aims to attract and develop girls and women for the exciting and dynamic infocomm tech sector in Singapore. SGWIT believes in the value of a diverse workforce, the importance of role models for inspiring interest in tech, and partnerships for a supportive ecosystem for women in tech.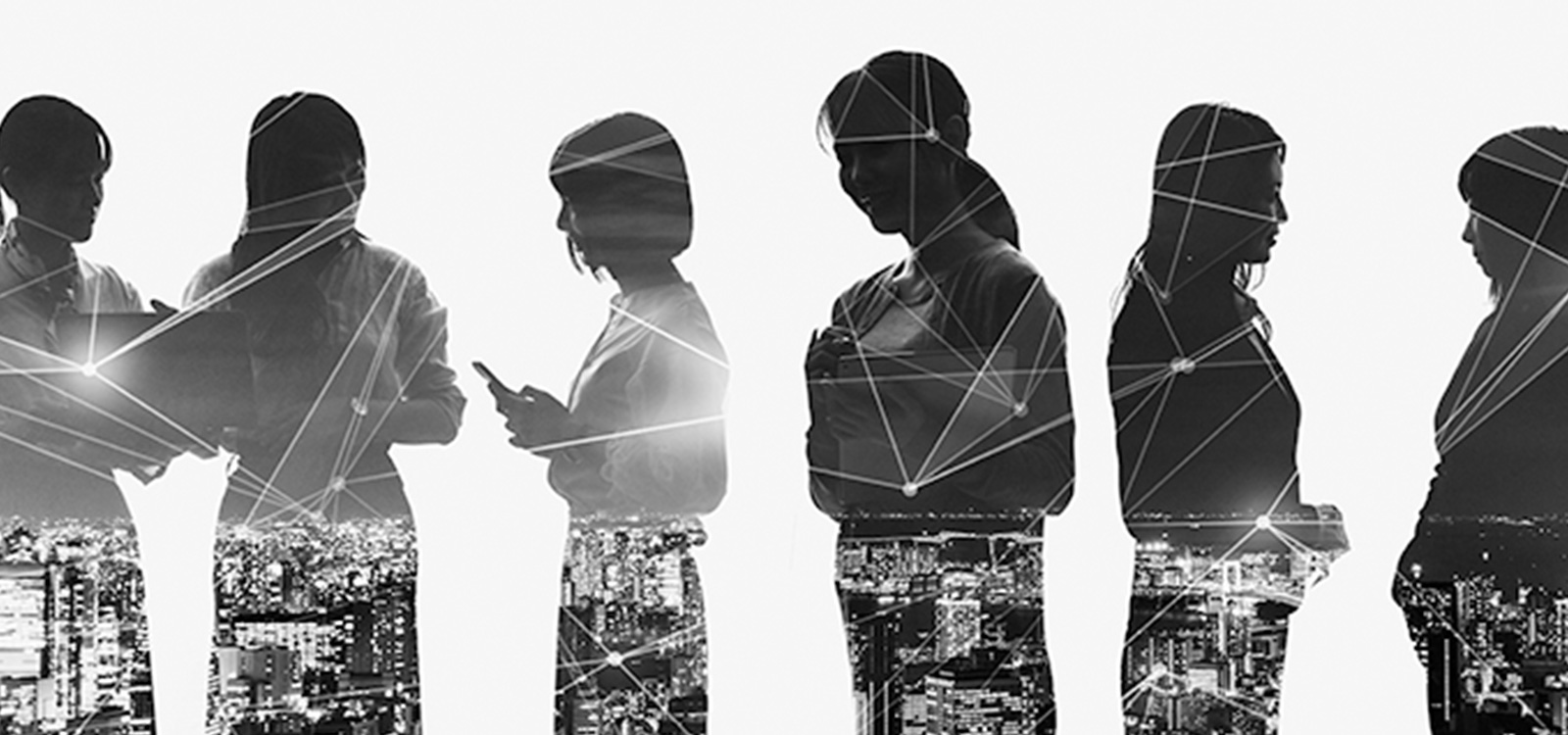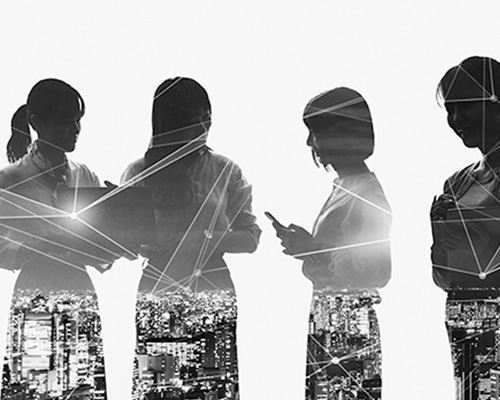 2020
Encouraging tech-sector diversity
The inaugural Singapore 100 Women in Tech list was announced on Sept 4, 2020. The list aims to highlight female role models in the infocomm technology industry, the diverse roles they play and their contributions to Singapore's ICT ecosystem.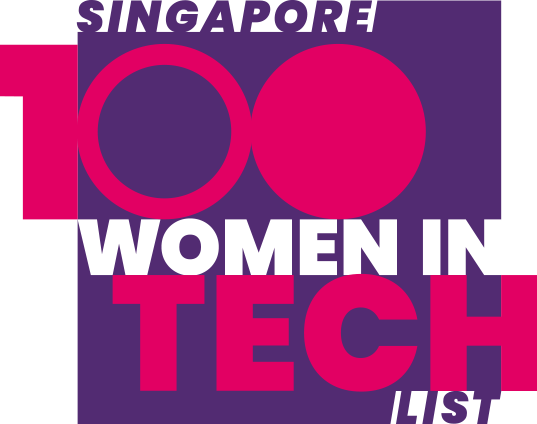 The inaugural Singapore 100 Women in Tech (SG100WIT) List recognises the contributions of women in the tech sector. Nominees are celebrated for their ability to influence, inspire and impact on community and industry.