Supermarket house brands are getting more popular. Ever wondered why they're cheaper than other brands?
Buying house brands is one way for consumers to cope with inflation. And cheaper does not necessarily mean inferior — the products could be from the same manufacturer making the branded stuff, a supermarket chain tells Talking Point.
SINGAPORE: Supermarkets have grown their portfolio of house brands by leaps and bounds in recent years, and more consumers are turning to them as inflation shrinks what they can buy with the same amount of money.
These products — marketed under a brand belonging to the respective supermarkets — include NTUC FairPrice's Pasar and FairPrice brands, DFI Retail Group's Meadows brand and Sheng Siong's Tasty Bites, Heritage Farm and Happy Family brands.
FairPrice, the first in Singapore to introduce house brands — in 1985 — told CNA's Talking Point programme that its range of house brand products has expanded by 25 per cent over the last two years.
DFI Retail Group, which runs Giant and Cold Storage, has grown Meadows' product range by more than 10 times in the last two years.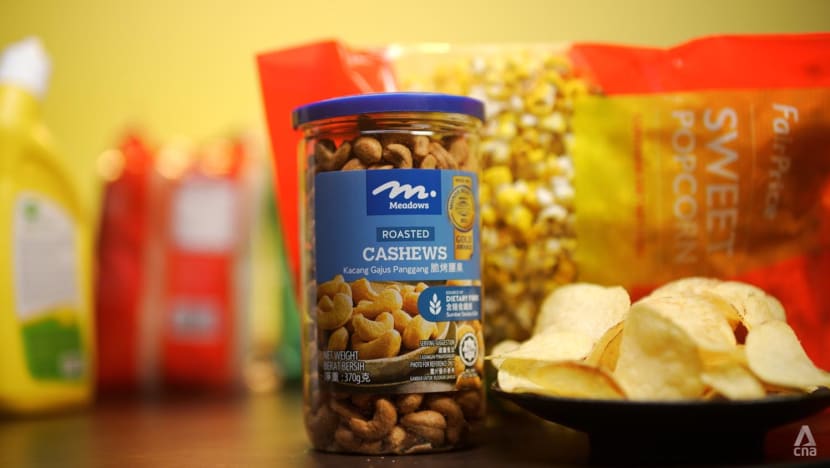 Even online retailer RedMart has increased its variety of house brand products by over 40 per cent in the same period.
And the squeeze on consumers from inflation has prompted the major supermarket chains to hold their prices steady or offer discounts on certain staple items.
But are supermarkets able to match the quality of other brands while offering lower prices?
SG Budget Babe writer Dawn Cher, 32, who has used "quite a few" house brands since her early 20s — and who recalled how the facial cotton she used, for example, would "disintegrate" before she was done removing her make-up — thinks the quality is "definitely better" now.
At Singapore's largest supermarket chain, the quality and price issue has been resolved by sourcing items from 450 suppliers and over 55 countries, looking for "the right supplier to give us the lowest cost possible", said Marcus Wong, FairPrice Group senior director and head of own brands (retail).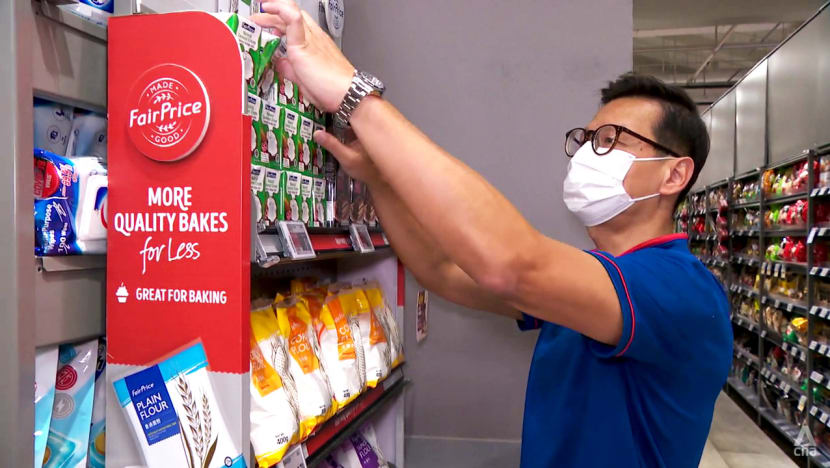 "In some instances, there's a middleman … between the manufacturing facility and the retailers," he noted. "We try to work directly with the manufacturing facility or supplier … and we pass the cost savings from this to the consumers."
On why manufacturers would want to sell their products under supermarkets' house brands, he said some of them have excess capacity and are "open to working with multiple brands", including house brands, to optimise their capacity.
When it comes to marketing and branding of house brands, FairPrice also "(does) not over-invest". For its own flavoured and UHT full-cream fresh milk, for instance, it opted for "standard packaging from the supplier".
When the products were launched, FairPrice established "some (brand) communication to get the initial awareness up". After that, it relied on word-of-mouth recommendations from consumers who had tried the milk, said Wong.
"That allows us to not have to continue spending marketing dollars on driving the sales and awareness."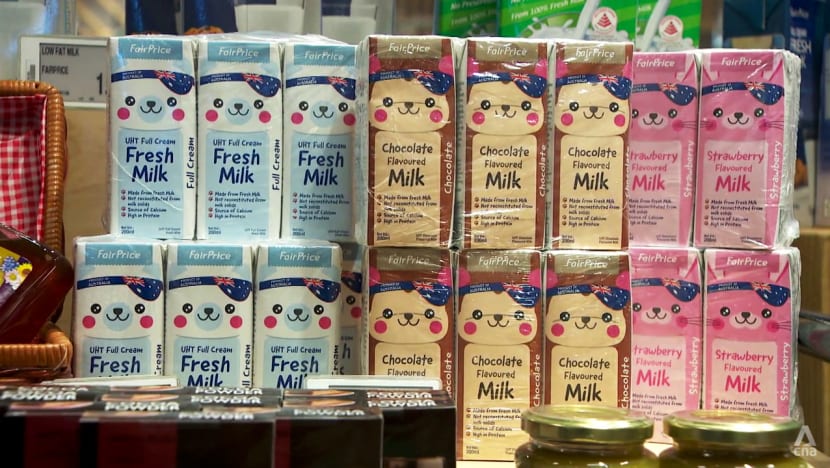 CO-BRANDED FISH BALLS: A NEW STRATEGY
FairPrice's house brand sales have grown by 20 per cent over the past three years.
And a Talking Point survey found that 51 per cent of the 500 respondents are making more house brand purchases compared to a year ago. The main reason for choosing these products: Price.
Singapore's core inflation, which excludes accommodation and private transport costs, has reached its highest level since November 2008.
It rose 4.4 per cent year on year in June, up from 3.6 per cent in May, with stronger price increases in categories such as services, food, retail, electricity and gas.
But house brands may not necessarily be the cheapest products on the shelves. This is because supermarkets have responded to changing customer needs and expanded their house brand range beyond the essentials.
Some products cater for segments of shoppers with more specific or sophisticated tastes. Take, for example, FairPrice's organic extra virgin coconut oil.
"We look at our data and … where there's an opportunity for us to expand our range to meet (customers') needs," said Wong.
Online grocer RedMart, meanwhile, has adopted another strategy for some of its house brands. It has partnered with some manufacturers and rolled out co-branded products with packaging that features both RedMart's and the manufacturer's names.
One such collaboration is with Fishball Story, an eatery that was awarded a Michelin Bib Gourmand for its fish ball noodles.
At S$6 per pack of RedMart x Fishball Story Yellowtail Fish Balls (15 pieces, 300 grammes), it is a bit pricey, felt Talking Point host Diana Ser.
The objective of this collaboration, said Jolin Huang, head of RedMart and grocery at Lazada Singapore, was not to improve people's perceptions of house brands but to offer a wider range to customers.
"Also giving them an alternative (that is) better-tasting (and) that they're not able to find in supermarkets outside or even at (other) online supermarkets," she added.
WATCH: Beat inflation: Would you switch to supermarket house brands? (22:46)
Ultimately, consumers looking to stretch their dollar can still do so by choosing house brands of everyday items such as toilet paper, biscuits, rice and dishwashing liquid.
For example, Ser's grocery bill for a trolley laden with house brands was S$45.40, or 30 per cent less (S$19) than the S$64.40 she would have spent on the same items if they were non-house brands.
As supermarkets' house brands evolve and expand, if the result is a wider range to choose from, "it's still a win for us", she said.
Watch this episode of Talking Point here. The programme airs on Channel 5 every Thursday at 9.30pm.