Commentary: Furore over ACS (Primary) move to Tengah reflects Singapore's obsession with brands
Anglo-Chinese School (Primary) moving to Tengah forces some of us to take a good look at ourselves, and ask how much we're willing to move the needle on diversity and inclusion, says Cherie Tseng.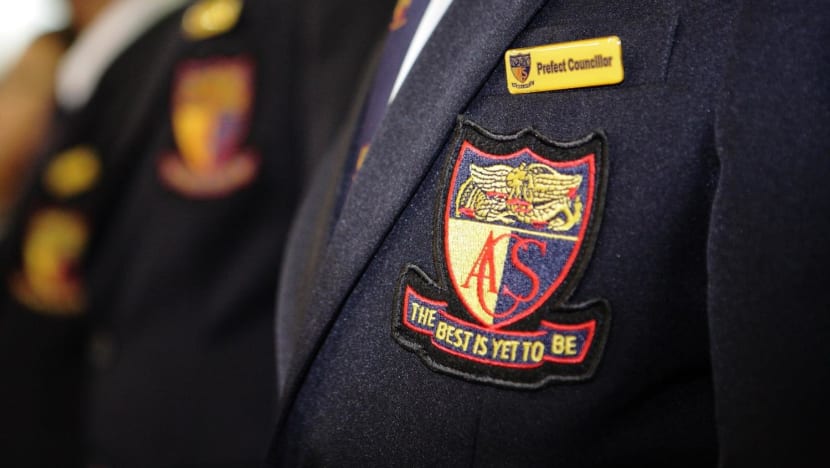 SINGAPORE: News that Anglo-Chinese School (Primary) will relocate to Tengah generated much press interest and parental scrutiny - even though the primary school is only moving in 2030, meaning that no current student will be impacted. Other schools have moved before without as much furore.
But perhaps parents who are looking to enrol their future children in ACS (Primary) - and have planned around the school's location on Barker Road - are justified in worrying. Primary school admission in Singapore is, in many ways, like training for a sports competition.
Parents have to gear up years before the actual application period to prepare themselves and their child for admissions, even after changes to the process kicked in last year.
Even without alumni membership as a leg-up these days, there are still many considerations at play: Grassroots membership, parent volunteerism and calculations to determine whether to move closer to a school. There are even websites to track the admission status of each school as enrolment phases progress.
The end goal is simple: Every parent wants to get their child into their school of choice. For some, it is their own alma mater, and they are gunning for inter-generational continuity. For others, it is one that offers better programmes, proximity from home, alumni networks and so on.
A NATIONAL OBSESSION WITH BRANDS
While we may laugh or roll our eyes at the platitude that "all schools are good schools", we cannot deny that it has some truth when judging Singapore schools by their educational metrics.
Singapore consistently scores top marks for its education system. In the 2018 Programme for International Student Assessment (PISA) study, Singapore students topped rankings in global competence, which PISA defines as the ability to examine significant issues, appreciate other perspectives and engage in effective interactions across cultures.
Clearly our teachers know what they are doing. From a functional standpoint, Singapore has good schools. So why are primary school admissions still a dog-eat-dog world?
The reality is that schools have brand value, which has a commensurate impact on a whole measure of things: Exclusivity by way of alumni preferences, real estate outlook in the surrounding area, and the learning environment of each school. Is it a sport powerhouse? Is it known for its STEM programme? Does it provide leadership opportunities? Does its students have good work-life balance?
And therein lies our nation's strange interest in developments related to ACS and other "branded schools". This obsession with brand is hardly limited to education - last January, the nation debated what counts as a luxury bag, after a teenager flaunted her Charles & Keith purchase as one on TikTok.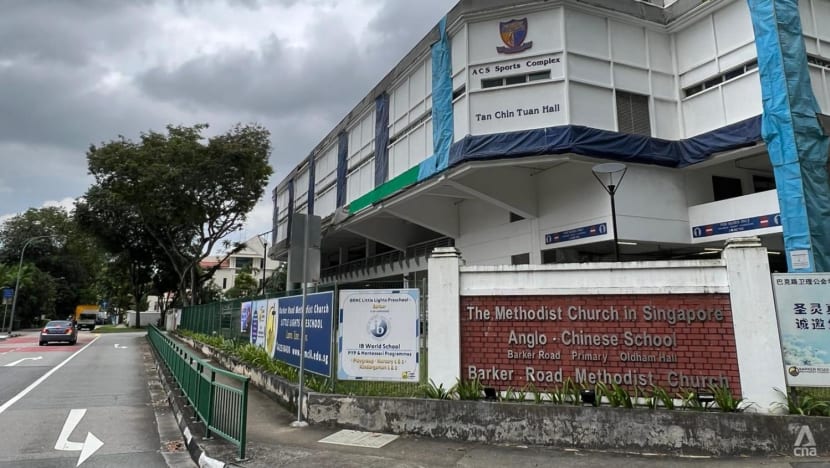 The desire for children to be part of a branded educational heritage is equally voracious in other parts of the world, all wanting their progeny to have access to world-class education and networks. Prestigious schools like Harvard University now grapple with how this reasoning entrenches inequality even within their institutions.
With some measure of introspection, the Harvard Crimson's Editorial Board penned an op-ed after US non-profit National Bureau of Economic Research found that the university's exclusive clubs benefited wealthy students more so than less privileged ones.
The Crimson editors emphasise the "well-understood but oft-unspoken truth that privilege begets privilege": Old friends from elite high schools are absorbed into the right circles and invitation letters are slipped under the doors of well-connected freshmen.
DEMAND FOR "TOP SCHOOLS"
For sure, primary school access is not quite in the same league as entry into Ivy League schools. But is the motivation behind both really that different? Can we, in Singapore, speak of mainstream education without the filter of a school's legacy and, dare I say, brand value?
Consider: School location has a direct impact on property prices in the vicinity. An NUS study published in 2015 found that the loss of a top 50 ranking school causes private home prices to decline by 8.5 and 12.2 per cent, in the 1km and 1km-2km school zones respectively.
Property analysts already expect property in the vicinity of the new ACS school to spike 10 to 15 per cent. Where these "top schools" are, the crowd will follow.
LISTEN - Heart of the Matter: What's on the average citizen's Budget 2023 wishlist? A home, sooner rather than later, and help with healthcare costs.
Less than a day after news of the Tengah relocation broke, there was a petition to have ACS (Primary) remain an all-boys school at Barker Road, citing a loss of heritage and a century-old boys-only tradition. More than 3,300 people have signed the petition as of Feb 13.
A newer, if less well-subscribed petition, is seeking to make ACS (Junior) move instead, explaining that the younger school is merely a copy of the original.
TOWARDS DIVERSITY AND INCLUSION
Still, other parents and alumni welcome the move as it will help the school become less exclusive. Some even think it unsurprising given ACS' efforts to diversify its student body and alumni groups.
ACS (Barker Road) is one of 31 secondary schools to have implemented full subject-based banding from 2022, meaning each class comprises students from different courses of study - Express, Normal (Academic) and Normal (Technical) - doing non-academic subjects like Music and Design and Technology together.
Beyond academics, the ACS Old Boys' Association started Oldham Club in 2008, which runs sports, scouts and choir activities that the public can participate in. For instance, the club has teamed up with local schools that don't have the capacity to carry out certain sports to train and mentor interested students.
As Edmund Tang, Rugby Chapter Head of Oldham Club, explained, "The endgame is inclusion and diversity. It is us wanting to meet the greater Singaporean community where they are in the only manner we know how. In my case, it's a common love for rugby."
Considering these shifts in policy and practice, ACS (Primary) moving to Tengah and becoming a co-ed school is not out of left field. It is aligned with recent Forward Singapore dialogues too, where diversity and inclusion have featured as key talking points, including how we may build more educational pathways for future generations.
But we risk talking a good game and being weak on follow-through. According to a 2021 report by the Singapore National Employers Federation (SNEF) and Kincentric, 70 per cent of Singapore employers recognise the positive impact of diversity, equality and inclusion on company culture - yet the same proportion of companies have yet to introduce policies in that direction.
ACS' move is a progressive one. And perhaps it is discomfiting because it forces those of us lucky to have come from a branded school to take a good look at ourselves, to ask how much we're willing to move the needle on diversity and inclusion.
Some of the changes we need to make will come at a cost to the incumbent. But sometimes it is the only way to make space for the new and the better.
Cherie Tseng is Chief Operations Officer at a local fintech company, a mother of three and editor with The Birthday Collective.