Commentary: Singapore wants to grow more innovative companies, but pool of tech talent is shrinking
Budget 2023's measures for business innovation may encourage leaders to think about transforming their companies in tandem with upskilling their people, says Temus' Srijay Ghosh.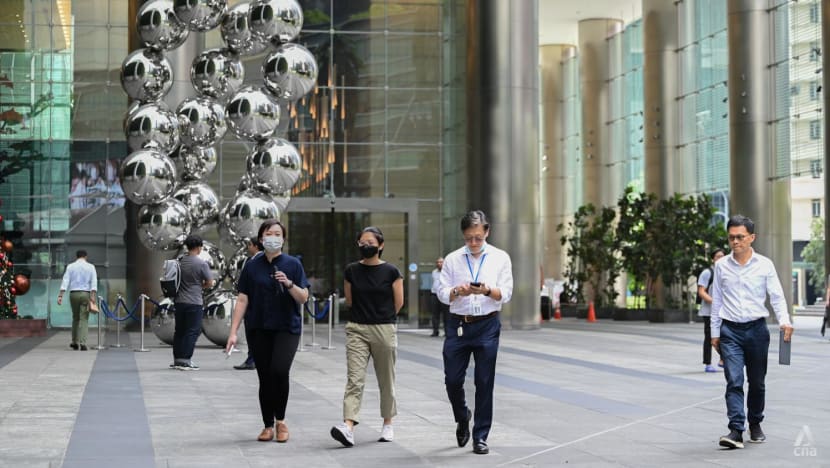 SINGAPORE: Budget 2023 announced initiatives to encourage innovation-led growth amid gloomy economic conditions and stiffer global competition. As Deputy Prime Minister Lawrence Wong said, Singapore will have to adapt quickly to changes, to survive and prosper in a troubled world.
The Budget promises a S$4 billion top-up to the National Productivity Fund, and tax deductions for businesses that conduct research and development through the new Enterprise Innovation Scheme. The message is clear: Widen the pool of local companies and transform them into international champions that can form another growth engine for Singapore.
But how will Singapore build trail-blazing companies in this digital age? What will it take for homegrown companies to re-invent industries in the way that enterprises like Sound Blaster's maker Creative Technology have done in the past?
A CONSTANT PROCESS OF INNOVATION
Today, we are seeing new digital business models enabled by emerging technologies such as deep-learning artificial intelligence, Web3, advanced robotics, and connected devices supported by edge computing and 5G networks.
For instance, though the tech sector has been battered by layoffs, players like Google and Microsoft are investing billions into AI chatbots, believing they are the next frontier of search engines.
Yet for these investments to succeed, leaders ought to view digital transformation not merely as a box to tick, but as a constant learning process. Google already paid a price when Bard gave an incorrect answer to a prompt, while users reported bizarre interactions with Microsoft's Bing AI.
A 2016 McKinsey survey of senior executives found that 70 per cent of all digital transformation projects do not reach their goals. Of the US$1.3 trillion that was spent on digital transformation, it was estimated that US$900 billion went to waste.
That's because some leaders tend to only focus on the "technology" part, scaffolding their organisations with hardware like IT devices, gadgets or the latest automation software. But the success of any digital transformation project starts and ends with the transformation of people.
Growing Singapore's new digital economy means growing the number of coders, software developers and programmers.
SHRINKING POOL OF DIGITALLY TRAINED TALENT
Skilled workers are building blocks of the future digital economy and are essential in creating the next global brand for Singapore. Yet, the pool of digitally trained talent in Singapore is shrinking. A report by the Ministry of Manpower found that in 2021, software, web and multimedia developers ranked second among jobs with the most vacancies available, at more than 1,600.
Cloud company Amazon Web Services estimated in 2021 that Singapore will need 1.2 million additional digital workers by 2025 (a 55 per cent increase from 2021 levels) to stay competitive, but only 40,000 to 50,000 new entrants join the workforce each year.
To ease the manpower strain, Singapore's Infocomm Media Development Authority (IMDA) has been working with industry partners like Temus to reskill and upskill Singaporeans for career opportunities in tech.
Since its inception in 2016, IMDA's Tech Skills Accelerator has trained and placed more than 13,000 individuals into tech jobs. Another 180,000 have been trained in tech skills in emerging areas such as cybersecurity, artificial intelligence and data analytics.
Through such industry programmes, more Singapore companies will be able to play their part in broadening access to tech career opportunities for more non-technically trained local workers.
DIGITAL COMPANIES NEED A DIGITAL WORKFORCE
Workers in Singapore often face a conundrum: They recognise the need to invest in upskilling to stay employable in the digital economy, but are reluctant to do so when it is at the expense of obligations like supporting the family or paying off student loans.
It was therefore heartening to see new  measures targeting workers, like refreshed SkillsFuture courses which provide financial support for individuals undergoing tech skills conversion. This also encourages more companies to upskill their workers and prepare them for new digital careers befitting their upgraded aptitudes.
At the same time, the Job-Skills Integrators that will soon be appointed by the Government will play a vital role in helping companies and employees identify relevant training courses and optimise training and job placements. This will translate into better employment outcomes and income prospects.
Budget 2023 measures now offer business leaders with the needed impetus to unlock value from their greatest asset: Human capital. With a digitally skilled workforce, the right mindset and an enabling tech ecosystem, more local companies will stand on the shoulders of giants like Creative.
Srijay Ghosh is the Founding Member and Chief Revenue Officer at Temus, a digital transformation services company established by Temasek and global digital services firm UST.
LISTEN - Work It: What you need to make a career switch to the tech industry