Commentary: High-performance EV sales pick up speed – but will they ever be loved as much as petrol cars?
There is something special about the roar of an engine in a sports car – but views must change when even the F1 championship has a net-zero target, says motorsport presenter Claire Jedrek.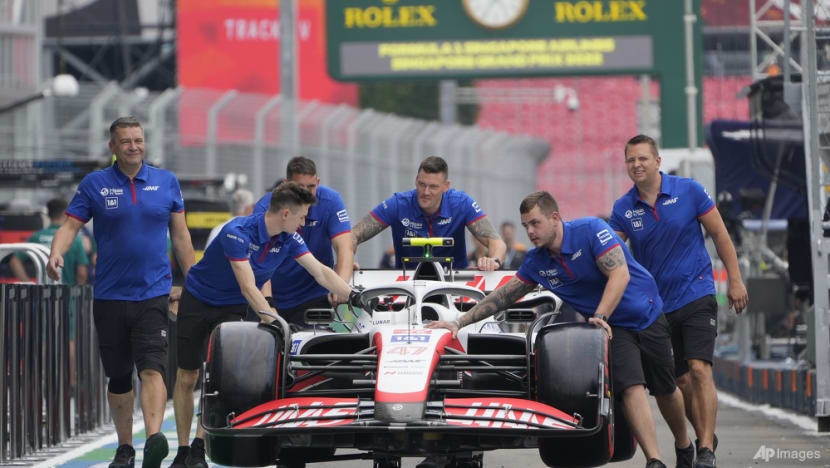 SINGAPORE: After a two-year hiatus, the Formula One (F1) race has kicked off this weekend in Singapore.
While tens of thousands of fans flock to the grandstands, others might be more concerned about the Grand Prix's environmental impact, with the return of the deafening race cars and opulent parties.
After all, the F1 championship has set itself a 2030 net-zero target, and is developing its own "100 per cent sustainable fuel" from biomass. Race organiser Singapore Grand Prix said more energy-efficient LED lights will be used as track lighting from 2023, and electric or hybrid support vehicles will be adopted where possible.
But will we ever see the day of zero-carbon electric sports cars?
As a motorsport presenter, I get asked if diehard fans can accept the idea of an electric sports car. The answer is yes. Even if not, views will have to evolve in a rapidly changing world.
The real question should be: Will they buy one, drive it and enjoy it?
SOMETHING SPECIAL ABOUT TRADITIONAL SPORTS CARS
Luxury carmakers are tapping into the momentum gathering behind electric vehicles (EV), with Ferrari and Aston Martin committed to launching fully electric models by 2025.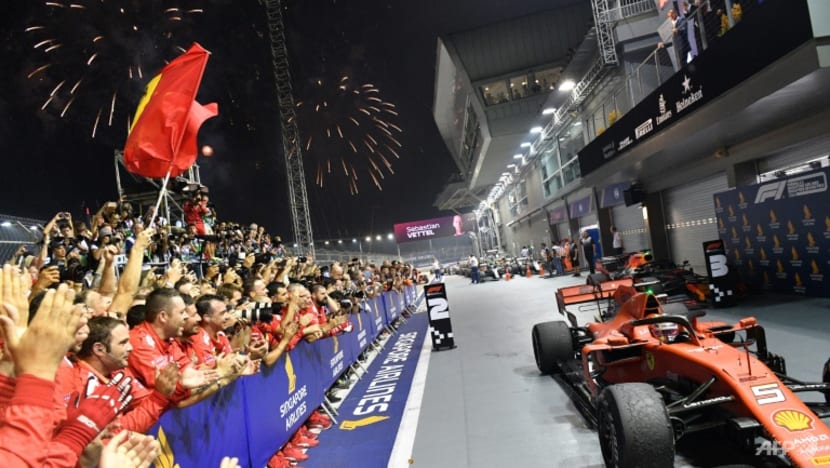 It's not clear if all car enthusiasts will be on board. Without doubt there is something special about shifting through gears in an H-pattern, feeling the revs with each downshift and hearing the roar of a V8 engine.
You feel connected, like the car is an extension of your body. You are involved in the power and torque when a car pounces off.
Back in 2015, my husband and I set up an electric go-kart circuit, instead of a traditional petrol one, because we knew Singapore would soon move into a world of electric.
Very much like EVs, electric karts are controlled by electronic control units, so that the power distribution when you step on the pedal would be linear, and less like a remote-controlled car where power would cut on and off.
Still we doubted whether racing fans would relate to a kart with a power unit rather than an engine. Everyone associates the noise to speed, grip, and the plain enjoyment of pushing a car to its limits.
But having hosted many races at the electric kart track, the lack of noise became less of a concern until no one really bothered.
HOW ELECTRIC CARS COMPARE ON THE RACE TRACK
So for motorsport fans, how would an electric sports car compare with its fuel-guzzling counterpart?
Electric cars have a ridiculous amount of torque, but without an auditory response, it will not evoke the same emotions of stepping on the acceleration of a petrol car. But an EV can be programmed to produce sounds matching the car picking up speed.
EVs are also blistering fast, but due to battery technology, you're not going to get that extended time out on circuit as compared to a petrol car.
Another thing to note is weight. Electric cars can take the turns well, but they will suffer from understeer. One of the heaviest Porsche 911 models is the Targa 4S at 1,710kg. Porsche's first fully electric sports car, the Taycan, is a whopping 2,140kg to 2,305kg.
While racers may enjoy the speed, electric cars aren't as sharp for cornering – so this is where traditional cars take the win.
LUXURY EV SALES HAVE BEEN PHENOMENAL
Off the race track, consumer demand for high-performing EVs has been high, whether driven by novelty or even sustainability.
Companies like Porsche, Audi and BMW have captivating and clever marketing, a huge fan base with undying loyalty and of course the dollars to spend on research and development. Their EV sales have been phenomenal.
Taking Porsche for example, its Taycan outsold its most popular and iconic 911 models in 2021 – even though it was one of the 911's best years in sales. The Taycan also doubled the company's EV sales that year.
Sales will likely grow as car manufacturers and governments continue to strive for cleaner transport. Costs of an EV are still high in Singapore, but perhaps will lessen with demand.
It is worth reflecting whether we help the environment by buying an EV, since the average Singapore driver has little yearly milage given the city's compactness.
What's more, electric cars are powered by batteries that are charged from the electric grid, which is in turn powered by fossil fuels. Energy and resources also go into making the lithium batteries that power an EV.
What carmakers and marketers don't tell you is the "break-even" point where EVs become cleaner than petrol cars. From the point of buying a new EV, you need some serious mileage to bring about environmental gains.
In Singapore, it is usual to change cars within 10 years due to the Certificate of Entitlement system. So it's possible your EV is not as clean as you think, unless driving is your day job. But this will likely not stop the tide of EVs, with the Government aiming to phase out petrol and diesel vehicles by 2040, expand charging infrastructure and pursue cleaner energy.
We don't have a short-term fix for sustainability, but can make steps towards long-term gains over the next few decades. A mental shift is what we need to fully embrace EVs, whether on the road or the race track.
Claire Jedrek is an e-sports and motorsport presenter.
LISTEN - The Climate Conversations: Why Elon Musk called PM Lee about my Tesla car