Commentary: Markets slow down as World Cup kicks off - but perhaps not tech stocks
Trading volumes plunge every World Cup season – but analysts speculate that the 2022 World Cup could create a much-needed lift for tech stocks, says OCBC's Samuel Wong.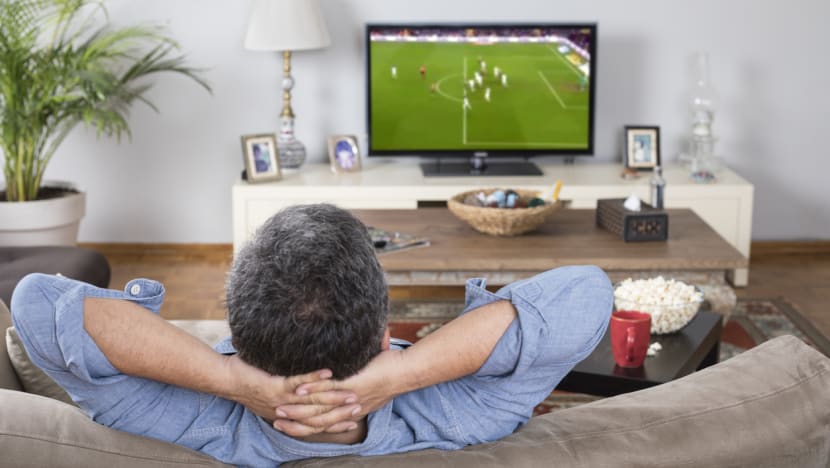 SINGAPORE: You may have heard of the "World Cup effect", when the excitement surrounding the event boosts tourism, jobs and investment in the host country.
To traders however, the term refers to the slowdown in market activity during World Cup season. The reason is simply that matches coincide with trading hours.
During the 2010 World Cup, a research paper by economists from the European Central Bank and the central bank of the Netherlands found that stock market trading volumes fell by an average of 55 per cent when a country's team was involved in a match. Similarly in 2014, trading volumes dropped by as much as 48 per cent.
What has been on the rise is the use of screens and apps as matches play out. Analysts are speculating that this could lead to a much-needed lift for tech stocks.
ONLINE MEDIA TO DRIVE UPTICK IN TECH REVENUE
How will this year's World Cup in Qatar boost lagging tech stocks? After all, the world's tech giants are struggling amid weakened consumer demand, decreased advertisement spending and rising inflation. This year, the tech-heavy Nasdaq has dipped by 29 per cent and the information technology sector accounted for 44 per cent of the S&P 500's decline.
The answer lies in the changing dynamics of how fans interact with the games.
In 2014, 350 million users generated 3 billion conversations, posts, comments and likes related to the World Cup. In 2018, a YouGov survey uncovered that 70 per cent of fans read sports event-related posts on Facebook, while 52 per cent watched clips of the matches on Instagram Stories.
With most viewers being digitally connected, brands are keen to capitalise on the World Cup hype, ushering in a stream of digital marketing opportunities.
Brands in general are 15 per cent more active during the World Cup season, according to media platform Marketing Week. Media agency Wavemaker forecasts that as much as US$132 million of advertising revenue will buoy Q4 2022 results.  
Delivery platforms is another sector under the tech umbrella that will benefit. Football is a social activity, often involving food and drinks. For instance, Chinese app Meituan saw food orders jump by 40 per cent in the 15 minutes preceding the first 2018 World Cup match.
One can expect the same as the 2022 season kicks off. Food delivery platforms will cheer as it has been a rough ride. Delivery Hero, the parent company of Foodpanda, saw share prices dip by a third in February, after releasing disappointing earnings guidance for 2022. Following a disastrous listing in March 2021, Deliveroo's stock is also down about 70 per cent year-on-year.
A RALLY THANKS TO THE CUP?
Looking at the overall picture, markets will continue to face strong headwinds and uncertainties brought about by geopolitical issues such as the Russia-Ukraine war.
The continued rate hiking by the US Federal Reserve will also be a negative force for markets. The Fed has raised interest rates six consecutive times this year, desperately trying to bring down inflation from its highest levels since the early 1980s.
Tech stocks are particularly susceptible to such changes. This is because tech companies regularly fund innovations to retain the attention of a global consumer base, primarily through reinvesting profits or securing a bank loan. The current environment of high interest rates will only drive up the cost of borrowing, hampering the cash flows of tech companies.
Yet, it is not all doom and gloom. There are signs that the hawkish stance that the Fed has been taking may not persist in 2023. Prompted by October's lower-than-expected rise in the consumer price index that measures goods and services costs, the Fed will likely scale back on future interest rate hikes.
Already, central banks around the world are exhibiting this pattern. The Bank of Canada and the Reserve Bank of Australia for instance, raised interest rates by a lower-than-expected 50 basis points and 25 basis points respectively in October. If this trend holds, it could offer tech stocks a ray of hope.
Ultimately, valuations are driven by investor sentiment, which in turn are influenced by the volatile environment. The direction that tech stocks take hinges heavily on a mix of macroeconomic and geopolitical factors.
For backers of tech stocks that seek a long-standing rally, they will require much more than the World Cup alone.
Samuel Wong is Trading Strategist at OCBC Securities.
Watch all 64 matches of the FIFA World Cup Qatar 2022™ LIVE on meWATCH. Visit mewatch.sg/fifaworldcup for details.