Commentary: Living in Singapore doesn't have to be so expensive when you're a freegan
When so many things we need, including food, can be gotten for free, there is little else we absolutely need to spend money on, says freegan writer Daniel Tay.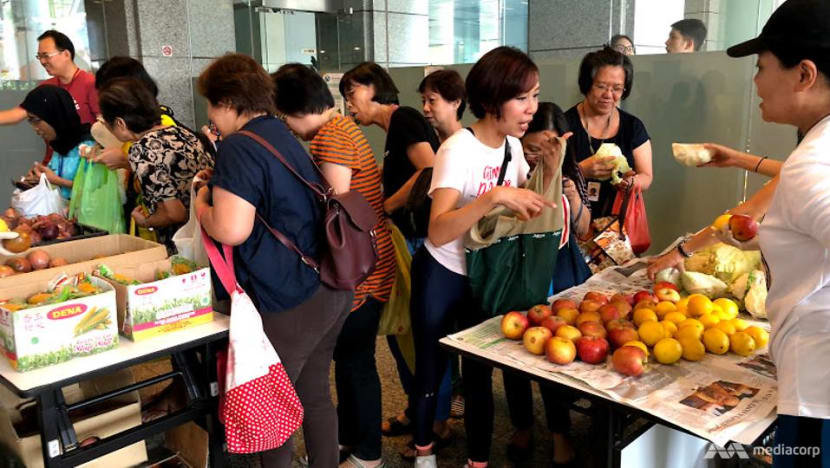 SINGAPORE: With the cost of food and petrol increasing on a weekly basis, every conversation with friends is sure to touch on inflation. 
Sometimes I am shy to admit I have not felt it at all, because my expenses have not increased in the past five years.
Yet life has only gotten more abundant. At home, our fridge is full of fresh vegetables and fruits, sourced from food rescues where we collect "ugly" but edible produce from shopkeepers.
Our cupboards are full of canned food and condiments, gathered from cafes and restaurants that have shut down. 
We have more soap and shampoo than some provision shops stock, enough for maybe a decade of use. We have a brand new CorningWare gifted from a family after spring cleaning and a Rommelsbacher 40L oven picked up from a void deck. 
As freegans, we collect things other people no longer want, to reuse or repurpose for our own needs. We limit our participation in the conventional economy as much as we can to save the environment and our expenses.
Freeganism originated in San Francisco in the 1990s and has since spread globally. Our Facebook group Freegan In Singapore has grown to 10,000 members since I co-founded the movement in 2017. 
Many of us find that a freegan lifestyle enables us to be more generous without having to be rich. Such a caring and sharing community attracts many to join and stay.
FREEGANISM MARRIES SUSTAINABLE AND FRUGAL LIVING
Alongside the growing popularity of freeganism is rising concern about our carbon and waste footprint. According to a study by the Institute of Policy Studies published in 2021, three in five Singaporeans believe protecting the environment should be prioritised over economic growth.
However, making more sustainable choices is not always cheap. Vegan and fair-trade foods and clothes tend to be more expensive than their regular counterparts. So are electric cars, even with incentives and rebates.
But the freegan lifestyle marries sustainable and frugal living through its emphasis on reducing consumption. Each item you buy comes from a long supply chain that uses up resources and produces waste at every stage, even if those products are sustainably sourced. 
Take for example an audio store owner whom I recently met. He needs to keep a surplus stock of earphones to provide exchanges for customers claiming their warranty. After a few years as warranty periods lapse, the remaining stock is discarded. 
That's how I ended up receiving a hundred boxes of brand-new earphones. Multiply this by the number of businesses in Singapore, big and small, and it's no wonder the country's non-domestic sector generated 5.12 million tonnes of waste in 2021. 
LIFE GETS RICHER WHEN YOU SAVE MORE
But freegans don't always strive to cut waste out of a passion for the environment. Some have a much more pragmatic reason – to reduce personal expenditure.
I used to spend S$2,000 a month in my pre-freegan days. Now my necessary monthly expenses have dropped to just S$350, including insurance. As I eat mainly rescued food, I've lowered my food costs from $500 a month to zero, not counting the occasional birthday treat at a restaurant for a loved one. I am also a lot healthier as the variety of food I eat has expanded.
I don't remember when I last stepped into a shopping mall because I've been able to get items on my wishlist for free. What I spend on entertainment has plummeted because all my favourite leisure activities cost nothing: Communing with nature, visiting our island's many parks and beaches, volunteering with social causes, and enjoying meals made from rescued food with friends.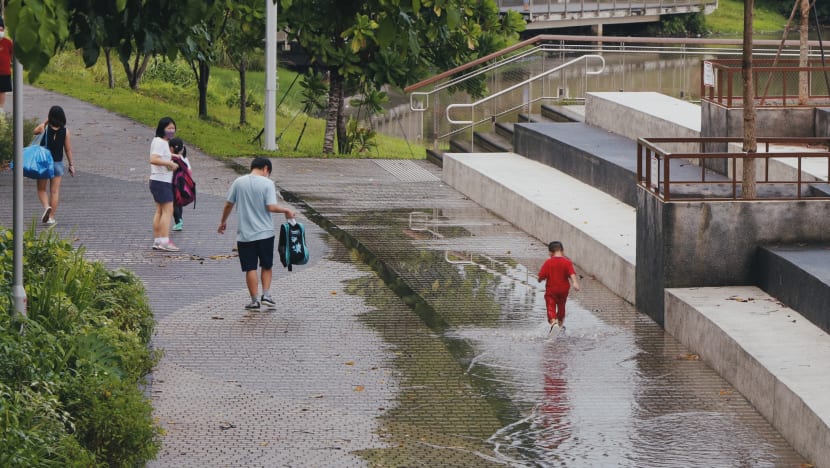 My one luxury is travelling. Before the pandemic, I was travelling five to six times a year – much more frequently compared to the one or two yearly trips in my pre-freegan days.
This was due to having not only more disposable income but more free time. Because freegans spend less, we aren't as pressured to earn more. Full-timers become part-timers. Dual-income households become single-income. Some choose to retire early, like I did three years ago.
Freegans believe the price of making money is too costly, because we buy money with our limited time alive. Think about it: In any kind of paid work, you are exchanging your lifetime for cash. Some squander it on impulse purchases, meaning they need to spend more lifetime to earn more money. 
I would rather spend four to five hours of my lifetime each week collecting things I need than spend 40 to 50 hours each week earning money to buy the very same things.
With that time saved, freegans can focus on activities that matter to them. This could be making art or writing, growing plants to beautify the surroundings and improve mental health, or building communities where members look out for each other. 
We rediscover the hobbies we enjoyed before a money-centric world taught us we had to monetise what we like to do or drop it. We no longer sell irreplaceable lifetime to buy replaceable material goods.
THE COST OF LIVING VS THE COST OF LIFESTYLE
When so many things we need can be acquired for free, there is little else we absolutely need to spend money on – meaning that the cost of living in Singapore doesn't have to be sky high. What many people find expensive could be the cost of lifestyle instead.
Not everyone can make the jump into freeganism, such as those with chronic conditions requiring long-term medication that can only be purchased or those with very young children.
But there are simple ways to incorporate freegan habits, starting with diet. You can use sharing apps such as OLIO to look for people staying nearby with surplus food to give away.
Or you can volunteer with a food rescue group such as Fridge Restock Community SG to stock and use its community fridges. The main goal of these programmes is to reduce food waste, so all are welcome to make use of them, especially those struggling to make ends meet.
Instead of buying appliances and clothes brand new, you could first ask around to see if family, friends and neighbours would like to give theirs away. Many people don't like to throw away pre-loved items but don't know who to pass them to. 
Third, consider joining a sharing community online. It'll help you find items you've been meaning to obtain and find new homes for those you don't want.  
These three habits aren't just freegan – they can be adopted by anyone looking to trim down lifestyle costs. And with prices set to go up in Singapore with GST hikes in 2023 and 2024, every item we choose not to buy can be a greater saving.
For me, the greatest gift of freegan living is the freedom to choose what we want to do with our lifetime, which is the only real currency we have.
Daniel Tay is the co-founder of the freegan and food rescue communities in Singapore.
What does it take to be a freegan in Singapore, one of the most expensive cities in the world? Find out on Heartland Tales: