Commentary: Both young males and females should get vaccinated against HPV
HPV vaccination programmes and campaigns have been focused on preventing cervical cancer, resulting in poor awareness of the disease among men, says Dr Zeng Shanyong of DTAP Clinic.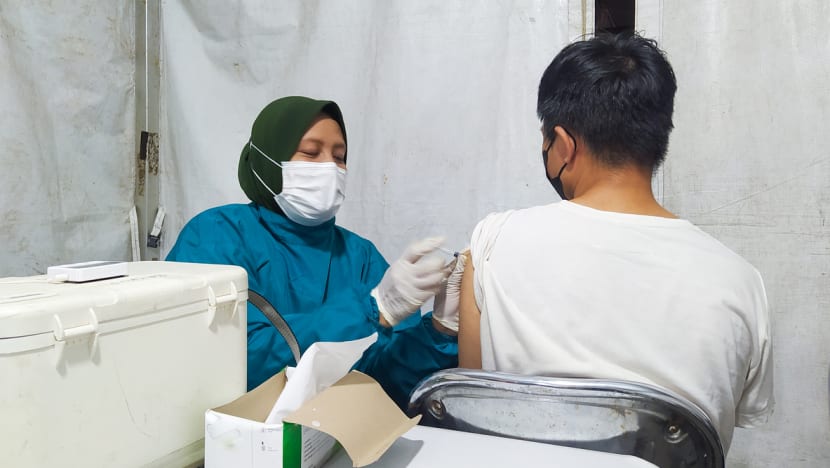 SINGAPORE: Human papillomavirus, or HPV, is by far the most common sexually transmitted infection worldwide. Nearly 80 per cent of both men and women will be infected with HPV at some point in their lives.
Many people think that HPV is a woman's problem because high-risk types of HPV are known to be the leading cause of cervical cancer.
For men, HPV infection seems to be just a minor annoyance, with the most obvious manifestations being genital warts or what is described as "cauliflower bumps" that develop in the anogenital region. These are generally caused by low-risk HPV types.
This is perhaps why most screening programmes and health awareness campaigns over the decades have been focused on increasing detection of early cervical cancer in women, resulting in poor awareness of the disease and its consequences among men.
CANCER RISKS ASSOCIATED WITH HPV INFECTION
There is growing awareness among the medical community that besides cervical cancer in women, there are cancer risks associated with high-risk HPV infection in men.
LISTEN – WOMANKIND: What is it about women's health tests that we dread so much?
Anal cancer has the strongest link by far with HPV infection. Of the approximately 20,000 new anal cancer cases globally each year, nearly 90 per cent have been caused by HPV.
While anal cancer is not a common disease, reported cases have risen over time in Singapore, by about 10 times in the last 50 years.
Like other HPV-related cancers, anal cancer risk is increased by exposure to HPV, most notably via anal intercourse and by HIV-related immunosuppression. Anal HPV infection is most prevalent among HIV-positive MSM (men who have sex with men), hence this group faces the highest risk of developing anal cancer.
Besides anal cancer, HPV infection has been connected to penile cancer, with HPV DNA detected in more than 20 per cent of penile tumour cells.
Throat cancer, typically associated with tobacco use, is also linked with HPV infection. The majority of HPV-associated throat cancers are acquired through high-risk sexual activity, including having casual sex with multiple partners.
In Singapore, the incidence of casual sex has markedly increased from 1.1 per cent in 1989 to 17.4 per cent in 2007 among heterosexuals in Singapore, with the majority (84 per cent) practising unprotected sex, according to an HIV study in 2012. Based on the Singapore Cancer Registry, there has been a steady increase in throat cancer incidence from 1993 to 2012 in both men and women, according to another study.
PREVENTING HPV INFECTION
It is important to monitor the prevalence of HPV-associated cancers in Singapore to formulate our prevention strategy for this disease.
Screening for HPV is recommended for both men and women at risk of infection. After any possible vaginal or anal exposure, cervical swabs for females and anal swabs for both males and females can be taken for HPV screening for early detection and intervention.
Penile and throat swabs are still not recommended for HPV detection as tests of these sites have not been clinically validated.
The silver lining is that HPV is the only STI with a vaccine available. HPV vaccines have been used in women for prevention of HPV-related illness with good success.
Because HPV infection is so prevalent and the majority of infections are clinically asymptomatic, patients can protect themselves and their partners by choosing to vaccinate. It is recommended to vaccinate as early as possible, ideally before sexual debut as the vaccine does not clear out any pre-existing infection.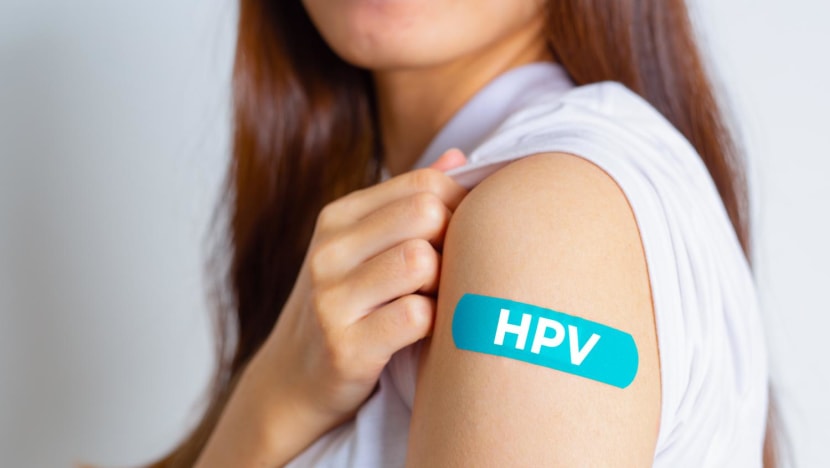 To this end, the Singapore Ministry of Health in 2019 rolled out a school-based programme which subsidises one type of the HPV vaccine for all female Secondary 1 students. More than 90 per cent of eligible students have received their HPV vaccines since.
Looking ahead we need to focus more on primary prevention through a fully accessible national vaccination initiative that not only includes females but males as well. The reason is that males continue to be a source of transmission if they are not vaccinated.
The current vaccination programme can also be expanded to include the latest HPV vaccine which protect an individual against more strains of the virus.
Eventually, this strategy would reduce the reliance on secondary prevention through screening, the incidence of HPV-related diseases and the long-term costs of treatment.
ELIMINATING HPV-RELATED CANCERS
How can Singapore adopt a wider and longer-term perspective of preventing HPV-related cancers and diseases?
Much can be learned from Australia's remarkable progress in its battle against HPV. Experts believe the country could become the world's first to successfully achieve the World Health Organization's goal of cervical cancer elimination.
Australia's national immunisation programme, which focuses on HPV prevention in both females and males between the ages of 12 and 13, is key to its success. By being one of the first countries to introduce a national HPV immunisation strategy for females in 2007, and then extending HPV protection towards the male cohort in 2013, Australia has accelerated herd immunity within its population.
Broadened public access for men and women to vaccination is crucial in Singapore's roadmap towards eliminating HPV-related cancers. It will take concerted effort across the healthcare ecosystem to ensure our population not only gains access to vaccinations at a young age, but also undergoes regular screening for early treatment. 
Dr Zeng Shanyong is a doctor at DTAP Clinic.