Commentary: Five things to watch as Malaysia prepares to head to the polls
Malaysia will go to the polls in less than a month. Asian Studies professor James Chin looks at how things might play out over the next fortnight before nomination day.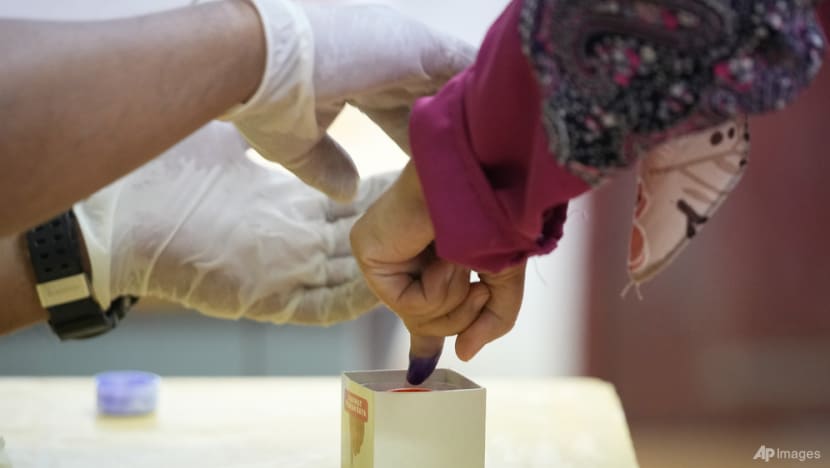 HOBART, Australia: Let the race begin. In the upcoming Malaysia General Election (GE15), the best description for competitive seats is "free for all".
The Election Commission on Thursday (Oct 20) announced three important dates: Nomination Day on Nov 5, early voting on Nov 15 and Polling Day on Nov 19. There were no real surprises - the general consensus was for Malaysia to go to the polls in mid-November and a two-week campaign period.
What can we expect over the next fortnight before nomination day? Here are the major items to watch out for.
MAD SCRAMBLE ON CANDIDATE ISSUES
First, we can expect a mad scramble to sort out the candidate issue. While the political parties would have settled on most seats, there are problematic seats in both the government and the opposition side. There will always be highly competitive constituencies that all parties want.
This is especially difficult for coalitions where more than one member of the coalition is staking a claim. The golden rule is that the incumbent and his party have first claim.
In the past, this was a manageable problem given that there were really only two big coalitions fighting Malaysian elections - Barisan Nasional (BN) and Pakatan Harapan (PH). This is no longer the case. There are currently about 40 to 50 highly competitive constituencies.
There are three credible coalitions - BN, PH and Perikatan Nasional (PN) - plus a smaller coalition, Gerakan Tanah Air (GTA). GTA consists of Malay nationalists parties led by Mahathir Mohamad, who at 97 is still in the game. On top of this, there are at least two new parties that will put up candidates in these competitive constituencies.
In the meantime, over the next fortnight, party leaders will be holding clandestine meetings with each other to sort out the candidate issue.
Nevertheless, I will not be surprised that on nomination day, there will be seats where members of the same coalition will actually field candidates against each other.
The other way of showing unhappiness is for the potential party candidate to stand as an "Independent" if their party is not allocated the seat. There are cases where these "independents" are backed covertly by their parties to show unhappiness with the party leadership over seat negotiations.
POWER OF SOCIAL MEDIA
Second, all parties will have to sort out their social media and online strategies. This is crucial since they know social media is the most effective way to reach out to the voters, especially youth voters.
From about 15 million voters in GE14 held in 2018, the number of voters for GE15 has swollen to more than 21 million, due to constitutional changes that lowered the voting age to 18 from 21 - the so-called U18 voters and automatic voter registration. This will be the first time they are voting, and surveys have shown that U18 voters all have access to social media.
This point was reinforced by the victory in May this year of Ferdinand "Bongbong" Marcos Jr in the Philippines presidential election. Many studies showed that social media was the deciding factor in favour of Bongbong; in fact, it was so successful that Bongbong garnered more than twice the vote of his nearest opponent.
In Malaysia, although all the major players have been aware that GE15 was imminent, all the major three coalitions have not actually finalised their social media strategy. It's not simply putting together a cyber army; nowadays, analytics and big data analytics are equally important.  
CAMPAIGN MACHINERY CRUCIAL IN RURAL AREAS
Third, election machinery. Malaysia is a large country and while the major established parties have been unofficially campaigning for some time, over the next two weeks, fine-tuning will take place with big money flowing down.
This is the time when "magic" happens - suddenly all sorts of new people will show up together with other resources. Governing parties like UMNO and Bersatu will of course use their influence over the civil service to try to use government facilities for the campaign.
Campaign machinery is especially crucial in the deep rural areas in peninsular Malaysia and absolutely crucial in Sabah and Sarawak. A simple example will suffice: Anyone campaigning in a rural Sarawak constituency will have a distinct advantage if they have access to cash, a helicopter, speedboats and many crates of beer.
In highly populated urban areas, I don't expect any major problems. All the major parties have been unofficially campaigning since the dissolution of parliament on Oct 10. In fact, many were already campaigning months prior to the dissolution.
For new parties and independent candidates, putting together the election machinery will be their second biggest challenge, the first being finance. All election machinery is tied to how much money and resources you can muster.
MANIFESTO AND MONEY
Fourth, the manifesto. Most parties will have a final draft of their manifesto ready, but these two weeks are crucial when the key items will be agreed upon by all coalition members.
Among the three major coalitions (BN, PH and PN), BN's manifesto will probably be the easiest one to digest since it is almost certain it will contain many of the same items as the 2023 budget it tabled on Oct 7, three days before parliament was dissolved.
Malaysian parties are notorious for making last-minute big promises, and GE15 will be no different. These two weeks will allow for the final "wish list" to be included in the manifesto.
And finally, money. Malaysian elections are an expensive affair. In GE14, BN reportedly spent more than half a billion ringgit, and yet lost the election.
The basic rule of thumb says you will need to budget about RM1.5 million to RM2 million per constituency. Malaysia has 222 constituencies, hence any coalition that hopes to win more seats must have a budget of at least RM300 million.
It is almost certain that with three major coalitions fighting it out, this GE may be the most expensive in Malaysian history. The cynic will argue spending a few billion ringgit will actually create a mini-economic boom next month.
James Chin is Professor of Asian Studies at the University of Tasmania and Senior Fellow at the Jeffrey Cheah Institute on Southeast Asia.