Commentary: When shopping giant Mustafa meets retail paradise Johor Bahru
Singapore shoppers enjoy weekend trips to JB and prices in ringgit. But the arrival of another shopping mall, even one known for affordability, may not resonate with struggling Malaysians, says NUS' Serina Rahman.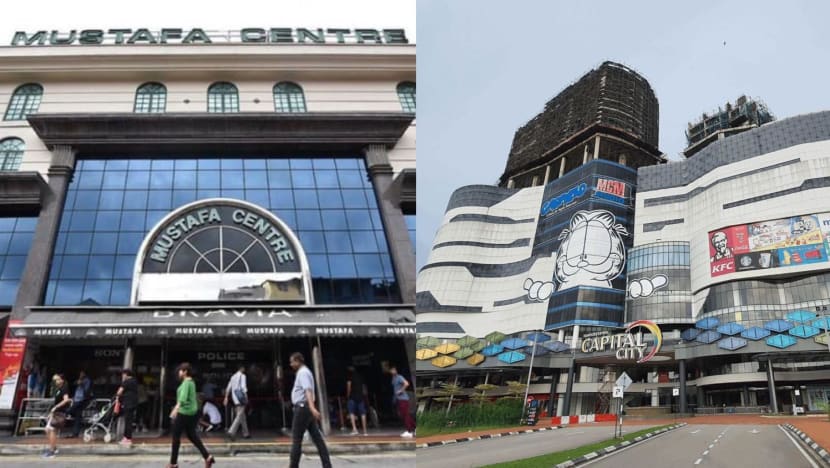 JOHOR BAHRU: Will the arrival of retail giant Mustafa in Johor Bahru bring more joy to shoppers or just more traffic to the customary weekend jams at the Causeway or Second Link?
In January, Mustafa, which operates the iconic 24-hour Mustafa Centre in Singapore's Little India district, announced it would buy most of the retail space at the 11-storey Capital City Mall in Tampoi for RM368 million (US$83 million) and open its first store in Malaysia in the second half of 2023.
Mustafa Centre is known to be packed to the brim, spread over two buildings and six storeys (and occasionally overflowing to the street). Its website claims to offer more than 300,000 items, ranging from clothes and groceries to electrical appliances and even gold bars.
It may not have the same allure as a mainstream Orchard Road or downtown mall. Online reviews note that Mustafa's narrow walkways can get claustrophobic and it is rarely empty of customers.
But this adds to its near legendary reputation as a source of affordable items and imported Indian and Pakistani foodstuff, among others. The shopaholic's giddy hunt amongst the seemingly infinite maze of products is often reported to be a highlight of its retail experience.
It is not yet known if Mustafa will offer a similar experience in Malaysia, but how might its arrival be received by Singapore shoppers or JB residents?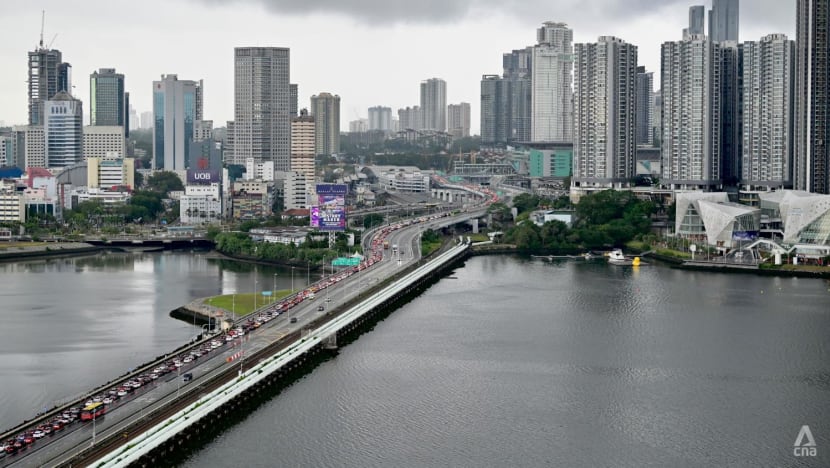 RETAIL PARADISE FOR SOME
Johor Bahru is already wildly popular with Singapore tourists, with sprawling malls within the city limits and even more in the neighbouring districts of Iskandar Puteri and Kulai. At S$1 to RM3.32 (US$0.75) at the time of writing, the discerning Singapore shopper may head there to make the most of the favourable exchange rate.
Decathlon, the French sporting goods hyperstore for example, has many shops and mini-outlets across Singapore. But the newly opened JB branches have been popular with Singapore shoppers who have noticed that some products cost less in ringgit.
Singapore is the largest market for arrivals. According to Tourism Malaysia data, 5.22 million visitor arrivals were from Singapore in 2022, with Indonesia a distant second.
While it is not specified how many travelled through or only to Johor, Singapore is clearly an important customer base for Johor retail, F&B and service industries and their path to economic recovery.
To Malaysians, however, the southernmost state is broadly seen as an expensive one to live in, with higher costs of living blamed on its Singapore clientele. The many Malaysians who are working in Singapore but based in Johor may have the means to shop and eat out, but the same does not necessarily apply to the rest of Johor residents.
LOCAL ECONOMIC REALITIES
For the average Malaysian living and working in Johor, belt-tightening is increasingly becoming the norm.
The pandemic years shattered many Malaysians economically. About 20 per cent of middle-income households (pre-pandemic M40) slid into the bottom 40 per cent income group (B40). An additional 12.5 per cent of the B40 entered the hardcore poor category (defined as having a household income of less than RM1,169).
Rising food prices have been felt the hardest by poorer families. While inflation has been stable in the last few months, the price of meat rose by as much as 12 per cent in July 2022 compared to a year earlier.
Prices have barely come down since then. The arrival of yet another shopping mall, even one known for affordability, may not resonate among those with diminishing disposable income.
Should they have the means to travel, the average Johor family may prefer to shop in hypermarkets (such as Mydin, Econsave or NSK Grocer) or smaller neighbourhood grocery stores and retail outlets. Competition for household goods and appliances a JB Mustafa Centre might offer comes in the form of stores like Super Cowboy Kulai or Mr DIY.
Perhaps those who live in the vicinity of Tampoi may be able to wander through the new mall in search of a bargain. For others, it might be too much of an excursion (and expense on petrol) to attempt. 
SIGNS OF ECONOMIC RECOVERY IN JB?
Notwithstanding the recent floods that have devastated many parts of Johor state, JB city centre seems to be swiftly recovering from the pandemic-induced economic standstill.
Vehicles still jam up the border crossings on weekends and there is a visible bustle in JB - shops enjoy increased footfall and popular food outlets have seen the return of snaking queues. Even units in formerly empty Danga Bay condominiums now seem to be taken up, with business in the adjacent food outlets vastly improved.
Mustafa's arrival may also add to Johor's domestic tourism portfolio, attracting wealthier locals to the state to explore the JB outlet instead of crossing the border.
In his 2023 state budget, Johor Chief Minister Hafiz Onn noted that after a two-year deficit, the state recorded a RM2.44 million (US$546,000) surplus in 2022 and that unemployment had fallen to among the lowest of Malaysian states.
The state expects revenue to increase by 3.75 per cent to RM1.734 billion and there are signs Johor is well on its way to pre-pandemic fiscal conditions.
ATTRACTING SINGAPORE INVESTMENT AND TOURISM
Singapore is Iskandar Malaysia's largest investor. Hafiz Onn promised more investor-friendly policies, and with the new unity government in place, there have been federal promises to re-energise investments in the southern economic corridor. Myriad new offerings have been subsequently announced, including a special financial zone in Iskandar Malaysia, tax incentives and allowances, and several sustainability-related inducements.
Improvements to cross-border immigration processes, such as the use of newly installed immigration e-gates, the digital arrival card and the revival of the Malaysia Automated Clearance System (MACS), have made it far easier for the estimated 50,000 Singaporeans that enter Johor every weekend.
A weekend JB shopping trip may still see a two to three hours one-way commute, but pledged improvements to systems and manpower on both sides might reduce this, making it more attractive and giving visitors more time to shop, dine and enjoy JB services.
But even as Johor attracts international investments such as Mustafa to set up shop, the economic benefits need to trickle down to the locals for there to be effective economic progress. Else, they will be left watching on the sidelines as their Singapore neighbours leave the state with cars and trolley bags full.
Serina Rahman is Lecturer at the Southeast Asian Studies Department, NUS and Associate Fellow at the Malaysia Studies Programme, ISEAS-Yusof Ishak Institute, Singapore.