Commentary: A 'single clearance' customs at Causeway? Stop talking and get it done
As someone who commuted between Singapore and Malaysia every day for nearly six years, Philip Goh is all too familiar with traffic snarls on the Causeway. He weighs in on Malaysia's recent idea of a "single clearance" immigration system.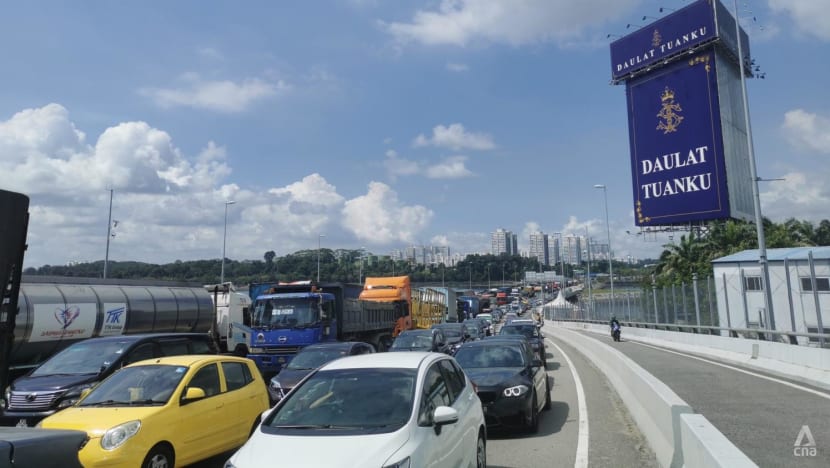 JOHOR BAHRU: It's been slightly more than a week since reports emerged of a new idea to ease the traffic congestion at Johor-Singapore Causeway.
The idea, unveiled last Friday (Feb 3) by Johor State Assemblyman Mohamad Fazli Mohamad Salleh, is for a "single clearance system" to be implemented. In other words, travellers will only need to clear customs once - either in Singapore or Malaysia.
Under Mr Fazli's proposal, Singapore's immigration officers will be stationed in Johor to clear people entering the Republic, while Malaysian immigration personnel will be deployed in Singapore to clear those entering Malaysia.
On social media, the barometer of all matters of public interest, the reception has been hesitant. On the JB Tracer Facebook page, one user wrote: "cakap aje". This translates to "talk only". Similar comments were made on the social media pages of mainstream news outlets.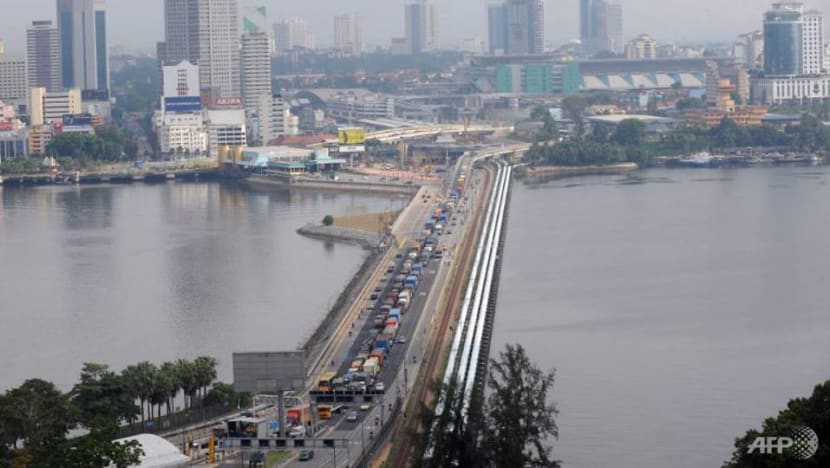 WILL IT HAPPEN?
Seeing the news emerging from just one source, Mr Fazli himself, inspires very little confidence, despite his position as chairman of the Johor works, transportation and infrastructure committee.
Indeed, when I asked a journalist colleague if there were any further developments on Mr Fazli's proposal, he told me that Mr Fazli had declined interview requests for more information on the matter.
A delegation from Johor is reportedly set to visit Singapore this weekend, purportedly to discuss this proposal, broadly suggesting that Mr Fazli may have jumped the gun with his remarks.
In fact, Singapore's Immigration and Checkpoints Authority (ICA) said last Sunday it has not received any proposal for a "single clearance system", and that it would study the feasibility of such a proposal with its Malaysian counterparts "if and when we receive one".
ONE CUSTOMS IDEA ALREADY IN PLACE FOR TRAIN TO JOHOR
But what of the idea itself? Could it work?
The idea of a "single clearance system" or more appropriately, a "single clearance point" is not new. It is one of the salient features of the Johor Bahru-Singapore Rapid Transit System currently being built and due for completion in 2026, where travellers in and out of Singapore will be cleared at a single point, the Bukit Chagar station for inbound passengers and the Woodlands North Station for outbound passengers.
In fact, a similar system has been in operation for years for rail travellers into Johor Bahru. Outbound passengers get their passports processed at the Woodlands Train Checkpoint at separate gates sited about 75m apart in the same building.
At the moment, inbound passengers still need to go through two checkpoints at either side of the Causeway, while outbound travellers enjoy the convenience of getting their passports checked in Singapore, and basically breezing their way through to City Square as soon as they arrive in Johor Bahru.
It is an efficient and convenient system that works well and eases the checkpoint hassles, something that train passengers will readily attest to.
Now, can this system be replicated for drivers and motorcyclists? And what would it entail?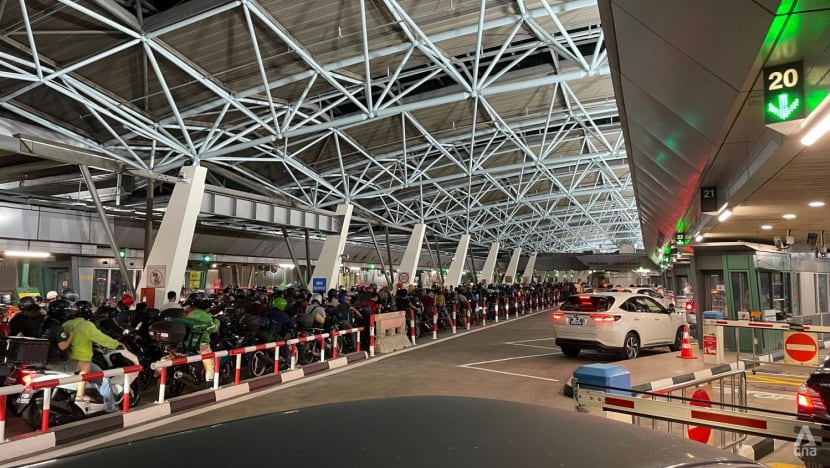 FRIGHTFUL TRAFFIC
Before the COVID-19 pandemic, more than 300,000 crossed the Johor-Singapore Causeway daily, making it one of the world's busiest borders.
During the 2022 year-end holiday season, more than 360,000 travellers passed through the Woodlands and Tuas Checkpoints daily.
Hours-long traffic jams are a daily reality for many who travel in and out of Singapore every morning and evening. These jams have only worsened over the years and are showing no signs of getting better.
Many daily commuters entering Singapore wake up at 4am to make it to the Johor Bahru border checkpoint by 5am in order to get through the traffic gridlock for work, Johor chief minister Onn Hafiz Ghazi was cited as saying on a recent trip to Singapore.
Friday nights are particularly frightful for those leaving Singapore, with congestion at both checkpoints.
On Sundays when many return to Singapore after a weekend in Malaysia, traffic can snarl from the Bangunan Sultan Iskandar all the way down to Jalan Tebrau a good kilometre away.
And then there is the usual mess during public and school holidays when traffic inevitably spikes. Families have reported getting caught in six- to eight-hour crawls.
Over the years we have seen regular public advisories put out by Singapore to try and alleviate the jams by advising motorists to plan their trips. More car counters have also been built and there is an ongoing effort to introduce automated gates to help shorten the time needed to process the passports.
JAMS ARE SOUL-SAPPING
As someone who drove to and from Singapore every day from April 2011 to January 2017, my personal experience with the jam is something I would not wish on my worst enemies.
Being caught in a jam for hours on end is a soul-sapping experience. It is not pleasant, especially when you urgently need to answer the call of nature.
So, for the long-suffering commuters, this idea - any idea - that will shorten the time needed to clear the checkpoints will help.
The urgency for a solution is not lost on the authorities, as evidenced by the various visits to the Johor CIQ in the past month by Transport Minister Anthony Loke and Home Affairs Minister Saifuddin Nasution Ismail, as well as a surprise trip to Singapore last year on public transport by Mr Onn Hafiz.
Nothing concrete has emerged yet, deepening the despair and cynicism of the commuters.
Should this idea of a "single clearance system" be workable, then please get it implemented as soon as possible. As to whether it will work, as the saying goes, "the proof of the pudding is in the eating" - a fact not lost to the many getting home to their cold dinners every night.
Philip Goh is a freelance news editor with CNA938. He resides in Johor and is a regular commuter into Singapore.