Commentary: NDP has always been a tearjerker for man who cried while singing the National Anthem. He has plenty of company
Not everyone wears their heart on their sleeves like Mr Azuan Tan, who wept openly at NDP, but it is the things we do to help and care for one another that will keep this country united and strong, says Judith d'Silva.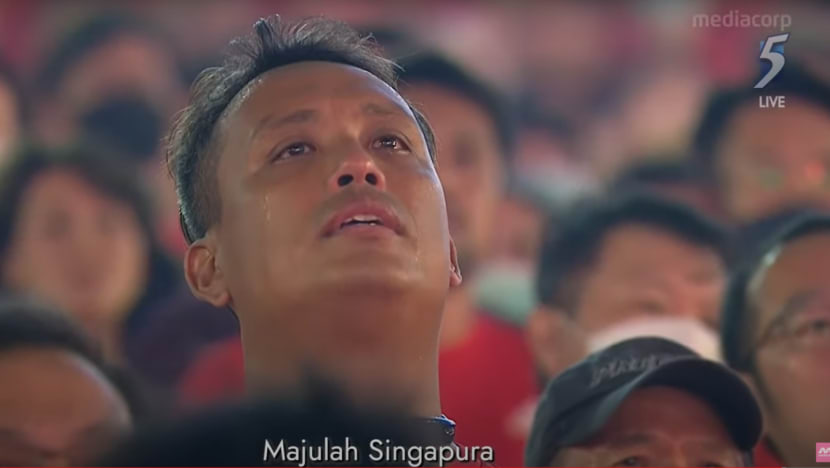 SINGAPORE: They say a picture paints a thousand words. And if public response is anything to go by, the image of Mr Azuan Tan tearing up as he sang the National Anthem during the National Day Parade this year spoke volumes.
Until the media caught up with him, many seeing that image might have wondered, as I did, what was Mr Tan thinking about as he sang the anthem? What moved him so much till tears flowed unashamedly down his cheeks?
Perhaps what flashed through his mind was the realisation that it was only because everyone played a part and remained steadfast in the battle against COVID-19 that Singaporeans could once again celebrate this year's National Day at the Marina Bay floating platform.
As he told CNA after his photo went viral: "I think many Singaporeans, frontline workers or not, contributed in one way or another, trying to get ourselves out together and fight through this (pandemic)".
Whatever it was, Singaporeans connected with him immediately. Seeing Mr Tan weep would have stirred up deep reflections about our own stories and experiences.
Everyone has a story, and perhaps each of us saw a bit of our feelings expressed in the image of teary-eyed Mr Tan. It captured everything that had been written and said about the past two years or so since COVID-19 hit our shores and brought life to a standstill.
Emotions ran high as this year's NDP show segment, titled The Story of Us, brought back poignant memories of what life was before and after 2020, and how we tried to get back on our feet.
A friend of mine who was part of a task group responsible for COVID-19 testing messaged to say that she didn't think it would affect her, but seeing the pandemic stories brought back "the exhaustion, the tears, the anxiety, the stress".
And Mr Tan was spot on when he said: "I thought it was a story about everyone, every single Singaporean".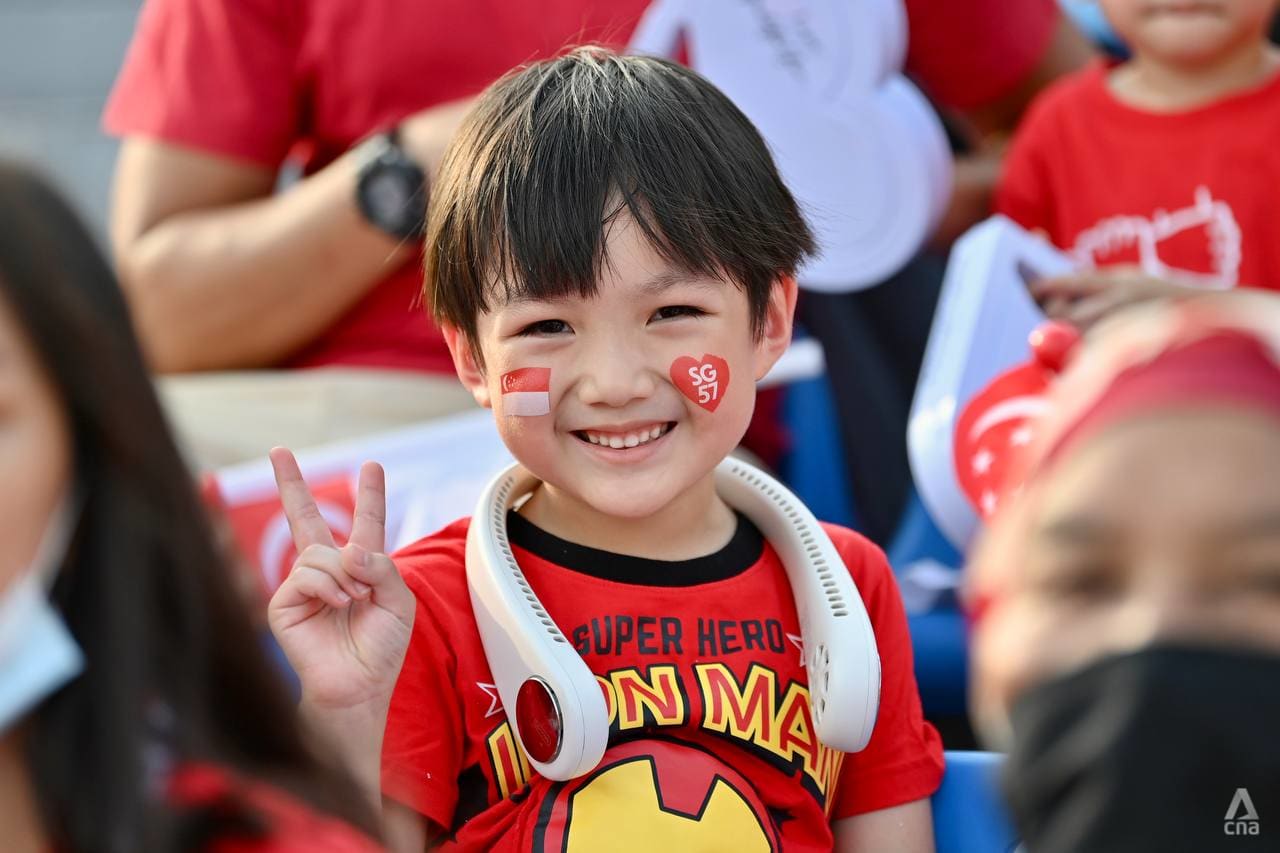 I read with a smile how the National Day Parade had always been a tearjerker for Mr Tan. He has plenty of company. We all have our favourite NDP segments – the Red Lions, the bomb burst of RSAF jets and the fireworks.
But the flag flypast is without doubt the heart-stopper. All eyes follow the state flag as it moves slowly across the Marina Bay and voices unite in singing the National Anthem.
This is the goosebumps moment, when you are overwhelmed by this sense of pride in being Singaporean, that a lump appears in your throat and tears fill your eyes.
It happens to me every time. And, I am sure, to countless others too. Perhaps there have been some who wept openly like Mr Tan but were not caught on camera. It does not matter whether we control our tears or not. Not everyone wears their heart on their sleeves.
It is the love for our country shown in the things we do, big or small, to help and care for one another, regardless of race, language or religion, that will keep this country united and strong.
Judith d'Silva is a former civil servant and now co-director of Clarity The Word Factory.