National Day special: 'Home' revisited – an increasingly chaotic world prompts a rethink of where one belongs
The events of recent years, including the rise of identity politics around the world and the COVID-19 pandemic, have forced many to rethink what "home" means. TODAY examines the topic through the perspectives of Singaporeans here and abroad as well as foreigners who have come to see Singapore as their home.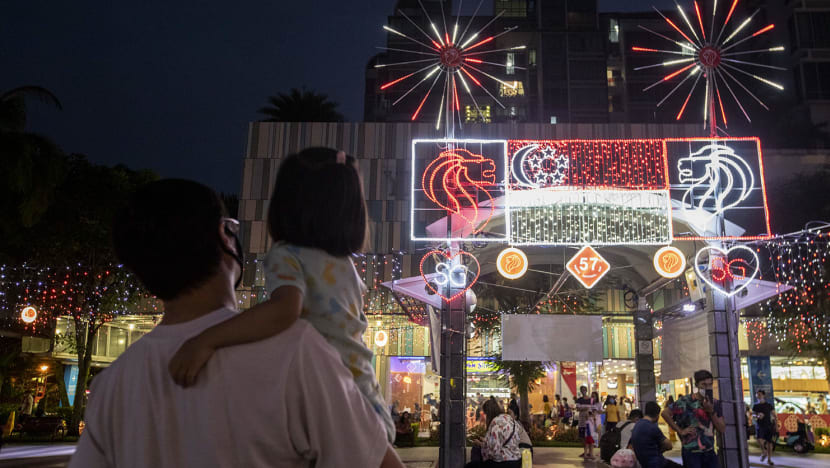 SINGAPORE: Singaporean Ridwan Madon was working in New York City when it became the epicentre of COVID-19 infections in the United States in early 2020. He was faced with a tough dilemma familiar to many working overseas back then — to stay put or return to the embrace of their loved ones.
He described how anxiety-inducing the situation was at that time, when blaring ambulance sirens were repeatedly heard each day, as countless COVID-19 patients were being transferred to the hospital.
Compounding the bleak situation were reports on how funeral companies had to store bodies in mover trucks because there were more coronavirus-related deaths than they could handle.
"I felt very helpless, I couldn't do anything. I couldn't fly back, because I had my work commitments, and I didn't feel safe enough to travel," said Mr Ridwan, who is in his early 30s and a digital art director at US telecommunications company AT&T. He was finally reunited with his family in Singapore in May this year.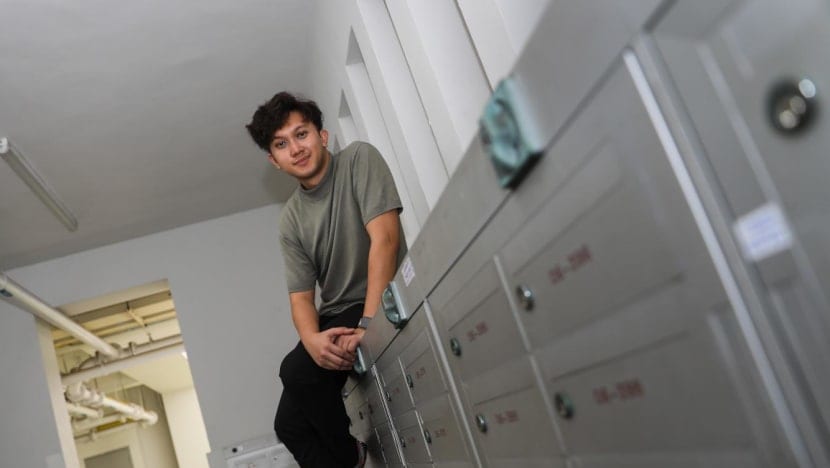 Similarly, Ms Radhika Gurumurthy, a 32-year-old mechanical engineer working in San Francisco, contemplated flying back to Singapore to be with her parents and siblings.
"I remember my father and me talking and we thought: 'Let's not put all our eggs in the same basket.' So maybe one of us has a job there (in Singapore), one of us has a job here (in the US).
"We didn't know how bad this pandemic was going to get. If something happened, you know, at least we are in two different economies," said Ms Gurumurthy.
Though she decided to stay at that time, the Singaporean said that the conversation sparked a long introspection about how much time she spent away from her family.
This led her to apply for a master's degree programme, which she will be reading at Harvard University later this year. She hopes it would facilitate her career switch to the finance industry, which may offer more employment opportunities for her in Singapore — thus helping to make her decision to return easier.
The experiences of Mr Ridwan and Ms Gurumurthy provide a glimpse into how the long-drawn pandemic has forced many people to think long and hard about where and what is "home". 
Apart from the devastating impact on lives and livelihoods, COVID-19 had put brakes on international travel and effectively separated families for prolonged periods, nudging some to reassess where and with whom they wanted to be in times of crisis.
The pandemic also brought simmering xenophobia and racism in many countries to the fore, adding to a sense of precariousness and estrangement for those who work abroad.
Ahead of National Day on Tuesday (Aug 9), TODAY spoke to Singaporeans here and abroad, as well as foreign-born nationals who have come to call Singapore home, as it examines the concept of "home" and how it has been shaped in recent years by big global forces. 
IMPACT OF PANDEMIC ON TRANSNATIONAL MOVEMENTS, SHARPENING DIVIDES  
COVID-19 first emerged in late 2019. As countries scrambled to lock out the virus in the initial stages of the pandemic, shutting down their international borders became the default option.
In its 2021 annual migration report, the Organisation for Economic Co-operation and Development (OECD) revealed that migration to rich countries plummeted 30 per cent from 2019 to 2020.  
For Singapore, the impact could not be any clearer: In 2020, the number of non-residents fell by 2.1 per cent, followed by a 10.7 per cent tumble to 1.47 million the following year, primarily due to a reduction in foreign employment owing to travel restrictions and economic uncertainties. 
Singapore's resident population in 2021 also shrank by 1.4 per cent to 3.99 million, falling for the first time since the Government began collating such data in 1970.
The resident population shrank mainly because more citizens and permanent residents (PRs) remained overseas continuously for 12 months or more owing to pandemic-related travel curbs. They were thus not counted as part of Singapore's population.
One individual who felt the impact of border closures was Singapore PR Simon Kearney, who holds Australian citizenship.
He did not intend to travel back Down Under during the pandemic as he has his business, wife and children here. However, when Australia closed its borders even to its own citizens, Mr Kearney was hit with a reality check. 
"I've always looked at Australia like how you would look at your parents' house. No matter what you do, no matter how much you screw up, you can always go home. And suddenly, I wasn't able to," said the 51-year-old founder of content and communications agency Click2View.
"So that sort of made me reassess a lot about what was home."
Experts said that migrant movement, or the lack thereof, during the pandemic was often divided according to class.
Associate Professor Laavanya Kathiravelu at Nanyang Technological University's (NTU) School of Social Sciences, said that while many were concerned about family members back home and wished to move closer to them, not many could afford to do so.
"This choice to move back to countries of origin was also only available to some, usually highly skilled migrants who had savings to fall back on and the possibility of getting a job in a different location," said Assoc Prof Kathiravelu.
Dr Rebecca Grace Tan from National University of Singapore's (NUS) College of Humanities and Sciences added: "On the other hand, many low-wage migrants have actually been less able to return home due to the uncertainty over whether they can return should they desire to do so.
"Hence, when we use the term 'global citizens', it is vital that we understand that the freedom of movement is understood very differently, depending on which class of migrants one is speaking of."
As the pandemic was raging, xenophobic sentiments came to the fore as residents worried over their livelihoods and future, making migrants feel less than welcome.
In some countries, such as the United States and the United Kingdom, these feelings manifested in a jump in hate crime, particularly against people of Asian descent due to the perceived link between COVID-19 and China.
For example, NBC News in February reported a 339 per cent jump in anti-Asian hate crime in the United States in 2021 compared to the year before, citing a new study by the Centre for the Study of Hate and Extremism.
A UK-based advocacy group, End the Virus of Racism, found a 300 per cent jump in hate crime and racism affecting East and Southeast Asian communities in the UK in the first quarter of 2020 compared to the same period in 2019.  
And while Singapore's multiracial society was able to better withstand the threat of divisions, Prime Minister Lee Hsien Loong during his 2021 National Day Rally drew attention to xenophobic sentiments.
He reminded Singaporeans not to "turn our backs" on foreigners who had contributed to the country and were similarly enduring personal hardships during the pandemic.
"We must not … give the impression that Singapore is becoming xenophobic and hostile to foreigners," stressed Mr Lee.
"It would gravely damage our reputation as an international hub. It would cost us investments, jobs and opportunities. It would be disastrous for us and most of all, it is not who we aspire to be."
During the depths of the pandemic, some countries naturally took a differentiated approach when it came to implementing coronavirus-related policies that prioritised citizens over non-resident populations. These included priority vaccination or a more relaxed quarantine arrangement for citizens who returned from overseas. 
"Simply put, the differential treatment of foreigners and citizens reminds migrants that they are needed but not necessarily wanted," said Dr Tan.
She added: "To that end, their home country and the attendant benefits of being a citizen within their home country would appear increasingly attractive."
As borders shut, many expatriates and migrant workers around the world were confronted with stark choices — either they go back to their loved ones in their home countries and risk losing their jobs, or they keep their jobs and stay apart from their families for months or even years.  
Many Malaysian migrant workers in Singapore who used to commute daily across the Causeway ended up being separated for about two years from their families due to the pandemic.
Mr Derick Tee, a Malaysian who is a Singapore PR, was very concerned about his family in Muar, Johor. But he did not go back because he has business and other family members here. His elderly parents in Malaysia later became infected by COVID-19.
"My father was hospitalised for over a month. Doctors even told us to prepare for the worst," said Mr Tee, 45, a director at Diverse Solutions, a company that specialises in design, printing and supply of corporate gifts.
"I always checked on them via video call. But that was the lowest point of my life."
Apart from health concerns, there were also worries about the economic situation, particularly so for foreigners in Singapore who are not PRs.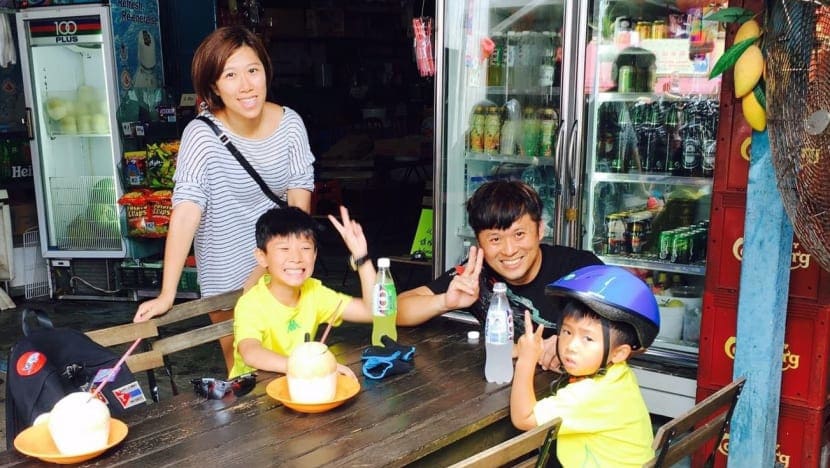 Mr Andrew Taruc, an employment pass holder from the Philippines, said: "We did make plans to stay long term, so we applied for PR status in Singapore a number of times and were unsuccessful. So we did have thoughts of going back."
Mr Taruc, who is in his 40s, added: "Being on employment passes and dependent passes made us feel anxious about whether we would be forced (to go back to their home countries) before the economic recovery.
"There is always the question of whether our visas will get renewed or if there will be other opportunities for us, especially when the pandemic hit. We were also concerned that we might be forced to go back if my sponsor company closes down."
During the pandemic, Mr Taruc managed to find a new job here with fintech company Currencycloud, while the birth of his daughter also reaffirmed his desire to stay in Singapore for the long term. He intends to reapply for permanent residency. 
Then, there are also hostilities in some societies that made people who had spent a good part of their lives there feel unwelcome — or worse, threatened.  
While not victims themselves, Mr Ridwan and Ms Gurumurthy — the two Singaporeans based in the US — saw displays of hostility towards Asians, who were subject to hate crime or abuse during the pandemic.
Ms Gurumurthy, who has been based in the US since her undergraduate days about a decade ago, said such incidents did not come as a shock to her.
Mr Ridwan recounted how a man tried to punch his former housemate, an American with Chinese ethnicity, while she was on the way home from a morning walk. Fortunately for her, the man missed and she was unharmed. 
Mr Ridwan said he was shocked that it had happened to someone he knew personally, and it made him feel unsafe.
"Honestly it felt like I don't belong despite living there for a while and contributing to the economy. It made me feel like being Asian was a problem and the racism felt more real," he said.
Dr Nathan Peng from the Singapore Management University (SMU) said that in order to understand "whether the exodus during the pandemic was a signal that the concept of 'home' for the globetrotting community has changed irrevocably, we need to look beyond why they left but why they chose to come in the first place". 
Broadly speaking, Assoc Prof Kathiravelu of NTU said that these motivations could be economic, or driven by the desire to achieve a certain lifestyle and standard of living.
It could also be due to socio-political reasons, such as refugees fleeing wars and conflict, said NUS' Dr Tan, though such crises may not always be the impetus.
She said: "Some migrants may move due to their desire to live in a society that better accommodates their values, lifestyles and so forth, such as members of the LGBTQ (lesbian, gay, bisexual, transgender and queer) community who move to a country that is more accepting of non-heterosexual relationships."
Fundamentally, people move to improve their lives or the lives of their families, she noted.
Indeed, those whom TODAY interviewed spoke about a variety of factors that helped them decide where "home" is:
PRESENCE OF LOVED ONES  
While "home" means different things to different people, a common notion shared by almost all of those interviewed by TODAY was that home is where their loved ones are — regardless of whether that place is their country of birth.
Ms Elaine Chan, 49, worked for about a decade overseas until 2015. She returned to Singapore after her father died to take over the family business of supplying fun food equipment and ingredients, such as popcorn, nachos and candy floss. 
Ms Chan, who is currently the director of marketing communications at the Parkroyal Collection hotel chain, said that while she thoroughly enjoyed the years working overseas in the United Kingdom and in various cities in China, her priorities have shifted. 
"Back then you could go 'Mum, Dad, I'll be back one day' and you don't worry, because we were still young," said Ms Chan.
"But now, priorities have changed. I want to see that my mum continues to be healthy. I want to see that my nieces, my nephew continue to progress and be successful. I want to see my husband continue being happy in this environment."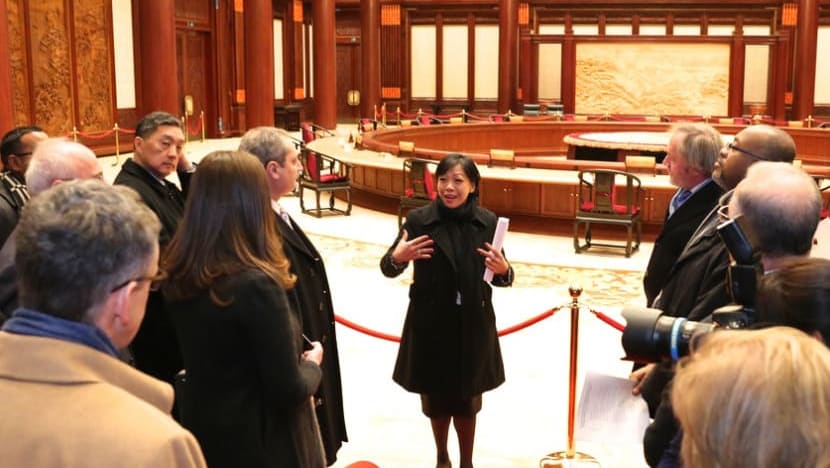 Mr Ingmar Salim, a 32-year-old Indonesian citizen who is a Singapore PR, had been living here for 20 years but made the difficult choice to return to Indonesia during the COVID-19 pandemic to be with his loved ones.
With the global pandemic situation easing, he recently came back to Singapore after spending two years in Indonesia. 
"If I had been in Singapore in the last two years (during the pandemic), I wouldn't be in a good state mentally," he said.
"It got me thinking about the distinction between a house and home ... And that is something I'm working on, a distinction I'm trying to identify."
For now, he sees both Indonesia and Singapore as "homes" as he feels an affinity with both countries, albeit in different ways.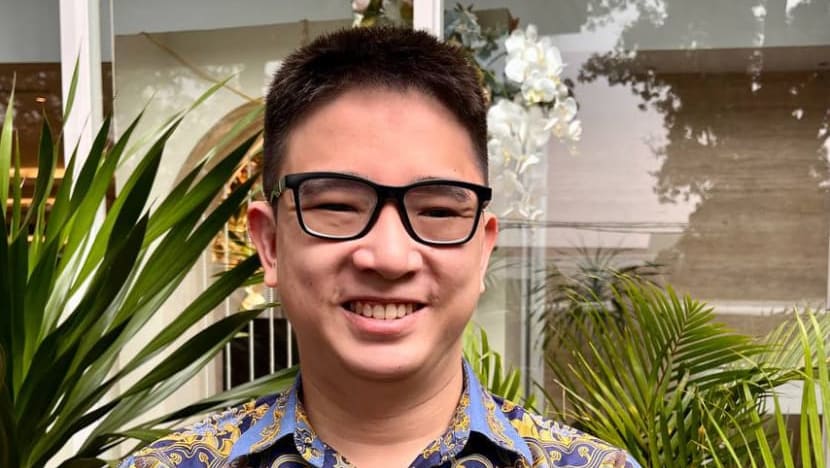 Like Mr Salim, Mr Ridwan and Ms Gurumurthy also told TODAY that while they remain open to working overseas, they see themselves coming back to their families in Singapore eventually. 
A SENSE OF FULFILMENT, ACCOMPLISHMENT 
Before settling down for good in Singapore after her father's death years ago, Ms Chan had lived in the United Kingdom and various cities in China.
Each time she landed in a new place, she felt comfortable enough to see herself staying there for the long term and calling it a "second home".
She attributed this to the fulfilling work and achievements that she had done there, from leading hotel operations to starting up a bilingual magazine that contributed to the local community and hospitality industry.
"It was very difficult, you know, with all these achievements, being appreciated by so many whether by your team in our hotel or by the community around you. It makes it very difficult to leave," she said of her time in China.
For Mr Kearney, he admitted that the concept of home was not so straightforward for expats like himself, who would have "one foot in one country, one foot in the other".
While he saw Singapore as a short-term plan when he first arrived, he became more invested once he started a family and bought a house here.
"Having been here for 14 years, marrying a Singaporean, having two Singaporean kids, living in an HDB (flat) and establishing a business here, I'm glad that it now feels more like home," said Mr Kearney.
Similarly, for Mr Tee, who initially came to work in Singapore to "benefit from the strong currency", he started to view the country as home after he met his wife here, a naturalised citizen who came from Hong Kong.
"Even though we were both not born here, whenever there are volunteer opportunities and donation drives, we will contribute. Because we feel that we are part of this community," said Mr Tee.
BETTER CAREER PROSPECTS 
TODAY also spoke to some people who have found a long-term place to call home outside of their birth country.
Ms Afa Asmin, 29, is a Singaporean with PR status in Australia.
The senior practice nurse said she had been looking beyond Singapore's shores even while she was a nursing student, as she felt that the state of the profession in the country leaves much to be desired.
"The treatment of nurses from the public and behind the scenes, the unspoken sacrifices, the non-existent balance of work and family and so on. So I looked towards other countries which treated their healthcare workers better," said Ms Afa, who "enjoys" working in Melbourne. 
While Singapore continues to hold a special spot in her heart and she occasionally returns home to visit friends and family,  she said it was unlikely for her to return here for the long term unless the working conditions and remuneration of healthcare workers improve.  
Chef Emily Lim, 30, found the opportunity to chase her passion in the food and beverage industry overseas, following an immersion programme with the Culinary Institute of America in California.
Beyond growth opportunities, one factor that pushed her to pursue a career in the US was because she felt that California, where she is based, offers better protection against overworking for employees.
The remuneration and overall working conditions are better in the US too, she said, compared to her own experience working in the F&B industry in Singapore.
When she was furloughed in March 2020, it did occur to her to return to Singapore as her work visa's validity would expire soon after she was let go.
"However, I had just gotten into the swing of being an executive sous chef at the restaurant I was working at, and had a good thing going — it was hard for me to wrap my head around the idea of letting all of that go, after working for the same company for over five years," she said.
Soon after she was laid off, she decided to start her own business and now runs Dabao Singapore in San Francisco, a dining and delivery service that offers Singaporean hawker fare.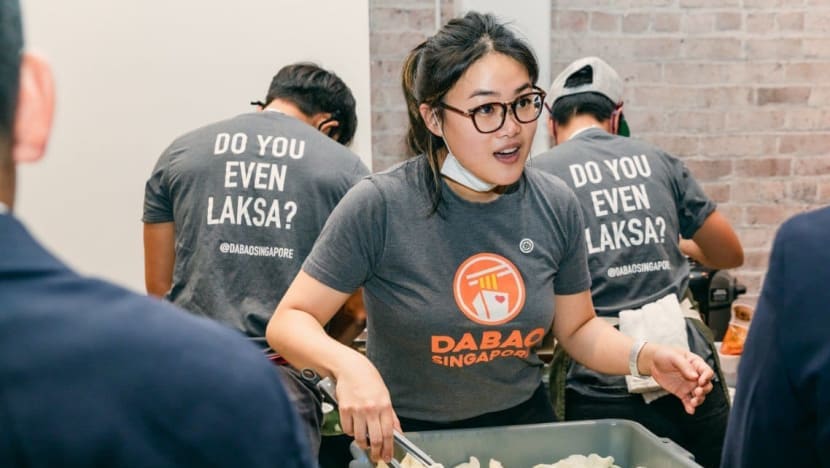 LIFESTYLE 
For Ms Lim, who identifies as a pansexual, the strong presence of the LGBTQ community in the US also means she feels more at home there.
"Home is where community is. I have never felt more secure in a country till I found my community," she added.
"Funnily enough, I didn't even know I could feel so belonged in my non-birth country!"
Another Singaporean, Mr Paris Zhuang, who works at online accounting software firm Xero, moved to New Zealand six years ago.
The 36-year-old said he was attracted to New Zealand for the "lifestyle" that it offers.
"I think work-life balance is one thing. And the fact that in New Zealand, it's more of a place where you can be yourself more easily, there's no cultural boundaries.
"And there is no micromanaging, both in work and life," he added.
"If you go back during Chinese New Year, for example, people will question you about what you have done, where you are in life and whether you are married. Nobody cares here (in Wellington), you do what you want!"
But as the saying goes, one man's meat is another man's poison. 
Mr Joseph Kim, a South Korean by birth who is a Singapore PR, said he chose Singapore as home because he believes that Singapore offers a less competitive and less stressful environment compared with South Korea.
"I do not want my children to grow up in such a stressful environment, and that is also why I do not intend to move back to Korea," said the product manager at Currencycloud, who is married with two children.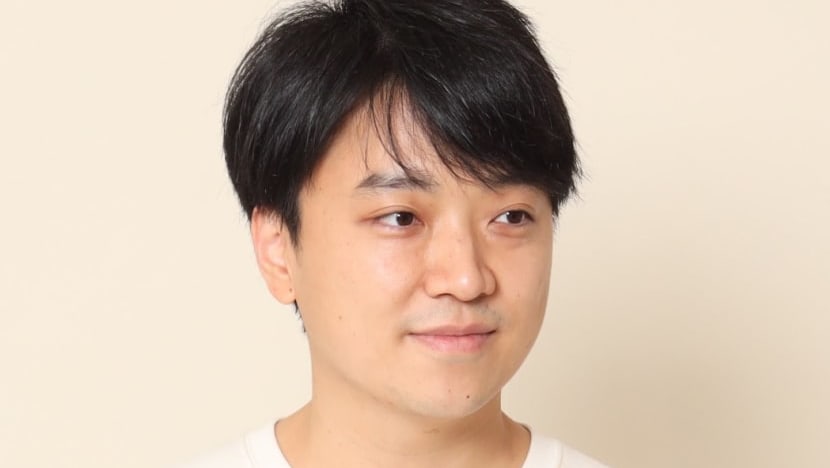 The multiculturalism here, compared to the relatively homogenous societies in other Asian countries, is also another positive attribute that attracted him to make Singapore home, he said.
CAN ONE HAVE MANY 'HOMES' AND TRULY BE A GLOBAL CITIZEN?  
While speaking to TODAY over the phone, Singaporean singer and songwriter Pravin Saivi laced his Singlish sentences with frequent "lah" and "lor", and even managed to lament about how his neighbours get mildly irked by the smell whenever his wife makes sambal belachan.
The chat could have easily given the person at the other end of the line the impression that Mr Pravin was speaking from his childhood hometown in Yishun, when in fact he was calling from Chennai, India, where he has been pursuing his career as a musician for more than a decade.
And while he has made conscientious efforts to maintain the Singaporean quirks and identity for himself and his family — his two children, despite receiving education in Chennai, speak Singlish, to the extent that "sometimes my neighbours don't understand them" — Mr Pravin was quick to dismiss the idea of him seeing Singapore as his exclusive home, preferring instead to see himself as a citizen of the world.
"Home doesn't have to be one place … And just because I'm far away from a place, doesn't mean I don't have a connection with it," said the 39-year-old.
He plans to continue living in Chennai due to better career opportunities, and the ability to enjoy the standard of living that he wants while working full-time as a musician.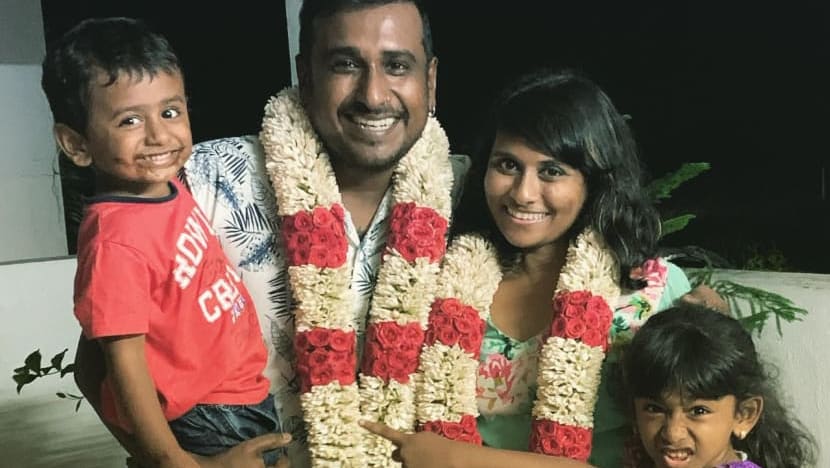 Even so, being Singaporean is a part of his identity that he is extremely proud of, said Mr Pravin, who is the son of L Krishna Samy who composed the 1966 NDP song, Engkal Singapore.
When it comes to reconciling his geographically-agnostic idea of home with his intense pride in Singapore, Mr Pravin said: "I am definitely very much Singaporean in spirit, the way I am with people and everything. It's just that I feel like I serve my role and my duties better as I travel as an ambassador of the Singapore brand like this."
And Mr Pravin, it seems, is not the only one who feels that way.
"Home today is now both Singapore and Manila," said Mr Taruc, the employment pass holder from the Philippines.
He added: "Singapore is where I, my wife and daughter are building memories together every day, while Manila is where I have clear video calls with our folks back home, and a place where I can work from home safely."
And for Ms Lim, despite her strong affinity for the Bay Area, she sees herself coming back to Singapore eventually to be with her family.
"I feel like there are two parts of me, that call Singapore and San Francisco my homes," she said.
"Feelings of nostalgia and steadiness are tied to Singapore, whereas feelings of adventure, excitement and freedom are what I associate with San Francisco."
IMPACT OF MACRO FORCES 
Dr Teo Kay Key, research fellow at IPS Social Lab at the Institute of Policy Studies, noted that with people moving around the world for work, personal and even political reasons, identifying several places as "home" is no longer unusual. 
"As the world becomes more interconnected … I think we will see these multiple attachments to different places or societies become more common," she said.
At the same time, the pandemic has given rise to remote working, and this may have an impact on the need for people to travel across borders for work.
"With many companies now more open to their employees working remotely, many have moved to more affordable and attractive locations to do jobs remotely," said NTU's Assoc Prof Kathiravelu.
"Countries with high liveability standards, or where rent is cheap may benefit from such arrangements, especially for younger workers with less familial commitments and less dependent on healthcare regimes."
Dr Tan of NUS however, felt that it is too early to assess the impact of remote working on migration, given how some companies have reverted to physical attendance in office and are moving away from work-from-home arrangements.
Further, there are factors such as taxation and time differences that make collaborating with colleagues across the globe less straightforward.
But should remote working take off, she said: "This is likely to change the demographics of migrant flows, namely those with families are less likely to uproot than single migrants."
With the concept of "home" becoming more complex, it begs the question of what a country like Singapore — which relies on human capital as its only resource — can do to promote a sense of belonging among its citizens as well as others who choose to call the city-state home? 
Dr Teo said in order for Singapore to build a strong connection with its residents, it "requires the individual to feel that they are free to fulfil their aspirations while staying in Singapore".
"Essentially, Singapore is the place they want to be to work, live, and build a home for themselves, literally and figuratively," she said.
Assoc Prof Kathiravelu noted the need to address structural issues including rising cost of living and long working hours, in order to to ensure that Singapore remains an inclusive and comfortable home for all.
SMU's Dr Peng pointed to the more apparent social divide that has emerged since the pandemic — such as between born and naturalised citizens — and said that Singapore's attractiveness as a home would depend on how these divisions are managed.
"If we offer a fair chance for a good life for all, local citizens would be far more willing to welcome new arrivals to our midst if they feel assured of not having got the short end of the stick, and would share in the prosperity migrants would bring," he said.
This story was originally published in TODAY.